Laser and Light express facials are a hot new trend in skincare maintenance and leading the way is Skin Laundry, a new arrival in London from the US.
With salons already in California, New York, Arizona and Hong Kong, Skin Laundry caused quite a buzz when it debuted at Liberty in London last September.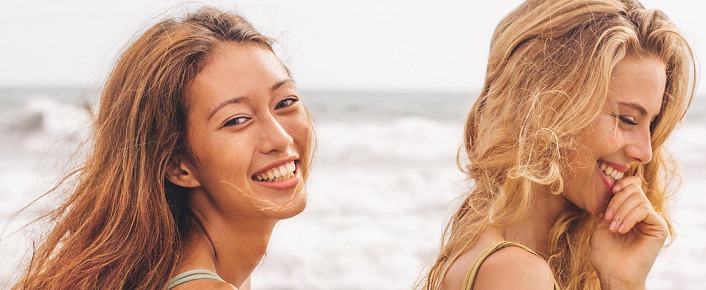 Founded by Yen Reis, this innovative skincare company offers a 15-minute, results-driven facial that doesn't require any downtime and can slot in to your lunch break.  It also has a range of skincare products, so you can make the brand part of your skincare routine at home.
As the name suggests, Skin Laundry is all about using technology to deep cleanse and detoxify the skin.  It also helps boost collagen production, reduce the appearance of acne, fade sunspots and help diminish pigmentation and melasma.
As my main skin concern is tackling blemishes and congested pores, I was instantly sold on the idea of clean skin from within.  Ready and poised to book online, I was pretty jazzed to find out that the first facial is offered for free!  Skin Laundry is confident that you'll be wowed enough by the results to become a regular and since lasers can sounds a little daunting, it's a great way to get curious yet apprehensive clients through the door – marketing genius!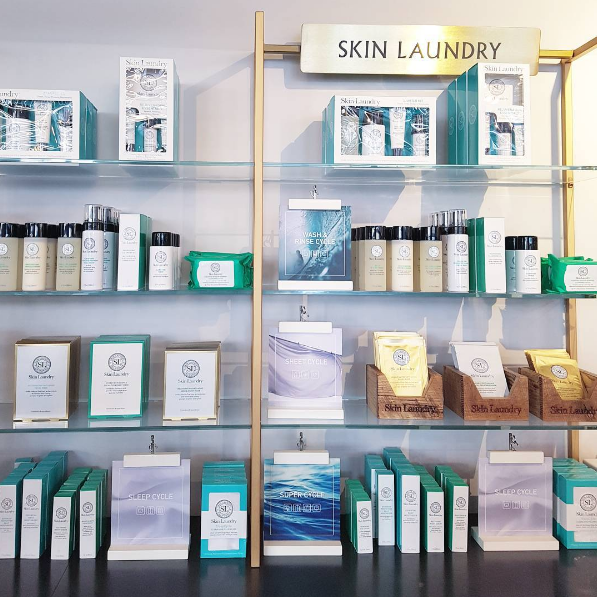 I checked in via an iPad at the Skin Laundry counter in the ground floor Liberty Beauty Hall and was taken upstairs to the treatment room a few minutes before my appointment.  The assistant told me what to expect from the treatment and I could tell she was good at calming any nerves from Skin Laundry newbies.
My treatment was conducted by a properly trained medical therapist, who led me through the treatment in a friendly and professional manner.  She explained that the laser works at the dermis, 2.5mm below the skin's surface, and reassured me that any burning aroma is a normal part of the treatment and is simply dirt, dead skin cells and excess oil being vapourised.
She placed protective goggles over my eyes and wiped off any traces of make-up with a face wipe (unlike other facials a full cleanse wasn't required).  She counted down from three and began work with the YAG laser, gliding it evenly above and across my entire face.  It started with the forehead and felt like tiny pinpricks – not painful but tingly and sometimes ticklish.  Other areas like the cheekbones and around my mouth were more sensitive and the hotness and burning smell became more noticeable.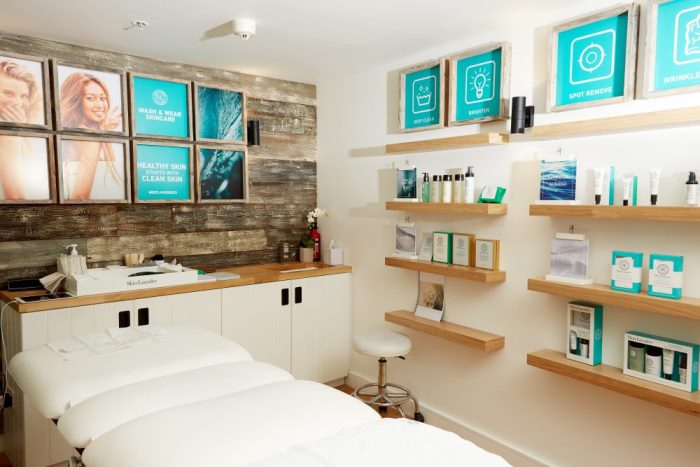 The only pain I felt was when the laser moved over the side of my nose where I'd had a nose piercing for a few months while at uni over ten years ago.  At the beginning, my therapist asked if I had any piercings, to which I replied 'no', but it's worth mentioning even if it was a long time ago.  After the light throbbing stopped, we had a laugh about it and she went in for round two, avoiding this area.
Before the second phase, she applied a thick, cool gel to soothe my skin and prepare it for the IPL (Intense Pulsed Light) therapy.  A burst of light was emitted a number of times across the surface of my skin, in order to destroy bacteria, reduce acne scars and brighten the skin.  This part was much more pleasant, the only thing you'll experience is warmth and a quick red flash, even when your eyes are closed.
Afterwards, my skin looked fresh and there was no puffiness or redness – I was good to go.  About an hour later, my face was feeling slightly more taught than usual and in need of some moisture, so I drank more water and used the recommended hydrating sheet mask (£10).  Over the next few days, my skin definitely felt cleaner, more even and a lot less stressed and spotty.  The fresh air and pure water during my trip to Copenhagen definitely helped too!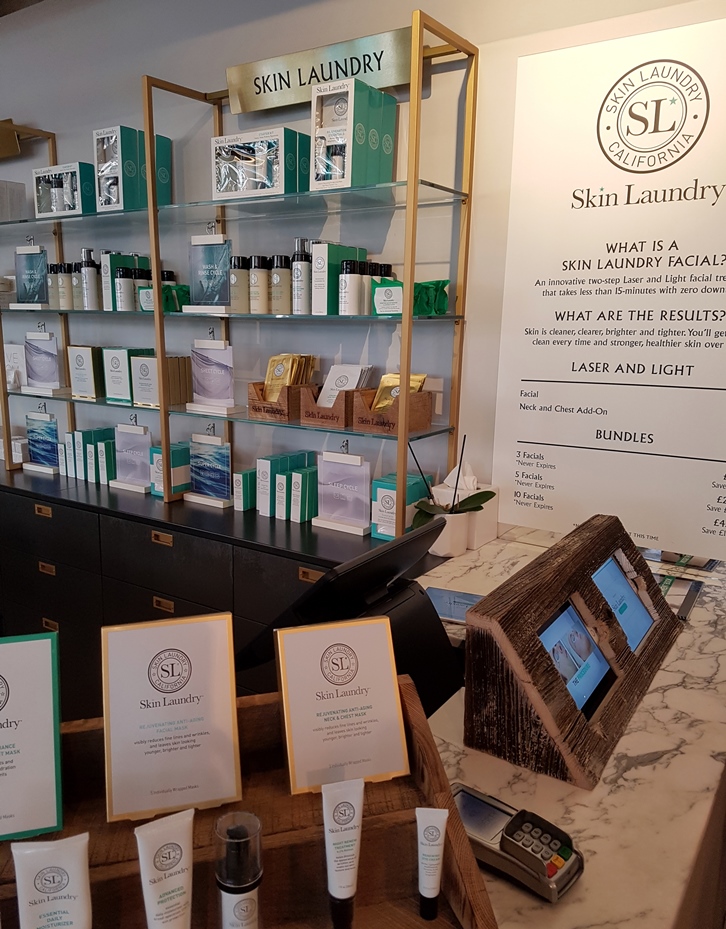 While I'm used to having a regular facial once a month at the very most, Skin Laundry recommends a weekly laser and light facial to get the best results.  It's marketed in the US as part of your weekly blow-dry and manicure routine, and perhaps I'm wrong, but I'm not sure if beauty is quite so high-maintenance in the UK.  There were quite a few American regular clients at the counter and the back-to-back appointment slots tend to book up weeks ahead, so perhaps it will catch on over here.  Even if it's not weekly, I think I could get hooked!
Skin Laundry facials at Liberty are priced at £60 (the first is for free) and can be booked individually or in bundles of 3 to 10 for a discounted rate.  For more information and booking, visit: www.skinlaundry.com
Photos by Chérie City and Skin Laundry