What better way to celebrate Valentine's Day than tasting delicious pink pastries with your love?  Cake is certainly the key to my heart, so I was excited to see what Dominique Ansel Bakery had in store to mark its first Valentine's Day in London.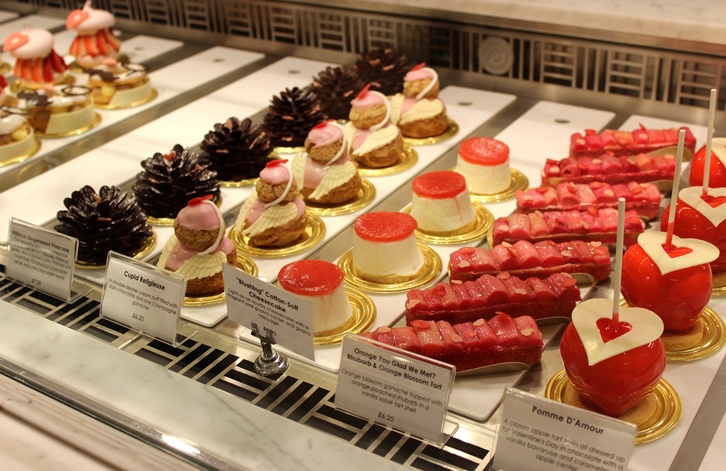 Leading up to the day of romance, Dominique Ansel Bakery has turned the pastry counter pink, offering a Valentine's spin on its signature cakes, along with a few new surprises.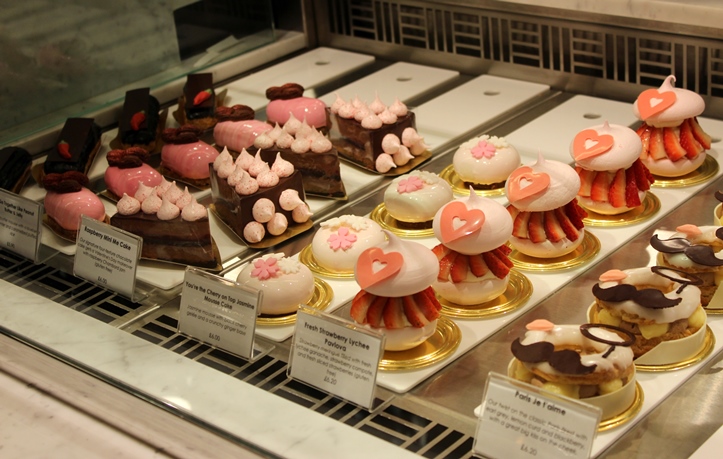 We visited yesterday afternoon and tried a selection of the limited edition Dressed in Pink pastries, as well as some of the classics.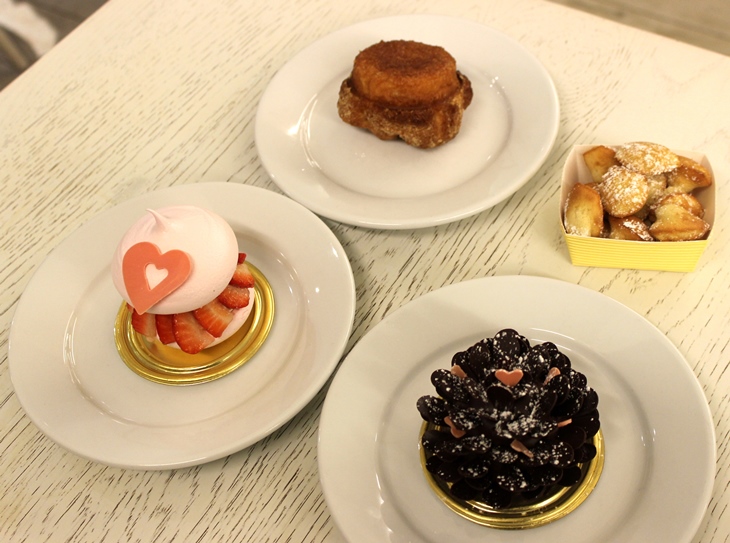 Fresh Strawberry and Lychee Pavlova was simple and whimsical with two crunchy pastel pink meringue shells sandwiched together with a cool, velvety ganache and finished with juicy sliced strawberries and a pink chocolate heart.  The lychee flavour in the ganache was very subtle and I think it could have been amped up a little, but overall it was a lovely dessert for those who like plenty of sweetness.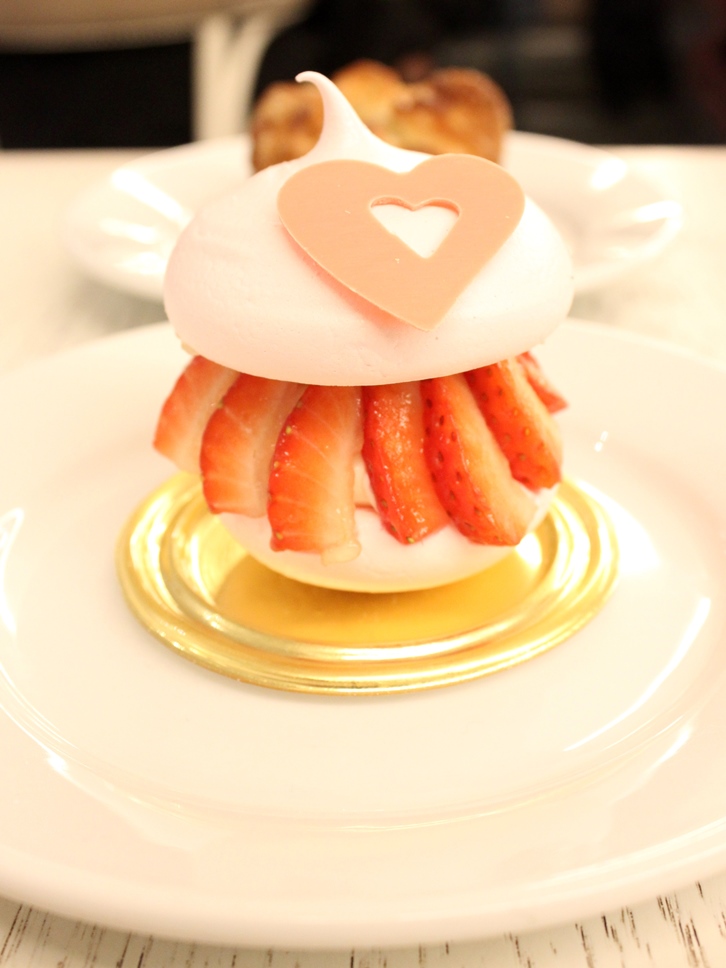 Hibiscus Gingerbread Pinecone was pure artistry at work with exquisite presentation and layers of complex flavours.  It really looked the part, with more than 70 hand-cut dark chocolate petals and pink chocolate hearts.  Inside was smooth ginger mousse, fragrant hibiscus gelée, spiced cake with an aromatic kick and crispy feuilletine.  It had a spicy, seasonal flavour, like a jammy lebkuchen, and was just perfect for the wintry weather.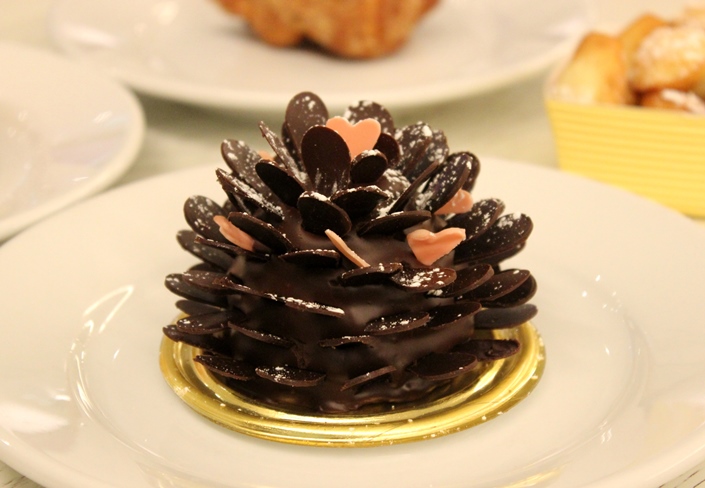 We also had the chance to taste the famous DKA – 'Dominique's Kouign Amann' – and I can see why it's such a favourite.  This version of the typical Breton cake had a crusty, caramelised top and inside were delicate layers of croissant-like dough and light slithers of sugar syrup.  It's a good choice if you want something sweet yet substantial for an afternoon treat.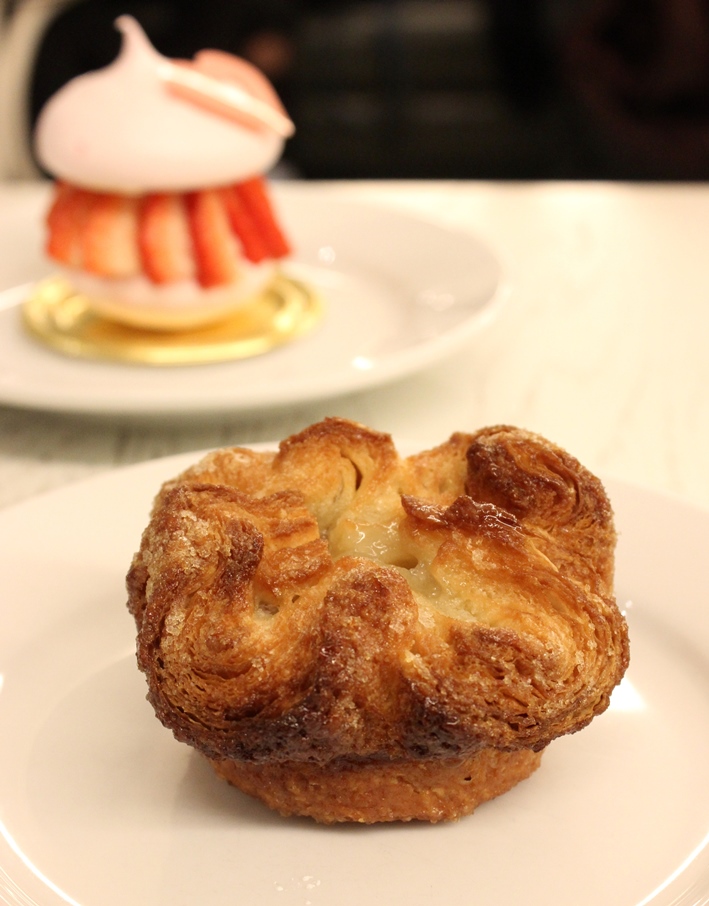 Finally, we managed to find some room for some freshly-baked mini Madeleines, served warm right out of the oven.  They were just so springy and airy with a delightful vanilla flavour – definitely the best madeleines I've ever tasted.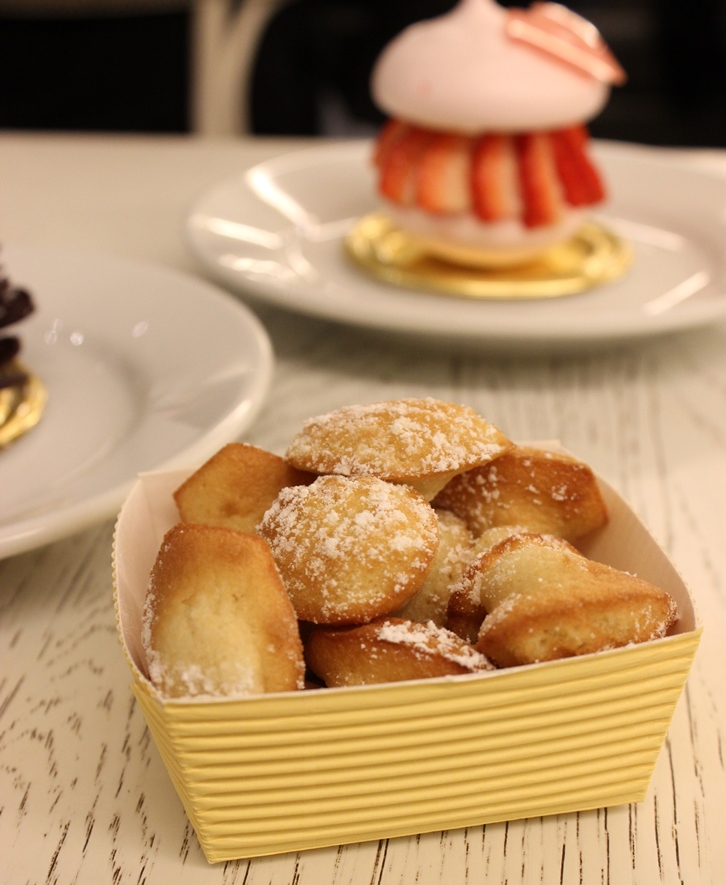 By that point, we'd hit a real sugar high, but there are still 11 more pink pastries in the collection to try! Highlights include a Cupid Religieuse, Chili Chocolate Eclair, Raspberry Mini Me Cake, Paris Je T'Aime and the highly Instagrammable Pomme D'Amour.  Then there are the sweet gifts like Valentine's meringues, hot chocolate bottles and popcorn, so you can really treat the love of your life.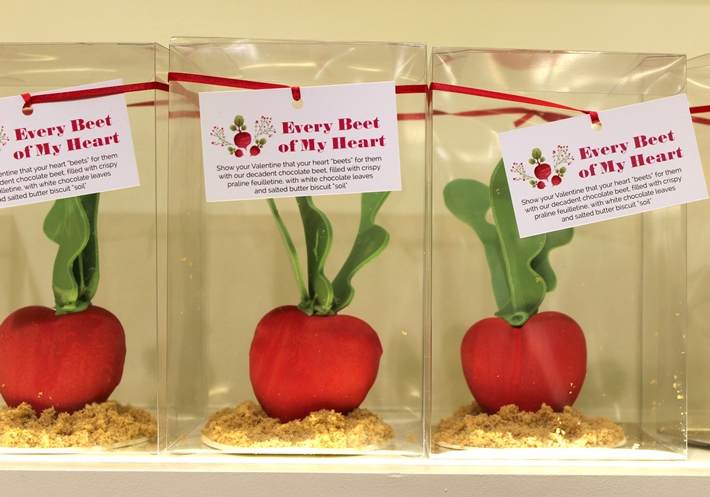 The Dressed in Pink collection is available until 14th February at Dominique Ansel Bakery, Belgravia.  For more information, visit: www.dominiqueansellondon.com
Chérie City was a guest of Dominique Ansel Bakery
All photos by Chérie City