I'm always on the look out for healthy and tasty eateries in London and Farmstand in Covent Garden is now one to add to the list of favourites.
Devised by Milwaukee native Steven Novick, Farmstand takes inspiration from the fresh fruit and vegetable roadside stands that you can find in rural America.  Ingredients are ethically sourced from British farms and producers and dishes are made in house every day.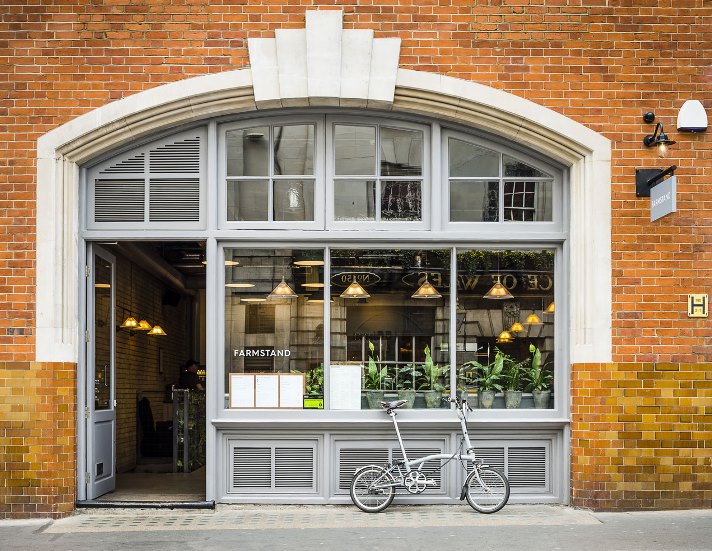 Farmstand has a relaxed, casual vibe and in the evening, it has lots of atmosphere with twinkling candles and a cool soundtrack.  Best of all, you can order at the counter and sit down to a beautifully-prepared organic meal instantly – healthy fast food in chic surroundings.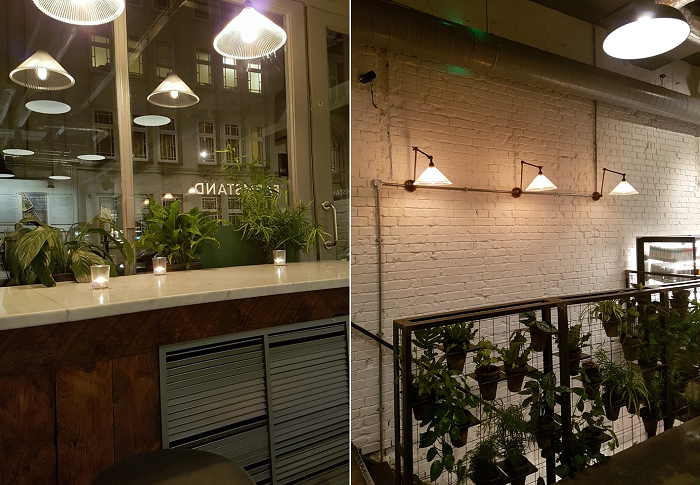 The concept is simple – build your own box or plate with a choice of one main and two sides, or simply three sides, for £7.50 (or £11.50 with a glass of wine or beer included).  There is a good selection of organic meat, fish or plant-based mains and sides include grains and vegetables with exciting flavours.  Also, everything is free from wheat, gluten, dairy and refined sugar, so it's suitable for those with intolerances.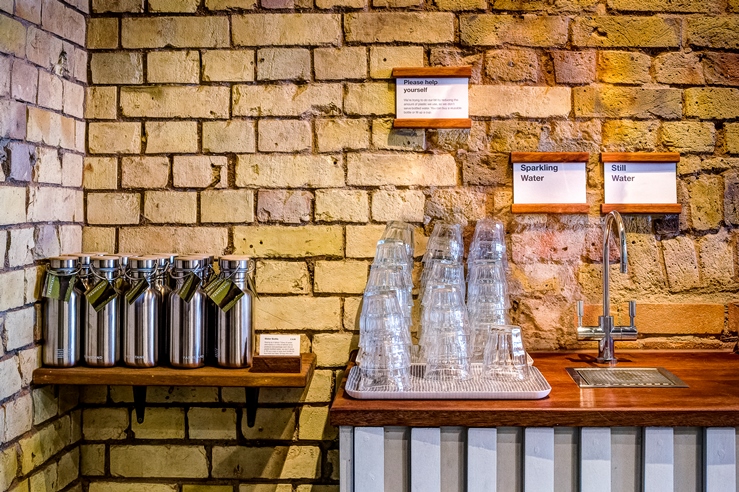 I was tempted by the Slow-cooked beef brisket with mushrooms and tamari, accompanied by Roasted sweet potatoes with ginger and coconut yoghurt and Broccoli with tahini and sesame seeds.
The enormous portion of brisket was so tender and flaky with a rich and pleasantly salty flavour from the tamari.  The sweet potatoes were soft and juicy and topped with an amazingly creamy coconut yoghurt, while the broccoli was perfectly blanched with a slight crunch and a nutty flavour from the tahini.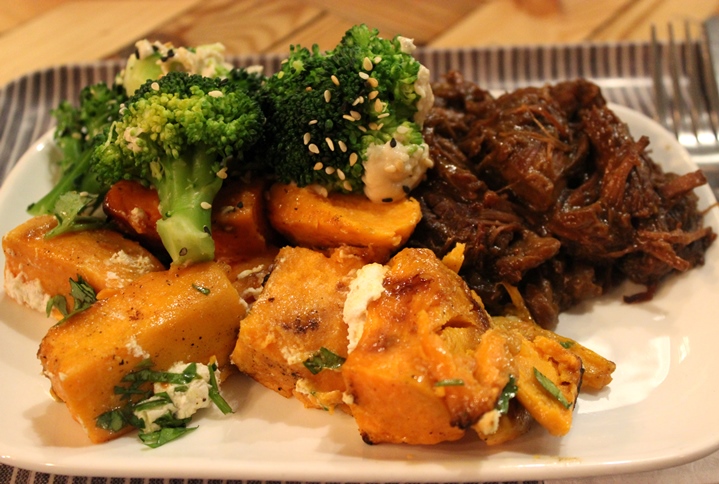 Steven went for the Lamb meatballs with smoked paprika and tomatoes with Split fava beans, roasted peppers and pumpkin and Brown rice pasta with artichokes, mushrooms and marjoram.
The meatballs were plump and lean with an aromatic Middle Eastern flavour and a tangy tomato sauce.  Fava beans with sweet pumpkin were slightly spiced with cumin and the brown rice pasta was well-cooked with a velvety cream sauce.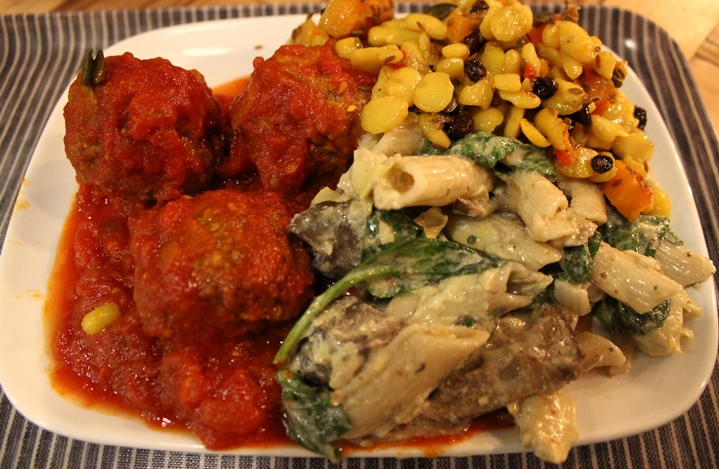 For dessert, we couldn't resist trying a Rose and pistachio cake from west London gluten-free Pearl & Groove.  It was a lovely, springy loaf cake with a subtly fragrant flavour.  We also loved the decadent Double chocolate brownie.  It may look petite, but it was actually quite substantial with a silky texture and flaky top.
Of course, cake requires tea and the Earl Grey by Postcard Teas was excellent – full-bodied and delicate.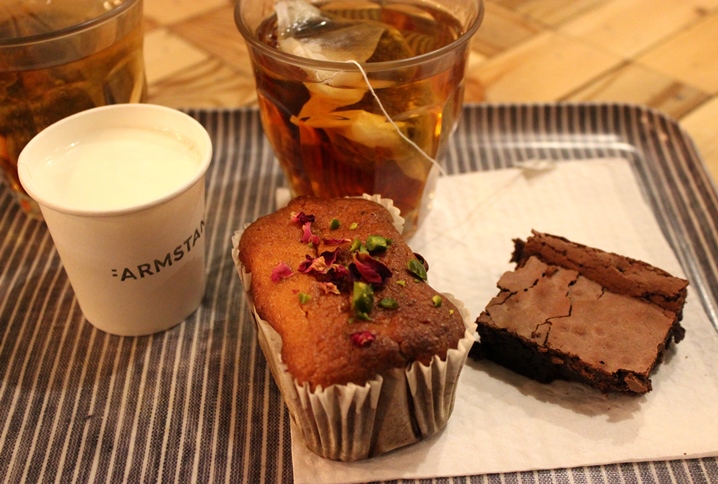 Farmstand is the perfect spot for a quick and nutritious lunch or a fun dinner with friends over a glass of wine.  The food quality and level of cooking are fantastic, especially for the price, and you're sure to leave feeling well-fed and satisfied.
Chérie City was a guest of Farmstand
Photos by Chérie City and Farmstand