Saturday night barbecue in Shoreditch is my kinda night out, and where better than the newly-opened Smokestak?
It's heartwarming to see stars of the street food scene thrive and launch a restaurant of their own.  While Smokestak's branding has always been on point, the food market set-up has its limits, so it was exciting to see what founder David Carter had in mind when given free reign with the menu, design and location.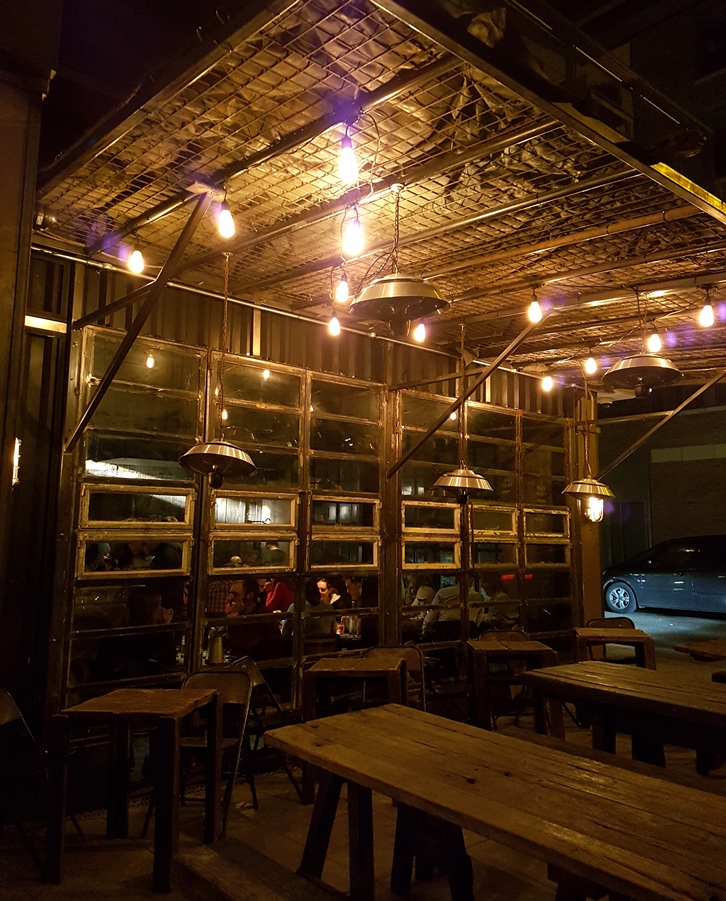 Smokestak opened to rave reviews and I'm pleased to report that it's just as thrilling and brilliant as expected. The first thing you'll notice when approaching the restaurant is the intoxicating aroma of smoked meats and secondly, the cool and unique exterior that takes urban-industrial design to another level.
Inside, it's buzzing and loud – a slick operation and clearly the place to be on a Saturday night in Shoreditch. As if you aren't already drooling by this point, the open kitchen offers a glimpse of what's to come out of that wood-burning smoker and there is table and counter seating at either side, as well as a more zen basement bar for cosy cocktails and bar bites.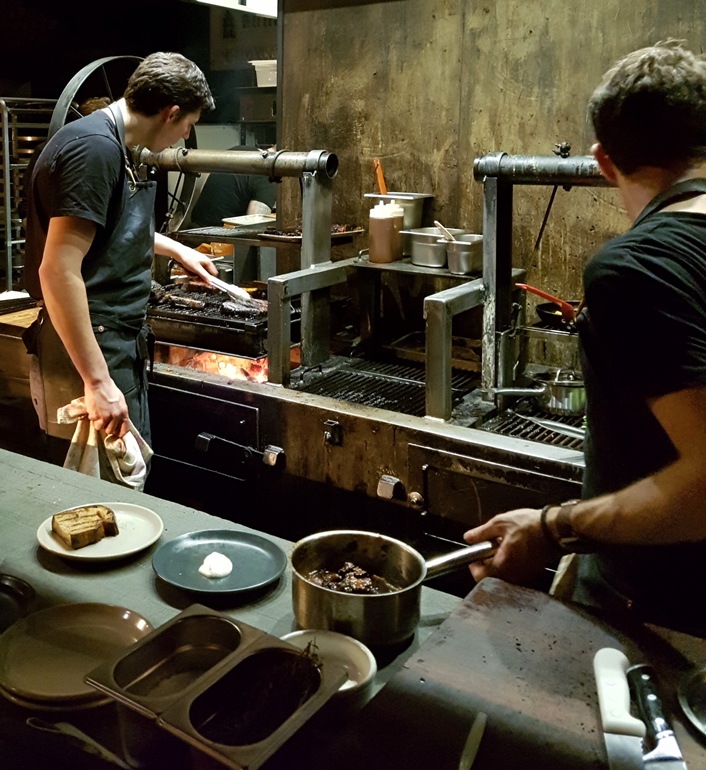 The moody interiors are inspired by the inside of a smoker with black carbon-stained concrete walls, steel surfaces, solid wood seating, leather banquettes and even black metal cutlery.  It's like a gloriously charred, steampunk workshop and I can't think of any London restaurants with this kind of dark and sexy look.
At first, I wasn't thrilled at being seated at the end of the counter, next to a narrow pathway to the less glam side of the kitchen.  My coat was on the floor, my bag kept falling off the hook, the staff were zooming past us constantly and I must have flashed half the restaurant each time I clambered up on my very high stool.  I don't really mind counter seating, when I'm not knee-deep in a pile of coats and scarves, but this felt a bit chaotic.
Luckily, service is speedy and super-charming and I was quickly dazzled and distracted by the arrival of some real eye candy food.  The concept is all about sharing, so we ordered two different meats and two sides, which was more than enough for a good feed.
The Beef brisket with barbecue (£9.50) was magnificently tender with a rich flavour and a small layer of melt-in-the-mouth fat.  The home-made barbecue sauce had a mellow, spiced taste and the pickled red chillies added a tangy punch.  It can also be served packed inside a brioche bun, but for the first visit, I preferred to get the full flavour of the meat on its own.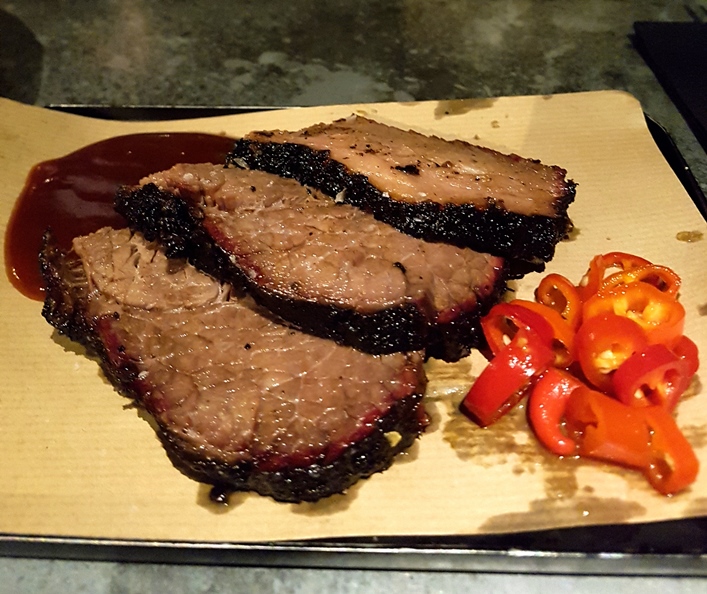 I thought the brisket couldn't be matched, but the Thick-cut pork ribs were also divine and made for a nice contrast.  The lean meat had a very pure taste and was enveloped in silky fat with charred edges enhanced by a bold, full-bodied dry rub.  The portion size of the ribs was particularly generous and they were just so satisfying.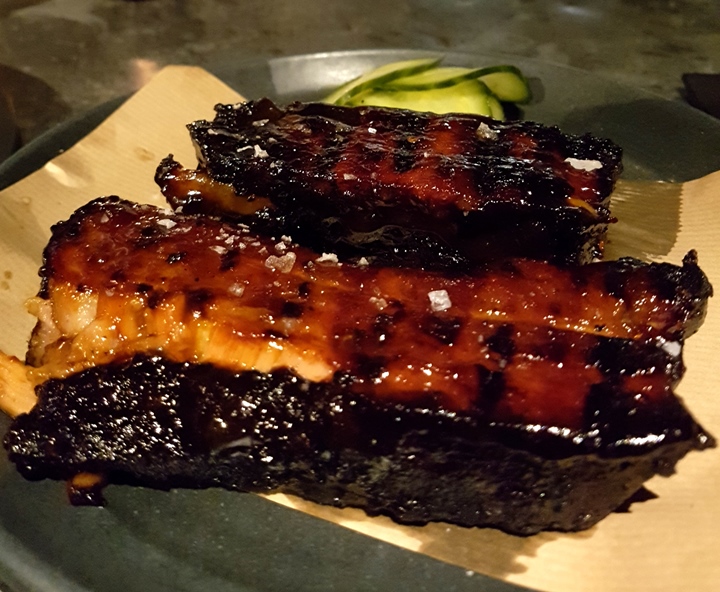 Sides aren't merely an after-thought either, in fact, the Jacket potato with smoked rarebit (£5) was quite an event in itself.  The crispy smoked potato skins were filled with a lovely mix of scorched, gooey cheese with mild rarebit seasoning and soft, slightly sweet potato.  I think we scored an extra portion, shhh…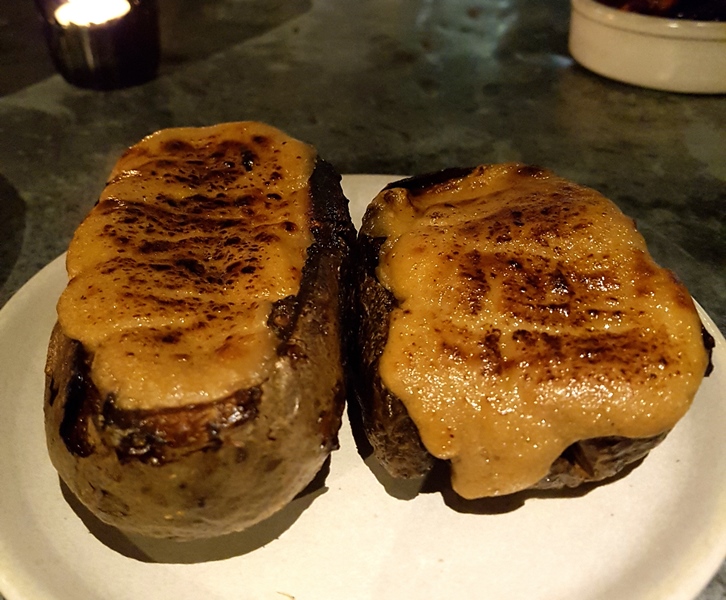 Another gem was the Roasted carrots and parsnips with thyme and honey (£4.50).  The aromatic, sticky glaze really enhanced the flavours and I could detect some additional herbs and zesty orange.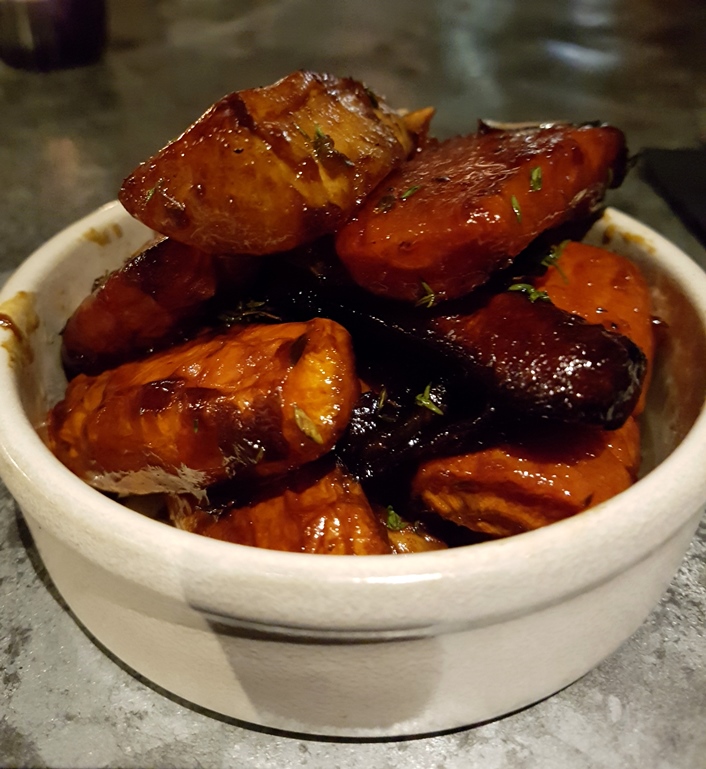 We were feeling pretty full by that point (I blame the boulder-esque jacket potato) but found room to share a light dessert.  Salted caramel ice cream with hazelnut praline (£4.50) was ultra-smooth with an intense flavour (you could actually taste the salt in the salted caramel) and punctuated with a layer of golden crunchy nuttiness.  It was the perfect end to a fabulous meal, but if you have an appetite for further indulgence, try the Sticky toffee pudding or Plum crumble with malt ice cream.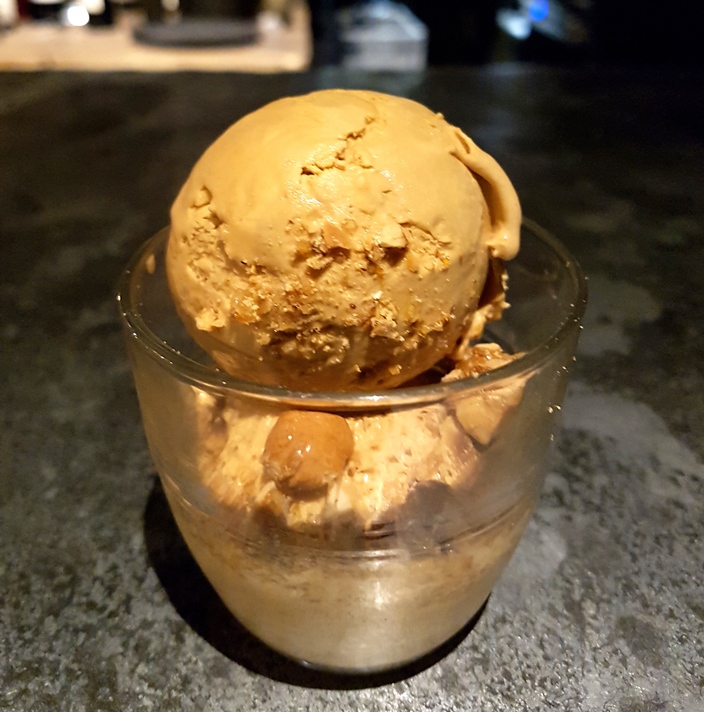 Smokestak not only does the most mouth-watering barbecued meat, but it's a fun destination restaurant with tons of atmosphere, modest prices and really dedicated staff.  I know I'll be back pretty soon to indulge my barbecue cravings on these cold winter nights.
For more information and booking, visit: www.smokestak.co.uk
Photos by Chérie City