Think you know everything about the dependable, mid-market Holiday Inn brand?  What if I told you the next generation Holiday Inn is a super-stylish, millennial-friendly haven over in downtown Brooklyn?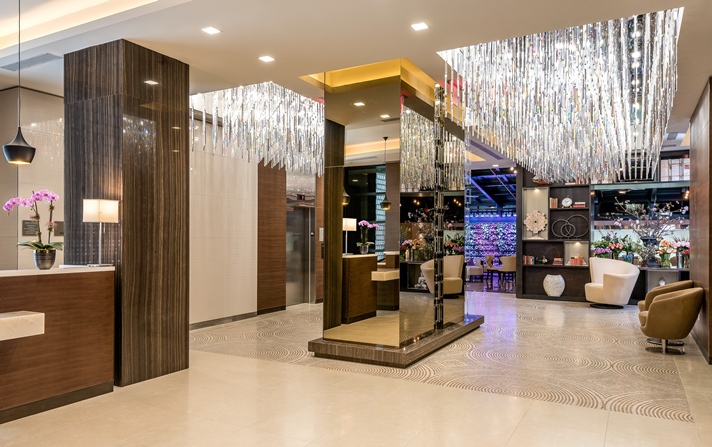 Holiday Inn Brooklyn Downtown was a fantastic base for our first proper night in New York last year.  Since our priority that day was securing our marriage licence at the Office of the City Clerk in Downtown Manhattan, we chose a hotel with quick access to make things nice and easy – it's just three subway stops away.  Also, I was lured in by the newness of the just-opened hotel and its cool design by Andres Escobar.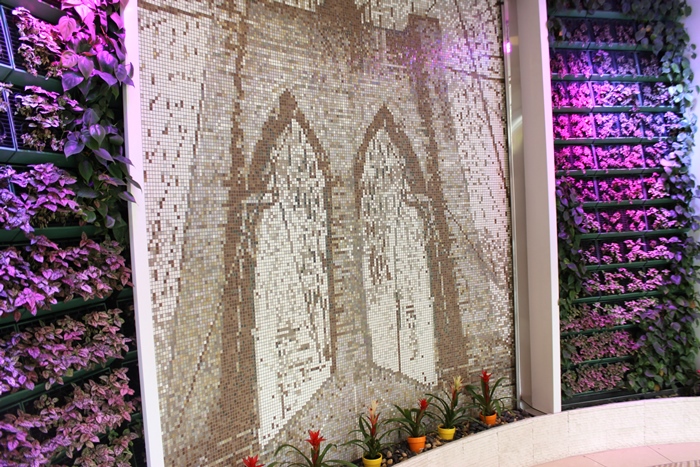 The hotel is in an ideal position on Schermerhorn Street in Brooklyn's buzzing Boerum Hill neighbourhood.  Not only is it within walking distance of the Barclay's Center, but there are some great shopping and dining spots nearby, like Bklyn Larder, Flatbush Farm, Cafe Luluc and Doughnut Plant (order the Carrot Cake doughnut).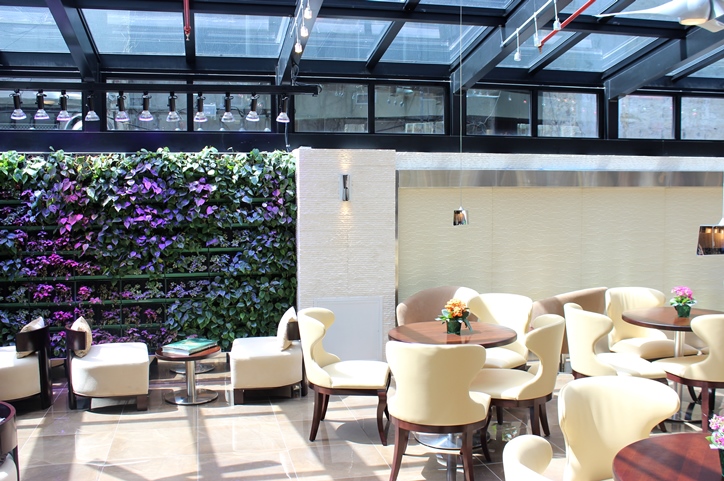 On arrival, the hotel lobby feels so calm with a living wall, a spectacular light-reflecting crystal prism-shaped chandelier and an Instagrammable quartz mosaic floor.  The lobby leads on to a spacious atrium guest lounge with a relaxing waterfall feature, communal work areas and intimate booths complete with their own TVs – it's quite a social hub.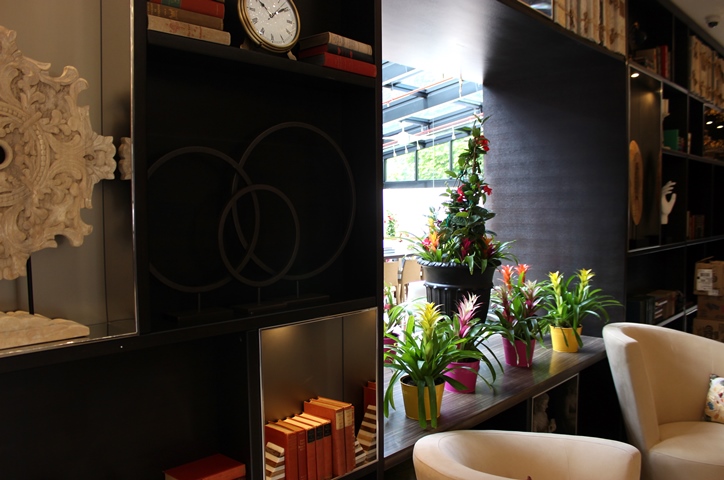 Also on the ground floor is Brasserie Séoul, a cool (and very Brooklyn) industrial-chic restaurant offering dishes inspired by modern French and traditional Korean cuisine.  It's also the place for a hearty breakfast of Eggs Benedict, Mini Malted Waffles or a Sunrise Sandwich.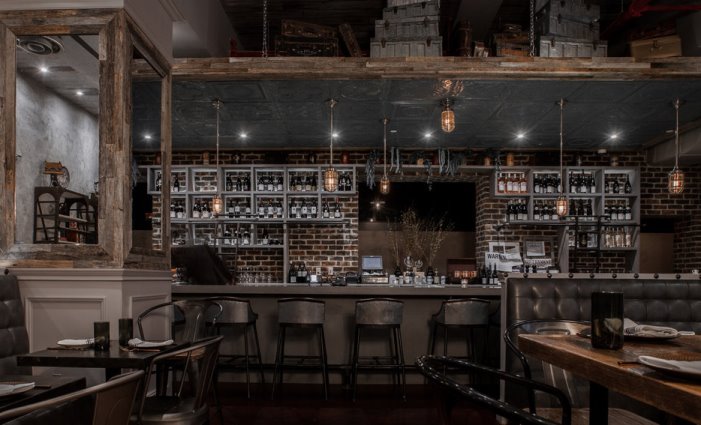 Our check-in was friendly and dedicated and we were able to have early access our King Room on a high floor.  The room was very spacious, bright and pristine, designed in a natural palette of walnut, mink and white with chrome highlights.
As expected for a brand new hotel, everything is well-designed with plenty of electrical sockets, a large LCD TV with premium channels, reading lights, full-length mirror, coffee maker and a mini fridge.  Our king-size bed was also extremely comfortable and plush, plus it was so quiet that we had a great night's sleep.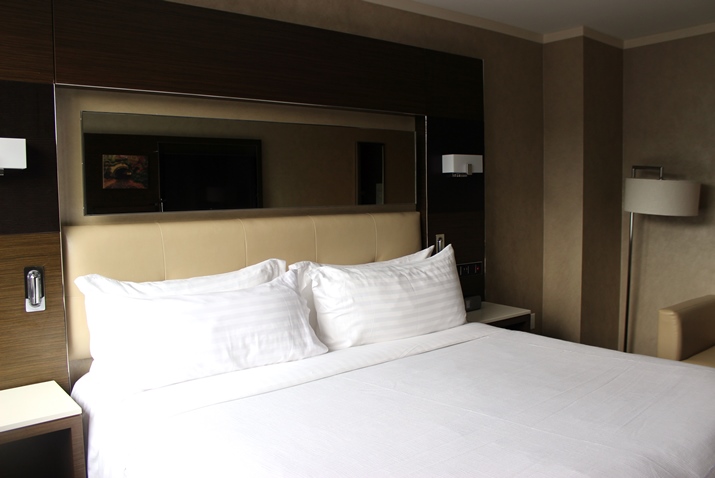 We found the bathroom pretty luxurious and just the right size with a high-pressure walk-in shower, large fluffy towels, proper hairdryer and a full set of Bath & Body Works bathroom products.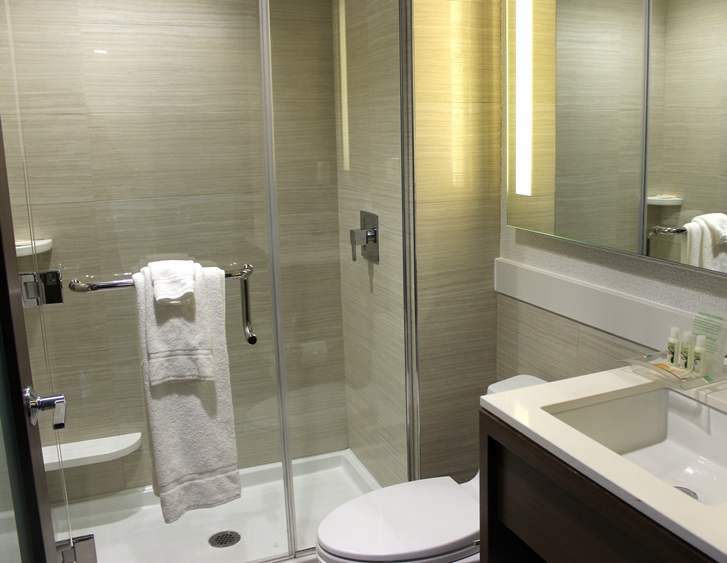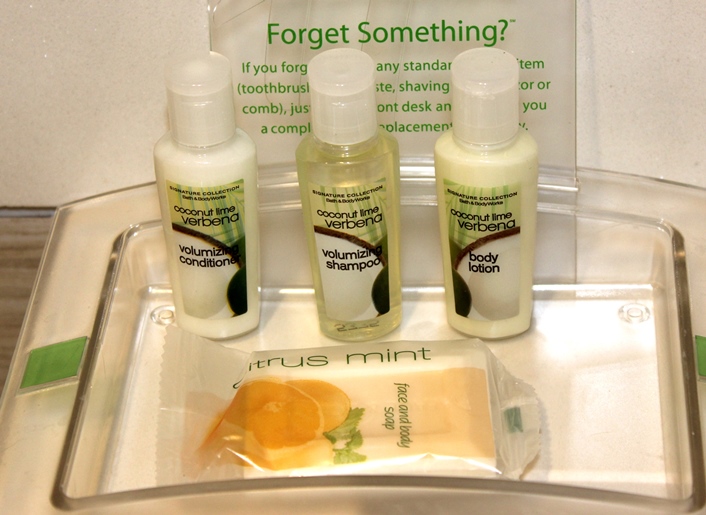 Another perk of staying at the Holiday Inn Brooklyn Downtown is the impressive Health Club.  The hotel was still so new when we visited that this facility wasn't open yet, but now all guests can unwind in the sleek indoor spa pool, hot tub, sauna, steam room, cold shower and gym.  What could be better after a long day exploring the city?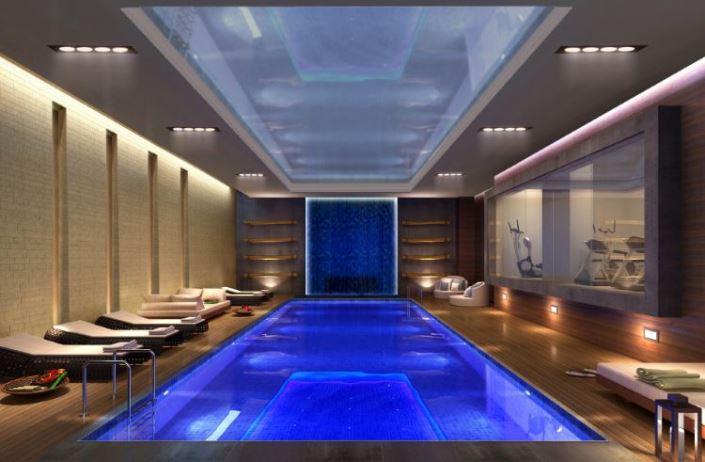 Holiday Inn Brooklyn Downtown really wowed and I can't recommend it enough.  Not only is it thoughtfully-designed, affordable and in a handy location, but it has a relaxed neighbourhood vibe that you might not expect from such a big brand.  I'm definitely considering it again for my next New York trip, as I just have to try that amazing pool.
For more information and booking, visit: www.ihg.com
Photos by Chérie City and Holiday Inn Brooklyn Downtown