If you have the January blues, Manchester By The Sea is certainly not going to elevate your mood, but that's no reason to skip it.  In fact, it's one of the first 'must sees' of the year, especially since lead actor Casey Affleck has just won the Golden Globe for Best Actor and the film is set for Oscar and BAFTA recognition.
Kenneth Lonergan's atmospheric indie film opens with grumpy Boston janitor Lee Chandler unblocking toilets for bored housewives and clashing with his boss over his bad attitude, when he receives the news of his brother Joe's (Kyle Chandler) untimely death.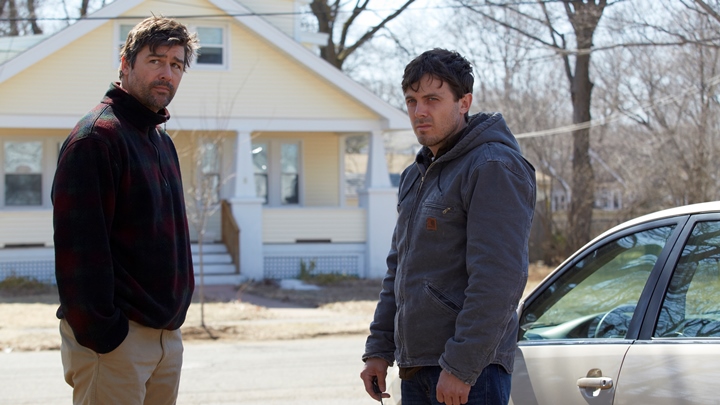 Following a pain-stakingly long and at times awkward hospital scene, Lee discovers that he has been appointed legal guardian of his nephew Patrick (Lucas Hedges), since Joe deemed the teenager's estranged alcoholic mother (Gretchen Mol) incapable.
Panic sets in as Lee not only lives far away in spartan bachelor conditions, but also has some painful memories and a bad reputation from his years living in Manchester, Massachusetts.  However, he concedes and has to learn how to live with typical teenager Patrick, who is juggling two girlfriends, playing in a band and coping with crippling anxiety.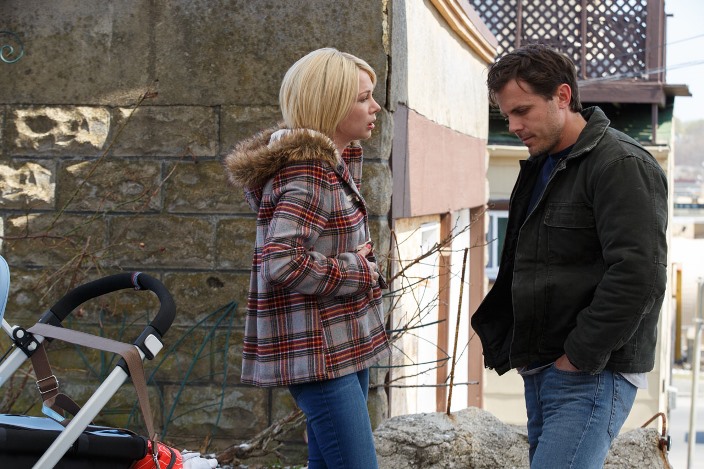 Flashbacks shed light on Lee's relationship with his ex-wife Randi (Michelle Williams), from happier times to a fateful night of fighting and a terrible accident that left their two young children dead.  You then begin to understand the reasons behind Lee's self-loathing and depression, although chaperoning Patrick gives him some distraction and purpose as a reluctant father figure.
Casey Affleck's performance is epic, capturing Lee's array of emotions from pensive detachment to violent outbursts and breaking down.  Michelle Williams also plays the hard-edged, yet courageous, grieving mother flawlessly and there are moments of tender comedy between Casey Affleck and rising star Lucas Hedges.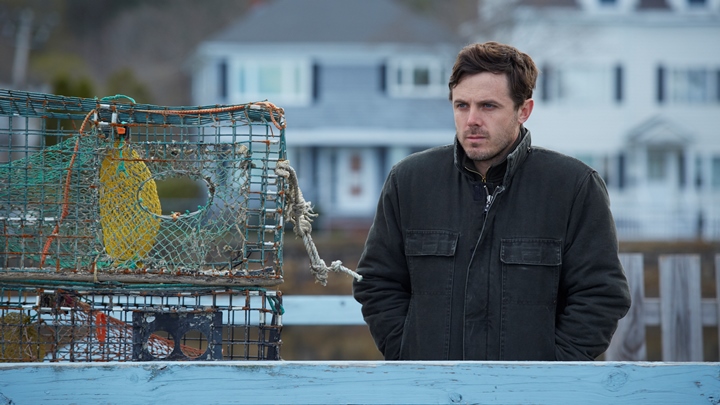 Manchester By The Sea is a well-crafted film and the small New England fishing town landscape is beautifully-shot, but it can be a long, hard slog.  If you can handle Manchester By The Sea's icy anguish, chase it with a shot of technicolor La La Land, also released on Friday.