Milan has been high on my travel list for ages and after a long weekend there, I can truly say that I've fallen in love with the city.
I'd been told by travel-savvy friends that Milan is quite industrial and doesn't compare to other major Italian cities, but even through the rainy weather, it quickly became one of my personal favourites.  It may not have the grandeur of Rome or the romance of Venice, but if you love of fashion, design and great food, Milan is the city for you.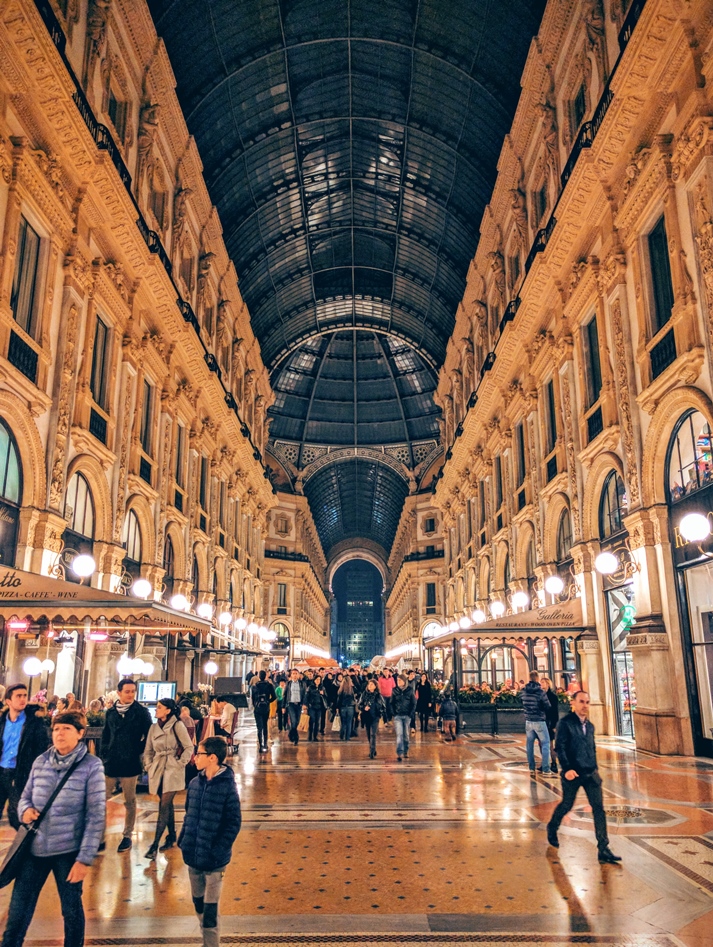 For a stylish weekend in Milan, here are some great places to visit to get a real taste what this city is all about…
Duomo di Milano
Like most tourists, our first stop was the Duomo, Milan's most iconic landmark.  The spectacular Gothic Cathedral dates back to 1386 and is the largest church in Italy.  You can get great views of the city and marvel at the sculptures from the rooftop, spot a number of gargoyles or see the three impressive alters by Pellegrino Pellegrini inside.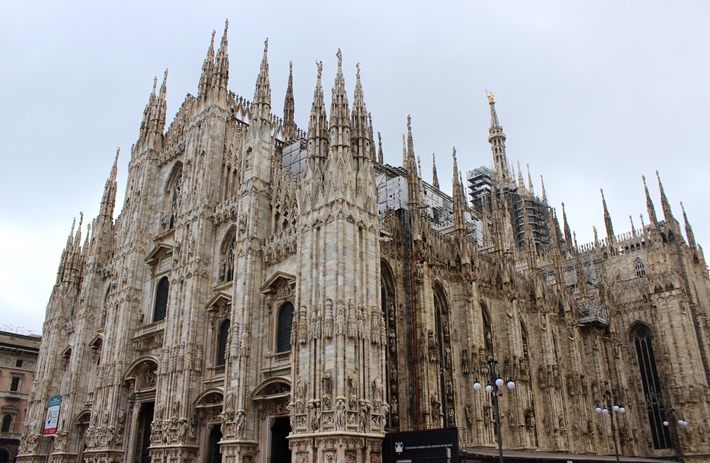 Galleria Vittorio Emanuele II
Also perched on the Piazza del Duomo is the magnificent Galleria Vittorio Emanuele II.  Built in the 19th century, it's one of the world's oldest shopping arcades and offers a scenic pathway between the Duomo and the Teatro Alla Scala.
The design of the galleria with its glass dome, frescoes and mosaic floor is just mesmerising and its splendour is matched with elegant restaurants, chic terrace cafes and plenty of Prada.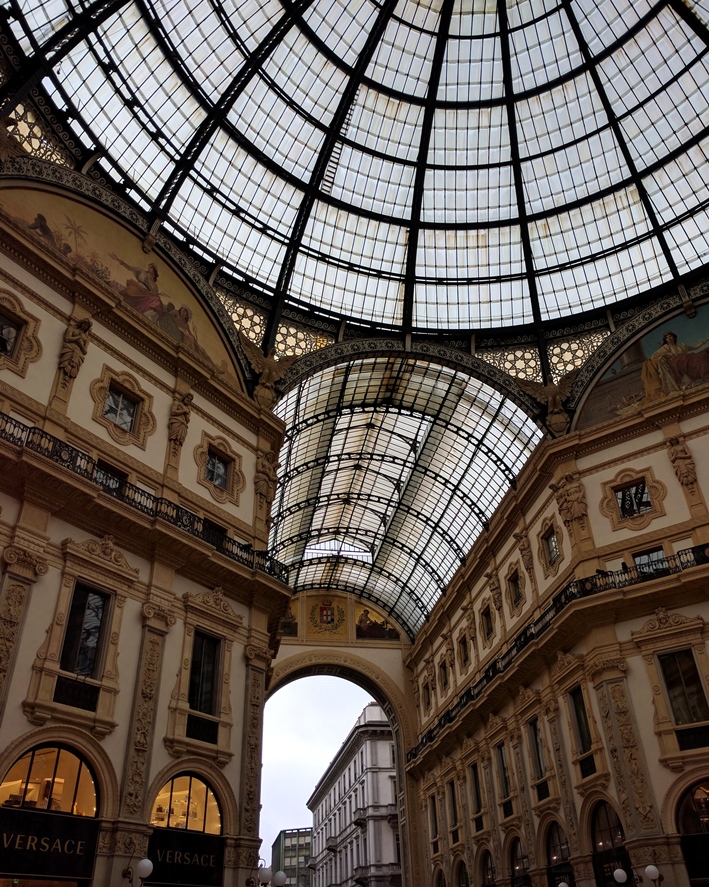 10 Corso Como
A trip to Milan wouldn't be complete without a pilgrimage to the beautifully-designed concept store, 10 Corso Como.  Carla Sozzani's exquisite townhouse is seriously influential worldwide and is comprised of a fabulous clothes and lifestyle store, art gallery, three-room hotel and a picturesque restaurant and terrace cafe.  The designer edit is impressive, but the most covetable offering is the signature circle-print 10 Corso Como range.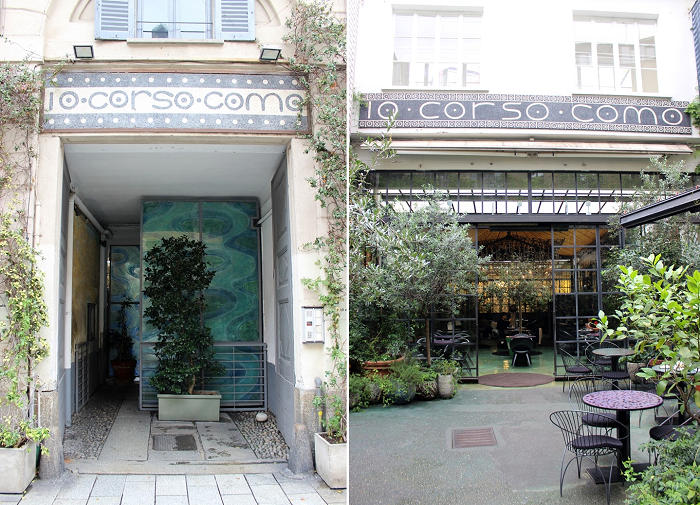 Brera
Brera is known as Milan's artistic neighbourhood and it's a really charming area to stroll around and take in the energy of the city.  Via Brera is a real hotspot with high end perfumeries such as Campomarzio70 and Olfattorio Bar à Parfums, art galleries and chocolate shops.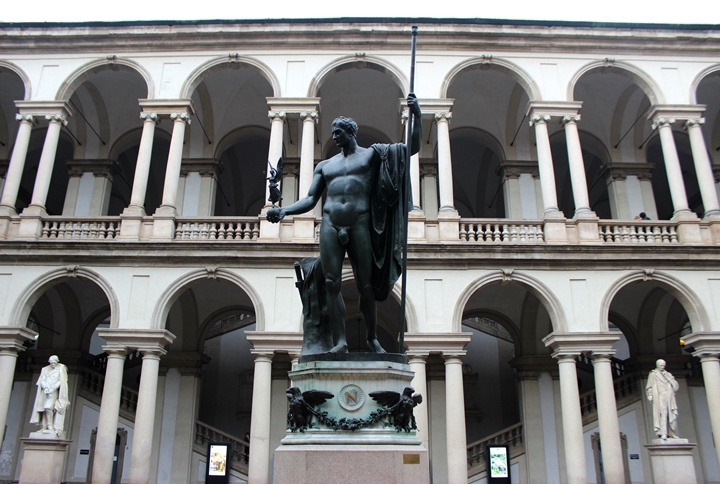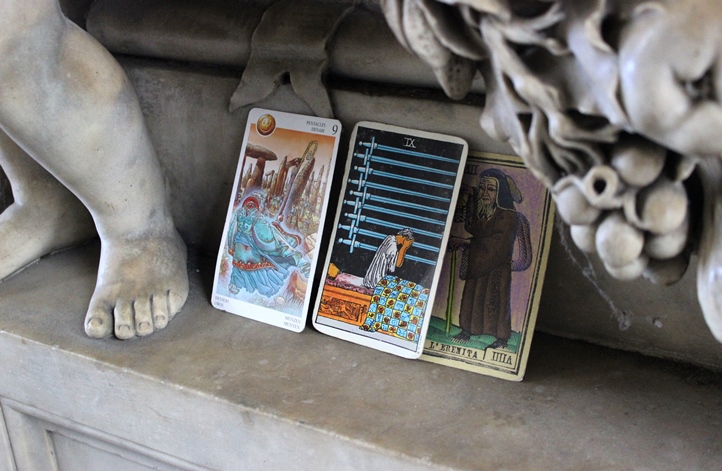 Another must-see is the Pinacoteca di Brera, where you'll find a major collection of Renaissance art and the stately Palazzo Brera courtyard filled with statues.  After an afternoon of shopping and culture, watch the world go by over aperitivo at the historic bohemian bar Jamaica or the nearby Bar Brera.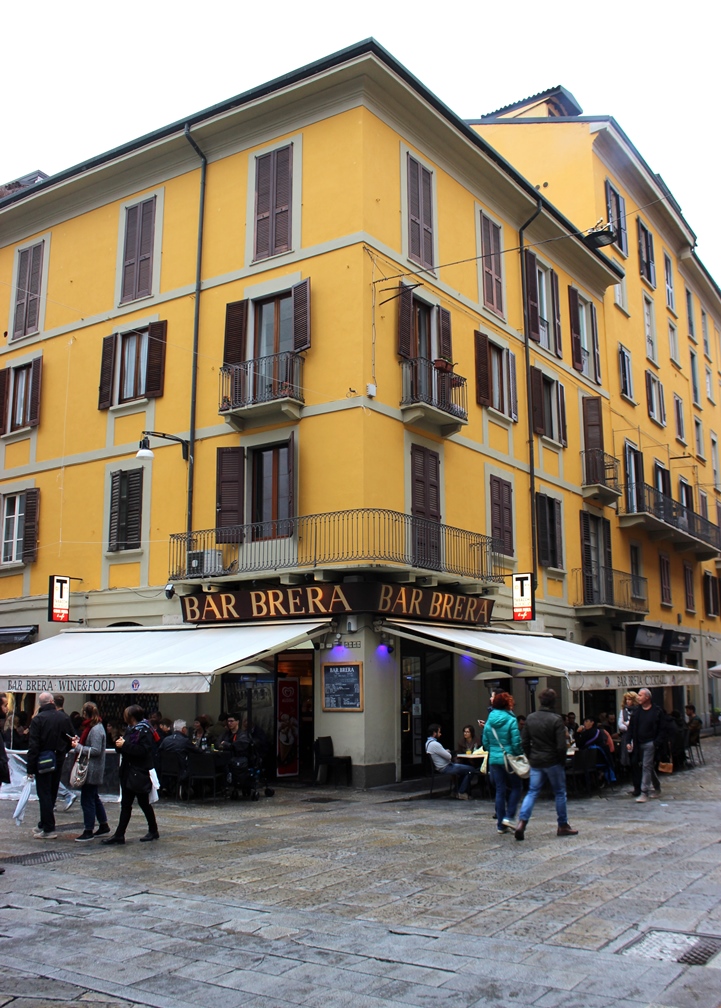 Fondazione Prada
Once you've been in Milan for a short time, you realise just how important Prada is to the city, and the jewel in the crown is definitely the Fondazione Prada.  Just outside of the city centre, this contemporary art institution is a real must for art lovers and you could easily spend half a day there.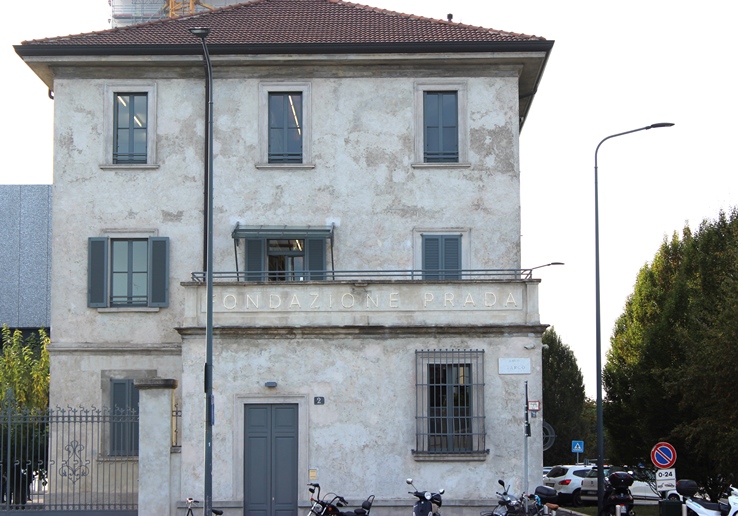 Located in a former distillery and renovated by Rem Koolhaas, Fondazione Prada is a visually striking complex and at first, a little discombobulating (so many rules and not much instruction).  However, the curation is impeccable and we saw a truly moving exhibition of works by American artist Betye Saar and the arresting and nightmarish 'Kienholz: Five Car Stud' by Edward Kienholz and Nancy Reddin.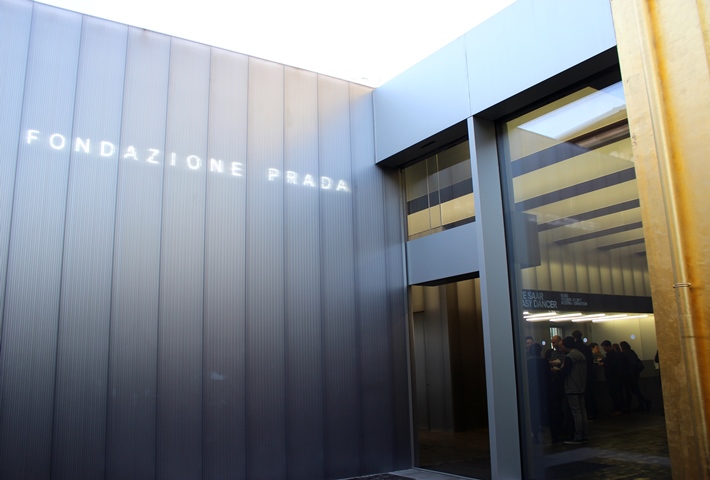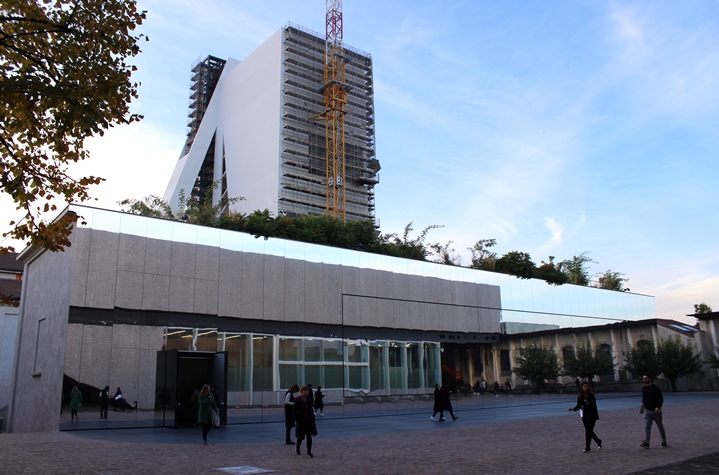 Just as much of a draw is the foundation's Bar Luce, created by director Wes Anderson in the image of a typical Milanese bar.  It's an inspiring, fun spot to discuss the exhibitions over Negronis and nibbles or coffee, cake and gelato.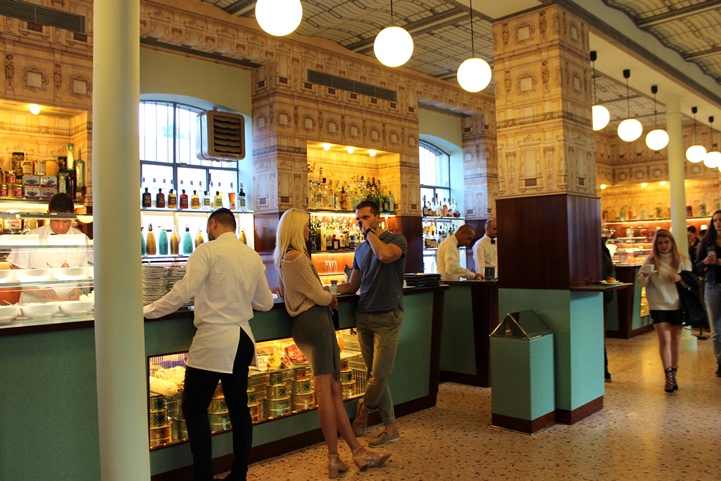 There are some really cool touches such as the Life Aquatic pinball machine, pastel-hued Formica furniture and the trompe l'oeil printed wallpaper.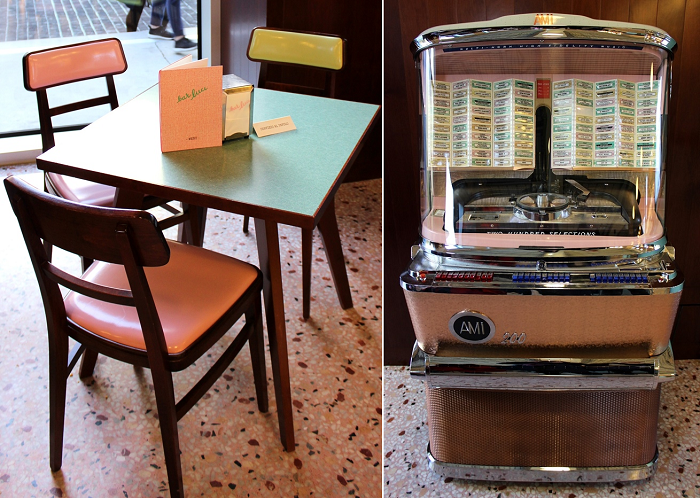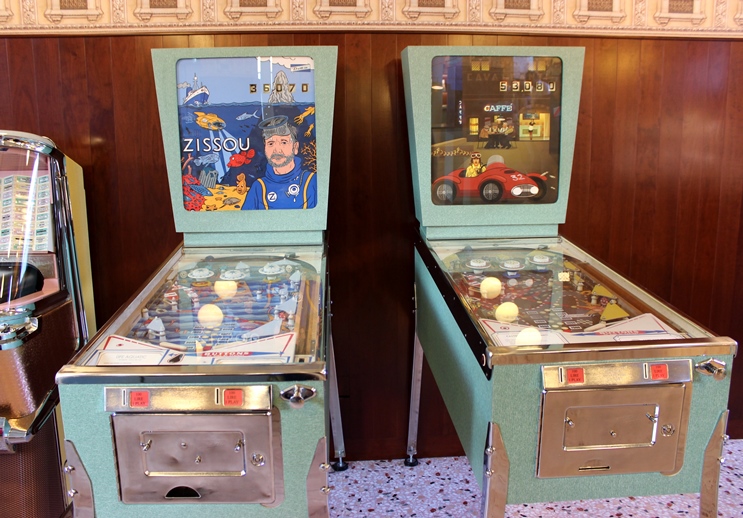 Pasticceria Marchesi
Milan's famous pastry shop Pasticceria Marchesi is the most dreamy place to satisfy a sweet tooth.  Established in 1824 on the Via Santa Maria alla Porta, the family-owned business was recently taken-over by Prada and just last year opened a brand new tea salon in the Galleria Vittorio Emanuele II.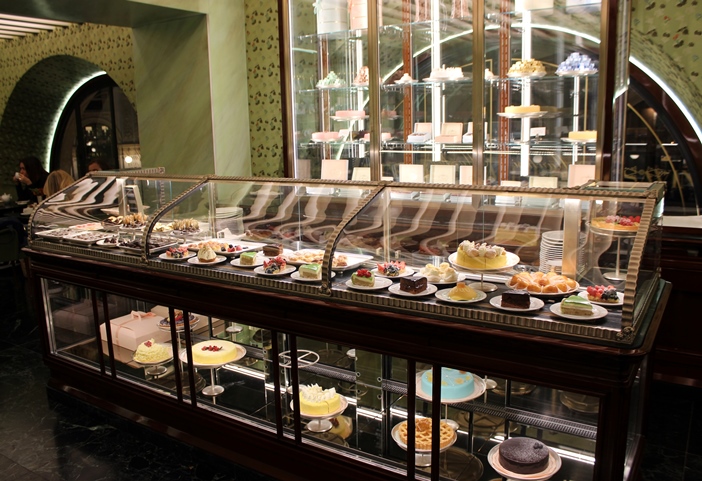 We sat at a window table overlooking the arcade below and indulged in pots of tea and the most decadent pistachio and white chocolate mousse cake with praline cream and crunchy meringue.
Pasticceria Marchesi is definitely the place to see and be seen in Milan and it was everything I'd hoped it would be, from the jewel box interiors to the divine staff who look after you so well.  Be sure to bring back a souvenir of Marchesi chocolates or fruit jellies in a pretty pastel pink and gold box – it's impossible to find them outside of Milan.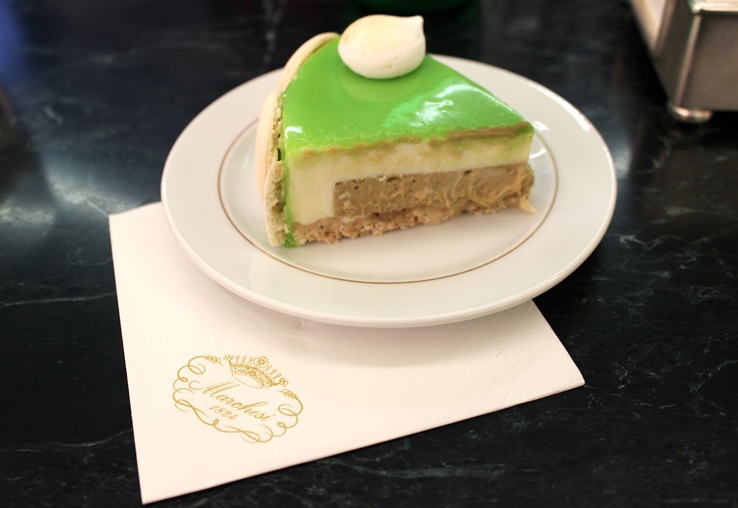 Biancolatte
One of my favourite finds in Milan was this charming restaurant, gelateria and gift shop.  Loved by Milan's fashion crowd and well-heeled families, Biancolatte is particularly popular for a lazy Sunday brunch (so be prepared to queue).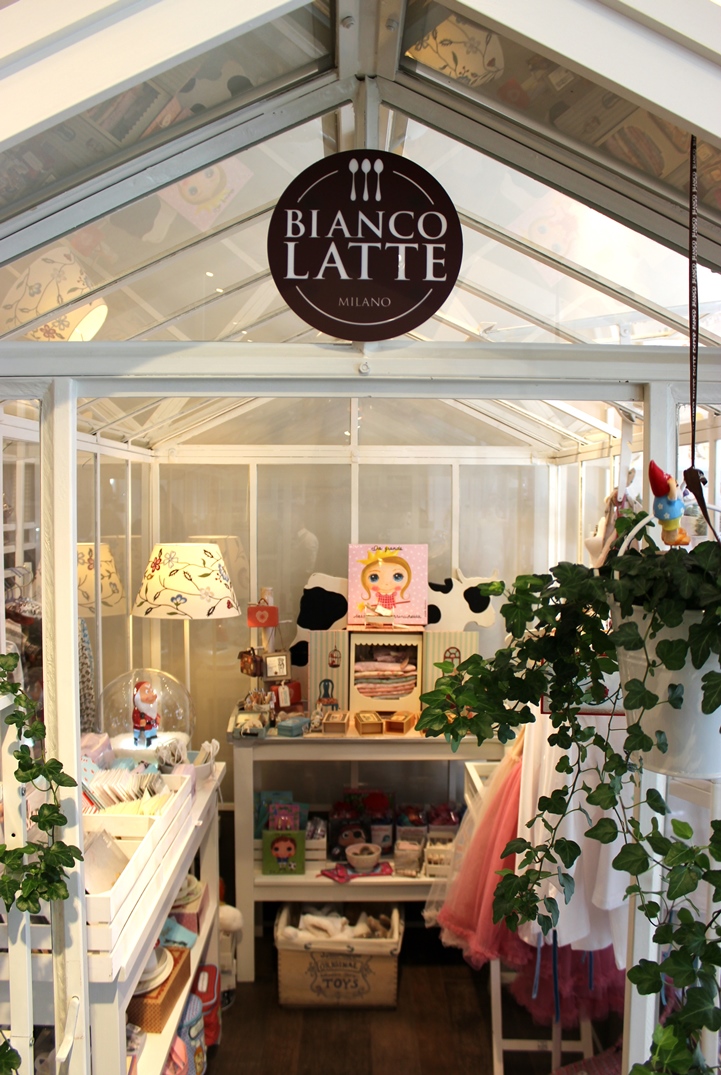 Decorated in a rustic-chic style with quaint little white houses and cute milk bottles, Biancolatte takes you back to the happiness of childhood.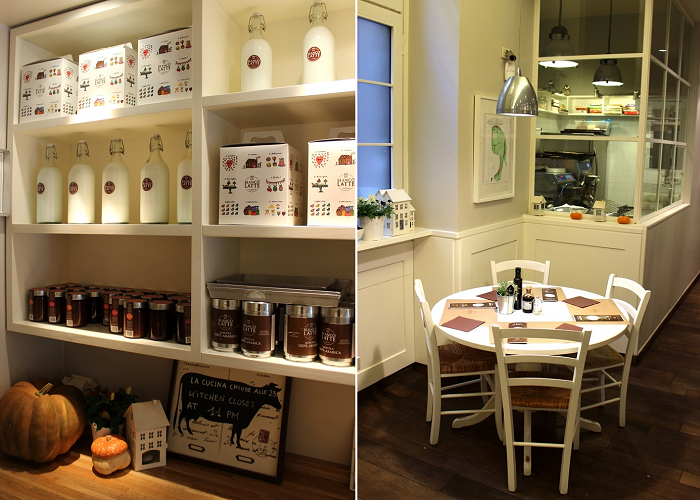 The menu is a tempting mix of classic Italian pasta and piadine, healthy dishes and comfort food like signature burgers and mozzarella fritters.  We both had the most delicious Caesar Salad with proper home-roasted chicken for lunch and popped in again later for gelato, since it was so close to the Hotel Principe di Savoia, where we were staying.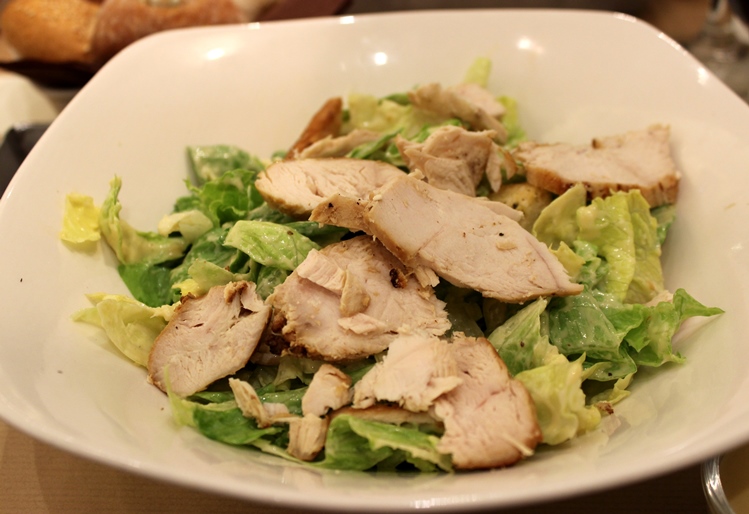 Mercato del Duomo
Next to Milan's famous cathedral is Il Mercato del Duomo, a fabulous temple of gourmet Italian food.  Set across four floors in a renovated historic building is an espresso bar, a market of Italian produce, the casual Bistrot Milano Duomo, high-end restaurant Spazio Milano and Terrazza Aperol with unrivalled views of the Duomo.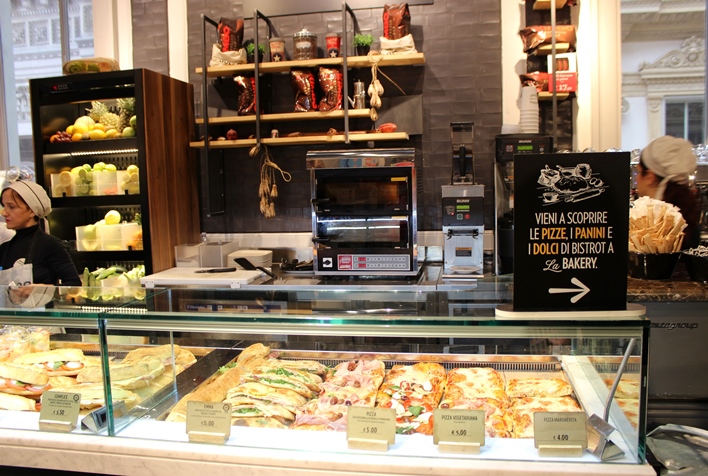 We visited during the busy lunchtime period and braved the chaos of the Il Forno counter for a few slices of authentic, fluffy pizza topped with top quality fresh mozzarella, cherry tomatoes and basil pesto.
The canteen-style seating area is comfortable and the market has a good atmosphere, so it's a great choice for a quick and tasty lunch refuel.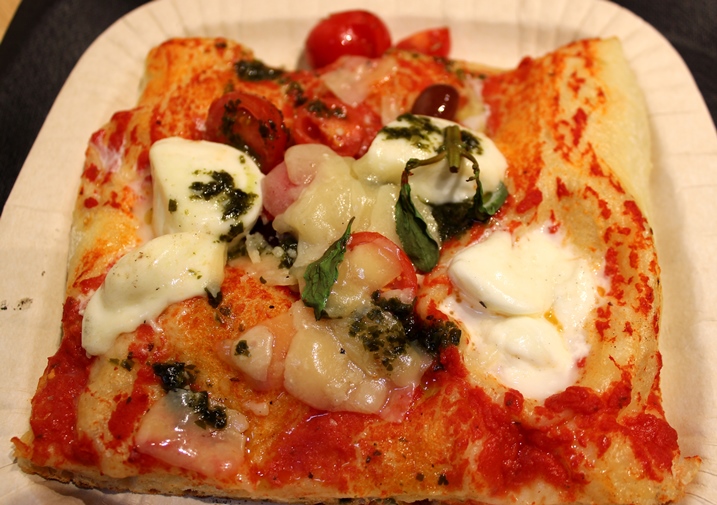 Eataly
My only experience of Eataly was in Midtown New York, but the posh food market has outposts across Italy, including the expansive Eataly Milano Smeraldo in the modern Garibaldi neighbourhood.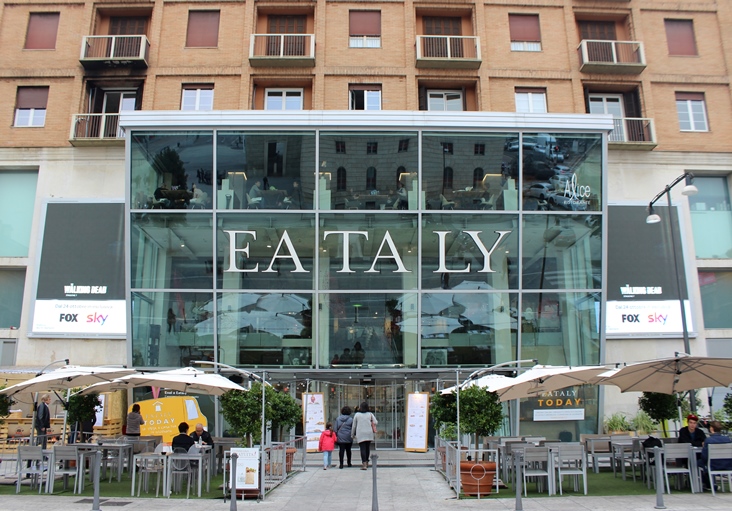 One night, we headed over to Eataly for a late-night supper and enjoyed bowls of pasta while a live band performed.  My tomato and basil pasta had a natural and simple flavour and was served with a generous ball of silky mozzarella.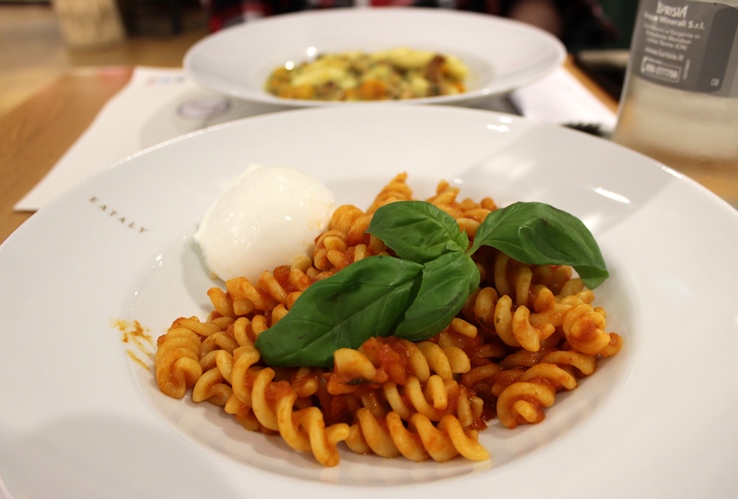 Even more memorable, however, was Steven's exceptional gnocchi with pumpkin, mushrooms, brown butter sage and fresh herbs.  Both dishes were perfectly-cooked and very affordable, plus you get to soak up the convivial atmosphere of Eataly in the atrium dining room.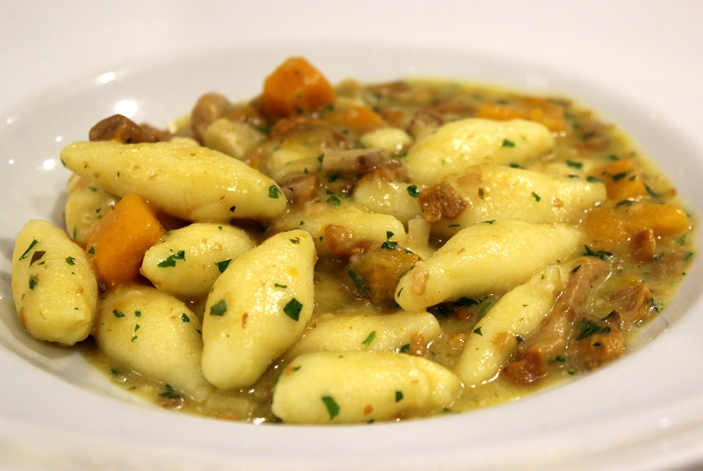 Mamma Farina
Arriving to a rain storm on our first night in Milan, we stayed close to our hotel suite at the excellent Ramada Plaza Milano, and dined at nearby Mamma Farina.  This modern trattoria has a friendly neighbourhood vibe and is part of a boutique chain with two other restaurants in Milan.  The crispy thin-base pizzas were enormous and tasty and we also liked the indulgent Black Angus burger loaded with cheese and bacon with potato wedges and corn cobette (not so Italian, but why not).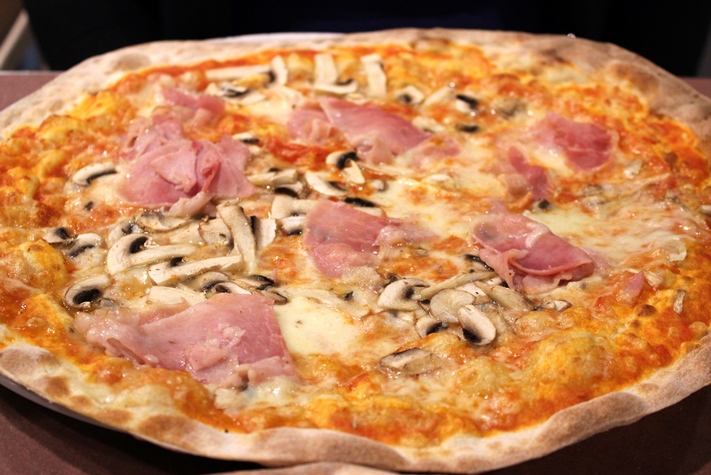 Milan is the perfect choice for a stylish weekend break, as you can see so much in a short time.  I also must give a shout out to Bergamo airport, as I was amazed at how slick and well-equipped it is, for a small airport with only two zones.  I can't wait to revisit Milan and see what else is new in this ever-evolving design city.
All photos by Chérie City