At the beginning of the festive season, I was invited by Aromatherapy Associates and Only Roses for an afternoon of flower arranging at Carousel in Marylebone.  It's not often that you get the chance to zone out from daily demands and dedicate a few hours to a creative project, so this afternoon of mindfulness was a real treat.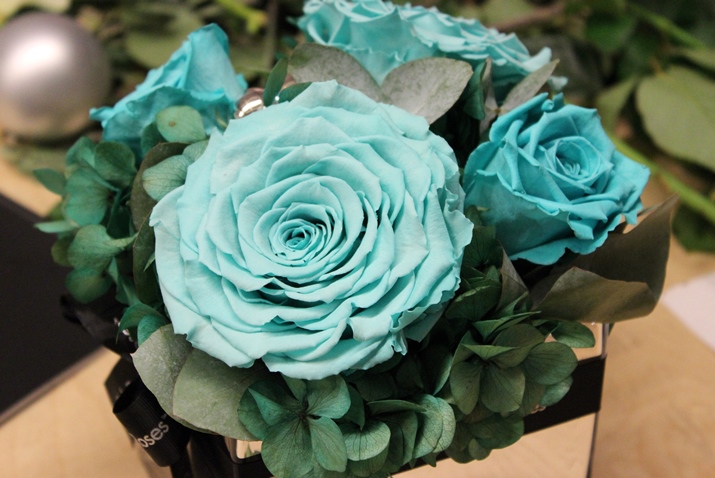 I joined a small group of lifestyle bloggers in the upstairs events room at Carousel for Prosecco, delicious canapés, warm madeleines and freshly-baked cookies, as well as a look at the Aromatherapy Associates Christmas collection before sitting down for the masterclass.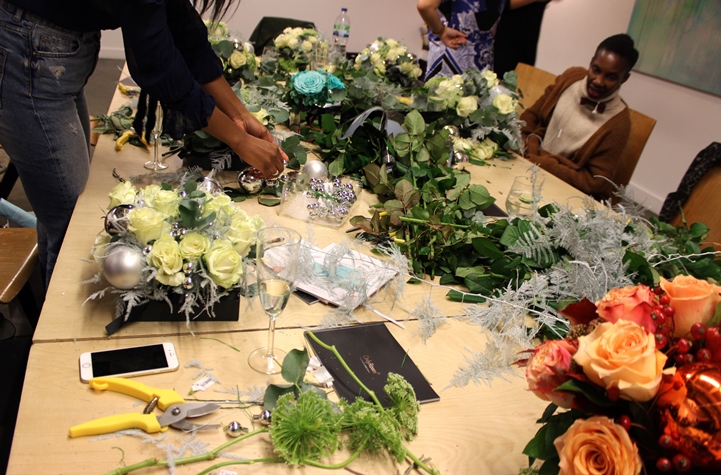 Our tutor showed us how to make a stylish Christmas centrepiece and we proceeded to snip away at asparagus ferns, eucalyptus and exquisite white roses, fixing them into an oasis inside a presentation box and finishing with festive baubles.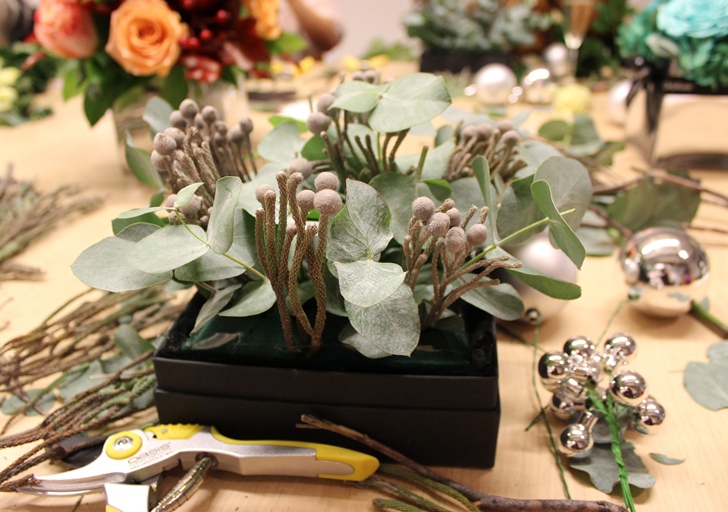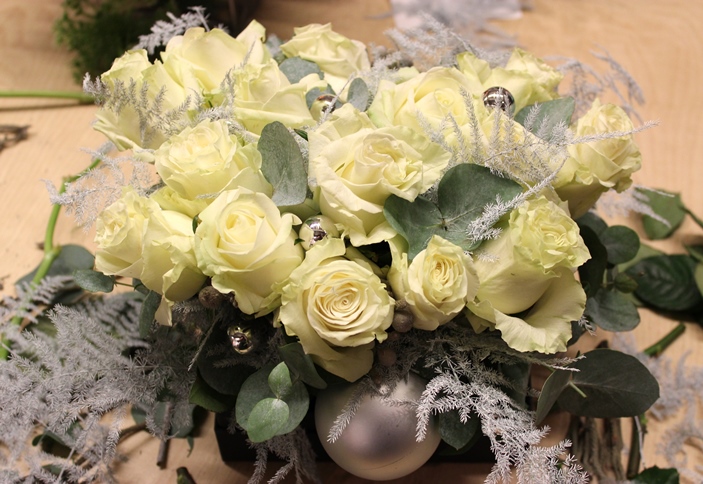 The last time I tried my hand at flower arranging was with McQueens six years ago and this masterclass was a reminder of how fun it can be.  It's super easy to have a go, although I must admit that my arrangement had a few final tweaks from the tutor to make it look less chaotic.  I also liked how everyone's arrangements looked so different and unique, as we were given free reign with the design.
Saying that, it takes real skill and experience to get that perfect look, so it's worth investing some time and practicing regularly.  Maybe it could be a New Year's resolution?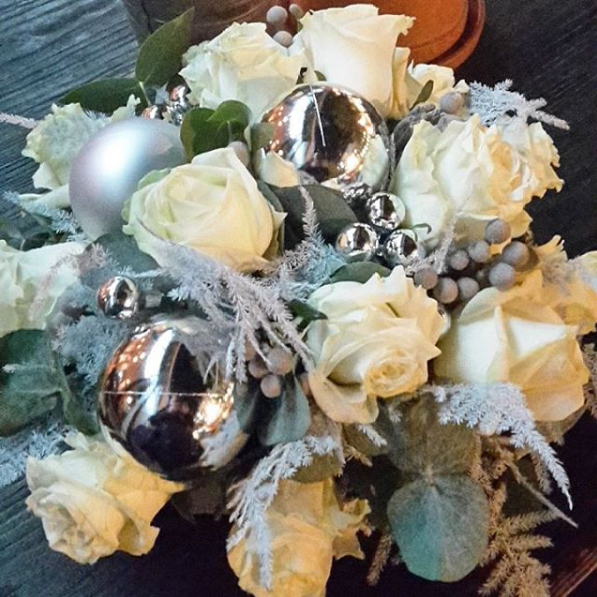 To continue the relaxation at home, we were treated to an adorable Aromatherapy Associates Revive Morning Bath and Shower Oil and Revive Mini Candle from the Christmas collection.  I've always been a fan of the brand and I just love the Revive range's uplifting and zesty citrus aromas.  Essential oils of grapefruit, rosemary and juniper invigorate the skin and really help wake you up, reading for the day.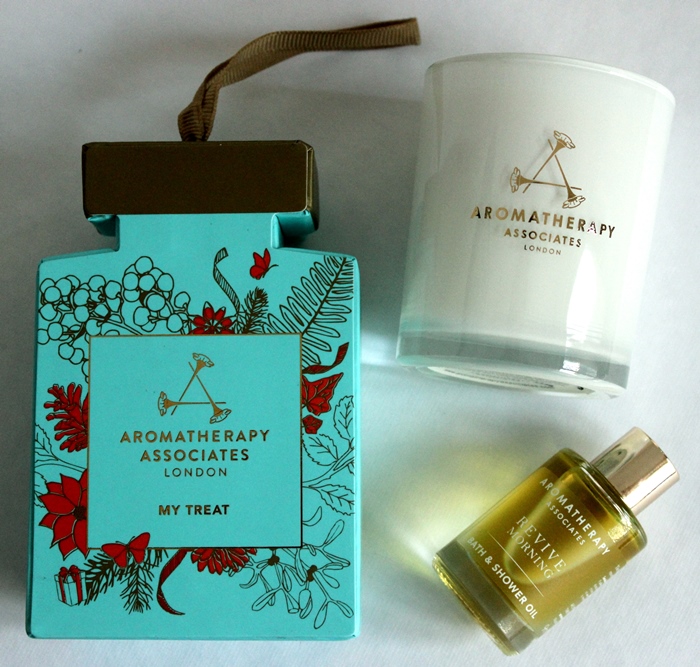 If you're looking for last-minute Christmas presents, give the gift of mindfulness with Aromatherapy Associates and Only Roses.
All photos by Chérie City