Whenever I go to Paris, I dream of living like a local in a cute little Parisian apartment.  Recently, my dream came true when I stayed at La Clef Tour Eiffel, a wonderful collection of luxury serviced apartments by Ascott The Residence.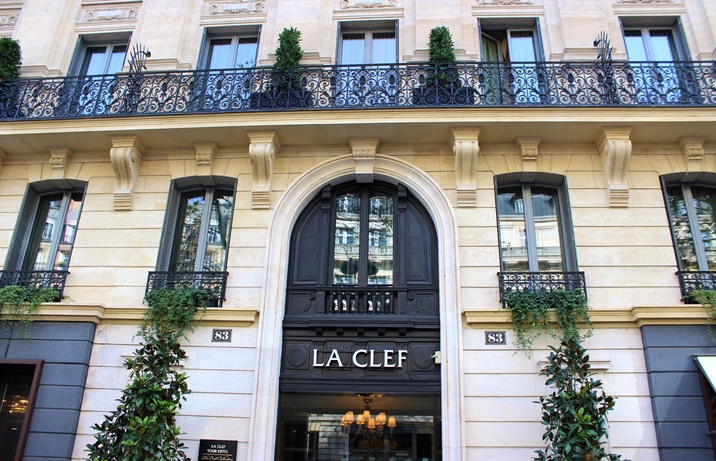 Located in the elegant 16th arrondissement, La Clef Tour Eiffel is in a prime position on Avenue Kléber, close to the Eiffel Tower, Trocadéro, Palais de Chaillot and the Seine.  It's also quite a cultural hub, surrounded by the city's best museums and galleries, as well as chic terrace cafes, designer boutiques and quaint boulangeries.
La Clef Tour Eiffel is one of The Ascott group's two luxury properties in Paris – the other occupies an equally prestigious spot near the Louvre and La Clef Champs-Élysées is set to open in 2018.
On arrival, La Clef Tour Eiffel appears grand yet understated and has a secure key card entrance.  We were warmly greeted at check in and enjoyed a pot of tea in the sprawling marble lobby lounge before heading up to our Parisian apartment.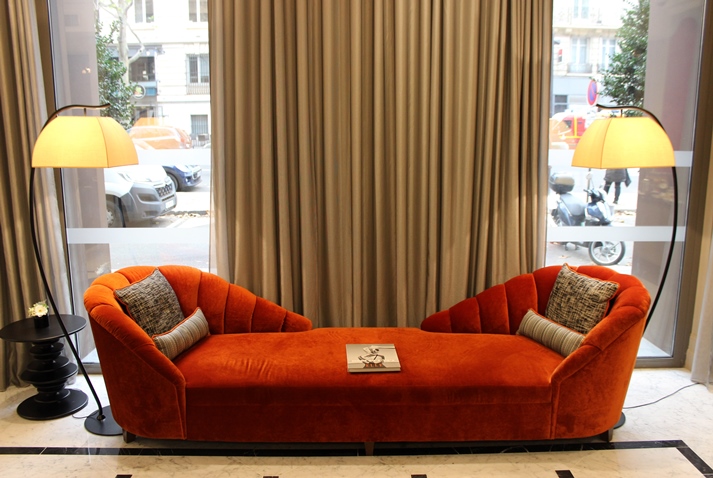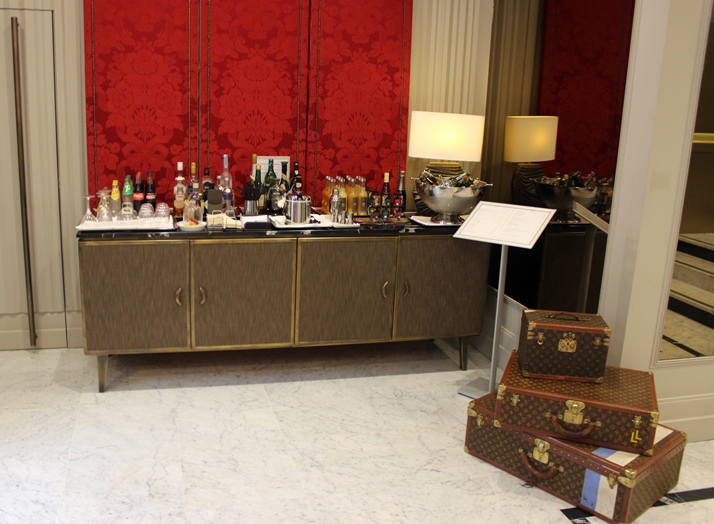 The lobby has a relaxed atmosphere with comfy seating, coffee table books and games for that homely feel.  Running through the public areas is a fashion and movie theme with interesting artworks and scultpures.  There is also a self-service hot drinks machine, so you can stay cosy with complimentary premium tea and coffee 24-hours a day.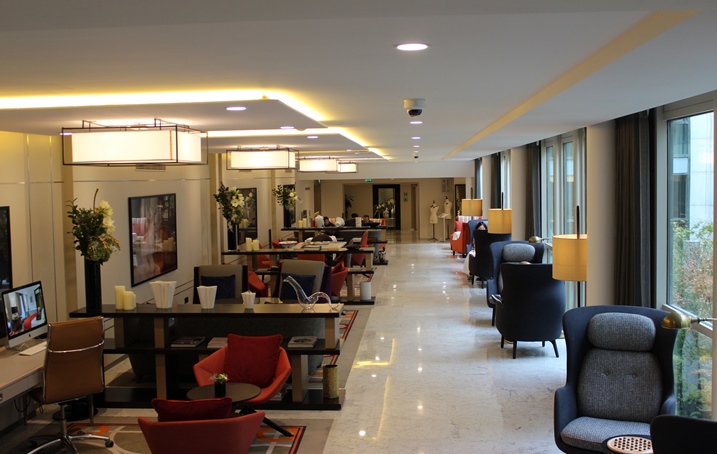 Our Deluxe One-Bedroom Apartment on the third floor was absolutely heavenly.  It has a chic Parisian style with soft grey wood panelling, parquet floor, high ceilings and signature Haussmannian windows that open on to Avenue Kléber.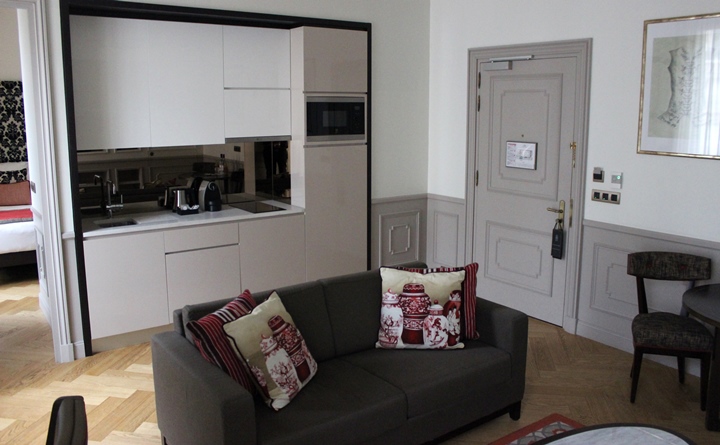 The living room boasts contemporary furnishings such as a large LCD TV, dining table with two chairs, writing desk, wool sofa, coffee table and a plush designer rug.  The high-tech, gleaming kitchen has just what you need to prepare simple meals, decked out with a large fridge, microwave, cooking utencils, a full set of china, Nespresso machine with espresso capsules and a kettle with plenty of tea.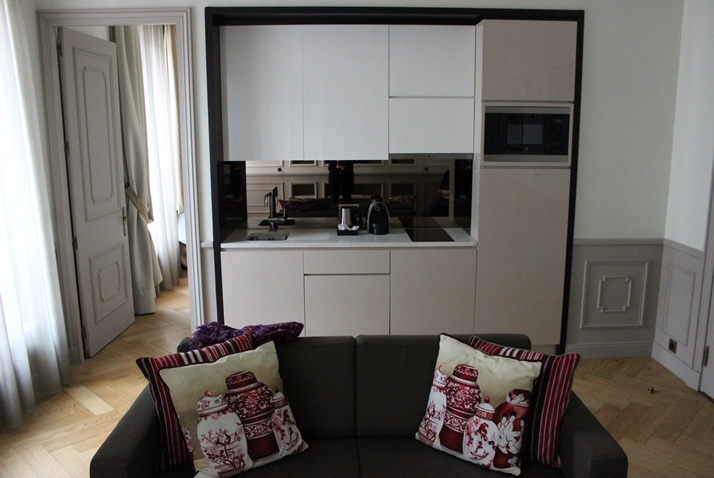 We were very kindly welcomed with bottles of still and sparkling water, Alain Milliat fresh juices and the most delicious Jean-Paul Hévin chocolate – exactly what my dream Parisian apartment would be stocked with.
We found the bedroom cosy and tranquil with another LCDTV, fitted wardrobes, a luxurious queen bed with high quality linen and lavender pillow mist.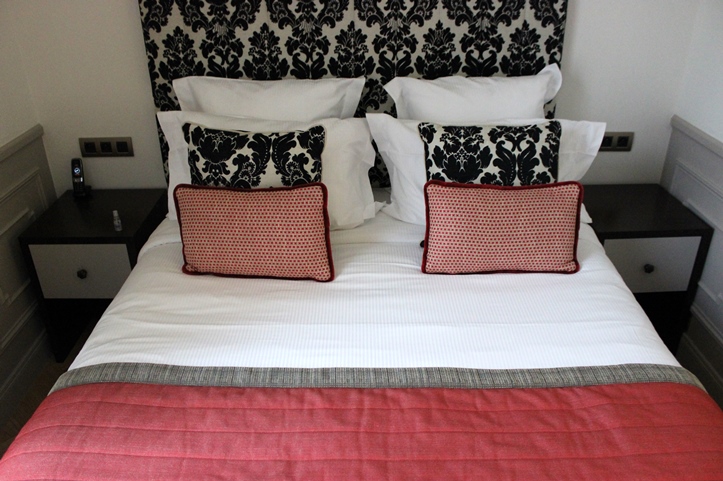 Past a sliding door in the bedroom is the stunning grey mosaic-tiled bathroom with an enormous walk-in shower, double sink, a proper hairdryer, a full set of L'Occitane verbena bathroom products (complete with three mini hand creams in different scents) and bathrobe and slippers.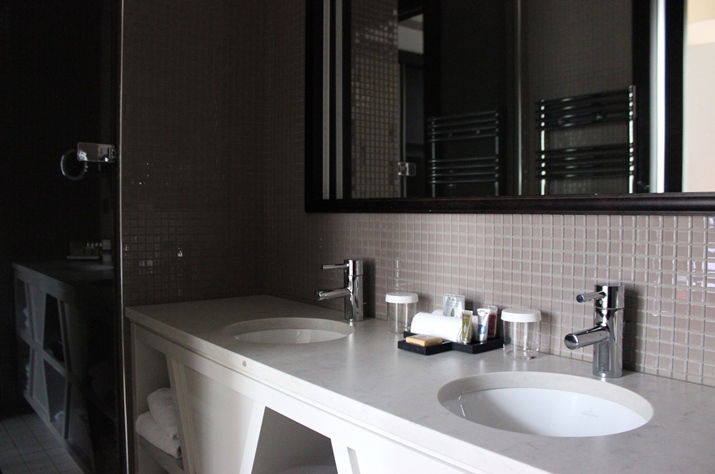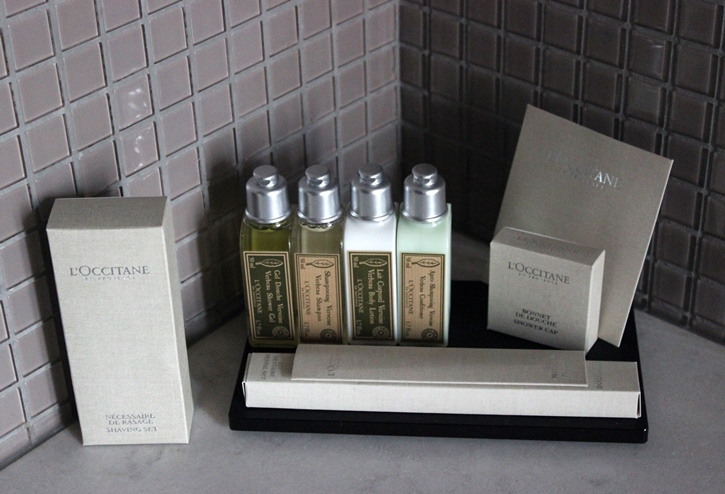 After settling in, we headed to the nearby Avenue Wilson food market to drool over the farm-fresh produce, gourmet delicacies and pretty flowers.  Our lunch plan included the famous rotisserie chicken and potatoes, but it was so popular that it had run out by the time we arrived.  However, there was no shortage of tasty dishes at this market, so instead, we shared a hearty Beef Bourguignon.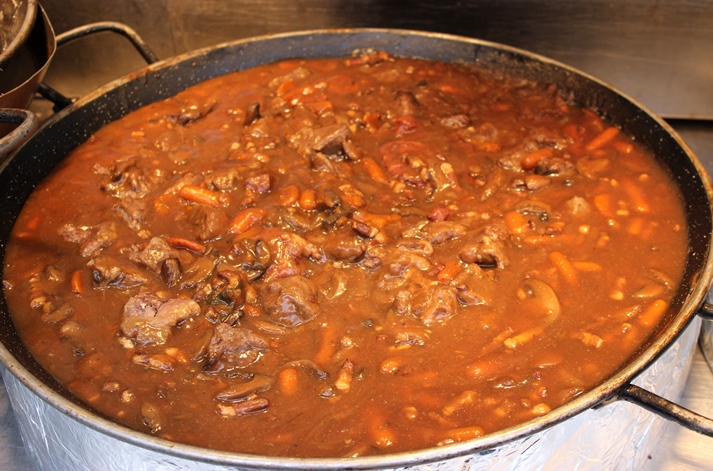 Either side of the market are my favourite institutions in Paris – the Palais de Tokyo and fashion museum the Palais Galliera.  The Palais de Tokyo was packed full (it was Saturday, after all), so we had just enough time to pop in to the bookshop before heading back to La Clef for tea time.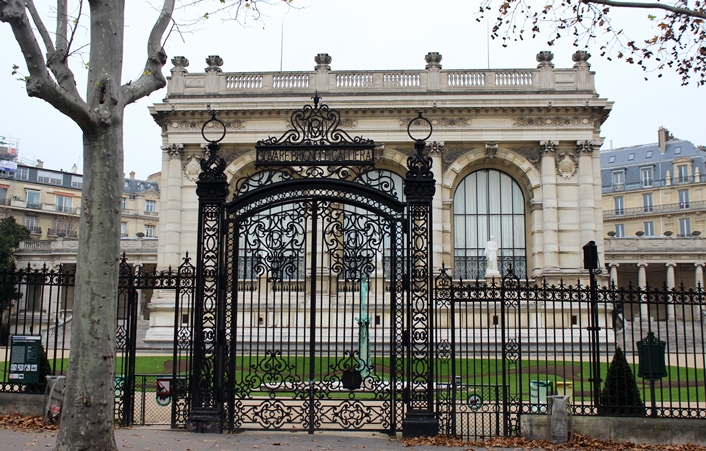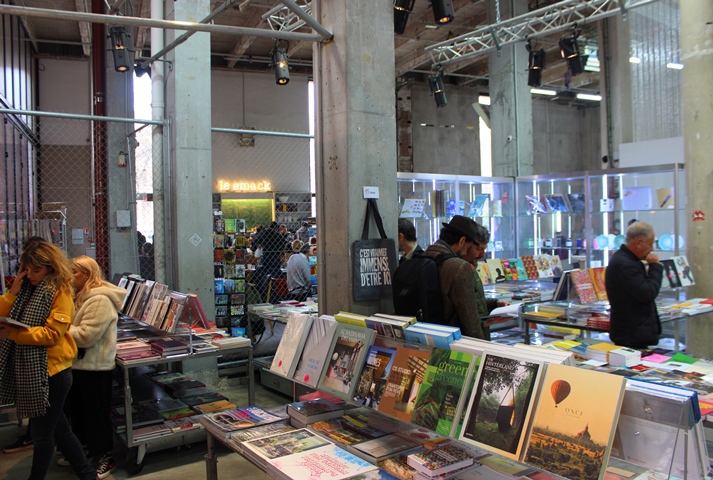 A perk of staying at La Clef Tour Eiffel is the amazing tea time, which is complimentary for all guests and is served from 3pm to 5pm in the lounge.  We expected a simple treat but the offering was seriously Marie-Antoinette level!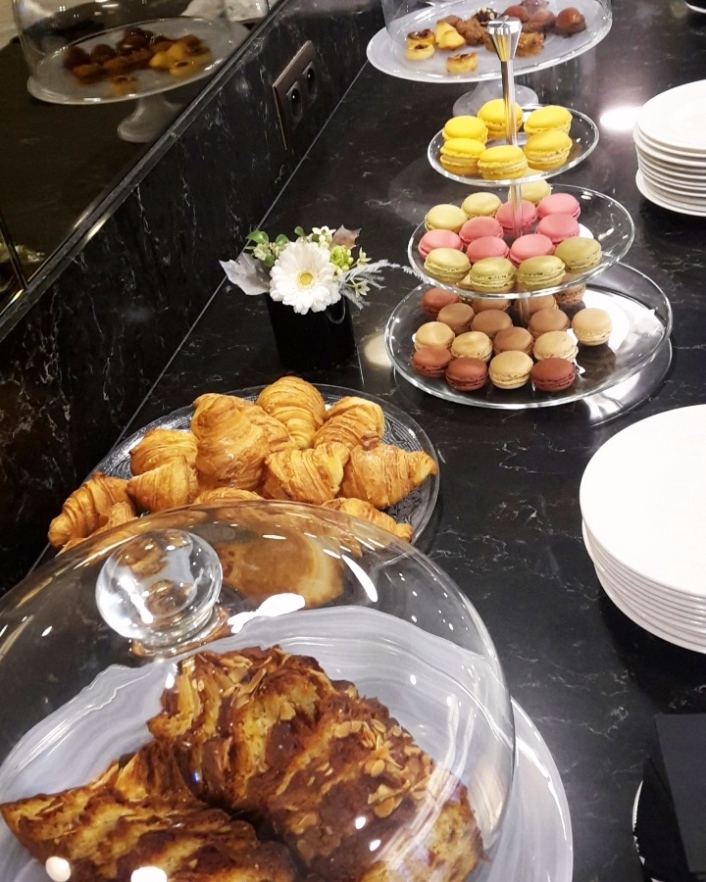 We grazed on dainty mini macarons, home-made candied fruit loaf cake, mini croissants and the most exquisite petits fours including financiers, eclairs, clafoutis and madeleines.  While hotel tea time is becoming a trend in Paris, this level of luxury is rare and really, it should be a dealbreaker when choosing where to stay.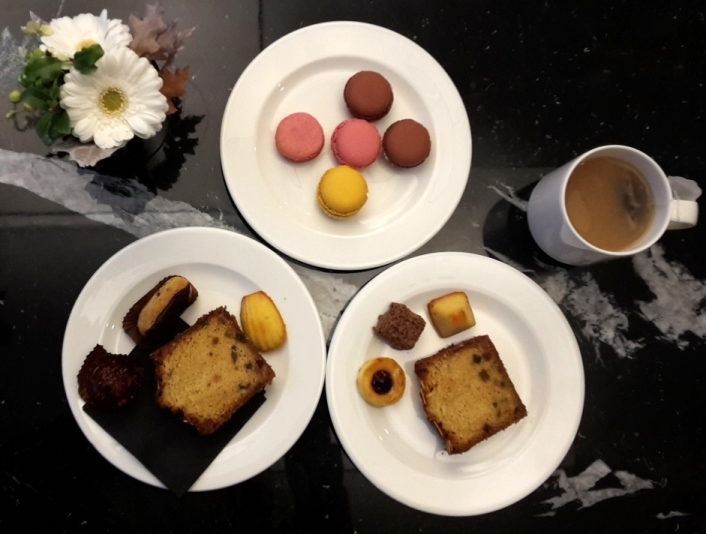 After warming up over afternoon tea, we headed back out to Les Villages de Noël.  This glorious Christmas market brings a touch of festive sparkle to the Champs-Élysées with wooden huts offering everything from hand-crafted products from regions of France to mulled wine and roasted chestnuts.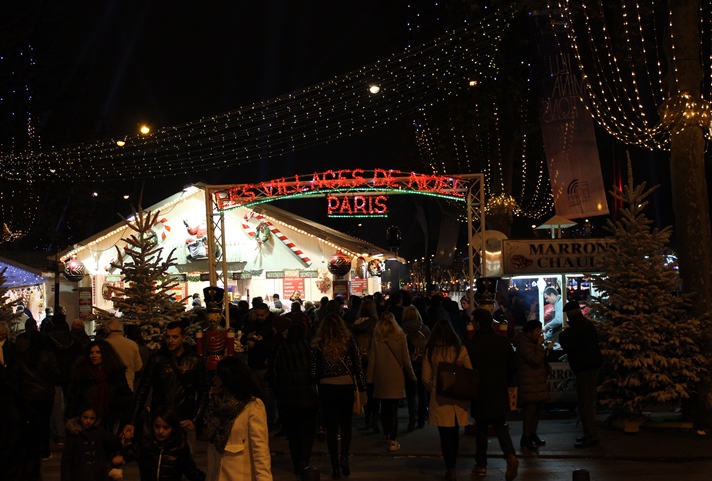 We couldn't resist picking up some authentic Bordelais canelés to munch on later back at our apartment – as if we hadn't consumed enough baked goods already that day!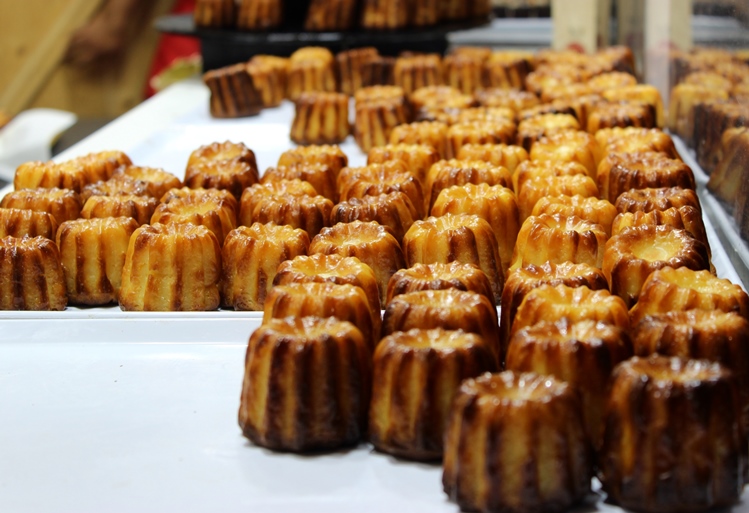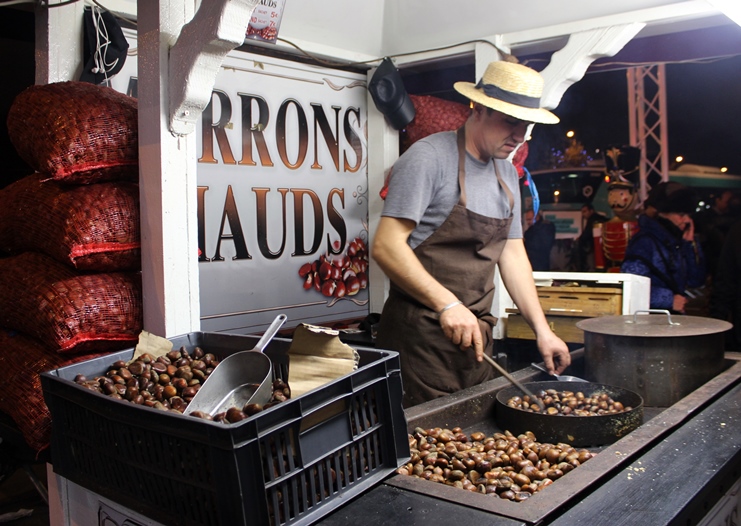 The grand Concorde square looked so Christmassy with the historic buildings and ferris wheel illuminated, and we rediscovered romantic Paris with a stroll along the Seine.  We usually spend time searching for hidden gems in the city's hip (and not always so pretty) neighbourhoods, but this time it was fun to remember what made us fall in love with Paris.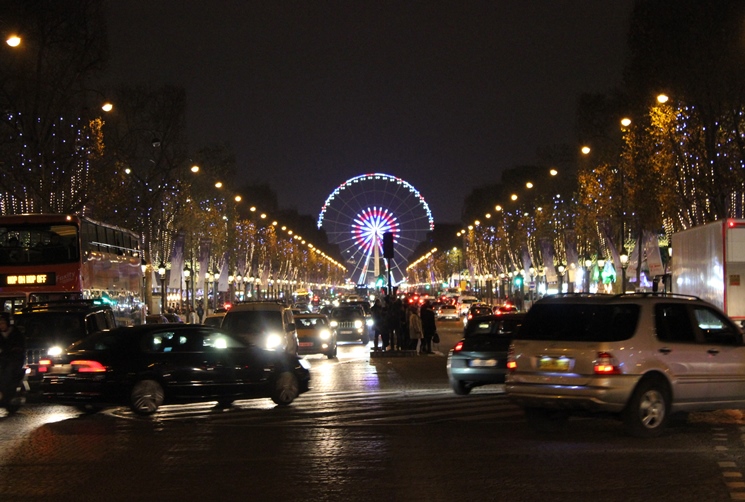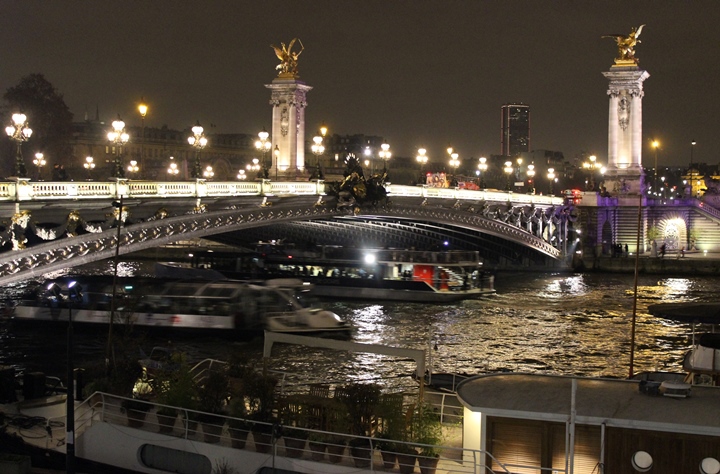 Of course, a classic day out in Paris should end with a traditional French supper of Steak Frites.  We went to Cafe Kléber, a typically Parisian brasserie with a nice family atmosphere and charming old school waiters, conveniently on the corner of our street.  The food was pretty good and really hit the spot when liberally doused with a yummy Béarnaise sauce – affordable prices for the area, too.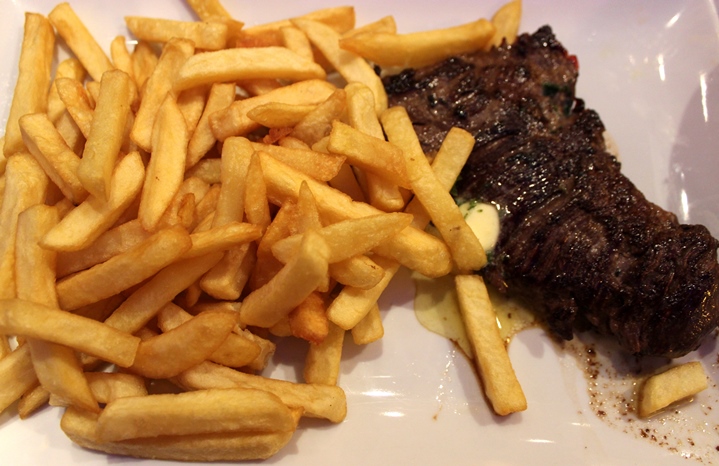 If you don't want to venture too far out for dinner, there are some good choices around Avenue Kléber – Monsieur Bleu at Palais de Tokyo, fun pizza restaurant Mokus, flashy hotspot Le Coq and Carette for its tempting cakes.  Or right on the doorstep, there's Hexagone, Chef Mathieu Pacaud's acclaimed and beautifully-designed gastronomic restaurant.
While La Clef is a serviced apartment concept rather than a hotel, guests can enjoy a prepared breakfast in the lounge.  The breakfast buffet is generous and very high quality with the usual hot items, fresh baguette, mini pastries, candied fruit muffins, cereal, luxury farm yoghurts, French cheeses, charcuterie and a choice of tiny jams and sauces.  Everything you need to fill up before setting out to explore the city.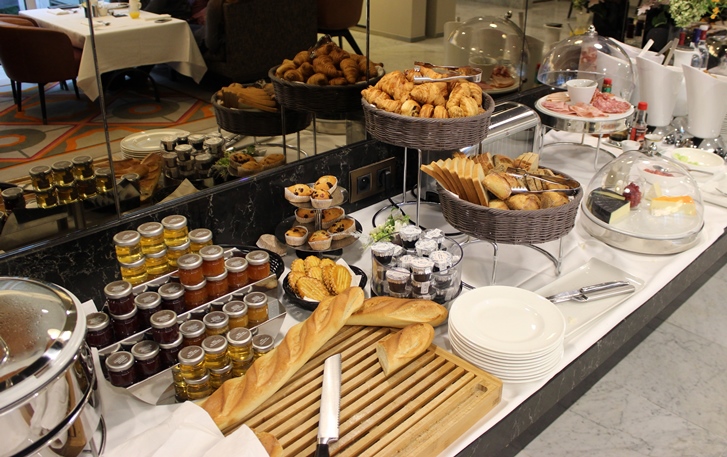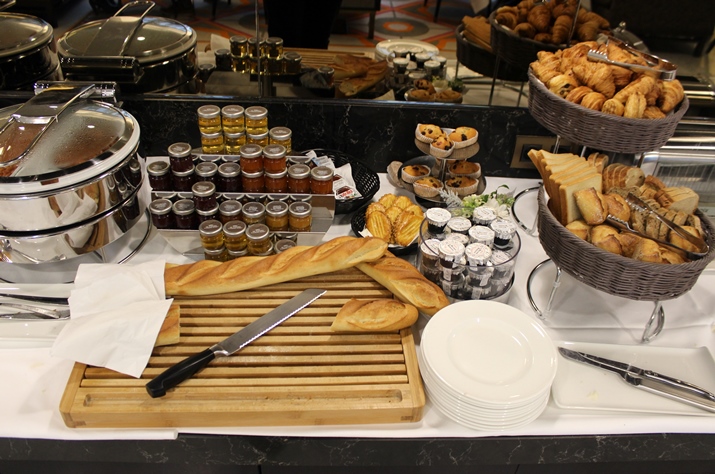 Our time at La Clef Tour Eiffel was truly indulgent and memorable and I'm convinced that it's one of the most comfortable ways to enjoy a short or extended stay in Paris.  From the dedicated staff to the relaxed atmosphere and stylish design, La Clef Tour Eiffel has it all!
For more information and booking, visit: www.the-ascott.com
Cherie City was a guest of La Clef Tour Eiffel
All photos by Cherie City