If there's one film you'll fall in love with this year, it's sure to be La La Land.  Oh, and it's a musical set in Los Angeles…still reading?
Whiplash director Damien Chazelle's modern musical feels fresh and relevant with two unbelievably talented leads, memorable songs and a dash of irony.  It simply bursts with sunshine and uplifting numbers, however like any great musical, there are a few bittersweet moments.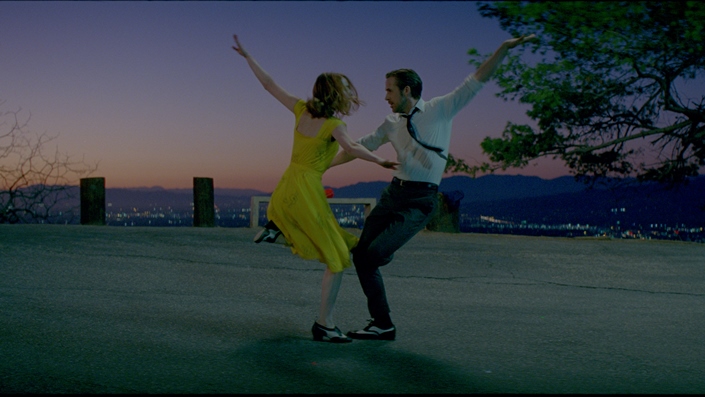 The film opens amid the greyness of Los Angeles rush hour traffic, but soon even such a dreary highway scene transforms into a Technicolor song and dance extravaganza.  Aspiring actress/barista Mia (Emma Stone) is stuck in her car in the queue and is rudely beeped to move forward by impatient jazz pianist Sebastian (Ryan Gosling) – not exactly love at first sight.
They later spot each other at a Hollywood event – Mia and her housemates are there to network and meet screenwriters who might give them their big break while Sebastian plays in a cheesy 80s bands to make ends meet.  Romance isn't on the cards – in fact they seem to find each other stubborn and irritating – that is, until they share a song and dance at an LA viewpoint and start to warm to each other.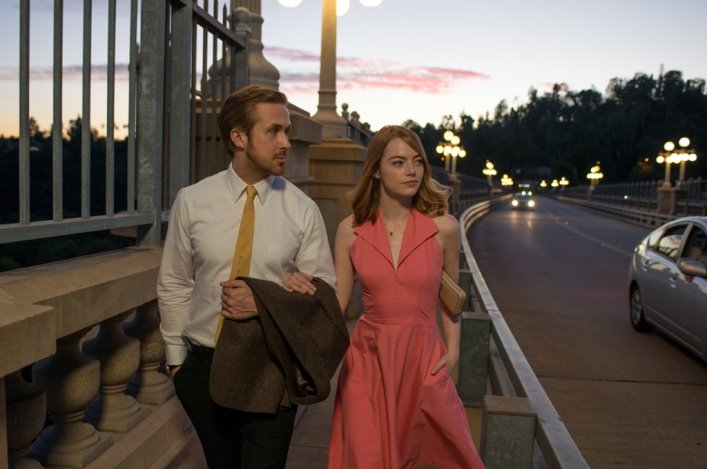 Sebastian comes to see Mia on her break at the coffee shop and he takes her to the cinema as research for one of her acting parts.  A budding relationship begins and they support each other to realise their dreams – hers is to become an actress while he want to open his own jazz club.
One night when Sebastian is out performing, an old friend called Keith (John Legend) offers him a job playing keyboard on tour with his band.  Their new style of popular jazz fails to excite purist Sebastian, but he accepts just to hold down a steady, well-paid job and get closer to his dream of opening the club.
Meanwhile, Mia throws herself into staging her own ill-fated 'one woman' play.  With Sebastian's long absences on the road and their glaringly unequal levels of success, their relationship hits the rocks.  Missing the opening night of Mia's play for a band photo shoot is the final nail in the coffin and she flees LA, abandoning any hope of an acting career.
However, when a casting agent calls for Mia after being one of the few people to see her play, Sebastian drives the long distance to Mia's parents' house to persuade her to take one last shot and go to the audition.  Flash forward a few years later and life is rosy for both of them, having fulfilled their dreams, albeit separately.  A final chance meeting, as Mia stumbles upon his jazz club Seb's, reminds them of how entwined their lives were and how they owe part of their successes to each other.  It's a poignant moment, seeing how far they've come, but also how things could have been if they'd stayed together.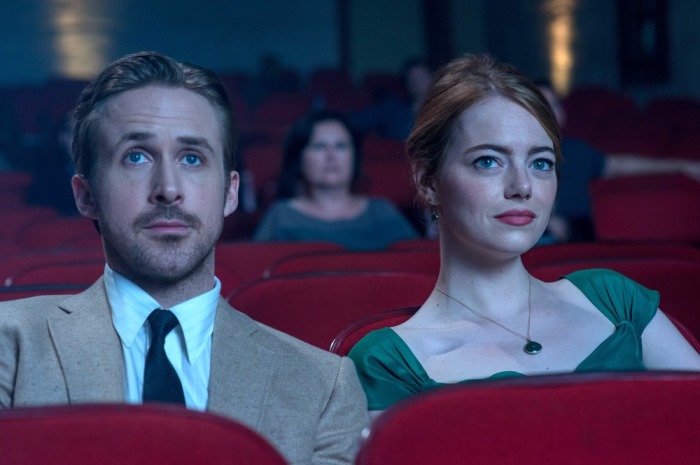 La La Land is a real feel-good movie with stunning cinematography and stellar performances from both stars.  It's a love letter to Los Angeles and showbiz, and while it lacks depth in places, you can't help feeling charmed and a little bit giddy (aka the Gosling effect).
La La Land is showing on Sunday 16th October at Curzon Mayfair Cinema as part of BFI London Film Festival 2016.