Today, I spent an afternoon learning how to cook Japanese rice at the Speciality & Fine Food Fair 2016 in Olympia, London.  It's the first time I've been to this gourmet trade fair and I was wowed by the range of delectable food products from around the world.  It's definitely the place for foodies to come and try some international bites and discover new cooking techniques from top chefs.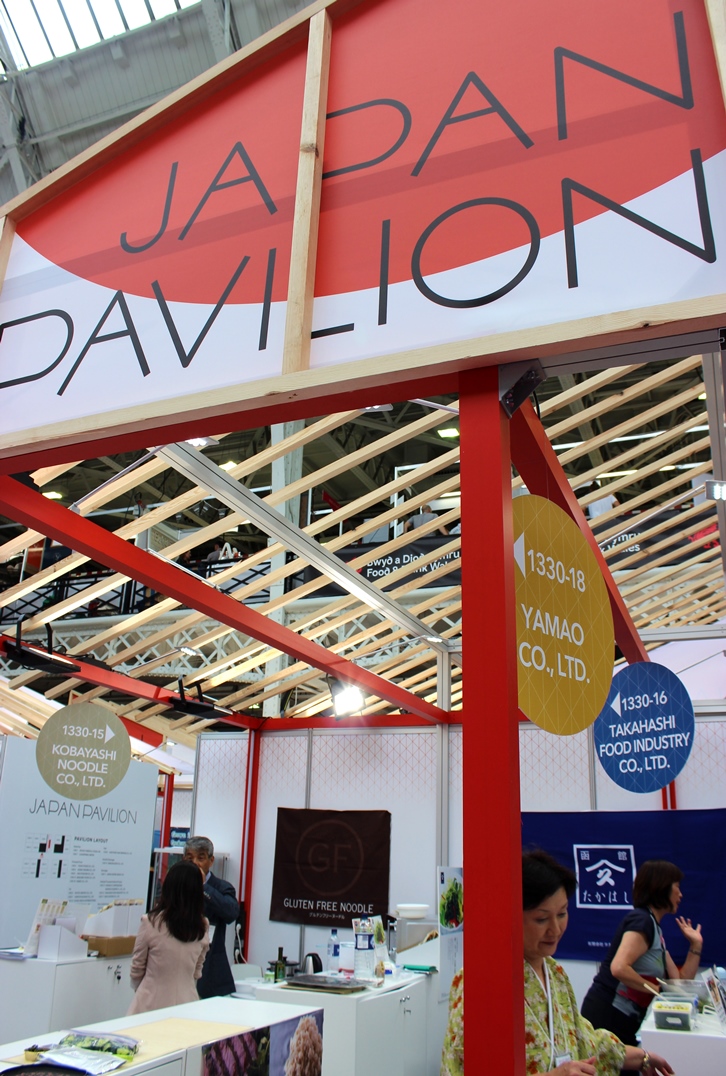 Throughout the fair, the Japan Rice and Rice Industry Export Promotion Association (JRE) is hosting a daily programme of interesting talks and presentations to highlight the benefits of Japanese rice.  During my visit, I was particularly excited to watch a live demonstration from Hideki Hiwatashi, Executive Chef at Hakkasan Group's Sake no Hana – I've had some great meals there and was keen to learn from the very best.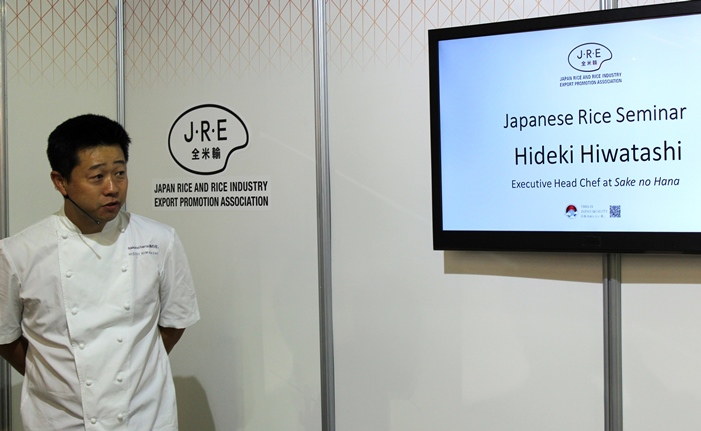 The first lesson was how to make perfect Japanese rice at home.  Rice is a staple of Persian food too, so I've had plenty of practice making pilau rice, but Japanese rice is quite different in texture and taste.  I've experimented with making Japanese rice at home before (usually accompanied by a yummy chicken katsu curry) and it's not too difficult, but you need to follow the rules carefully and be patient – treat it like a ritual.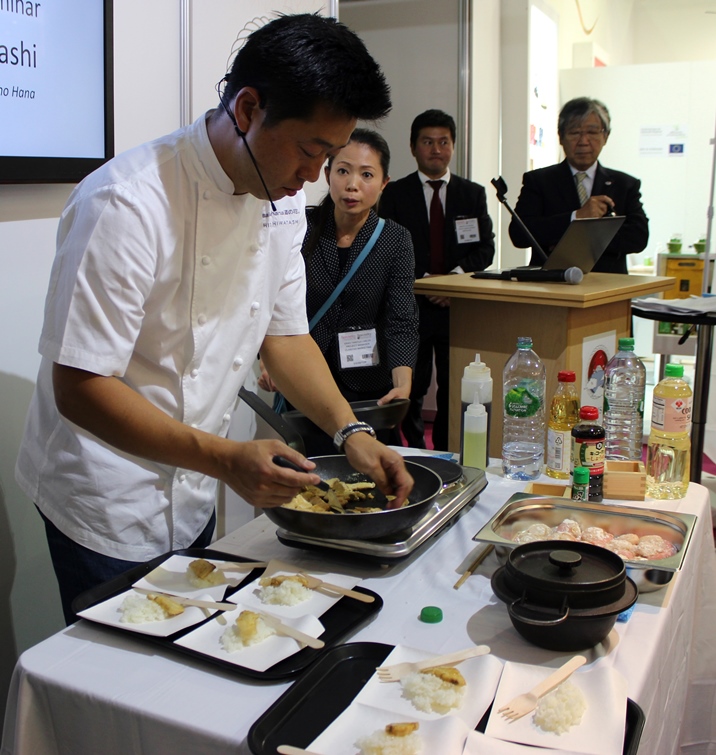 Japanese rice has a high level of starch and should be sweet and sticky yet also light and fluffy.  Executive Chef Hideki Hiwatashi achieves this by rinsing, washing, soaking, cooking and steaming the rice.  I was surprised to learn that he first rinses the rice in soft water – mineral water, in fact – as London's hard water doesn't suit the rice so well.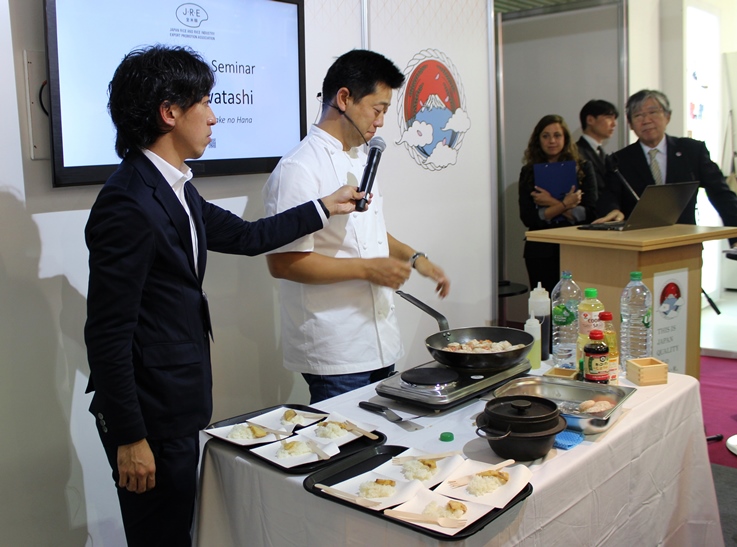 To prepare the rice, pour water in the rice, mix it and drain it two times.  Then wash it for 10 seconds three times and leave to soak for 30 minutes (the rice should absorb most of the water).  Drain and add to a heavy pot with a lid and add equal parts of water.  Boil the rice on a high heat, then turn down the heat to low for 10 minutes and finally turn the heat off and steam it.  The rice will then be light, springy and ready to serve.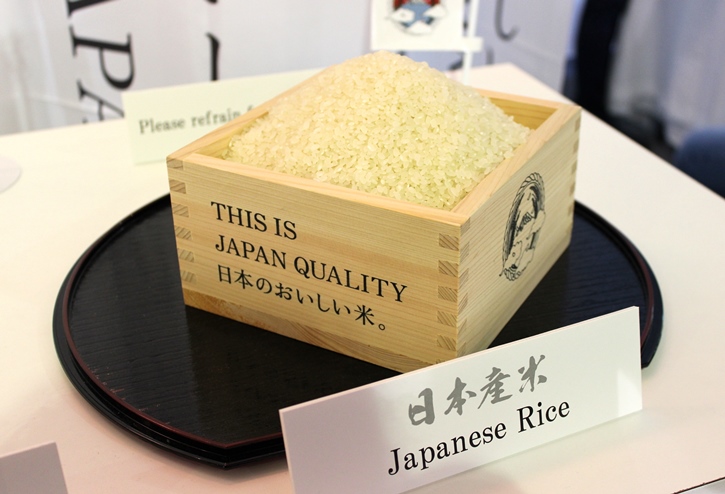 Of course, you need something tasty to go with that exemplary rice and what better than Teriyaki seafood?  I've always assumed that Teriyaki sauce would be hard to make, but it only takes three store-cupboard ingredients.  Simply blend one part soya sauce, one part cooking Sake and two parts mirin.
You can use most kinds of meat or fish for Teriyaki, but Chef Hideki Hiwatashi demonstrated with eel tail and fresh scallop.  Lightly coat each scallop, including the coral, and small pieces of eel in flour and pan-fry in a very hot pan until throughly cooked.  Then pour in the Teriyaki sauce and sautée until the fish and seafood are covered in the sticky, rich glaze and lightly caramelised.  Serve with freshly-made Japanese rice and drizzle over some remaining Teriyaki sauce.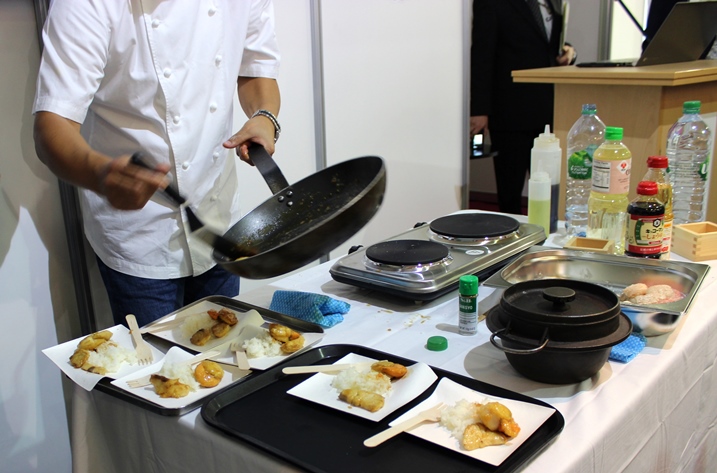 We had a chance to try the dish and it was absolutely delicious – the fish and seafood were ever so tender, the rice was sweet and satisfying and the sauce was full of flavour.  Chef Hideki Hiwatashi told us that this is his favourite dish to cook at home, accompanied by some miso soup and Japanese pickles, as it's comforting and healthy.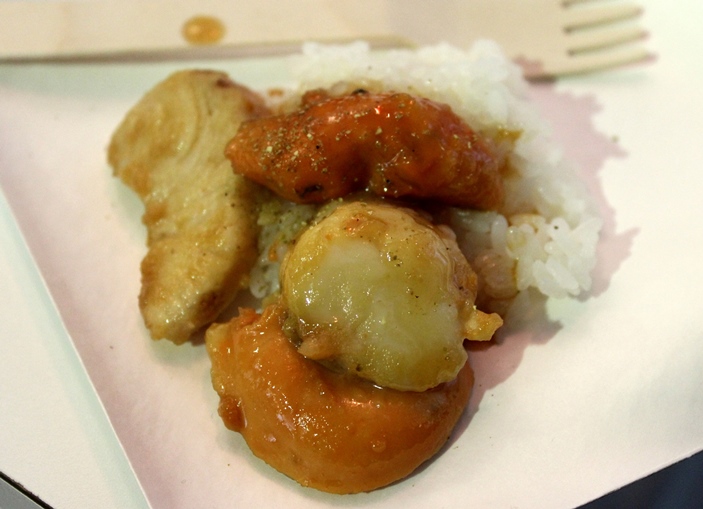 Following the demonstration, I browsed the stalls in the Japanese Pavilion and tasted authentic products made in Japan such as premium Sake, ceremonial grade matcha green tea, sencha, yuzu sauce, miso and umami seasoning.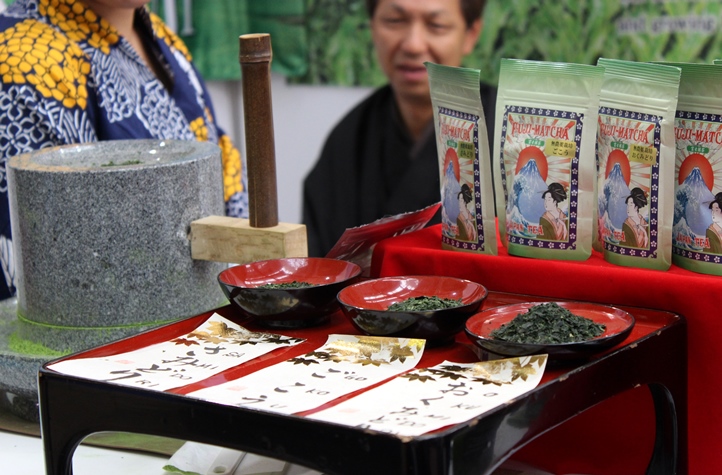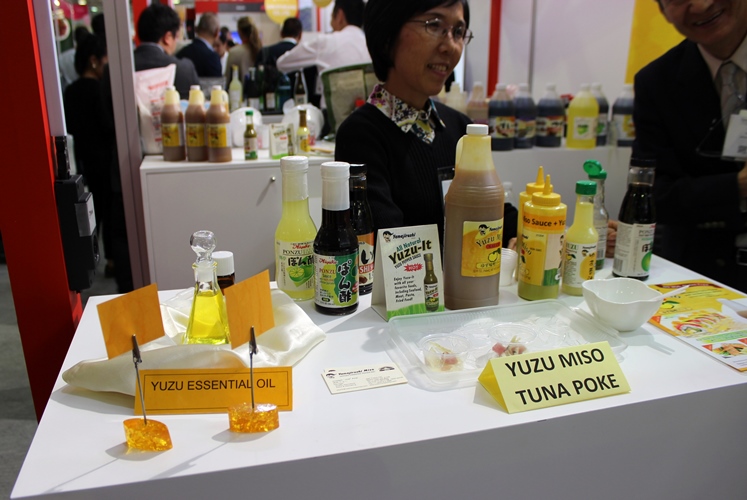 One of my favourite discoveries was the adorable, exotic Japanese baby peach.  'Thinned out' green peaches were previously thrown away in favour of white peaches, but due to the Japanese tradition of not being wasteful, they now they are now served as speciality fruit.  They're so luscious and sweet and can be enjoyed on their own or in a dessert or even an Asian-inspired cocktail.  I can't help seeing a trend coming and predict they'll soon become the new kumquats!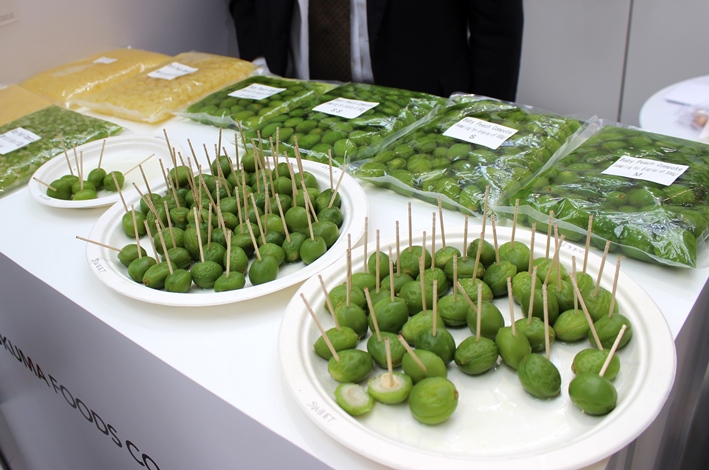 Executive Chef Hideki Hiwatashi's helpful tips have definitely inspired me to create some delicious Japanese rice dishes at home.  The Sake no Hana gold standard may take time and skill to achieve, but now we have the Chef's secrets…
Speciality Food Fair is open to trade guests until 6th September at Kensington Olympia.  Be sure to visit the Japanese Pavilion and learn how to make perfect Japanese rice, courtesy of the Japan Rice and Rice Industry Export Promotion Association (JRE).
Sponsored post