My love of matcha is well-documented and I can't help raving about a place when it does matcha really well. Add to that hot new Hawaiian poké food trend and it's a match made in heaven (please forgive the terrible pun).
Tombo Poké & Matcha Bar in Soho opened in June and it's already a popular and lively spot.  The two-floor cafe is bright and uplifting with super-friendly staff and decent air-con – perfect for a relaxing refuel in the heart of the city.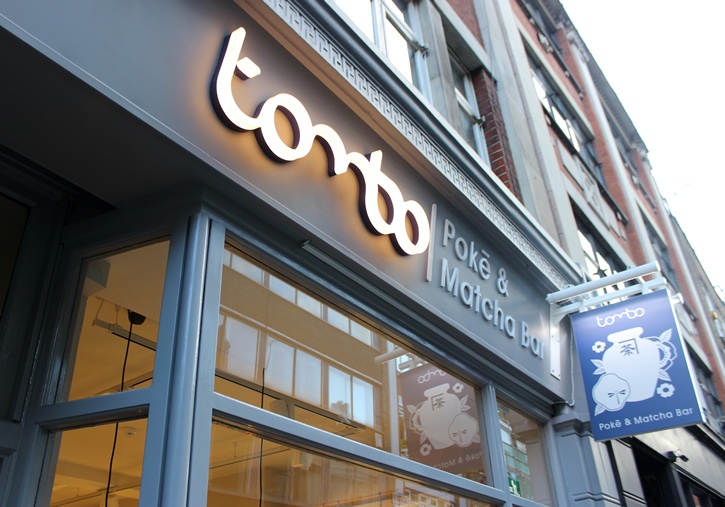 Tombo's original cafe and matcha bar in South Kensington has a larger offering of sushi, Japanese tapas, donburi and bento boxes, but the Soho branch's streamlined concept is more unique and works well in the area.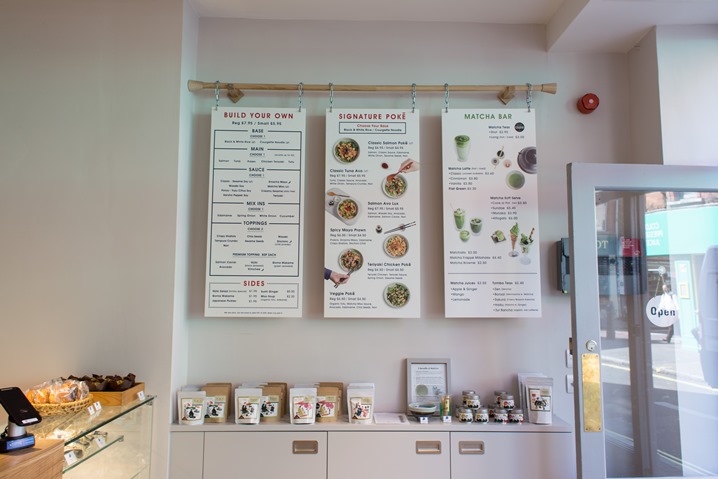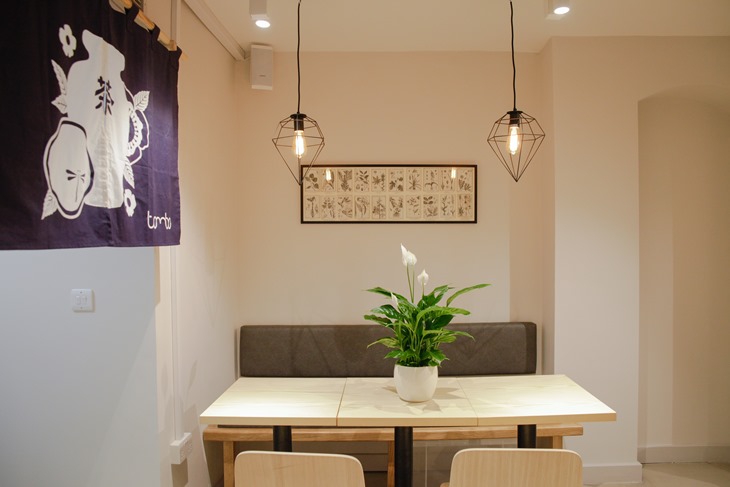 The menu is simple with just six signature poké – deconstructed sushi bowls – however you can also build your own to suit your taste.  For all bowls, there's also a choice for a base of black and white rice, courgette noodles or a mix of both.
We both started with a large glass of Matcha lemonade (£3.50), which was potent, zesty, slightly aromatic and very refreshing.  Matcha is my rocket fuel, as I love the calm and focused buzz that it gives, as well as its excellent health benefits.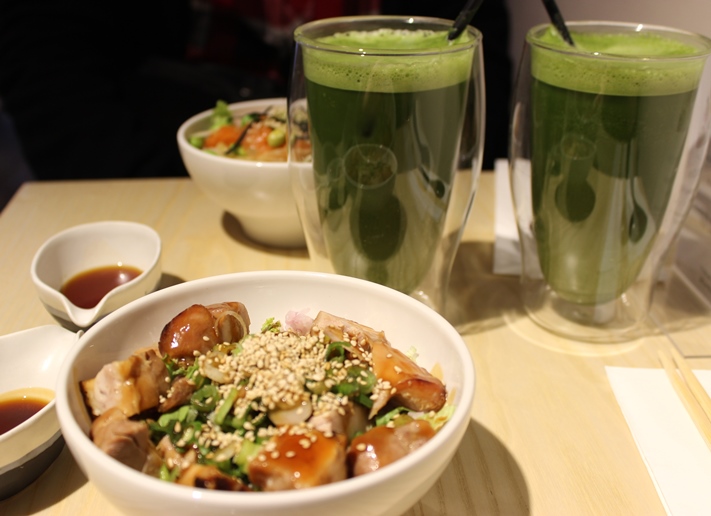 The regular sized poké looked absolutely enormous, so we opted for the small size with black and white rice, to leave room for dessert.  I chose the Teriyaki chicken Poké (£4.50) – Teriyaki chicken, teriyaki sauce, spring onion, sesame seeds.
The generous amount of succulent grilled chicken thigh was served atop exemplary sushi rice (the ideal balance of sticky yet firm with subtle seasoning) and finished with thinly-sliced spring onion, just the right amount of teriyaki sauce and a sprinkling of white sesame seeds.  It was also served with a little extra teriyaki sauce on the side for a bolder flavour.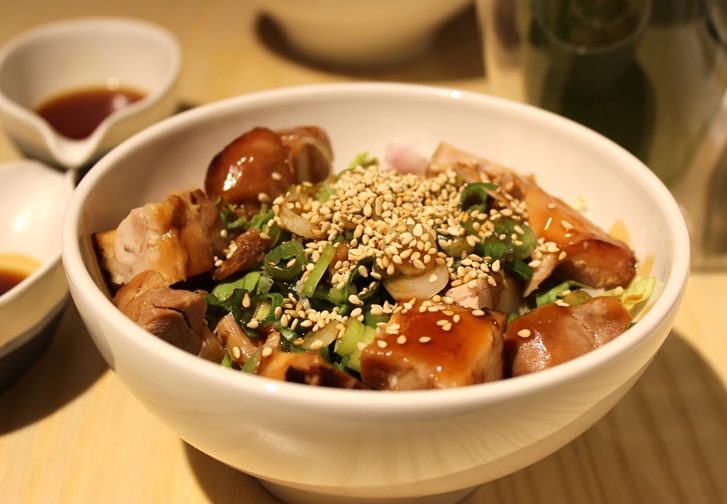 Steven tried the Classic salmon poké (£4.95) – Salmon, classic sauce, edamame, white onion, sesame seeds, nori.  The chilled raw salmon had a silky texture and simply melted in the mouth.  It was coated in a very light sesame oil sauce and went perfectly with the accompanying fresh edamame, onion, sesame seeds and nori.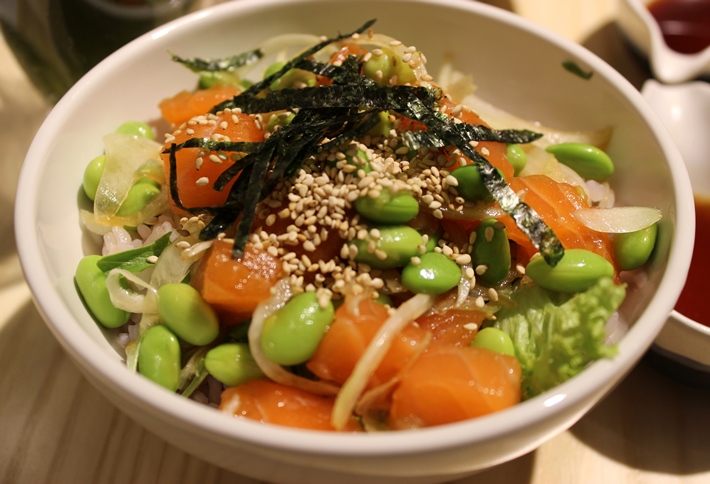 It was difficult to choose between the tempting desserts, but obviously they both just had to be with matcha. The matcha soft serve caught by eye but I ended up going for the more elaborate Monaka (£3.90).
Velvety matcha soft serve was sandwiched in a crisp irridescent wafer shell and finished with a dollop of adzuki bean paste, bite-size matcha brownies, yuzu zest and a dusting of matcha powder.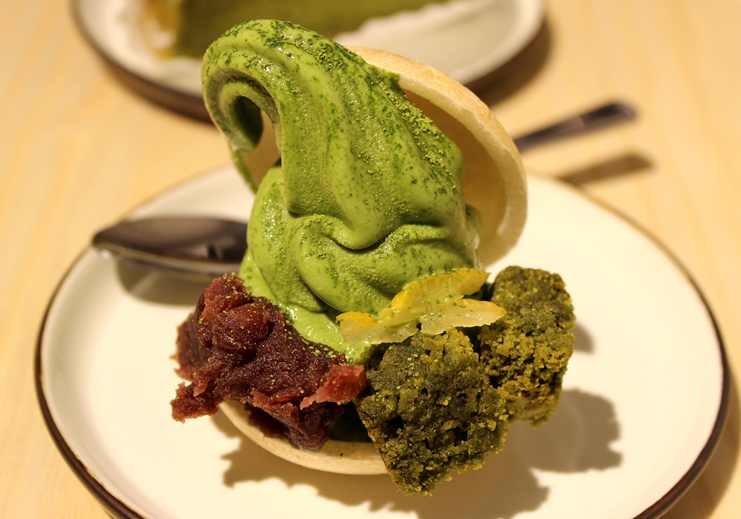 Matcha Gateau had a lovely vanilla matcha flavour and was both light and moist – like a cross between chiffon cake and a fondant, if that's even possible.  Other delectable desserts include Matcha tart, Matcha sundae, Matcha dorayaki, Matcha brownie, Matcha white chocolate and Sakura mochi.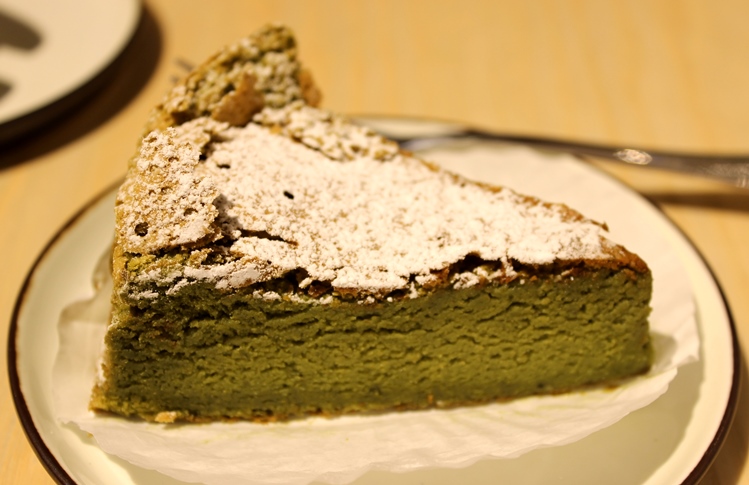 For a healthy, nourishing meal served with a green tea buzz, head to Tombo.  I can't wait to work my way through the menu and fuel my matcha addiction.
Photos by Chérie City (interiors by Tombo)
Chérie City was a guest of Tombo