Going out for brunch is my weapon for combating weekend laziness and with the shock of the Brexit referendum result, it would've been quite easy to sit at home sulking/panicking/swearing *delete as appropriate*.  Instead, we sought solace at Bellanger, knowing the soothing powers of an elegant European grand cafe and feeling well looked after.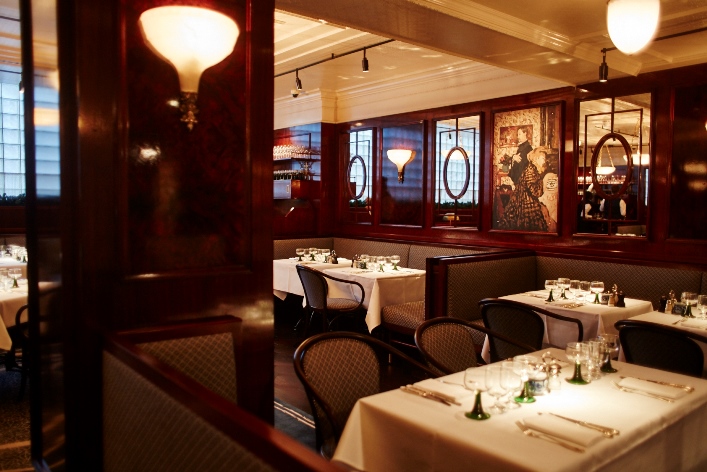 The latest all-day French brasserie by Corbin & King (the dynamic duo behind The Wolseley, The Delaunay, Colbert, Brasserie Zédel and more) occupies a prime spot on Islington Green and its menu is a harmonious mix of typical dishes from Alsace and Mitteleuropa, plus brunch classics.  It's full of old world charm and feels civilised without being too starry or stuffy – in fact, it's a bit cooler than I'd expected.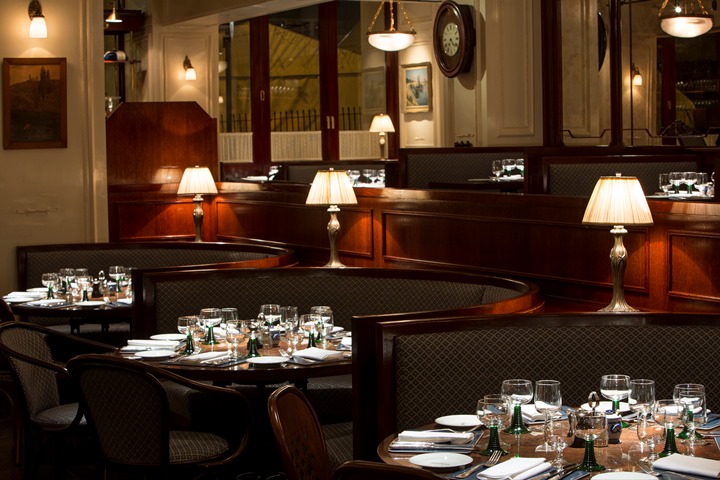 We booked a table just a few days before and were shown to a lovely corner table at the front of the restaurant where the windows opened to the Continental-style terrace.  The atmosphere was relaxed, with the faint hum of French chanson in the background, and the service was at an appropriate pace for a chilled-out Saturday midday.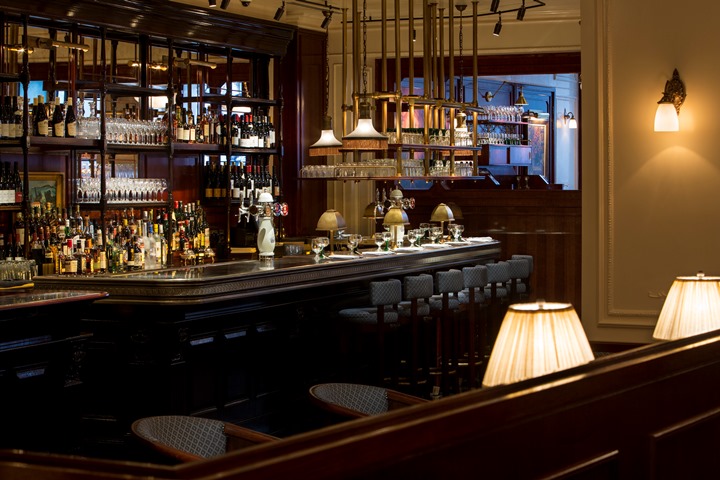 I'm usually in the mood for sweet things at brunch, so I went for Waffles with caramelised banana, chocolate and crème fraîche (£6.50).  When they arrived at the table, my eyes lit up and I couldn't help feeling like a kid again.  The waffles were freshly-made with a crispy edge and fluffy centre with properly caramelised, soft banana, a sticky and rich chocolate sauce and a drizzle of smooth crème fraîche.
Given the very reasonable price, I'd imagined the waffles to be much smaller and more like a snack, but they were quite an event – just heavenly!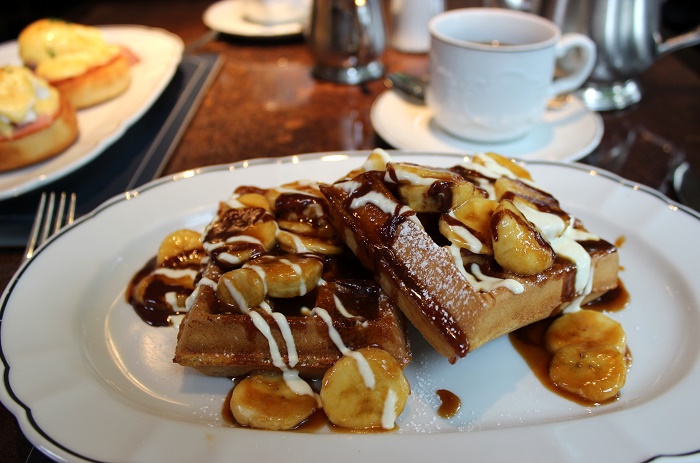 Steven went for the large Eggs Benedict (£13), as we saw them coming out of the kitchen looking very tempting.  They were definitely some of the best Eggs Benedict I've tasted in London.  The eggs were poached to perfection with a slight tang of vinegar and covered with flavoursome Hollandaise, fresh chives and a tiny dusting of mild curry powder.  The ham was very subtle and the toasted English muffin was springy and fresh – overall a very satisfying brunch dish.
We washed them down with some lovely full-bodied English breakfast tea served in a large pot with refined monogrammed china.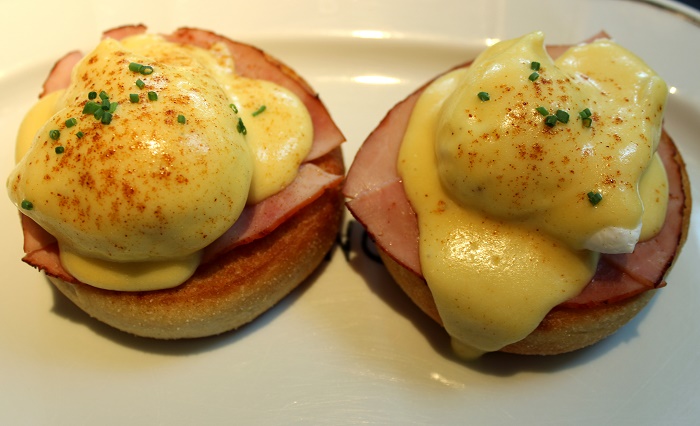 Bellanger is a great spot for brunch in Islington, whether you're up for a hearty cream, cheese and meat extravaganza à la Alsace or something a bit lighter.  I now can't wait to go back and indulge in a Croque Madame, Schnitzel, Tarte flambée or maybe a comforting pot of Coq au Riesling or Carbonade. See you there!
For more information and booking, visit: www.bellanger.co.uk
Food images by Chérie City and interiors by Nick Ingram and David Loftus for Bellanger