Things have been a bit quiet on the blog front recently, but there's a good reason why – we got married!  We spent almost two magical weeks in New York and managed to squeeze in our wedding, honeymoon and my birthday – well, they say good things come in threes!
Steven and I got engaged in the Tuileries Garden in Paris last November and have since been planning our dream trip to New York, the highlight being our intimate wedding ceremony in Central Park.  As it was a small wedding, a dedicated planner wasn't necessary and we handled every last detail ourselves (mostly online from the UK).  But more on planning a destination wedding later…oh, the planning!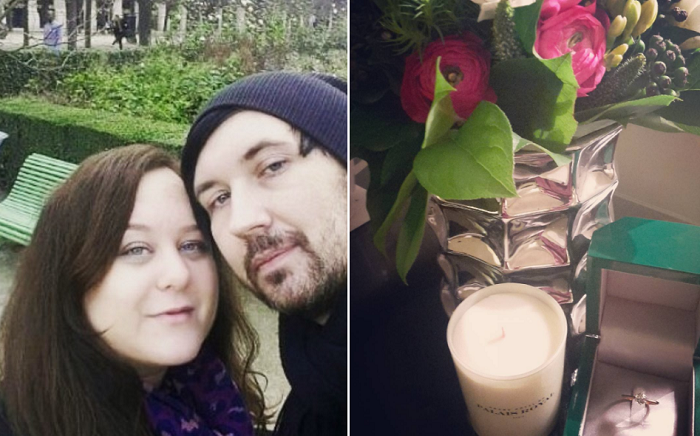 Like I said, our wedding was super-tiny with just us and the 'rents in attendance, so everything was easy to co-ordinate once we all arrived (we travelled a few days ahead to get our marriage licence at City Hall in Tribeca).  Our HQ for the wedding part of the trip was the WestHouse Hotel New York,  a five star residence just a few block south of Central Park and Columbus Circle.  We all LOVED this hotel and quickly felt at home.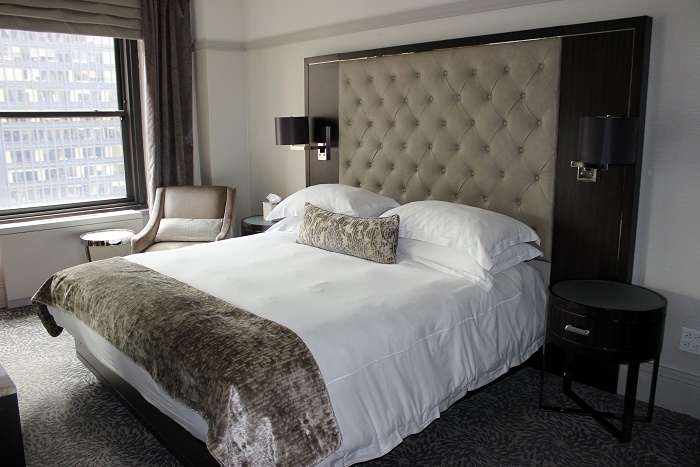 The day before the wedding, I went with my mum to the Flower District on West 28th St to pick some flowers.  The choice of blooms is quite overwhelming, but we eventually decided on the most beautiful pink peonies for my bouquet and lily of the valley for the guest buttonholes.
Thankfully my mum is a crafts goddess and had packed all kinds of floristry accessories in her suitcase to make the bouquet look perfect.  She also made my wedding dress, just as my grandmother made hers.  It's a tradition that I really wanted to keep and we both quite enjoyed the process, from designing and sourcing fabrics to the final tweaks.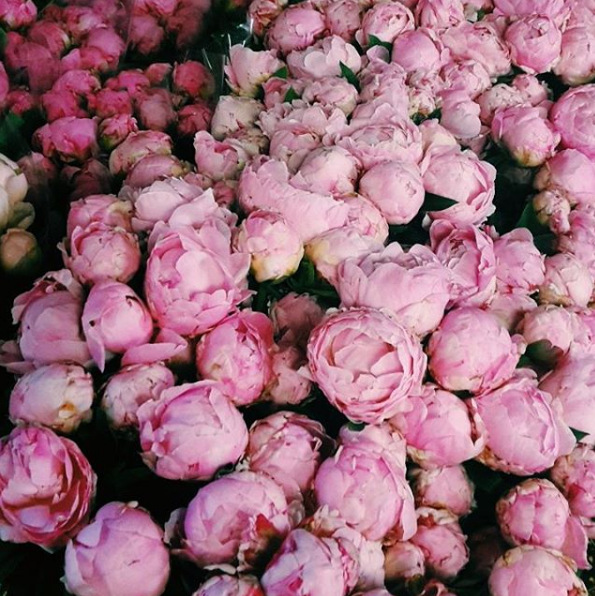 We then all regrouped for a walk around Greenwich Village and a picnic in my favourite Washington Square Park with deli bites from Dean & Deluca.  Cakes for the reception were from the new spring collection at Ladurée Soho and I couldn't resist adding a selection of macarons.
While everyone chilled out in their rooms, my evening was spent sweeping Henri Bendel for last-minute accessories and finally relaxing with an excellent mani-pedi at New York Nails, just a few steps away from the hotel.
On the morning of our wedding, we enjoyed a light breakfast on the terrace at The WestHouse and my mum and I hopped in a cab to Blo Chelsea for a blow-dry and up-do.  My stylist did a great job making my hair look all soft, romantic and not overly polished, finished with twinkling star and moon clips by Anthropologie to match the beaded silk of my dress.  There was some kind of sorcery in those pins – they barely moved all day!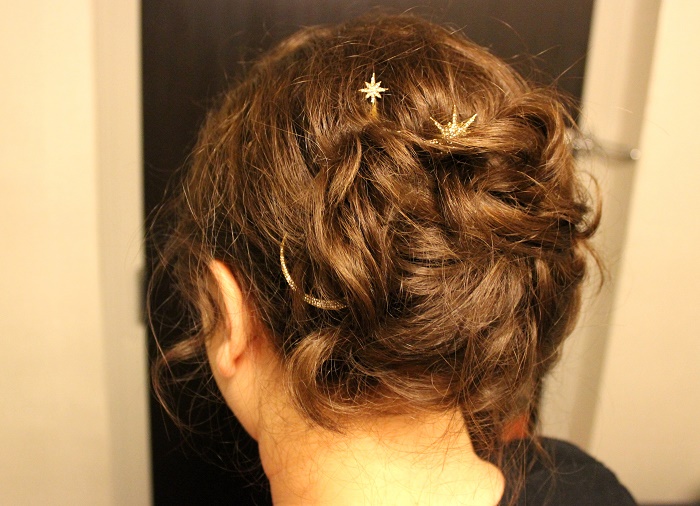 I did my own make-up with a complete Dior kit, using techniques and tips that I'd learned in my Dior make-up lesson a few weeks before.  After adding the finishing touches to my bridal look and having a mini pep talk with my mum, I met my groom in the lobby and off we all went in a cab to Central park.
Our wedding venue was Wagner Cove, a charming and peaceful spot with a rustic pavilion overlooking the lake.  The weather was absolutely spot on with blue skies and shimmering sun and the only noises were passing rowing boats, birds chirping and turtles jumping off the rocks.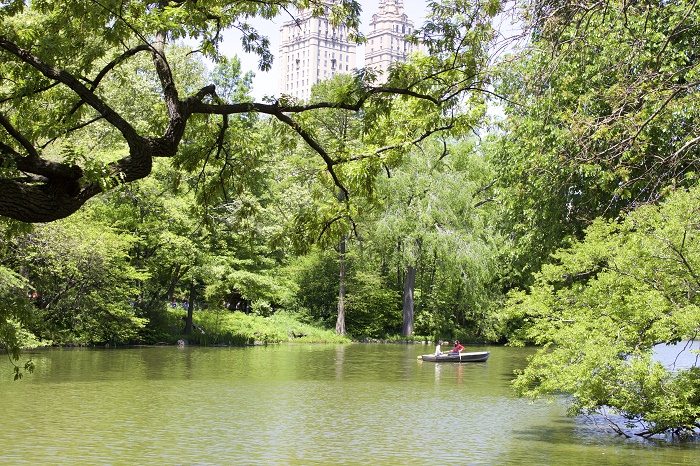 Of course, Central Park is a public space and so many people stopped to say congratulations, hear our story and take photos with us.  It turned our small wedding into something much bigger and I have New Yorkers and the city's friendly visitors to thank for that.
The wedding ceremony was simple and beautiful.  Our officiant Sarah Smart put together some heartfelt and poignant vows and conducted it all without too much fuss.  It was all captured by our wedding photographer Emilia Randler, who gave us helpful direction and made us feel comfortable throughout.  For a blogger, I'm ridiculously camera-shy but with Emilia's guidance, I managed to pose my way through Central Park's most picturesque landmarks for a good two hours.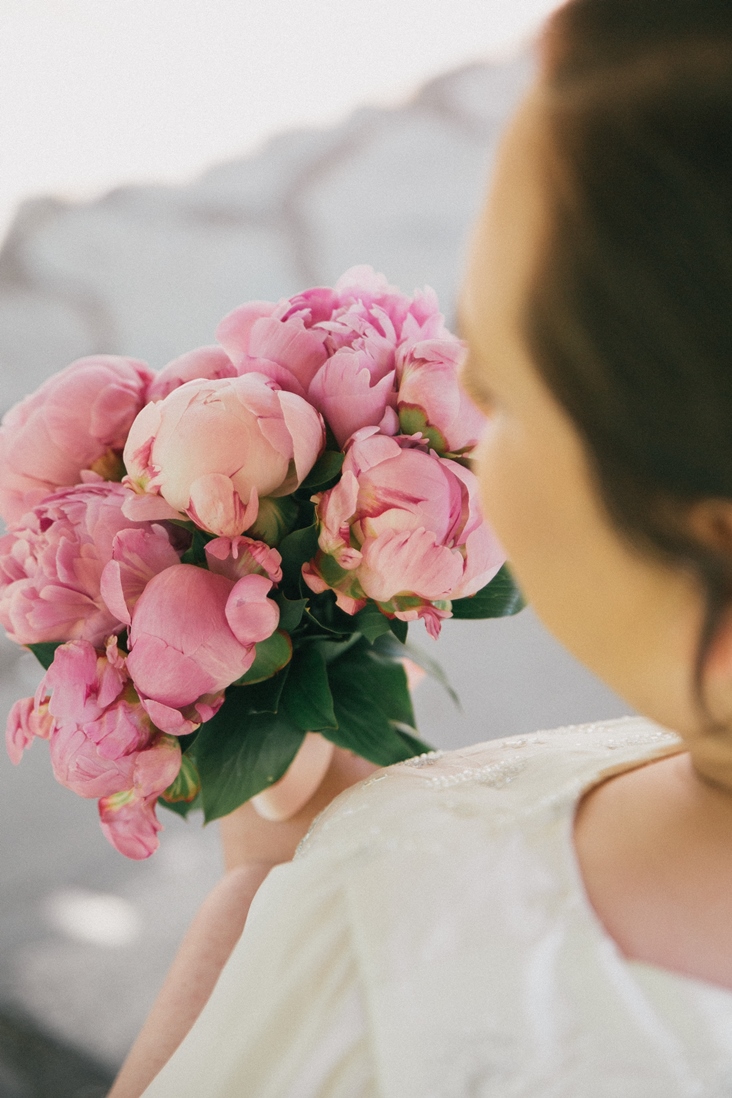 We took advantage of the quiet terrace at the WestHouse for our mini reception and finally got to taste those divine Ladurée cakes and macarons.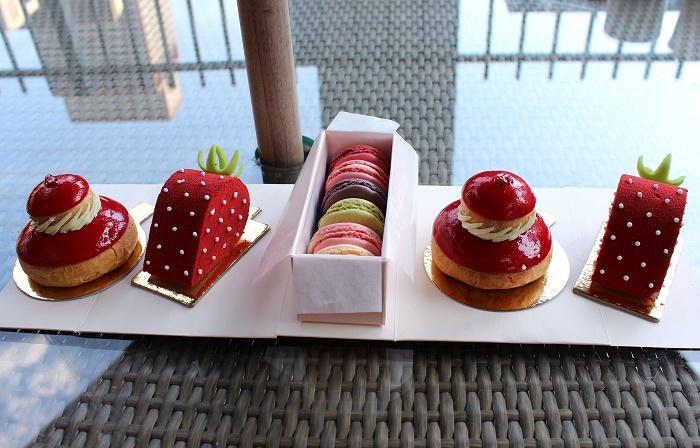 Then it was back in a cab to Tribeca for dinner at Andrew Carmellini's latest restaurant Little Park.  Would you believe me if I told you that it took over six months of nightly online research to find the restaurant that would fit my exact criteria?  There's an overwhelming number of fantastic restaurants in New York and I changed my mind a few times along the way, but Little Park ticked all of the boxes and didn't disappoint.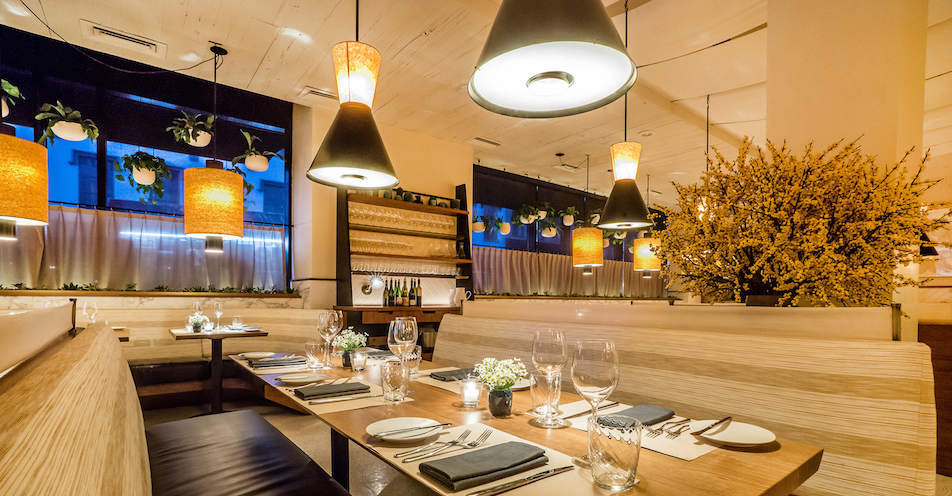 The menu was modern American with a focus on locally-sourced ingredients and beautiful presentation.  We enjoyed dishes such as Sullivan county chicken with morel, fava bean and garlic, Long island duck with rhubarb, broccoli rabe and confit leg and Rainbow trout with fingerling potato, celery and dill.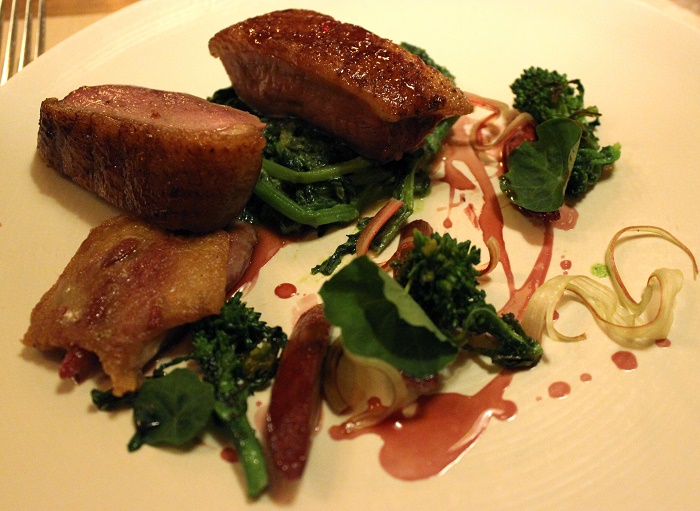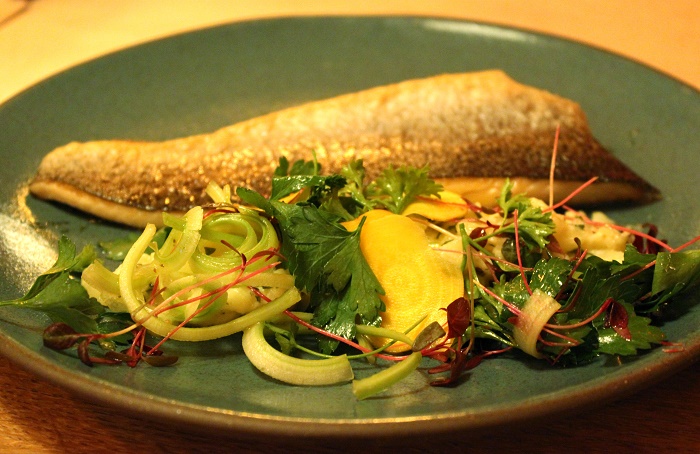 Desserts were Frozen Meyer lemon fluff with orange sorbet and sour candied ginger, Honey chamomile panna cotta with strawberry, lemon and amaro and our overall favourite – Cinnamon toast ice cream with brioche crumb.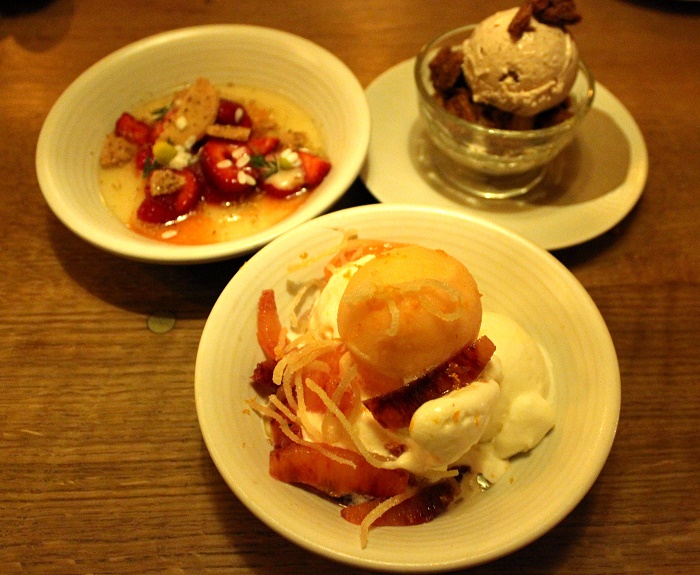 We ended this magical day on the terrace at the WestHouse marvelling at the Manhattan skyline and sharing our favourite moments of the wedding.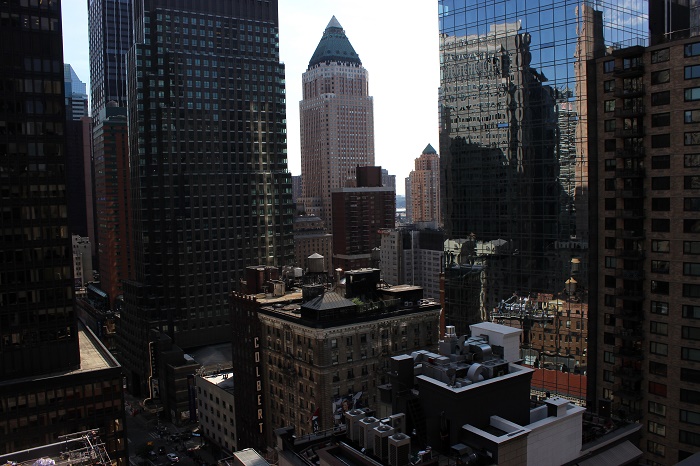 After the wedding was over, we could let loose a little (ie. make up for lost time with the hotel's daily afternoon tea) and explore New York without a schedule.  Then it was on to Montauk in the Hamptons for our honeymoon, before spending my birthday back in New York, staying in the beautiful Modern Art Suite at hotel Warwick New York.
Our New York wedding was an absolute dream and looking back, I wouldn't have it any other way.  If you're tempted by a New York destination wedding or elopement, I'll be posting about how to plan it, with a few helpful tips that we learned along the way.
Photos by Chérie City (wedding photos by Emilia Randler and restaurant interior by Little Park)