Sure there are plenty of places in Hackney to indulge your artisan coffee and avocado toast craving, but how many can boast a sprawling, magical indoor garden?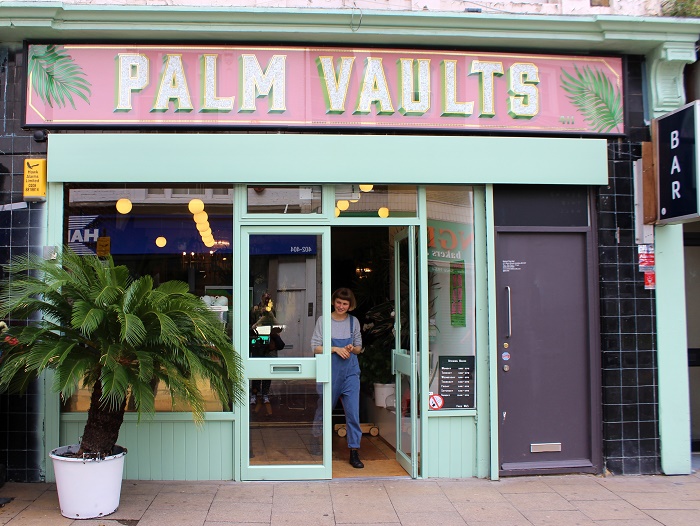 House plant heaven can be found at independent cafe and coffee shop Palm Vaults, a curious new addition to the top of Mare Street.  The vibe is Miami meets Biba (and a dash of Ms Haversham) with dusky pink velvet seats, pink marble tables and touches of gold, framed by willowing palms.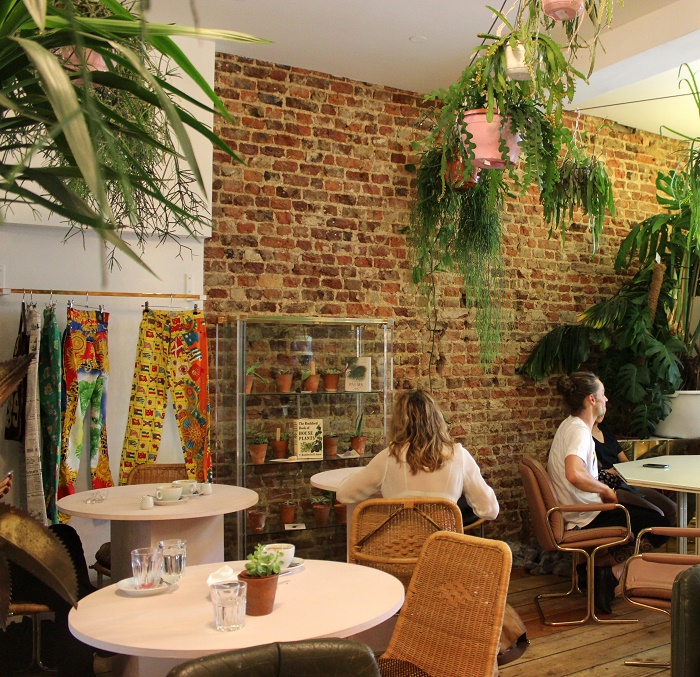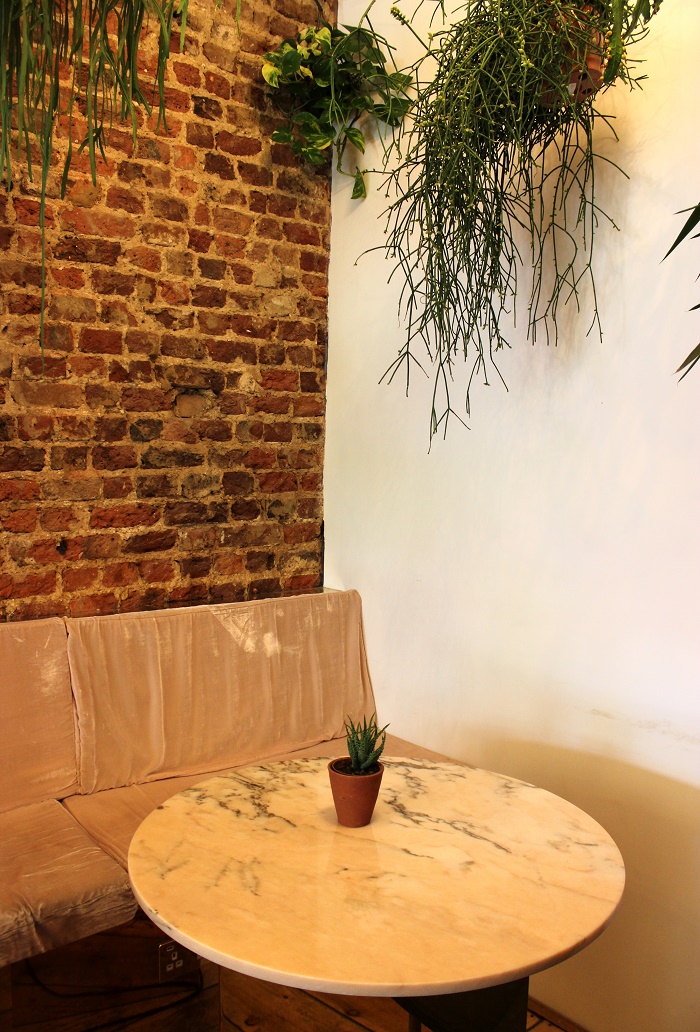 As if that wasn't girly and Instagrammable enough, one of its signature drinks is the magenta-hued Velvet Latte – a concoction of natural beetroot and steamed milk that tastes like a rather earthy red velvet cake. They also do a fantastic Matcha Latte, made perfectly with a generous amount of green tea rocket fuel (and happily no bitter taste).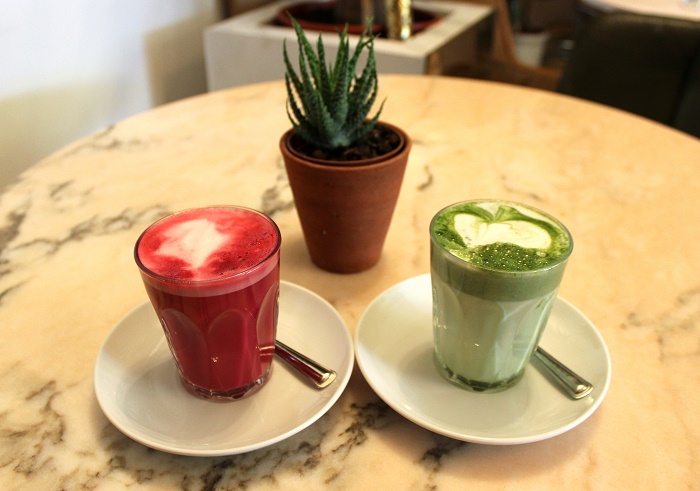 I can't tell you much about the coffee, as everyone was drinking colourful lattes during our visit, but you can expect the usual flat whites and long blacks as well as frappés, iced matcha, masala chai, hojicha and gourmet hot chocolates using high quality melted chocolate from Madagascar, Venezuela and the Ivory Coast.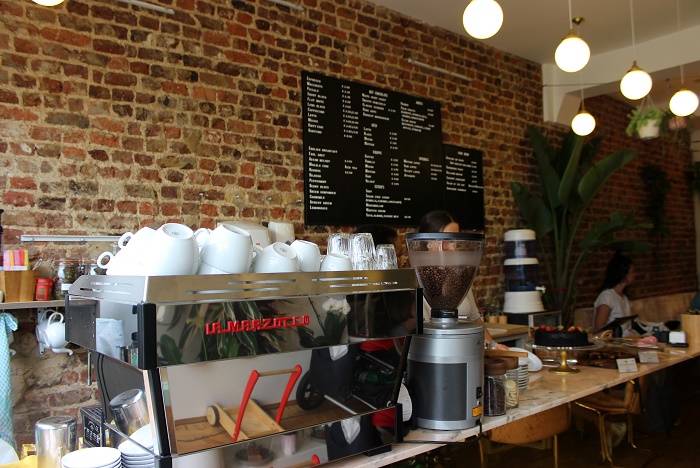 There's also a selection of pastries, big and beautiful cakes by east London-based Victoria Yum and of course brunch dishes like avocado and halloumi on toast.  I didn't really notice food menus there, but perhaps there's more to come?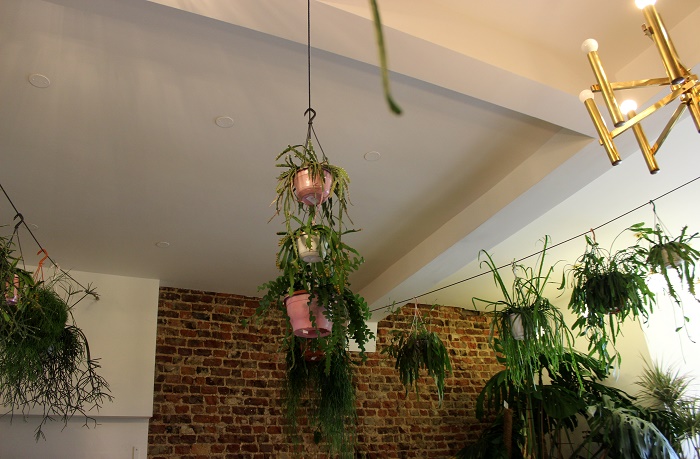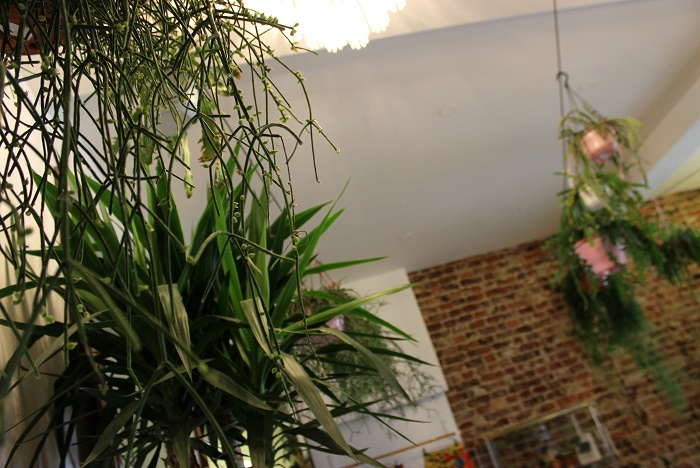 It's also worth popping by if you love vintage, as there's a small but well-edited selection of designer pieces.  Marlene the adorable bulldog also holds court – she was off out exploring before I could get a pic of her.  Is that enough reasons to visit Palm Vault? I think so…
All photos by Chérie City