Biscuiteers are officially my new obsession.  I've enjoyed some creative Biscuiteer biscuits at events over the years, but it was the delicious Christmas Advent Calendar and a special engagement Biscuiteers floral bouquet card from a good friend that got me hooked.
So, when I discovered that Biscuiteers offer stunning gluten-free collections, I was delighted that biscuit lovers with allergies or intolerances can now join the party.  Best of all, they taste as gorgeous as they look!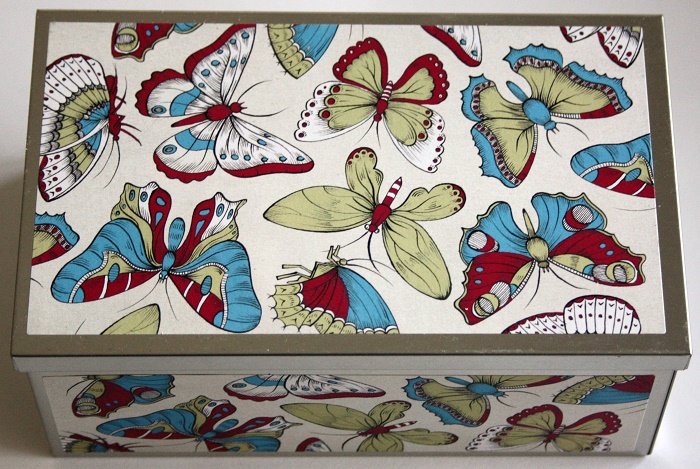 I was sent a gluten-free Butterfly Biscuit Tin to try and they impressed on all levels.  The butterflies are so pretty and colourful, hand-painted in vibrant colours with a flash of silver.  With Biscuiteers's fashion connections, they remind me of Matthew Williamson and warm summer days – definitely what you need to get through a dreary January.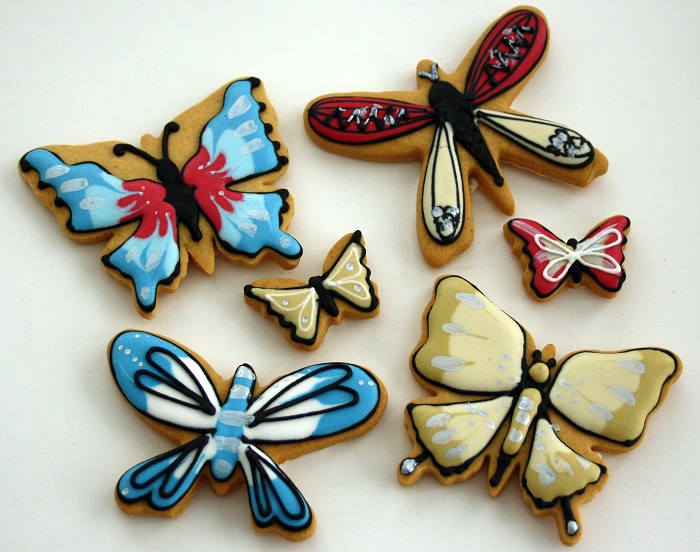 I also like that the nine butterflies come in different sizes, from the tiny bite-size golden vanilla biscuits to larger ones with exquisite icing that are perfect for afternoon tea.  The only difference is that the biscuit texture is slightly more grainy than the originals, but I found them equally tasty and satisfying.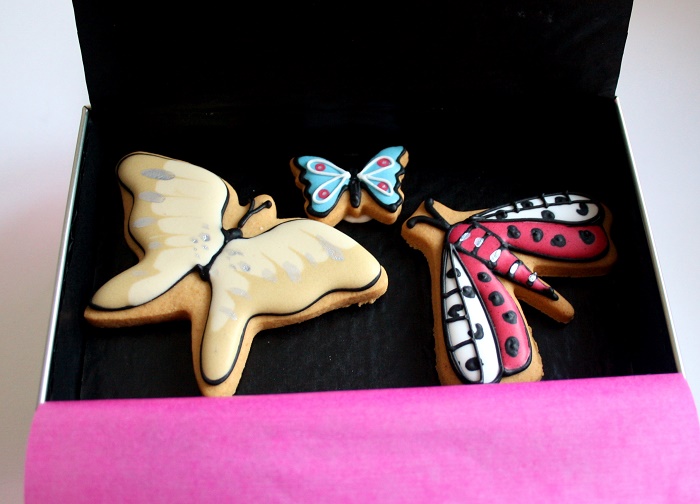 The Biscuiteers Butterfly Biscuit Tin makes the perfect gift for Valentine's Day or simply a scrumptious treat that everyone can enjoy.  I also have my eye on the New York biscuit tin for my Central Park wedding in May.
Are you a fan of Biscuiteers?  Which Biscuiteers collection is your favourite?
Photos by Chérie City