It's not often that you can get away with eating chocolate for breakfast, but that's exactly what I did this morning at the launch of the Pierre Marcolini pop-up store on Regent Street.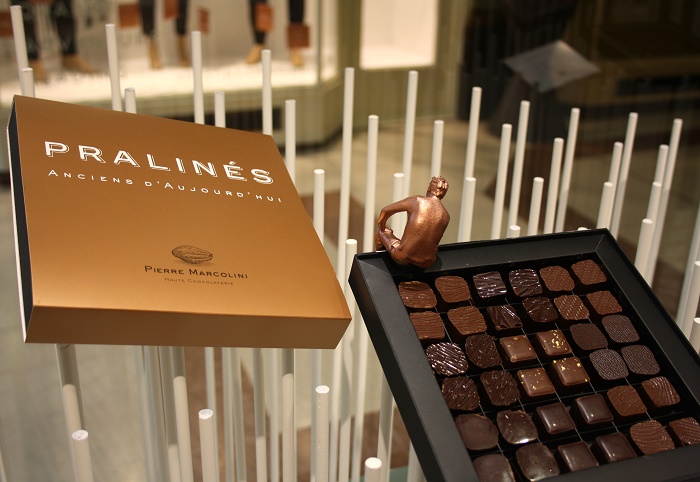 Pierre Marcolini has been on my luxury chocolate radar for a while – I've admired his collaborations with Kitsuné and Olympia Le-Tan – yet this was my first tasting experience.  Haute chocolatier Pierre Marcolini founded his maison in Brussels 20 years ago and the first stand-alone London store opened this summer in Marylebone.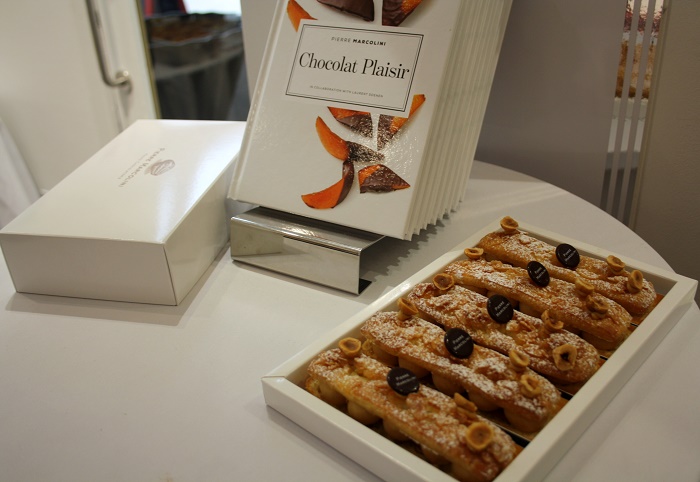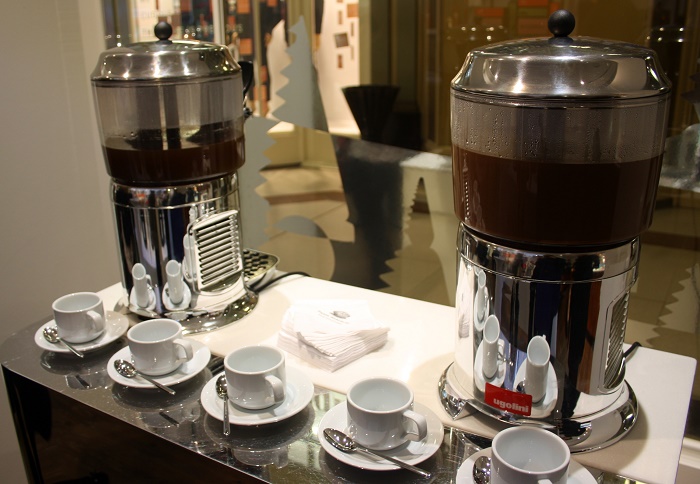 Nestled in the charming Quandrant Arcade, the Regent Street pop-up has the signature contemoporary elegance of a Pierre Marcolini store with a special winter touch.  It showcases seasonal products such as the sculptural, spiky Christmas tree, Father Christmas and Christmas bauble in frosty dark and milk chocolate.  Other winter delights include the stunning Ice Crystals collection, candied chestnuts, gourmet hampers and decadent hot chocolate.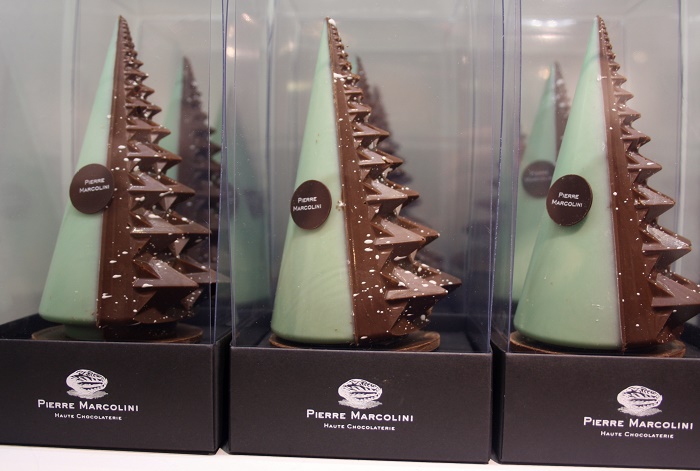 Financiers are some of my favourite cakes, so I was delighted to try the Pierre Marcolini raspberry and chocolate chip flavours, made even more heavenly with a slick of velvety smooth hazelnut spread.  The financiers were some of the best I've ever tasted – golden, buttery and slightly crispy on the outside.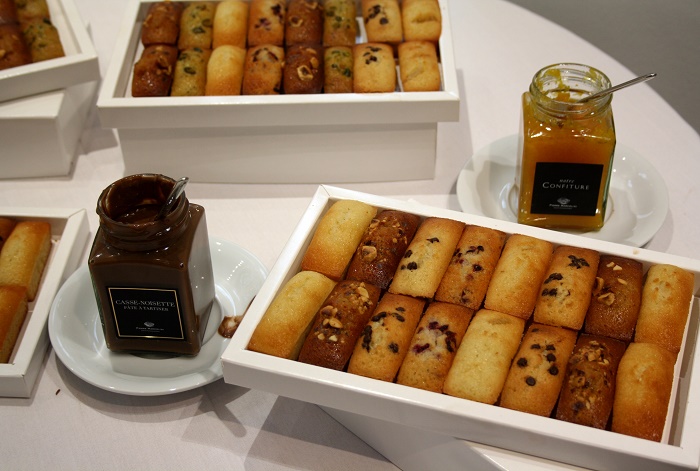 I also tried the signature Macaron Pierre Marcolini – grand cru chocolate with a hint of vanilla.  I would place this sumptuous, classic macaron somewhere between whimsical Ladurée and complex Pierre Hermé.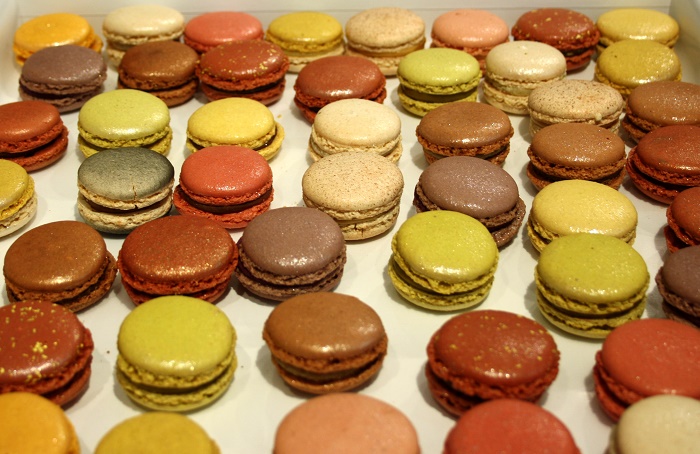 Somehow I found some room to enjoy a Paris-Brest éclair and found it light as air and not overly sweet, with an intense hit of hazelnut praline.  I'll definitely be lured back soon to try the caramel, crème brûlée, milk chocolate and rice pudding flavours.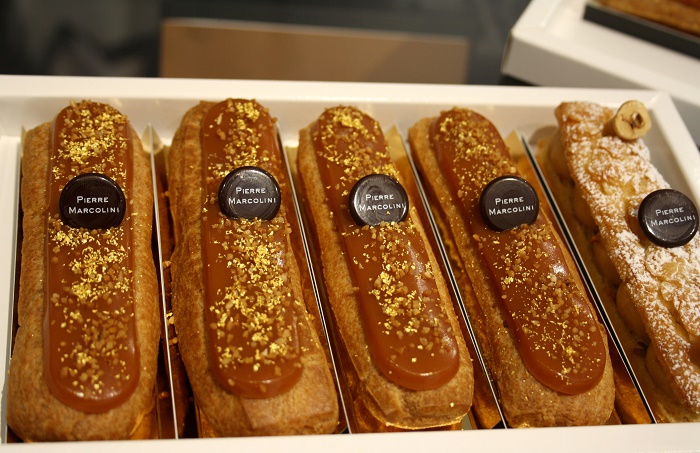 For Christmas gifts that are sure to impress, I recommend picking up a limited edition Tom Dixon by Pierre Marcolini 'London Brick' macaron selection box or Les Coeurs heart-shaped chocolates.  What could be better to find under the Christmas tree?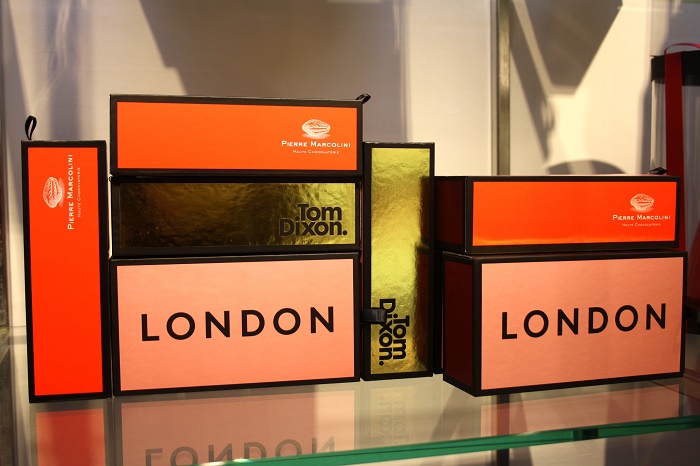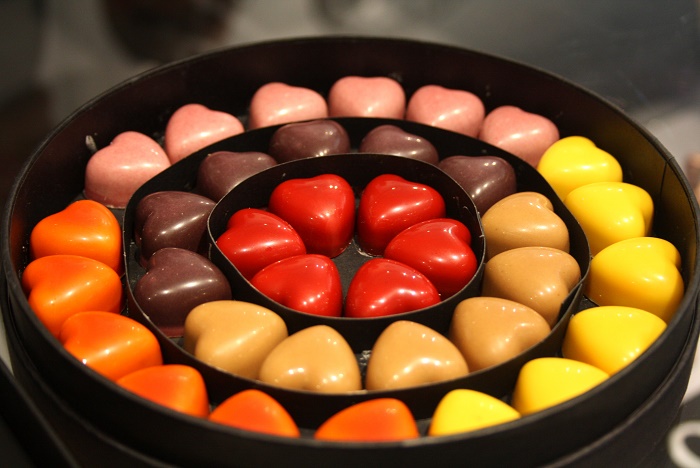 The Maison Pierre Marcolini Christmas Pop-Up Store is open until the end of January 2016 at 80 Regent Street, London W1B 5HH.  For more information, visit: www.eu.marcolini.com
All photos by Chérie City