Taste of London Winter brought plenty of festive spirit and merriment to east London's Tobacco Dock over the past few days.
I visited on the opening night and was curious to see how it would compare to the outdoor festival atmosphere of the summer event in Regent's Park.  In fact, I ended up liking the winter edition even more, as it felt cosier and more sociable (being conveniently located in my part of town also helped).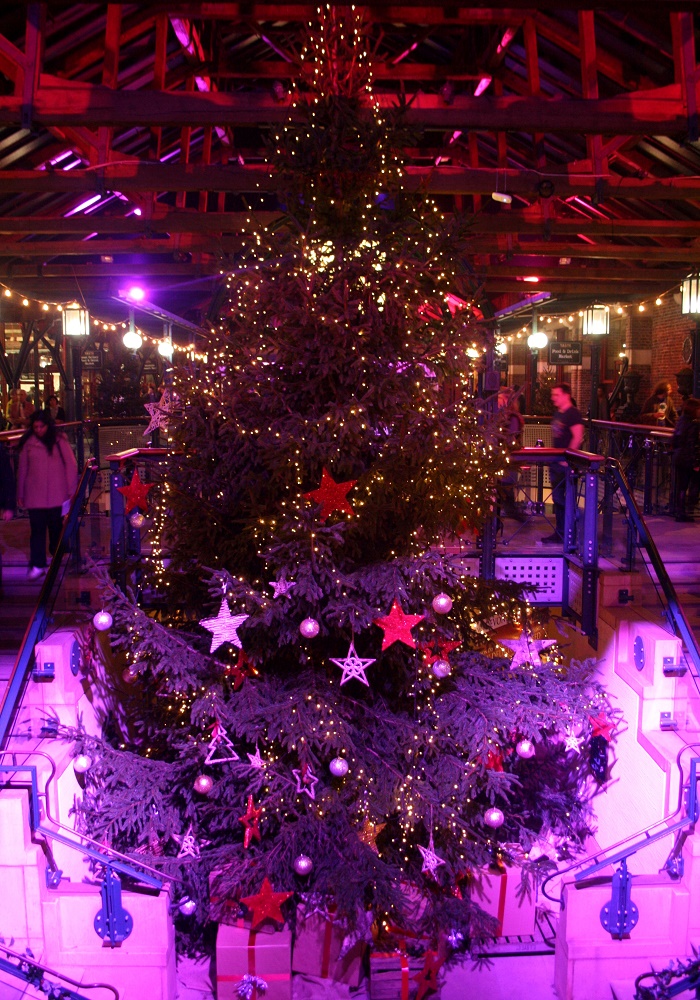 Our first stop was T2 Tea at its slick, colourful pop-up store – we were lured in with samples of hot, spiced chai.  As I've said before, T2 is my happy place and I was pleased to see the friendly staff from my local Redchurch Street store.
Just like the T2 stores, there were a number of freshly-brewed teas on hand to sample – Lamington, Crème Brûlée, White Rose and many more – and the staff shared new recipes and tea combinations for some inspiration.  I took home a box of smoky London Breakfast Tea and will be indulging in a pot or two with cake to stay all warm and fuzzy this week.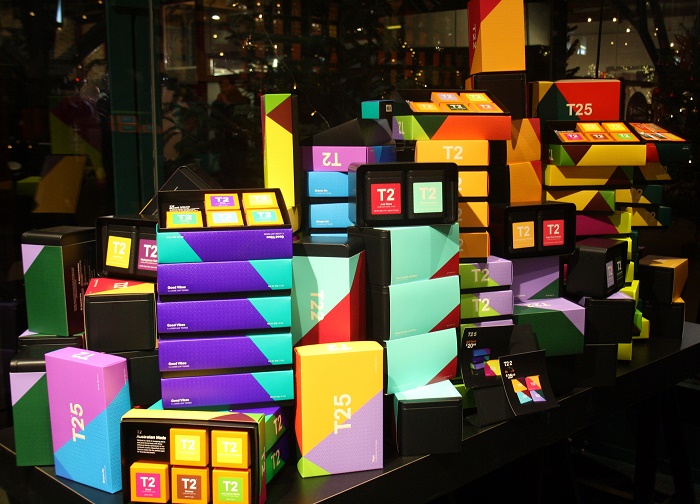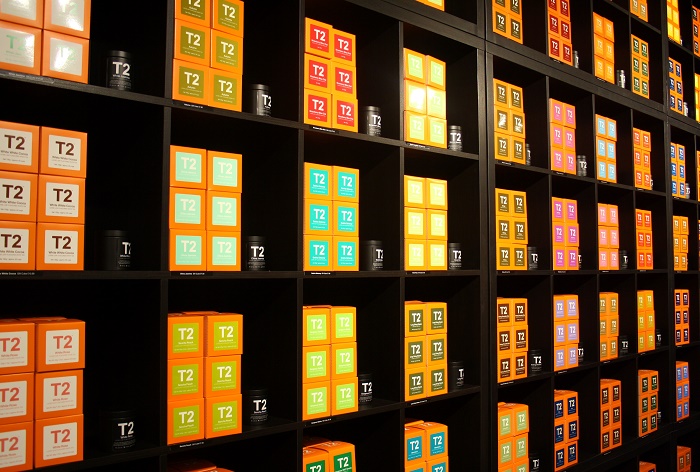 One of my favourite parts of Taste of London is meeting food producers and hearing the stories behind their companies.  We took some time to browse the stalls and discovered artisan cheeses at Snowdonia Cheese Co. Ltd, colourful Indian-inspired Sari Cakes, tasty cured meats at Bellota Spanish Foods and a sunny taste of the south of France at Le Saint Tropez Rosé Company.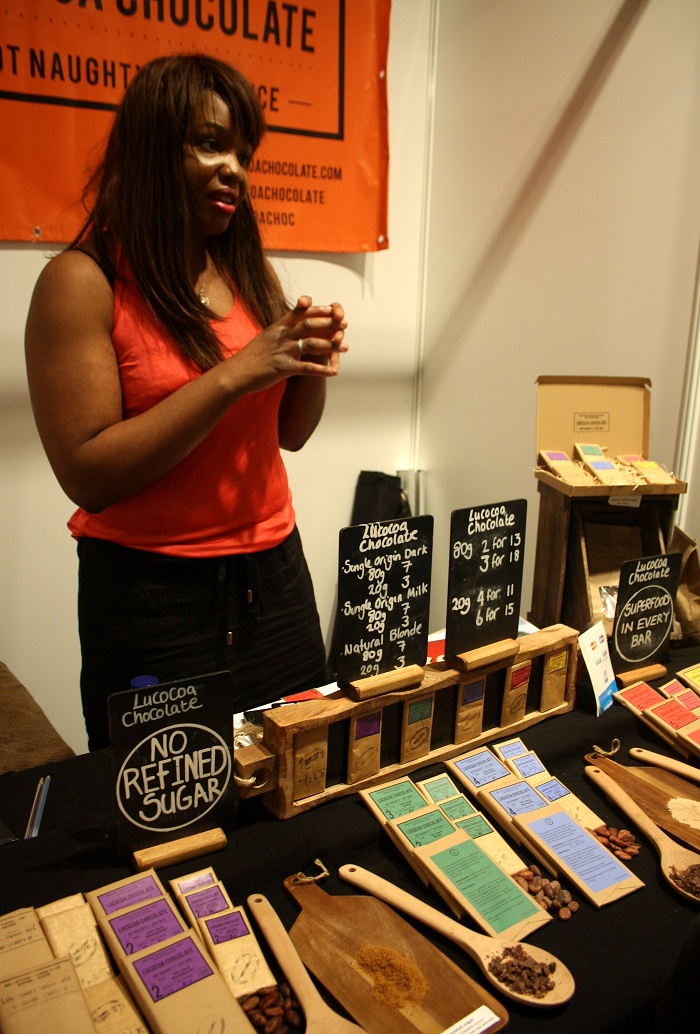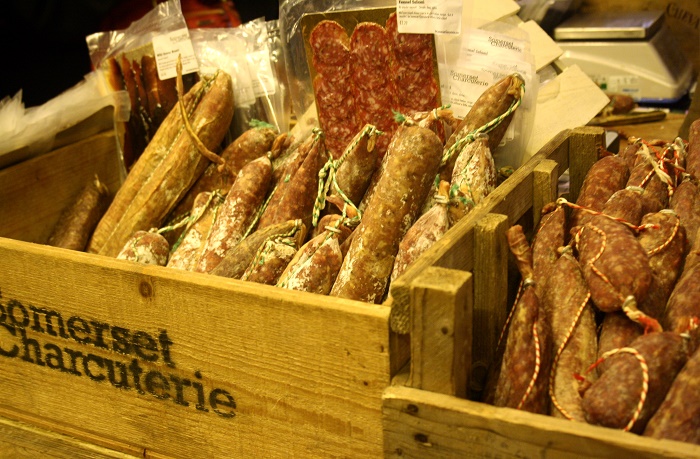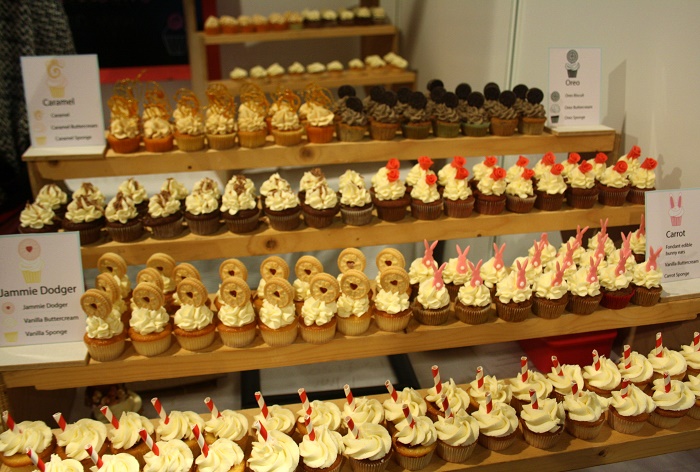 Meanwhile, esteemed chefs Steve Groves, Anna Haugh and Tom Kerridge were sharing their top tips for the festive season at the Taste Theatre.  Another highlight was a chef demonstration at the roaring Fire Pit, set to the sounds of DJ sets from Club de Fromage and live music from the brilliant Kelvin Jones.  There really was so much going on that it was difficult to squeeze it all in.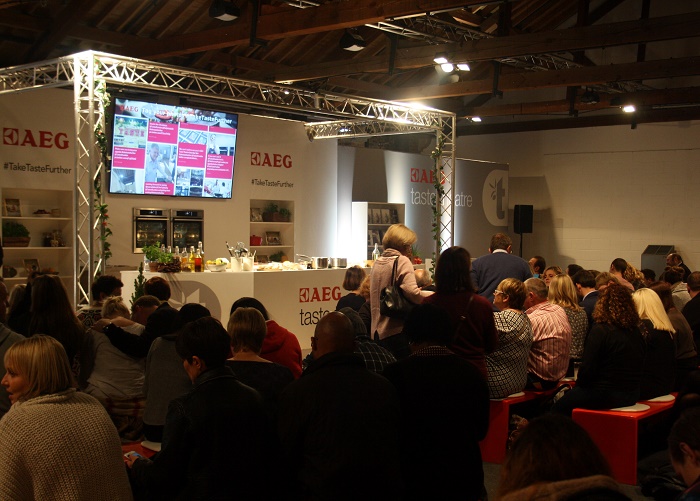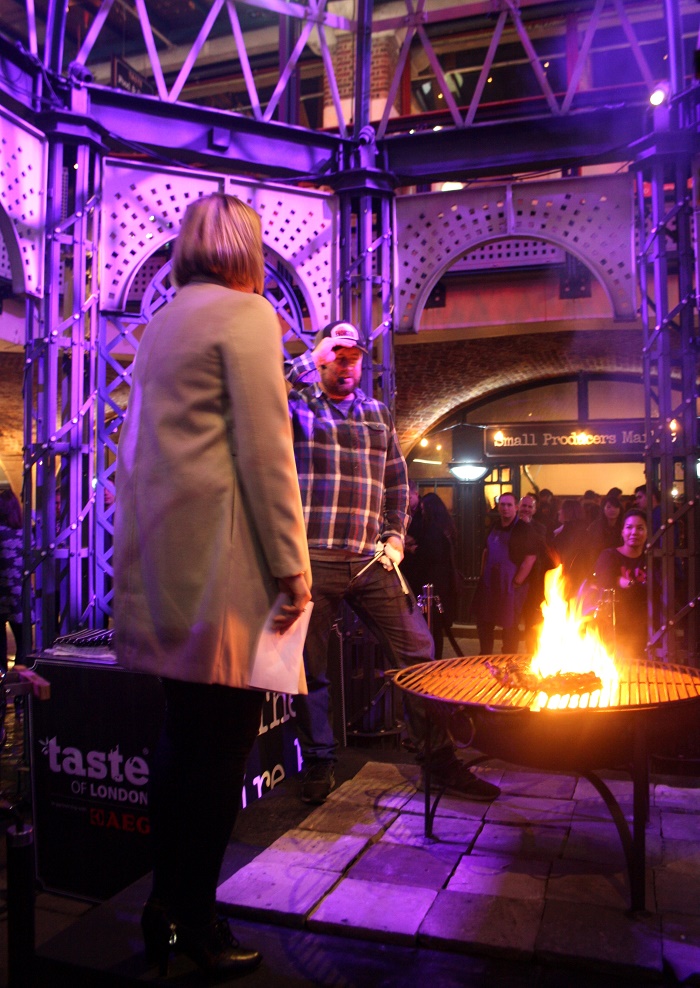 Of course, Taste of London wouldn't be complete without grazing on some tasting dishes from the city's top restaurants.  This year, it was a tough choice with tempting menus from the likes of maze Grill, Pont St, The Truscott Cellar and Michelin-starred Ametsa with Arzak Instruction.
Tom's Kitchen Truffled Macaroni Cheese was posh comfort food at its best with perfectly-cooked macaroni, a silky truffle cream sauce and crunchy, herby breadcrumbs.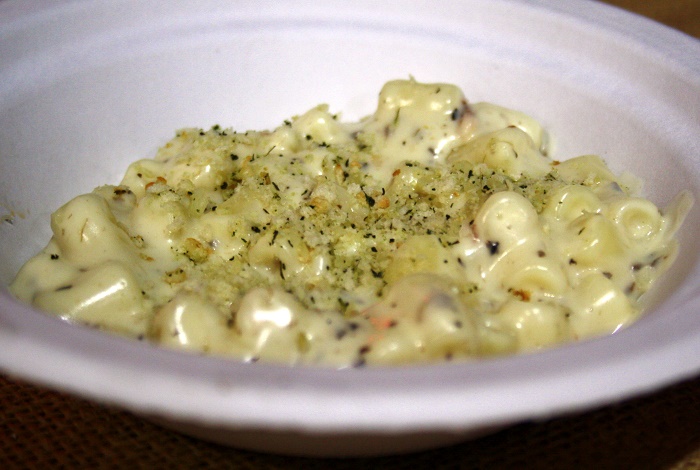 At Taste of London in the summer, I ran out of time to try any dishes from Kurobuta, so this time we scheduled our slot with military precision.  Hot Crispy Duck Ramen was an absolute dream – right up there with my favourite pork belly ramen at Kanada-Ya.  The rich, meaty broth was so intensely flavoursome and packed with springy noodles, a generous amount of succulent roast duck and topped with spicy crushed peanuts and sliced spring onion.  Based on this yummy dish, Kurobuta has made it to the top of my foodie wish list.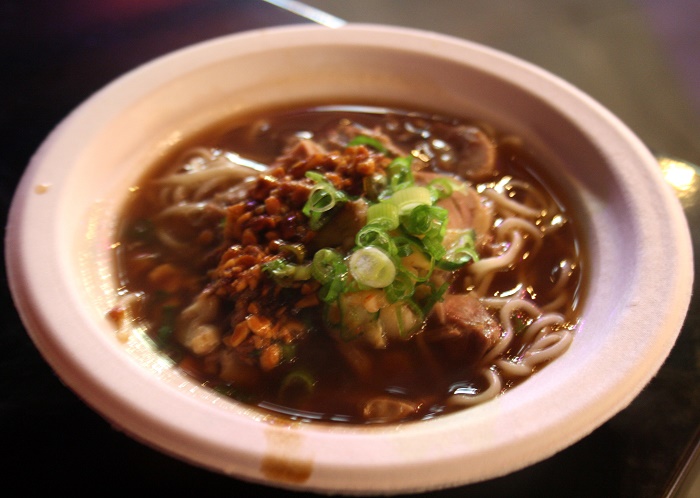 After being plied with slices of hot sourdough pizza and copious amounts of cheese walking around the halls (yes, people want to feed you at Taste of London), we ended our foodie adventure with a HIX Sugar Pit Beef Rib Slider with kimchee slaw.  It was bigger and even more tasty than I expected, with juicy, tender flakes of beef topped with a subtle, fresh kimchee slaw packed in a glazed brioche bun.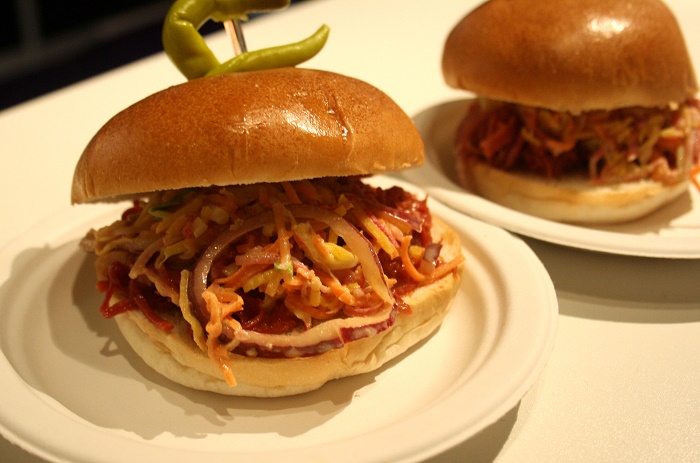 Taste of London Winter is such a delight for foodies, with so much to discover and plenty of surprises.  Now the countdown is on for the summer edition!
Chérie City was a guest of Taste of London Winter
All photos by Chérie City