On one of the hottest days of the year last week, I escaped the intense heat high above the city in the stylish surroundings of GONG at Shangri-La Hotel, at The Shard, London.
The impressive five star hotel – set across the 34th to the 52nd floors of Renzo Piano's iconic building – opened last year and is already famed for its incredible views.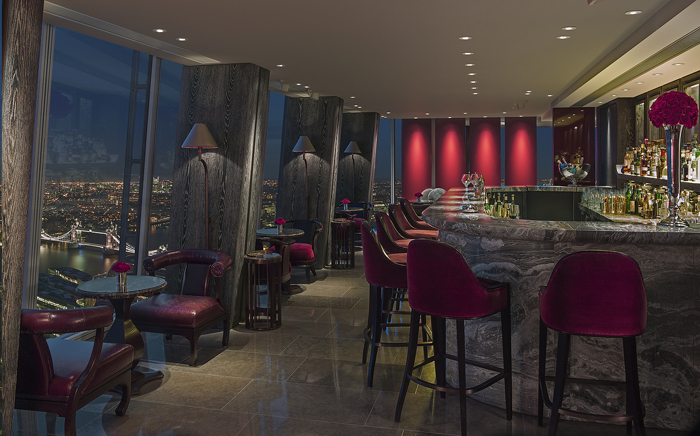 I've had the pleasure of staying in Shangri-La hotels in Asia and Europe, so on arrival at the London hotel, the speedy elevator ride and signature spiced tea scent felt familiar and took me back to my travels in China.
I arrived at GONG, Western Europe's highest bar, on the 52nd floor of the hotel just in time for cocktail hour and perched on a comfy seat at the bar.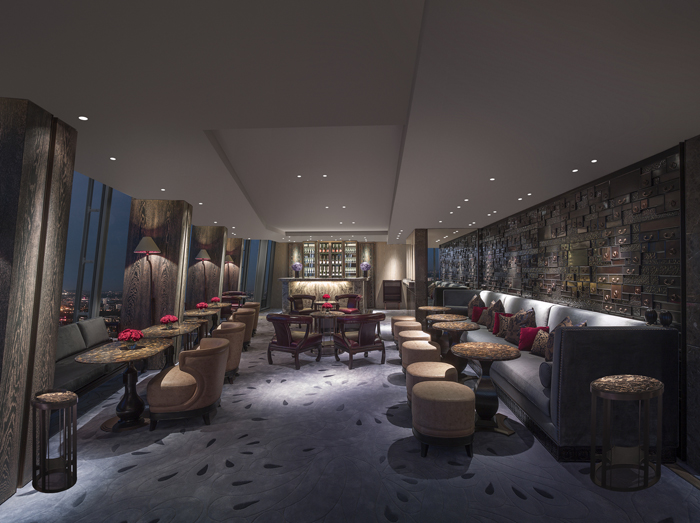 The contemporary Asian interiors are ever so sleek, with plenty of grey marble and dark magenta highlights framing the spectacular 360 degree views of the city.  I'm not sure if it was the relief of the glorious air-conditioning or the altitude, but I could definitely feel that we were at a high level.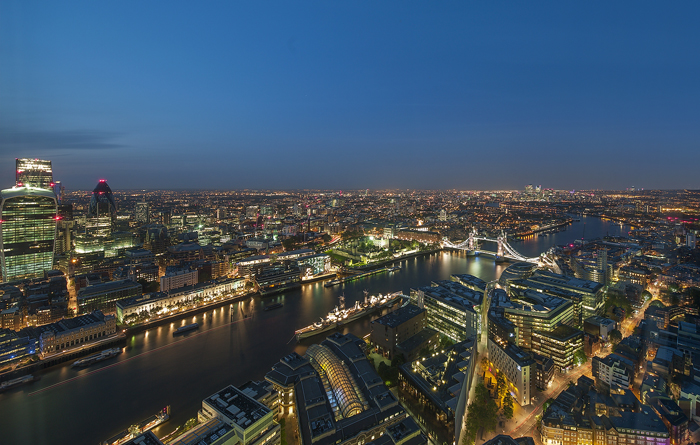 Our host for the next few hours was Head Mixologist Christian Maspes (formerly of the American Bar at The Savoy), who took us on a tasting journey of GONG's signature cocktails.  He was named the winner of last year's Shangri-La Bartender of the Year and constantly experiments with premium Asian and British spirits to create innovative new drinks.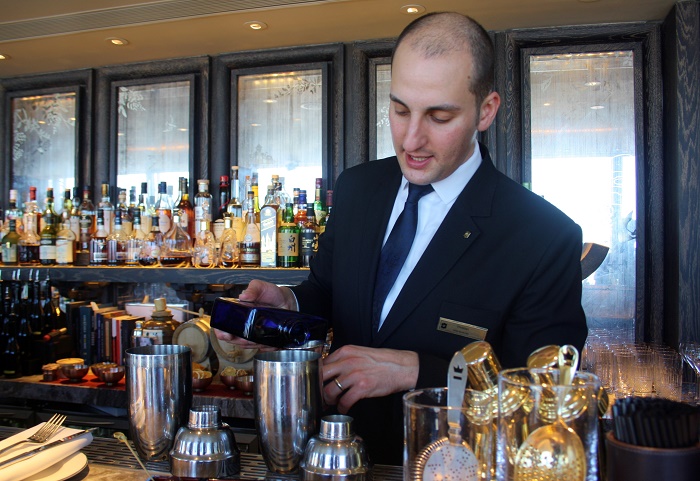 Christian began by telling us that the GONG cocktail menu is divided into four categories to represent the essence of Shangri-La, its home in vibrant London, unique sensory experiences and a celebration of rare spirits.
To start, we visited the mythical land of Shangri-La with Mantras – Haig Club scotch whisky, coconut cream, cardamon, turmeric, limoncello and home-made saffron syrup.  This was one of my favourite cocktails, particularly for this hot day, as it was so smooth, refreshing and subtly aromatic (almost like an Indian lassi drink).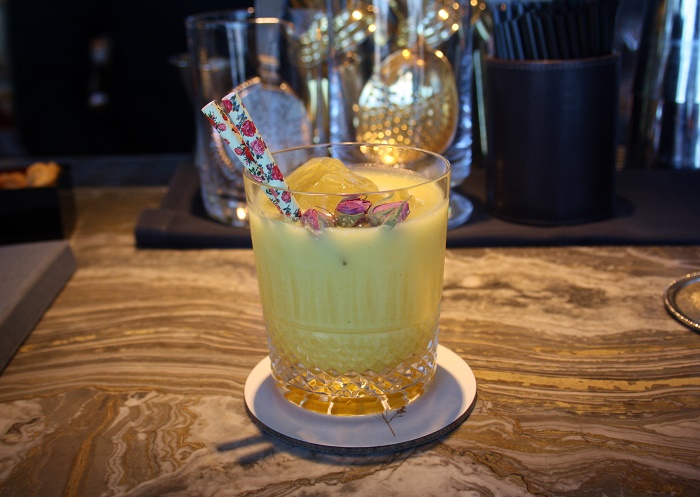 To accompany our drinks, we were treated to a delicious taster plate of the new bar food menu, including Iberico ham with tomato chutney, Wasabi and ginger cured salmon with yuzu cream on toast, Rosemary foccaccia with roasted vegetables and Chicken breast with mango and avocado on sourdough.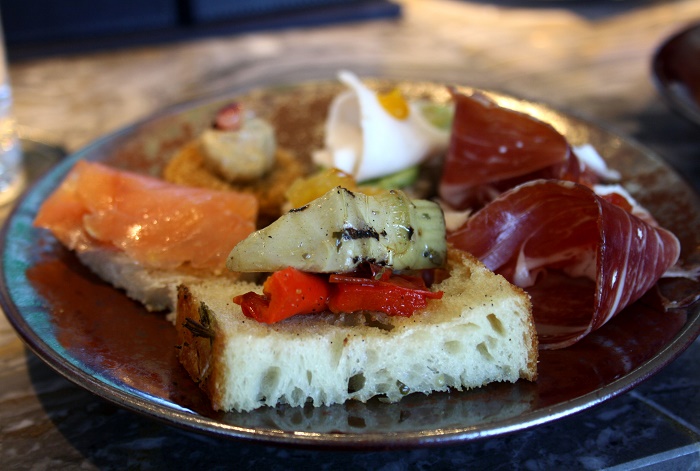 From the Nest of London section, we tried a rather regal Elizabeth's Diadem – Jensen's Bermondsey Dry gin, carrot juice, rosemary and Olorosso sherry.  This was a zingy, fragrant cocktail that was a bit like a healthy cold-pressed juice but with the welcome addition of gin and sherry – a great combination in my opinion.
Jensen's Bermondsey Dry gin is made just 10 minutes walk away from the hotel at Bermondsey Distillery, created by Christian Jensen in order to bring back the neighbourhood's golden age of gin-making.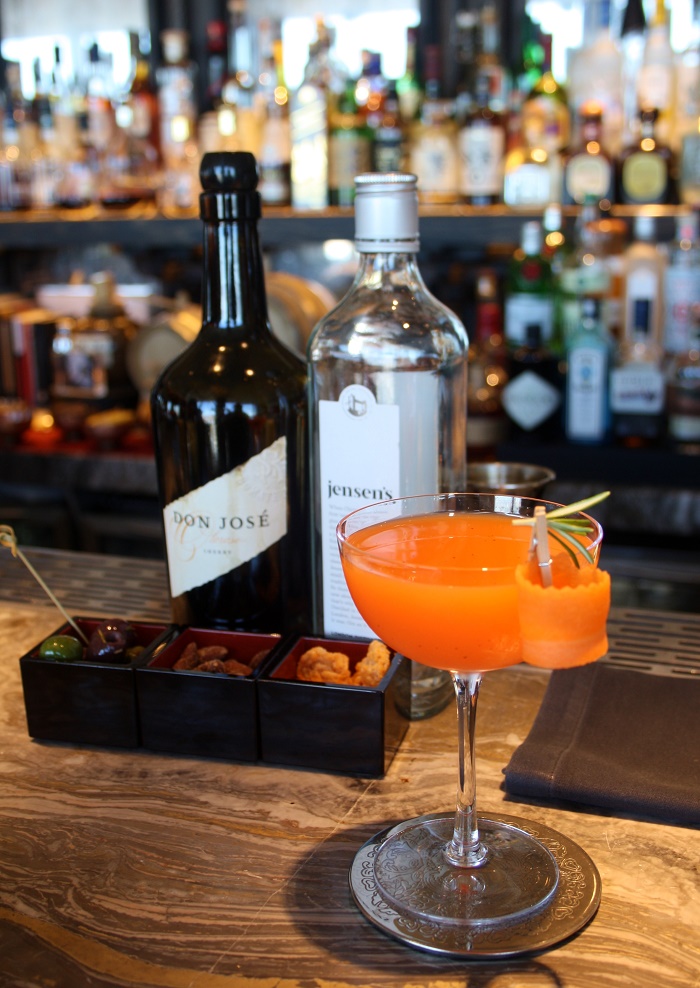 From the Awaken Your Senses section, we tried the Turkish Chinata – Diplomatico Reserva Exclusiva, Mozart chocolate, Barolo Chinato, salt, berry fondue.  This was a curious sensory experience as the sweet, characterful cocktail, served in a Turkish coffee pot, was garnished with both chocolate shards and pungent truffle oil.
Christian explained that the truffle oil usually divides guests and I found that it confused my palate a little, as my palate didn't know whether to expect a sweet or savoury flavour.  It may not be to everyone's taste, but it's certainly an interesting option to try if you like to give your taste-buds a challenge.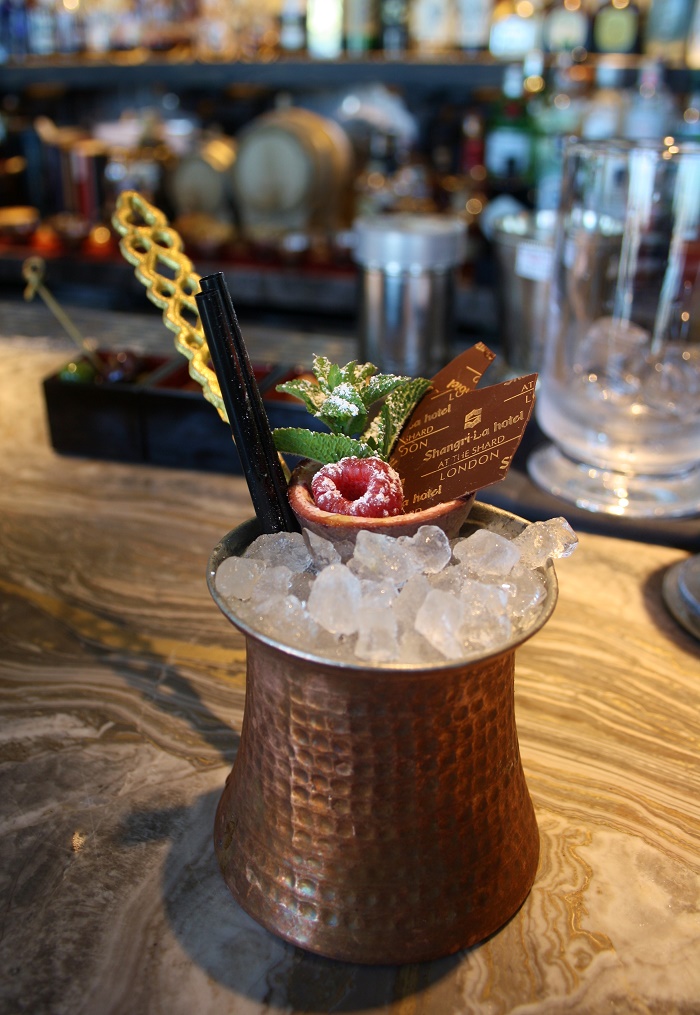 We finished with two cocktails from the Forgotten Elixirs section – the first was the El Jimador – Mezcal, kaffir lime leaves infused in maraschino, lime and Chartreuse Verte.  The blend of Mezcal and Chartreuse Verte made it lethally strong, but it was easy to drink and had a citrus tang from the lime.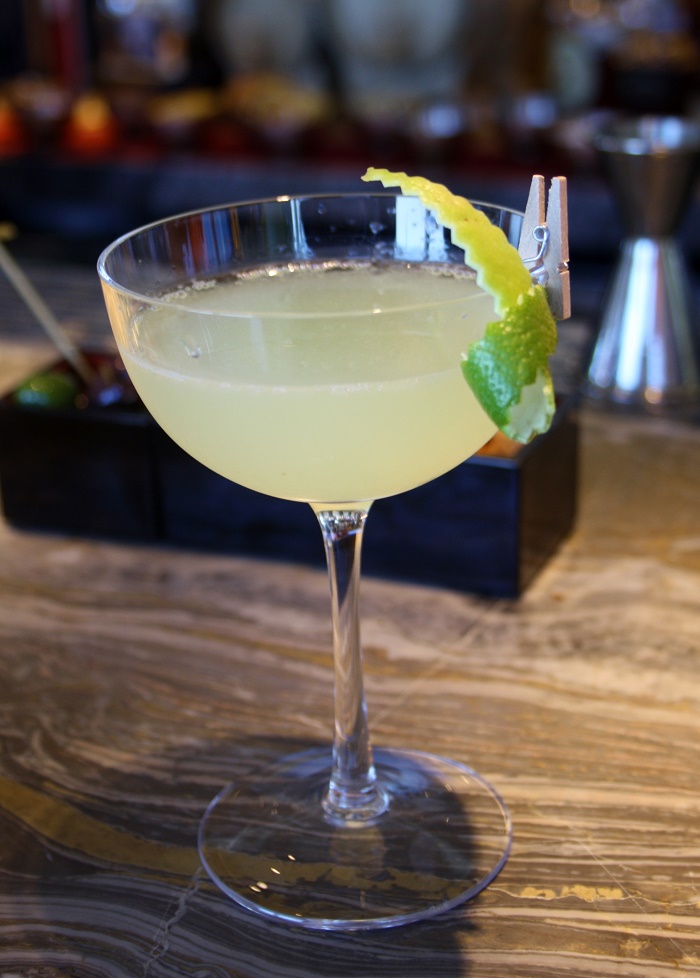 Our final cocktail was an Anaesthetic Crusta – Remy Martin VSOP, Mandarine Napoleon, home-made orange cordial, lemon and maraschino.  It had a delicious sherbet orange flavour and was very mellow with a bit of crunch from the poppy seeds – it would be one of my top choices to order again.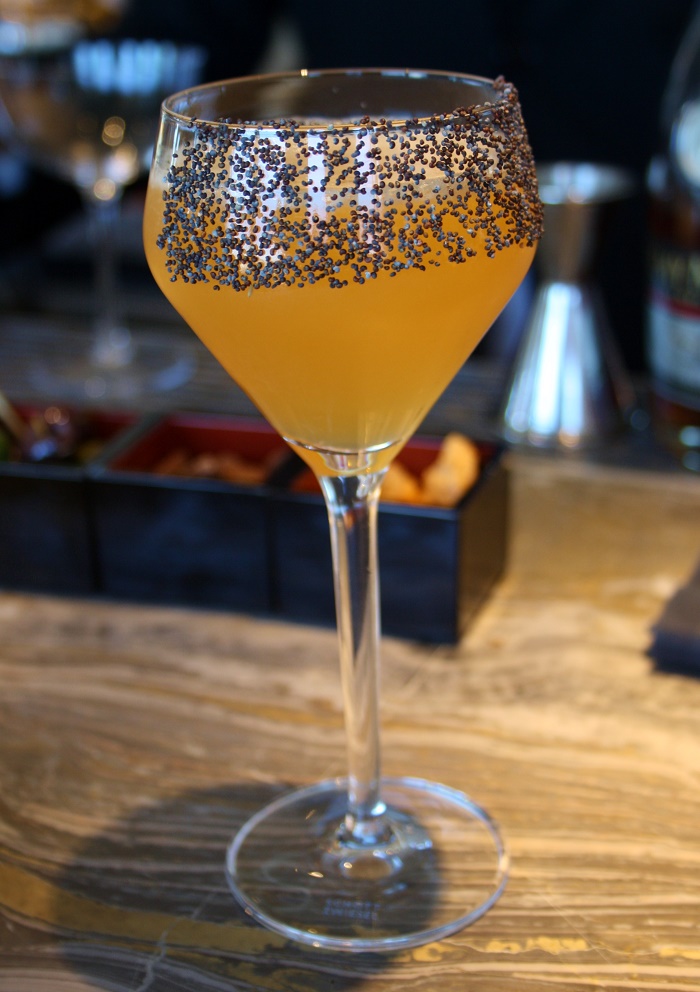 GONG is much more than a luxury viewpoint near the top of The Shard, it's a real destination bar with imaginative, expertly-crafted cocktails and a relaxed atmosphere.  I can't wait to go back for a chic cocktail by the infinity Skypool adjoining the bar and imagine I'm on a summer staycation.
For more information and booking, visit: www.gong-shangri-la.com
Chérie City was invited by Shangri-La Hotel, at The Shard, London
Photos by Chérie City (interiors by Shangri-La Hotel, at The Shard, London)