This weekend, I visited Taste of London for the first time and it was just as fun and buzzing as I expected.
Set in the open-air surroundings of beautiful Regent's Park, Taste of London is a showcase for the best London restaurants, local and national food producers and innovative new companies.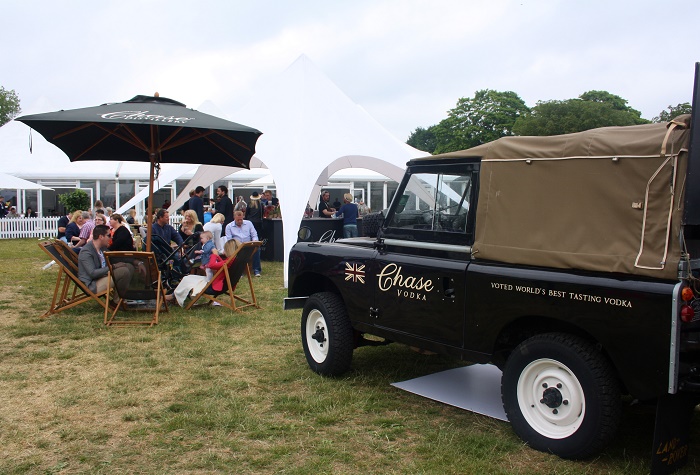 It's the perfect day out where you can watch live cookery demonstrations and talks with top chefs, nibble your way around the stalls and pick up some gourmet produce to take home.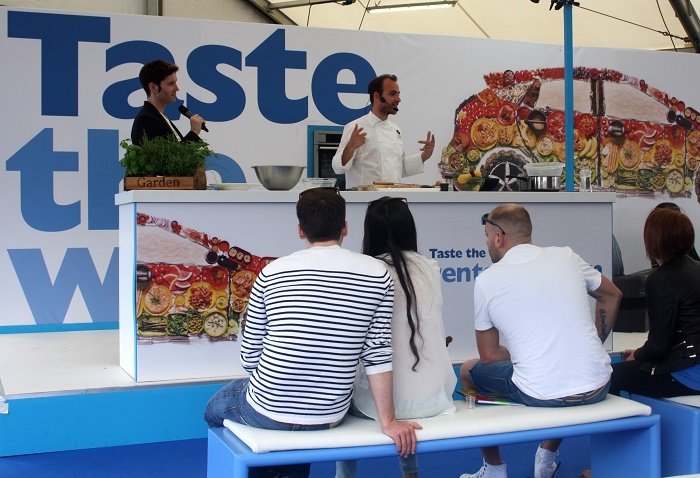 A highlight of the event is the line-up of London restaurants where you can mix and match small taster dishes that show off the chefs' creativity yet leave you curious to try more.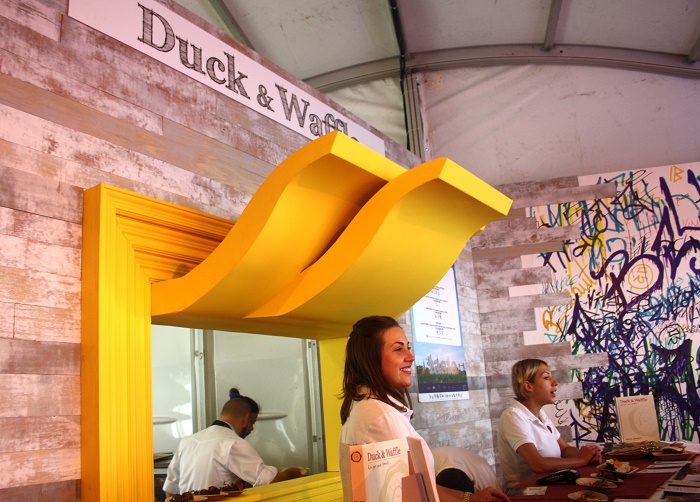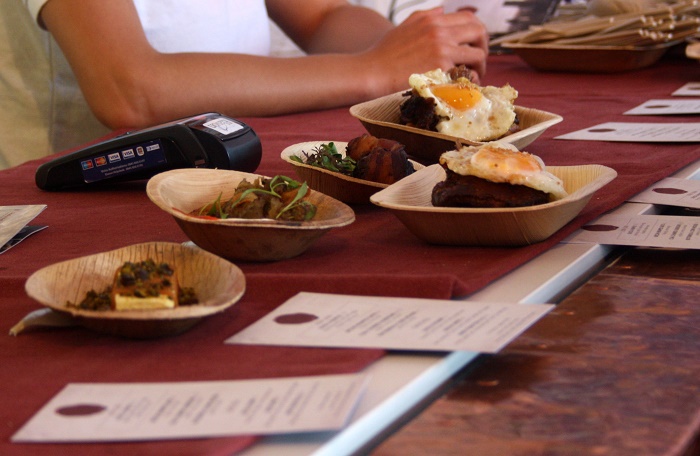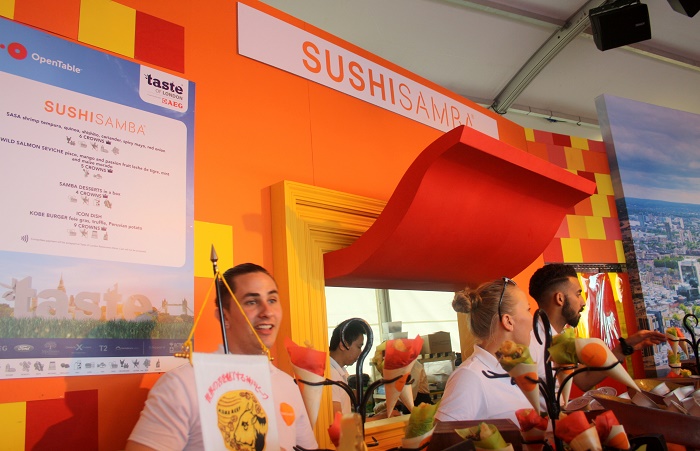 I was invited as a guest of EATAPAS, a UK-based start-up that sells authentic Spanish tapas ingredients online.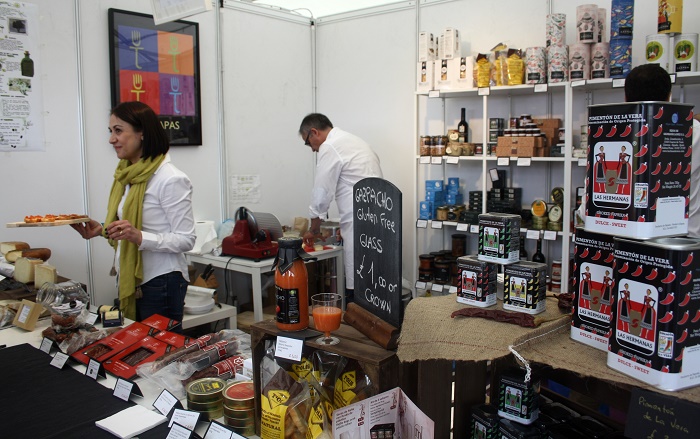 Launched just seven months ago, EATAPAS offers luxury food products that can only be found at high end stores such as Selfridges and Harvey Nichols – they even persuaded one artisanal brand to export to the UK for the first time through them exclusively.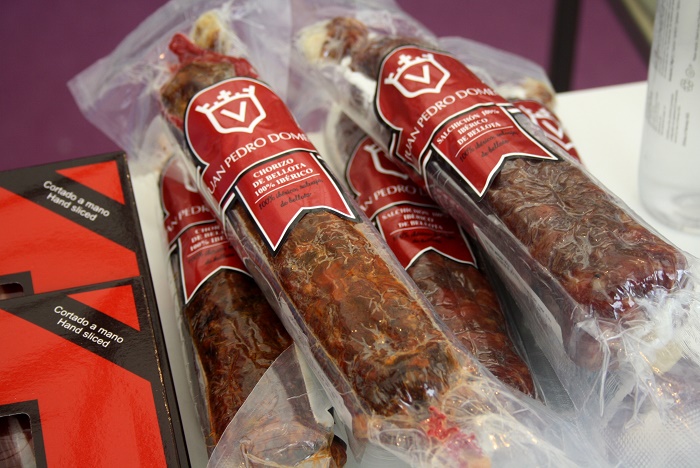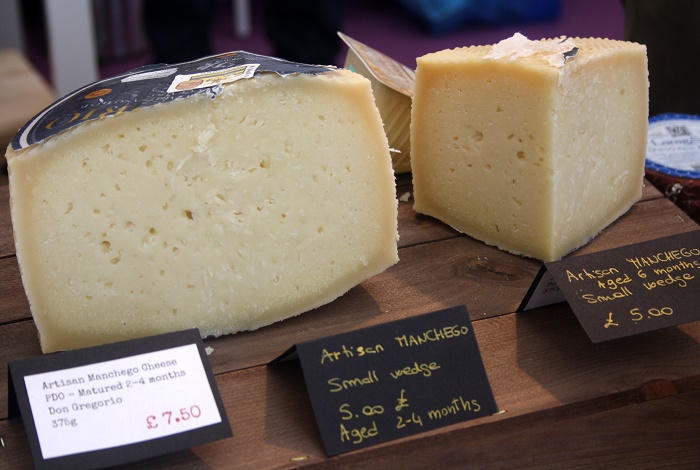 EATAPAS shares the story of all our their food brands online, making you feel more connected to the producers.  A particularly interesting brand to look out for is Museu de la Confitura – a small Catalonian company set up by Georgina Regàs where the jams are made by a group of 60-year-old grandmas.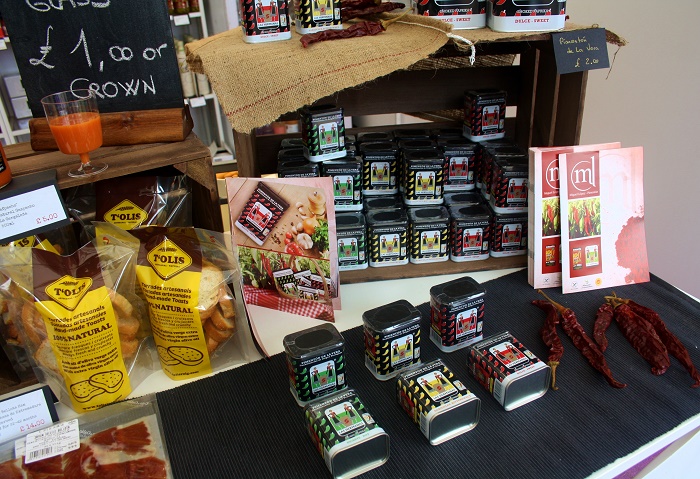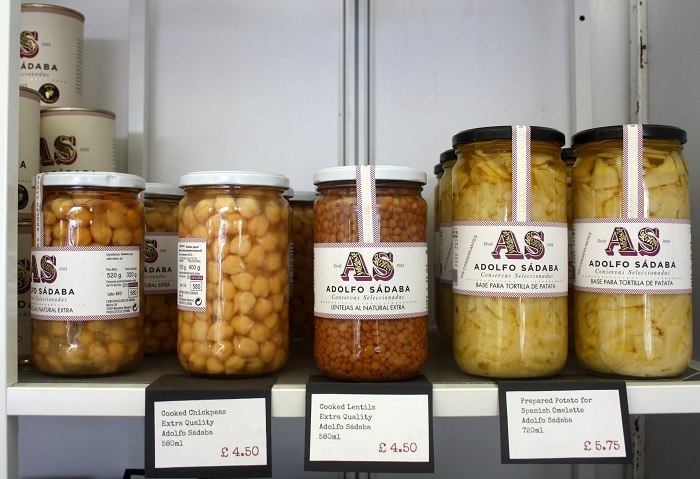 I enjoyed a tasting plate of the most delicious, flavoursome Manchego cheese with crunchy Picos Camperos while perusing the products and devising Spanish-style recipes in my head.  EATAPAS very kindly gave me a bag full of exquisite Spanish tapas ingredients and I can't wait to get cooking with them.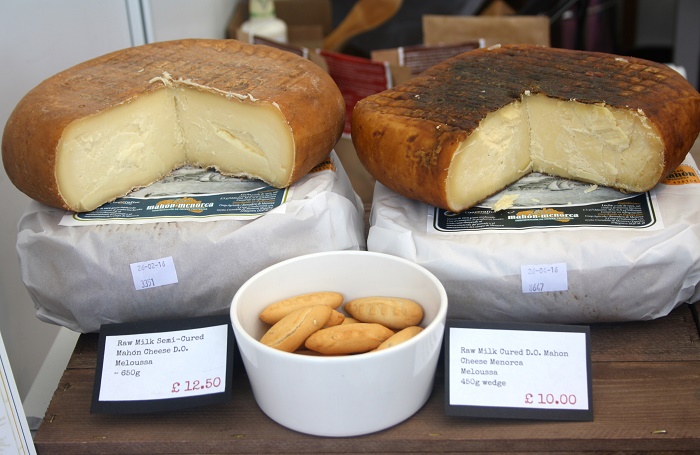 After discovering EATAPAS, I browsed the stalls and procured plenty of samples along the way.  I tasted almost every coconut water in existence (definitely a prominent trend at Taste of London), dipped pieces of sourdough into the sweetest Seggiano balsamic vinegars and grazed on tiny cubes of fudge in every flavour.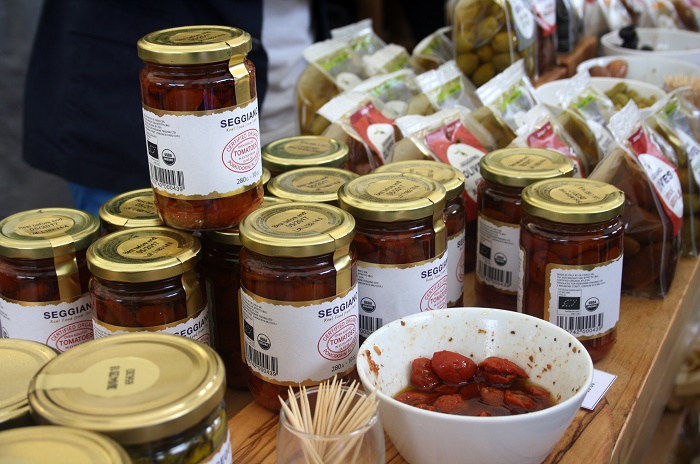 Celebrity Cruises recreated its signature Lawn Club with tasting events and live music while the VOSS Water stand brought a holiday vibe with cool sounds by live DJs.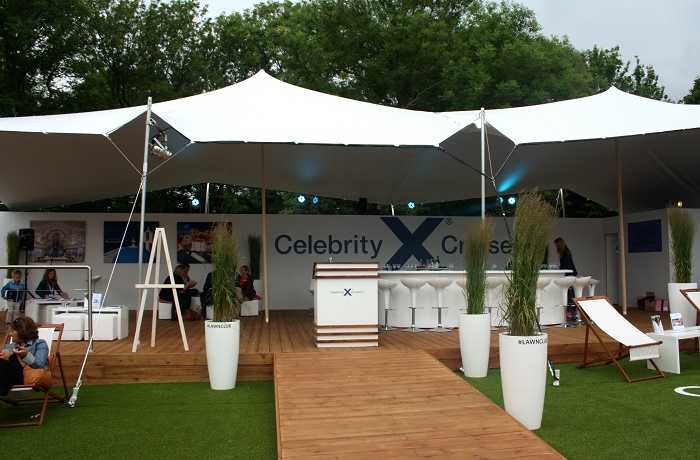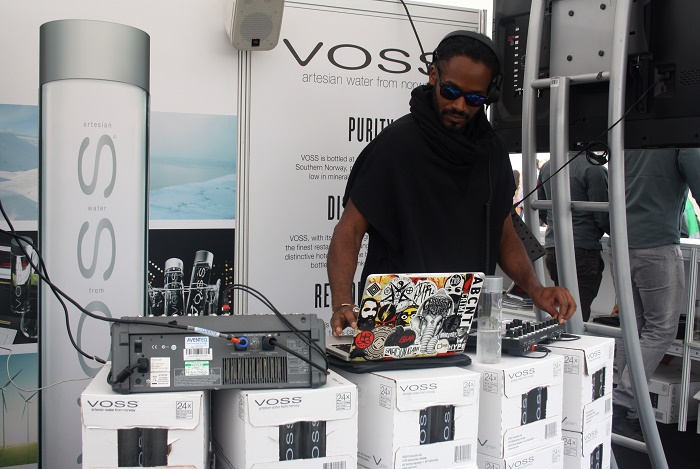 One of the prettiest spots was the Laurent-Perrier Champagne Lounge, which was ever so elegant with pastel furnishings, pink roses and flowing rosé Champagne.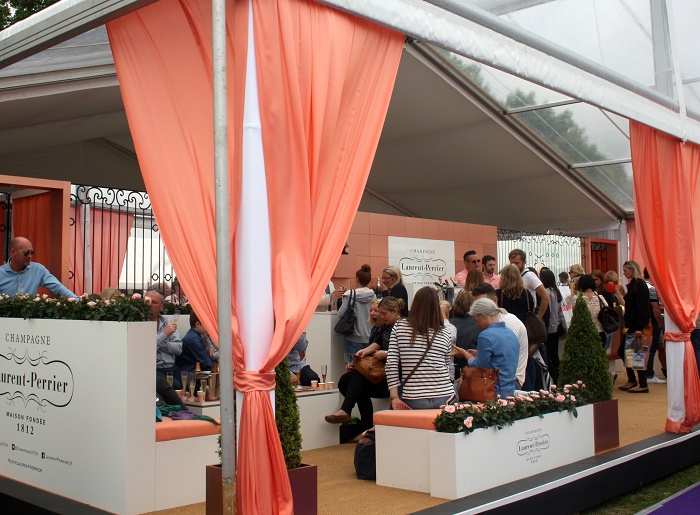 There were some top notch restaurants present and my thinking was to try dishes from restaurants that I haven't yet visited.  The truffley aromas around The Palomar stall were too good to resist, so I went for the Polenta Jerusalem style with asparagus, mushroom ragout, Parmesan and truffle oil.  It must've been a favourite that day, as one of the servers predicted my order as I approached and they weren't wrong.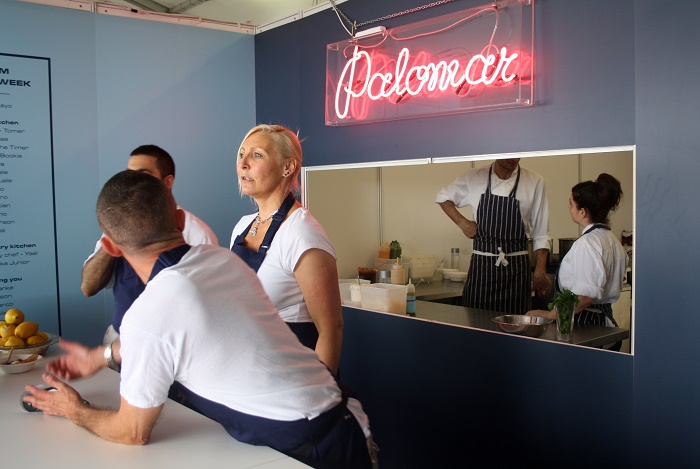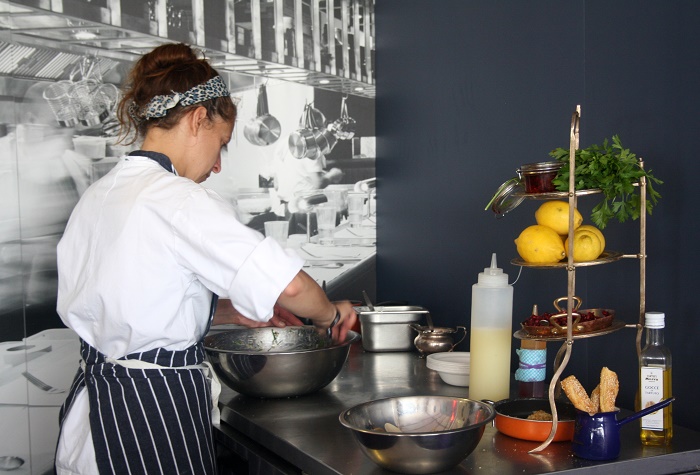 The rich, creamy polenta was perfectly complemented by the truffle oil and I loved the addition of the slow-cooked, garlicky mushroom ragout.  I've heard great things about The Palomar and this divine dish has definitely made me want to visit for a proper dinner.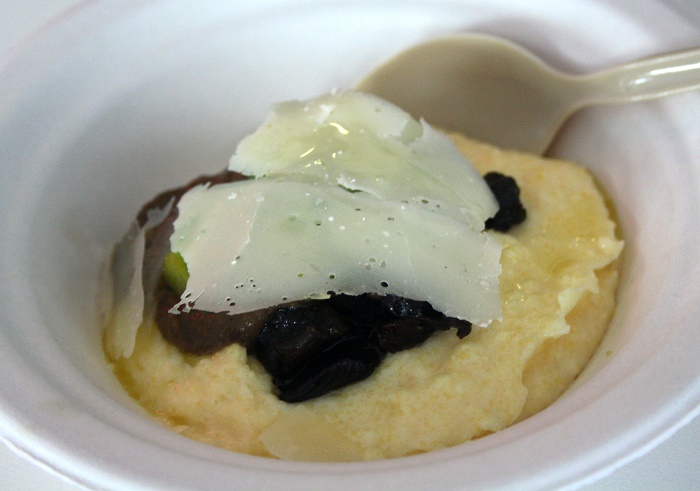 To follow, I had my eye on a Kurobuta BBQ pork belly steamed bun or a Chinese special roast duck and hoisin mantu bun by Chai Wu, but sadly it was not meant to be.  While procrastinating and wandering, 4pm struck and I didn't realise that at this time, almost everything shuts down and we would be ushered out with a quick turnaround before the next four-hour session.
Not even a hopeful smile of flash of the crowns could score me a morsel, so when you go, be sure to pick up your dishes in good time and leave shopping until the end.  Here's the Kurobuta pork belly sizzling away, so near and yet so far…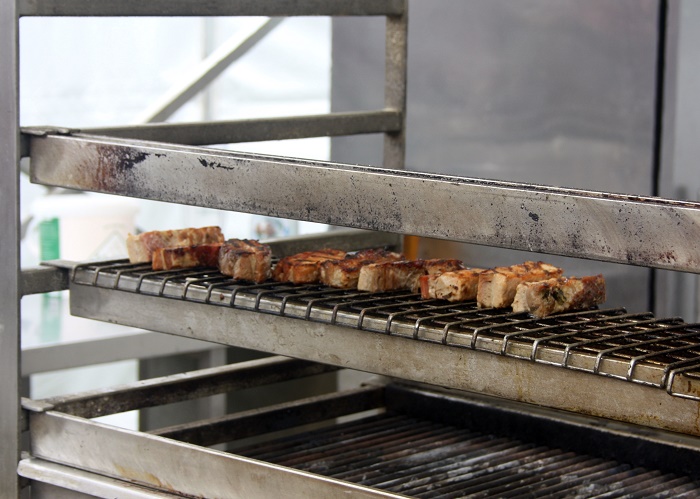 However, all was not lost as I managed to spend my remaining crowns on a very indulgent chocolate chip brownie from Olivier's Bakery and a box of T2 New York Blend to add to my ever-growing T2 collection at home.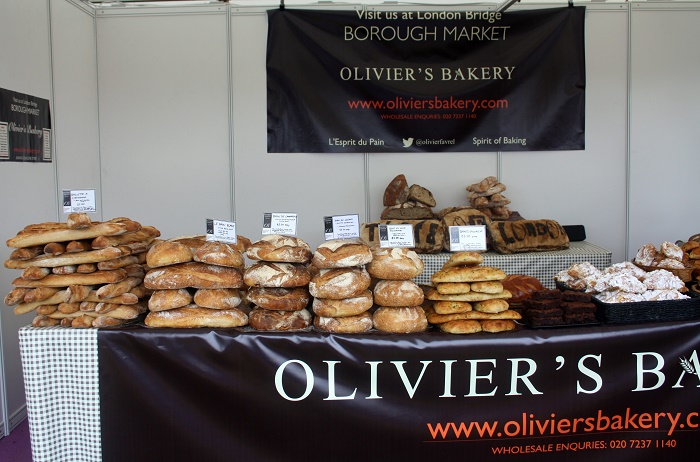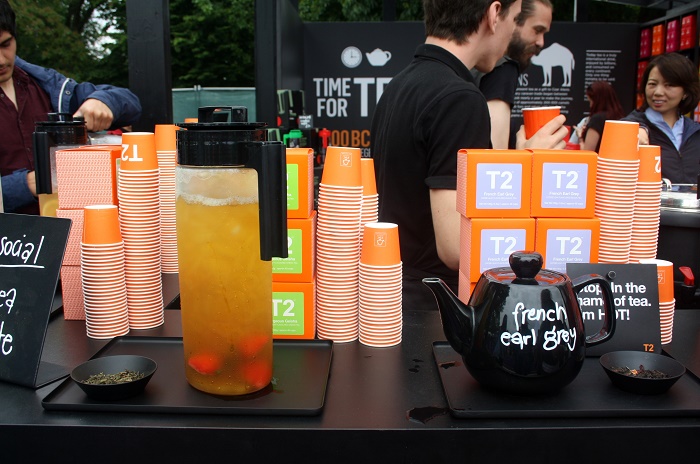 Taste of London is a great way to dine around London's top restaurants and meet new food producers and companies.  It was such a fun event and I'll definitely be heading back next year.
For more information, visit: london.tastefestivals.com and www.eatapas.co.uk
Chérie City was a guest of EATAPAS
All photos by Chérie City