Summer is here and the sales are on, so where better to take a break from the Oxford Street crowds than a rooftop oasis in the heart of it all?
The sixth floor rooftop at the flagship John Lewis Oxford Street department store has been transformed into a tropical Summer Retreat, complete with palm trees, pastel beach huts furnished with John Lewis summer products, colourful lanterns and parrots aplenty.
The entire terrace is decked out with astroturf and there are turquoise picnic tables and cosy nooks, so you can really make the most of being outside.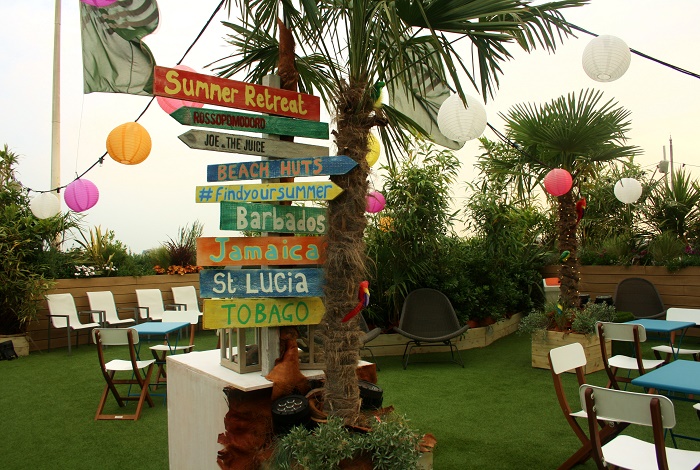 Of course, the experience is made even better with the addition of Neapolitan street food and cocktails by Rossopomodoro and healthy juices from Joe and the Juice.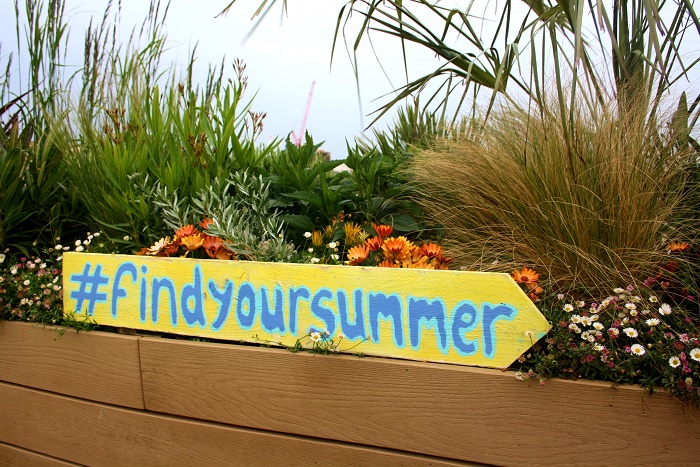 RossoTerrazza features a cute, wood-panelled 'beach shack' with a well-stocked bar and food counter where you can order from a menu of tempting Mediterranean bites.
We started with some suitably Italian cocktails – mine was a tall and refreshing Aperol Spritz while Steven enjoyed a rather potent, sweet and sour Godfather.  The cocktail list is quite extensive, balancing aperitivo classics with summer crowd-pleasers such as Pina Colada, Sex on the Beach, Shark Bite and Tutti Frutti.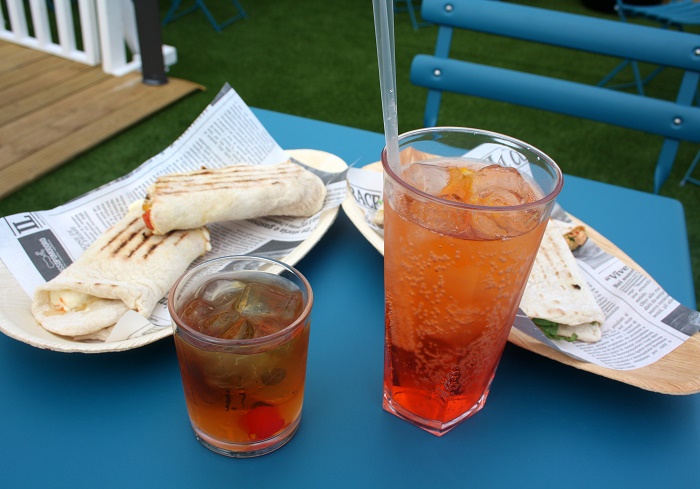 We both ordered Rotolini pizza wraps, which were fresly made to order and served in cool boat-shaped recycled wood plates.  I went for Nduja, made with chicken breast, spicy nduja, mascarpone cheese and mixed peppers.
Instead of a regular flour tortilla (which wouldn't be very Italian), the wraps are made from thin, soft and ever so tasty pizza dough.  My wrap was packed full of high quality roast chicken, red and yellow pepper marinated in olive oil, just enough piquant nduja to give it flavour and plenty of silky, oozing mascarpone cheese.
It'd expected it to be small but it was surprisingly substantial and filling – perfect for a hearty lunch.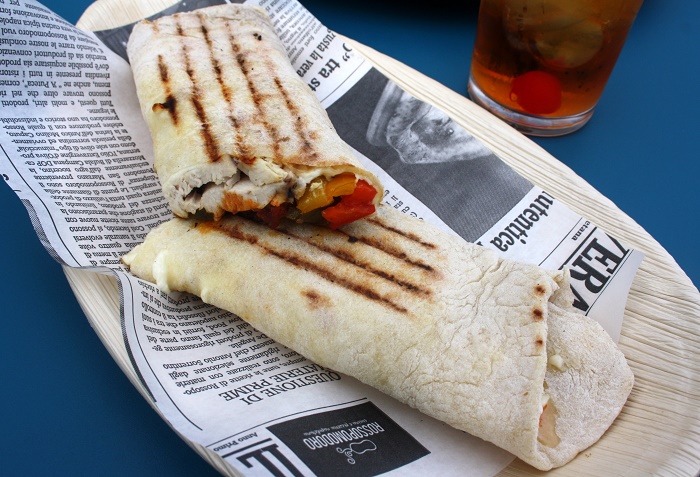 Steven went for Salmone – smoked salmon, buffalo ricotta, sun-dried tomatoes and rocket.  His wrap was big on taste with bold cooked salmon flavours, peppery rocket and authentic, creamy ricotta.  The pizza wraps come highly recommended, but you can also try Saltimbocca pizza panini, Spiedini mozzarella skewers and fresh salads.
RossoTerrazza is open all day, but it seems best to visit not too late in the evening, as two of the three salads had run out by the time we arrived at 6pm.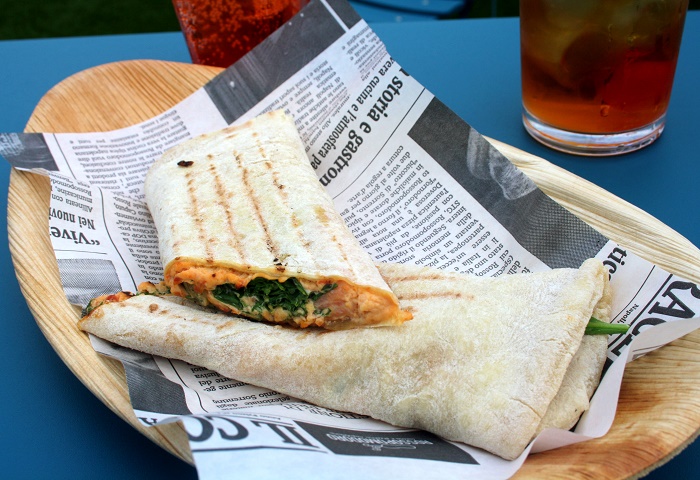 I can't resist Italian cakes and RossoTerrazza's Pastiera is an absolute must – it's simply heavenly.  The dense, buttery tart was filled with set ricotta custard studded with candied orange and lemon peel and scented with fragrant orange blossom.  I can see myself being lured back to the terrace for a slice with a pot of tea – in fact, it's a good excuse to go shopping.
Another hit was the home-made Pistachio Ice Cream, which was so smooth and rich with a natural taste of roasted pistachio nuts a subtle colour (not the usual bright green shade).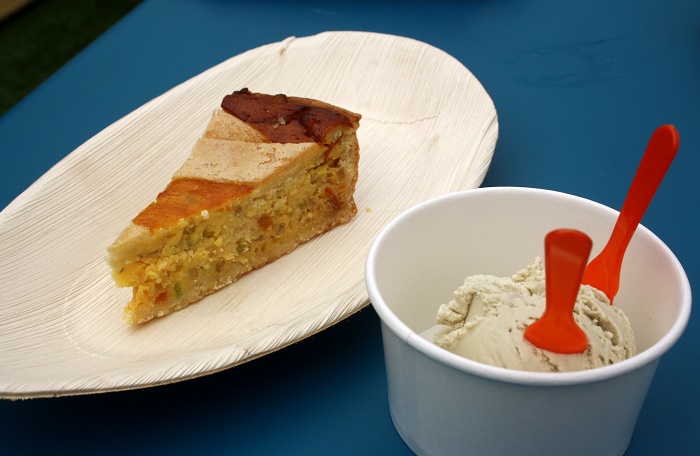 The cocktails and food at RossoTerrazza were excellent and a lighter, creative way to enjoy a taste of pizza.  The John Lewis Summer Retreat is already a popular spot in central London, so go and grab a spot in the sun and enjoy the summer from above.
For more information, visit: www.rossopomodoro.co.uk
Chérie City was a guest of RossoTerrazza
All photos by Chérie City