Discovering complex flavours and new fusion dishes can be a joy of living in a city with so many exciting restaurants, however, sometimes simple, rustic cooking can just really hit the spot.
I reaffirmed this last week over a fabulous dinner at IDDU, a new Sicilian cafe-restaurant-winebar in South Kensington. Open all day, IDDU serves healthy breakfast dishes such as Oatmeal with Millefiori honey and mixed nuts, panini and market salads for lunch and authentic pasta, grilled meat and fish dishes for dinner.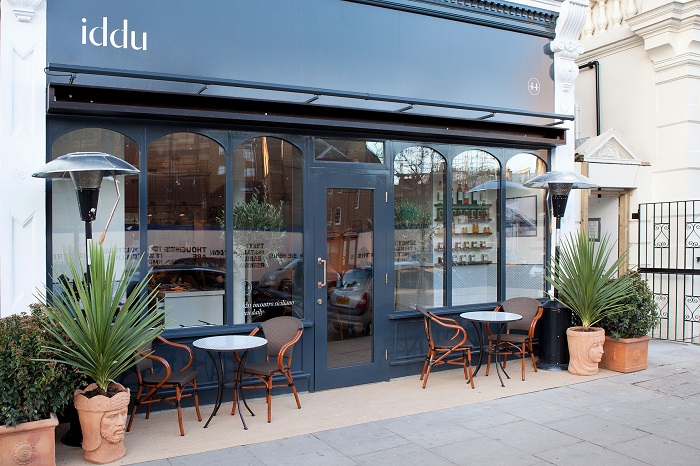 The name IDDU is used by Sicilians to describe the active volcano of Stromboli on the Aeolian Islands – a far cry from calm and leafy SW7, but the spirit of Sicily is there.
IDDU has the warm feel of a neighbourhood restaurant with welcoming staff that treat you like a regular from your very first visit.  The cosy restaurant's interiors are contemporary yet homely and the shelves are filled with gourmet products imported from Sicily.  There's also a counter filled with tempting cakes and pastries and a stylish terrace to dine al fresco.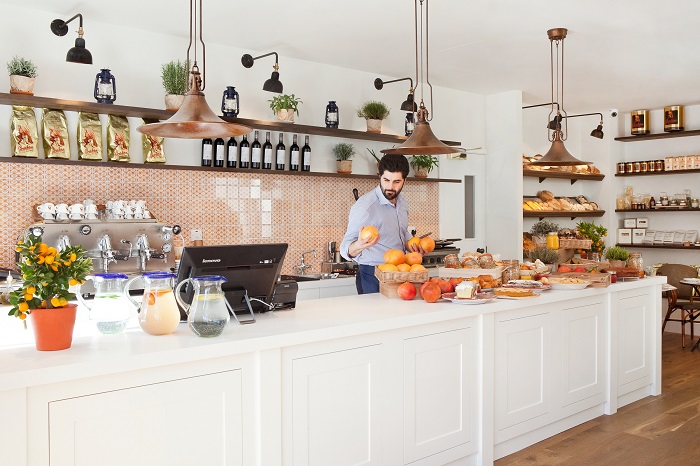 Owned by Sicilian hospitality entrepreneur Luca Del Bono, IDDU attracts a smart local crowd and is in fact part of next door's private members' club, South Kensington Club. Presiding over the stove is Sicilian chef Francesca D'Amico, who was born in the Sicilian capital Palermo and grew up by the sea close to Taormina.
On the Thursday evening that we visited it was already busy and we were given a lovely, intimate table for two right next to the window.
We perused the menu, which is typically Sicilian with a focus on Mediterranean vegetables, particularly aubergines, and just a few meat and fish dishes.  I've experienced Sicilian food made by proper mamas at an idyllic olive farm in the countryside close to Trapani, so my expectations for IDDU were high.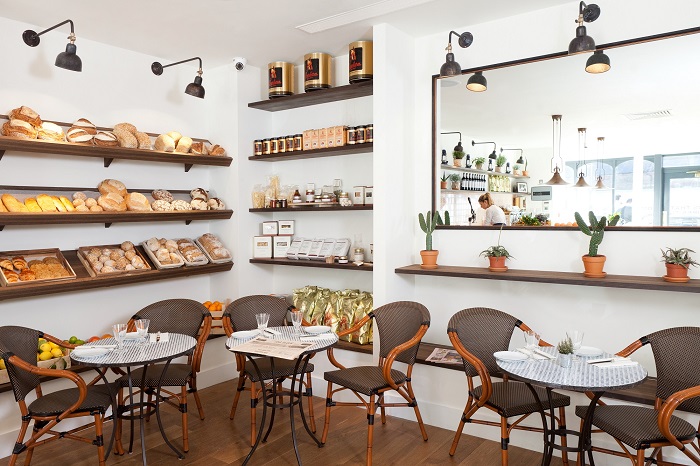 Our friendly, chatty waiter recommended we try a classic Aperol Spritz as an aperitivo, which came served in an enormous wine glass and was expertly mixed.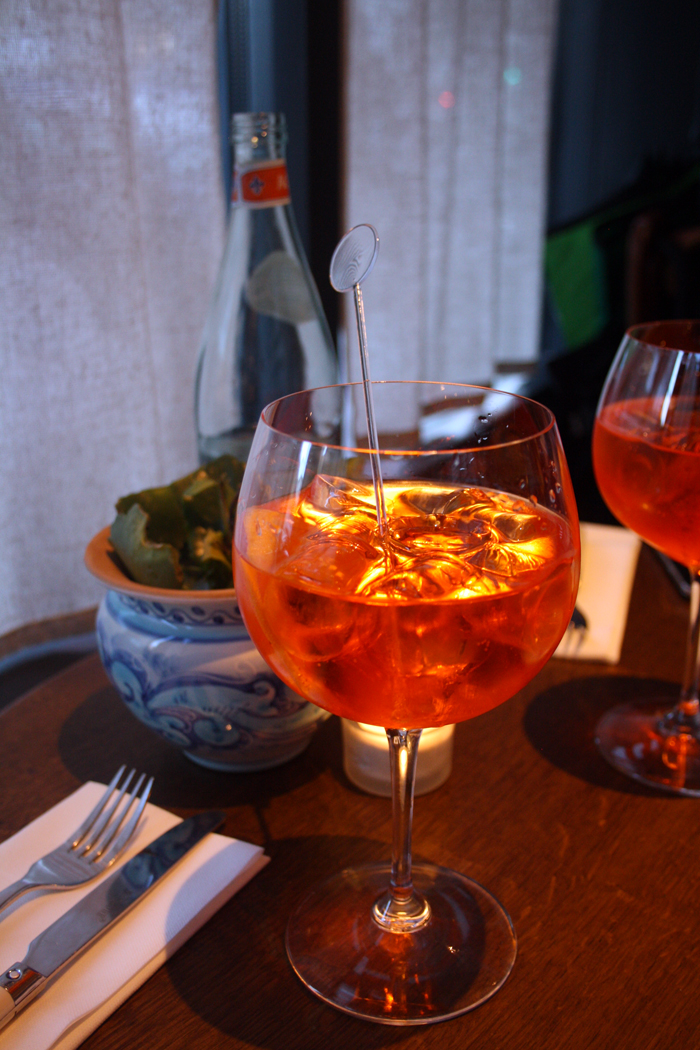 I usually try not to fill up on bread, but we arrived hungry and the Basket of Bread (£3.50) looked too good to resist.  It was a yummy trio of thin and crispy carta musica bread, rustic sliced sourdough and seasoned bread sticks, served with some very high quality Sicilian olive oil (the kind that slightly tickles the back of your throat) and sweet, tangy balsamic vinegar (£3.50).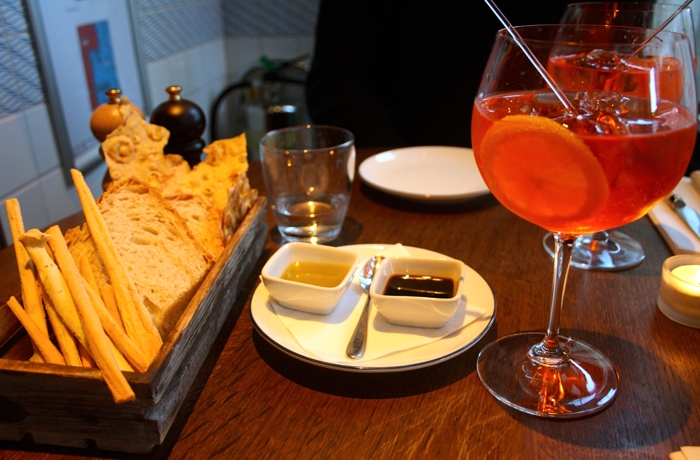 I started with the Caponata alla Siciliana (£8), which came highly recommended.  The slow-cooked, slightly warm caponata was a traditional melange of olives, chunky celery, aubergine, tomato and capers.  It had a rich, agrodolce (Italian for sweet and sour) flavour and the vegetables were so tender and juicy.
Steven went for the colourful Mozzarella Salad with Avocados and Tomatoes (£12).  The Mozzarella di Bufala was cool and light with a distinctive flavour and went perfectly with the fresh, sweet tomatoes and ripe, creamy avocados.
We were also quite tempted by the Involtini of Aubergine Parmigiana and Prosciutto Crudo 24 months aged and would try these on another visit.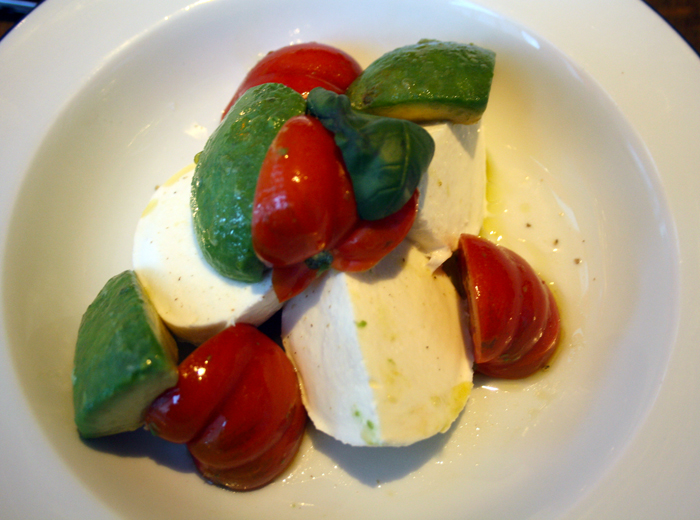 I followed with Veal Cotoletta alla Palermitana, which was baked as traditionally done in Palermo, rather than fried Milanese style.  The slim veal fillet was succulent and lean, coated in golden, crispy breadcrumbs with plenty of seasoning.
It was accompanied simply with some mixed salad leaves and a wedge of lemon, which is the authentic way of serving it.  It was very tasty, but I think it could be made a little more satisfying with some rustic rosemary potatoes or a more interesting salad.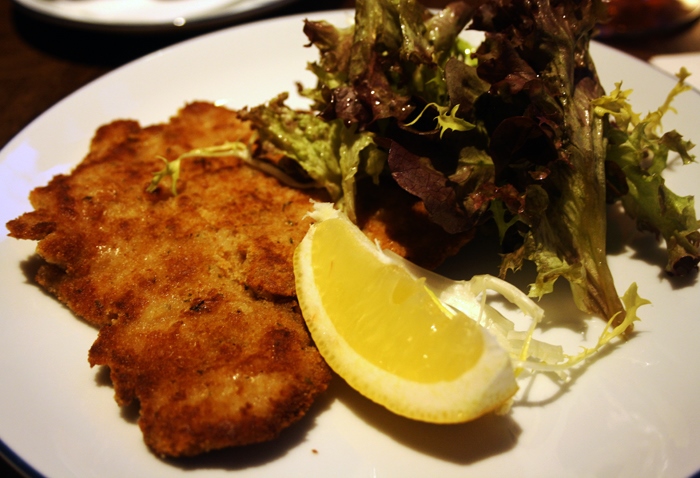 Of course we had to try the real Sicilian pasta, so Steven ordered the Spaghetti, Aglio Olio e Pepperoncino (£10.50).  The mouthwatering aromas arrived at the table before the pasta and it tasted just as good.  The silky pasta was cooked perfectly al dente and was lightly dressed in olive oil, crushed garlic, tiny pieces of piquant red chilli pepper, squeezed lemon and torn fresh herbs.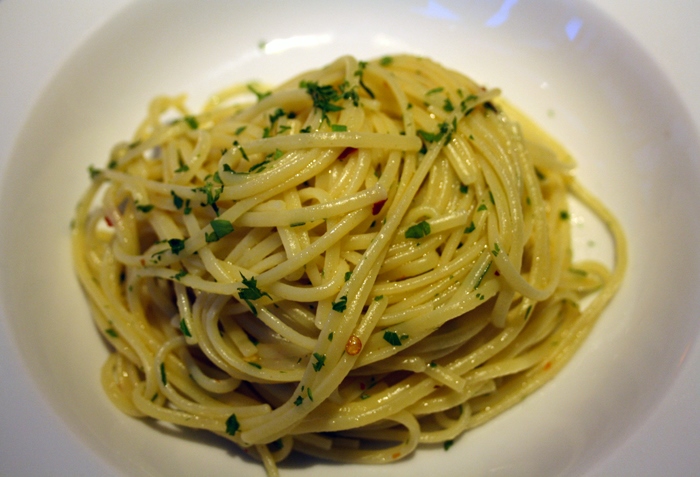 For dessert, I was tempted by the Cannoli Siciliani (£5.50).  The crunchy fried dough shell was filled with dense, velvety mascarpone cream and dusted with icing sugar.  I loved the little pots of cocoa nibs, crushed pistachios and hazelnuts to decorate the cannoli by hand.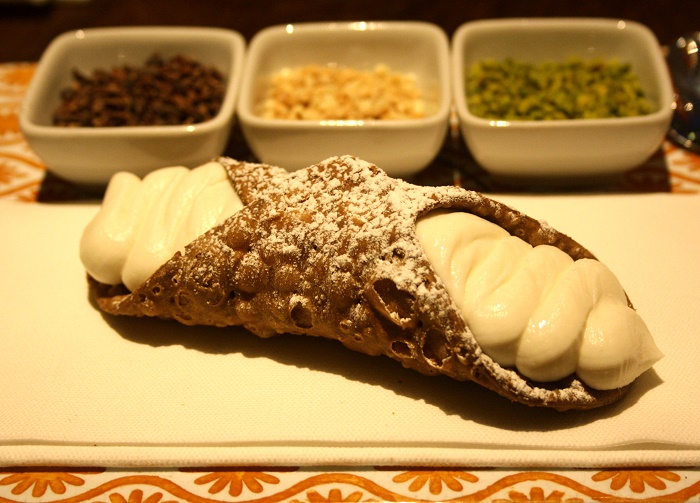 Another hit was the Almond and Orange Cake (£5.50), made with finely ground almonds and polenta.  The cake was moist and just sweet enough, topped with zesty candied orange slices and a bittersweet marmalade glaze.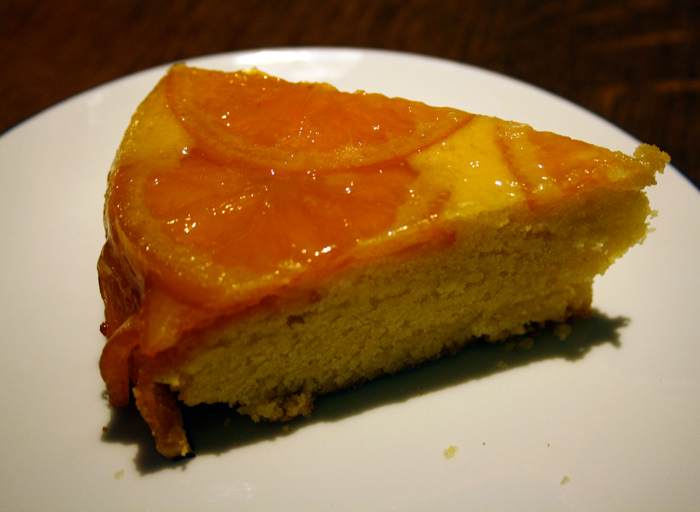 To round off our meal, we were brought shots of Frangelico on ice, just as it's done in Sicily.  As we were leaving at around closing time, more guests were arriving for a nightcap, so there's no fear of being rushed through dinner, it's all very relaxed.
IDDU is a real gem and has that friendly neighbourhood feel that makes you want to go back again and again.  Not only is the food delicious and comforting, but it's full of fresh, sunkissed ingredients and healthy natural oils.  I can't wait to go back for breakfast and lunch or make the most of the summer people-watching with a Bellini and Sicilian olives on the terrace.
For more information and booking, visit: www.iddulondon.com
Chérie City was invited by IDDU London
Food images by Chérie City (interiors by IDDU London)