East London has a brand new drinking den with the arrival of The Natural Philosopher on Hackney Road.
Located in a delightfully odd Mac Museum and repair shop, The Natural Philosopher is a fun addition to the Cambridge Heath bar scene and within stumbling distance of Mission, Peg + Patriot, Satan's Whiskers and The Viktor Wynd Museum of Curiosities Cocktail Bar & Cafe.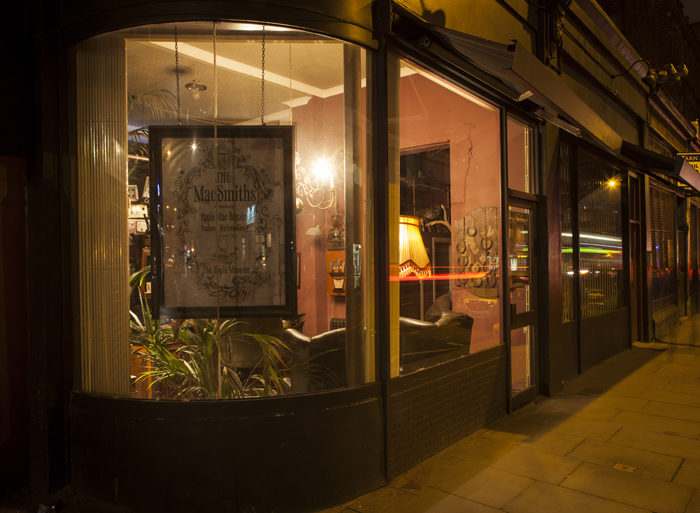 Behind this quirky new bar is James Manero and Amechi Ihenacho, owners of Manero's Private Members Club in Haggerston, who collaborated with MacSmiths owner Paul Davis.  I visited on the opening night for a few rounds of cocktails and loved the bar's rebellious spirit and the expertly-made cocktails.
The entrance has the feel of a grand Victorian office with period features and taxidermy.  On the right is the Mac Museum, where guests can sit amongst Paul Davis's personal collection of Apple products dating back to 1976.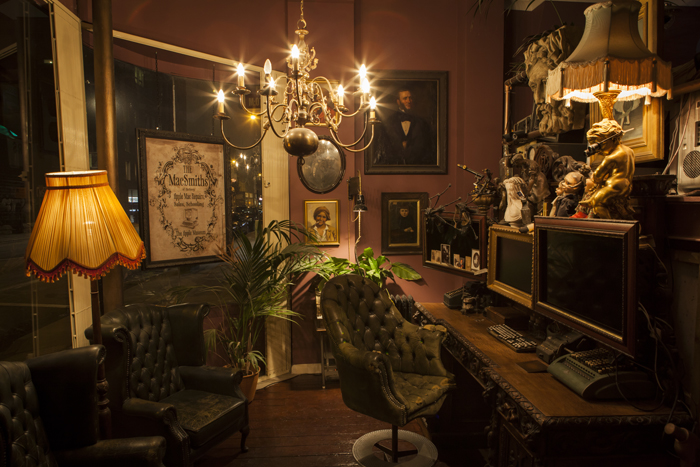 Walk down a few steps to the intimate bar with rich red walls and gold-framed paintings, dimly-lit with oil lamps on each table.  Bartenders mix their creations from a sunken bar, slightly out of sight.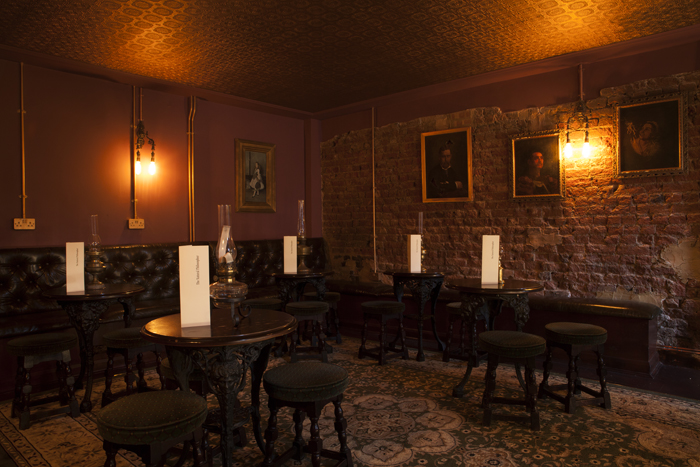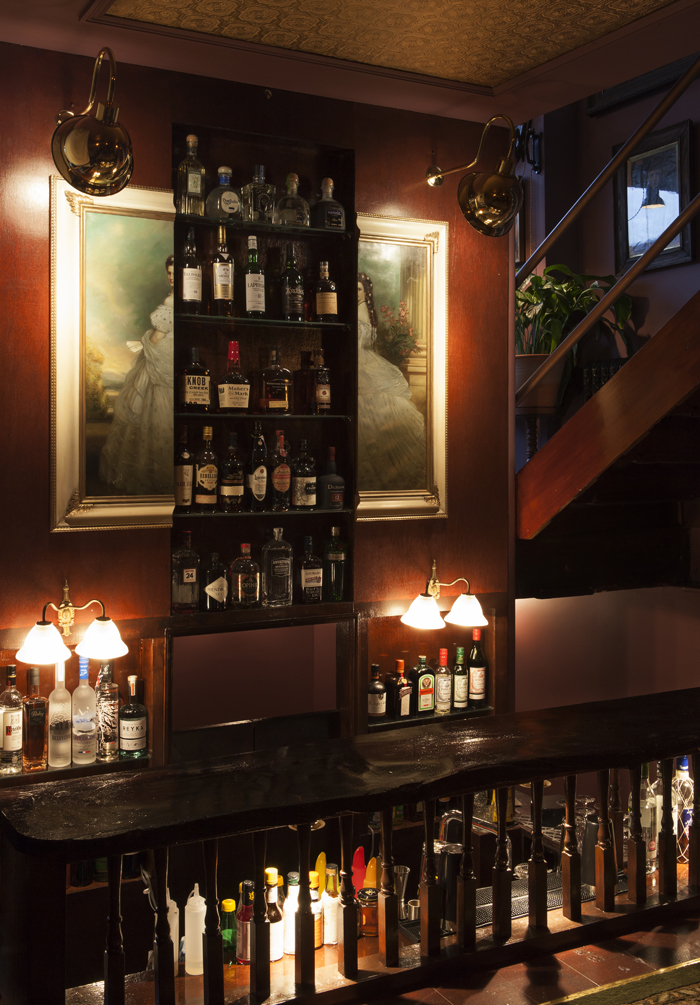 The bar sits just 25 people and is table service only for that refined speakeasy vibe.  Bar Manager Alban Hajdini's menu is equally petite with just seven signature cocktails, blending fine spirits with natural botanical and aromatic ingredients.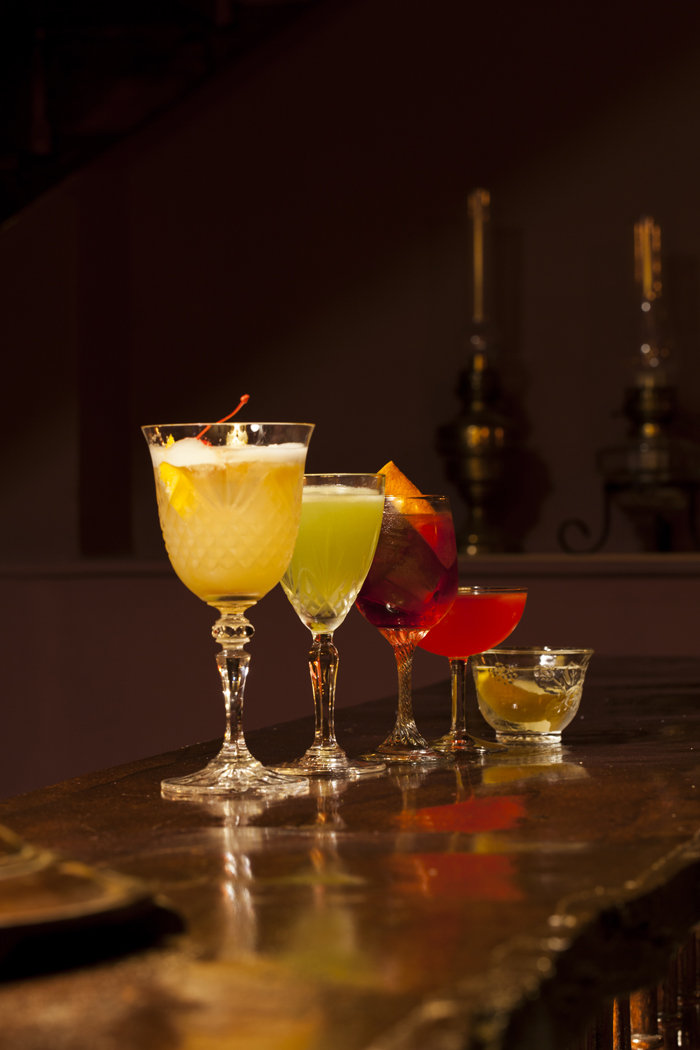 The cocktails we tried were all excellent and my favourite was the refreshing Baltazar, made with lemon infused Moskovaya vodka mixed with lemongrass, raspberries and topped with lychee juice.
Steven tried the Lord Kelvin, the bar's own take on a classic gin sour.  It was a potent blend of Brokers Gin, lemon thyme-infused sugar syrup, lemon juice with Angostura and lemon bitters.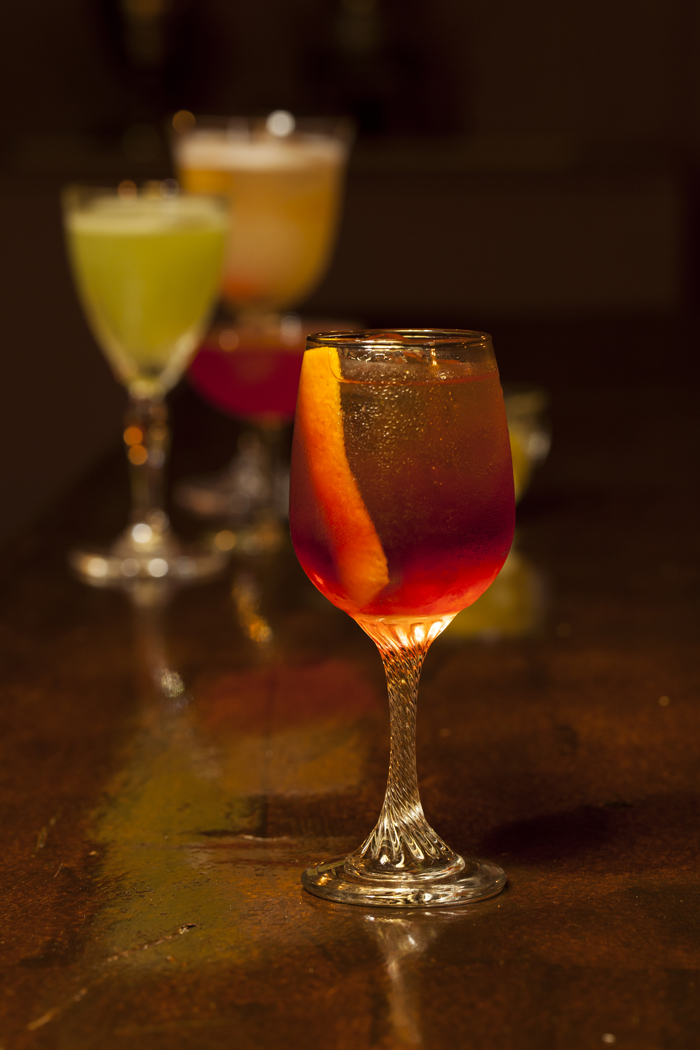 For something super-strong, try the Zabarella with cardamon-infused Ocho Tequila, lime juice, vanilla sugar syrup and pomegranate juice or the bohemian Parmenides with Hennessey Cognac, yellow Chartreuse, Absinthe bitters, topped with white wine.
If you're not in the mood for cocktails, there's also an interesting selection of wines from around the world and local beers.
The Natural Philosopher is a fantastic secret, low-key spot where you can enjoy a really good drink away from the crowds.  I'm pleased to have it as my local, but if you don't live in this part of town, it's definitely worth a trek over to the east for.
For more information, visit The Natural Philosopher on Facebook.
Photos by The Natural Philosopher