On the first night of our recent trip to Paris, we caught up with our Parisian friends Coralie and Sunny for a bite to eat.
Since we were staying just a short walk from their apartment at Hotel du Petit Moulin, we decided to go local for the evening so we could walk to dinner and back.
For something light and a bit different, I suggested we try Les Niçois, a casual tapas bar inspired by the French Riviera.  Located on the edge of a quiet, leafy square, the bar is far from the busy part of the Marais and feels like a cool neighbourhood find.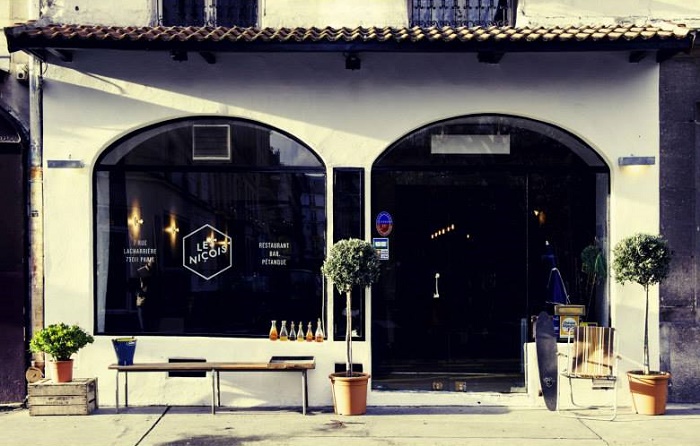 Owners Vincent Traoré and Luc Sananes bring a taste of the Med to Paris with Les Niçois.  It's low-key and atmospheric with simple wooden seating and emblems of the south of France such as a retro Ricard dispenser, vintage-style publicity posters and old maps.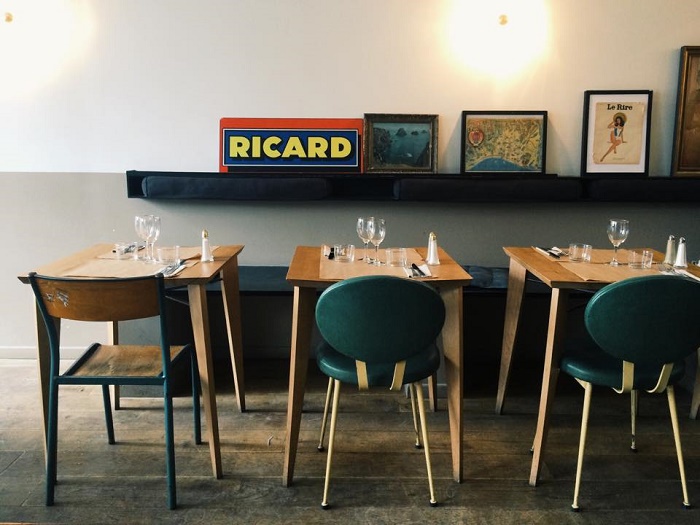 There's even a Pétanque sand pitch downstairs if you really want to get into the spirit of the Côte d'Azur.  As if that's not enough to lure you in, it gets the Colette seal of approval – you can buy Les Niçois home-made tapenades, pesto, olive oil and Rosé de Pétanque at the hip lifestyle store.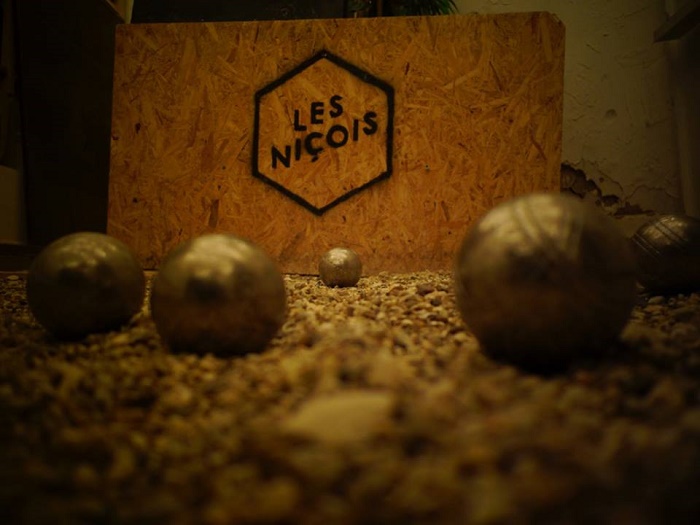 The menu at Les Niçois features a selection of dishes typical to Nice as well as a daily chalkboard of specials.  I also thought the drinks menu was rather fun with what Coralie calls 'holiday drinks' like Monaco, Panaché and all kinds of aniseed aperitifs such as Pastis and Ricard.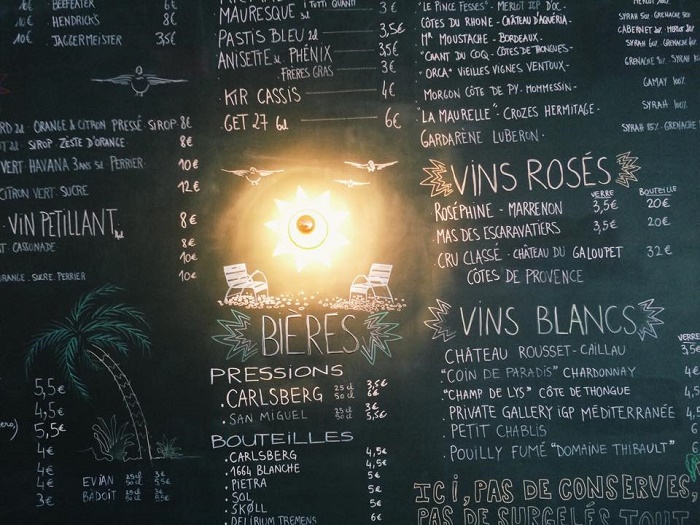 Steven and I both couldn't resist a Monaco (€3.60) while Coralie and Sunny had a glass of really good white wine from the south of France (I forget the name but it had lovely notes of juicy apricot).
We both ordered the Assiette Nissarde (€12) to share and it was the perfect size for two people.  The Pizza Nissarde was petite yet rich with sunkissed tomato confit atop and a sliver of anchovy atop a fluffy, moist base.  The Pissaladière was also delicious with sweet, slightly tangy slow-roasted onions and fresh herbs.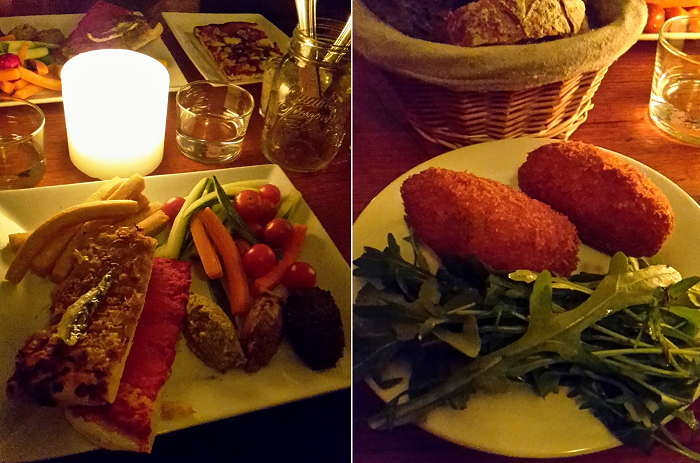 We all loved the crispy, pillowy Panisses – chunky chickpea fries that were surprisingly light and not at all greasy.  They were the ideal accompaniment for dipping into the home-made Tapenade Vert, Tapenade Noire and Anchoïade.
The olive tapenades are full of punchy flavours and are so very moreish – luckily we were also offered a basket of top notch rustic bread to make them go even further.  The Anchoïade is more of an acquired taste and it split opinion on our table.
Steven and I shared a plate of Chipolata Croquettes (€6), which were plump and substantial with a rich, creamy filling and a crispy, golden breadcrumb coating.  Coralie and Sunny also tried a few vegetable dishes that went down well.
Of course we didn't pass on dessert and these ones are particularly tempting.  The Speculoos Creme (€6)was velvety and decadent with a crumbled biscuit topping, while the Brownie du Chef (€6) was rather special.  Far from a regular brownie, this one was filled with white chocolate chips, hazelnut praline and a touch of salted caramel.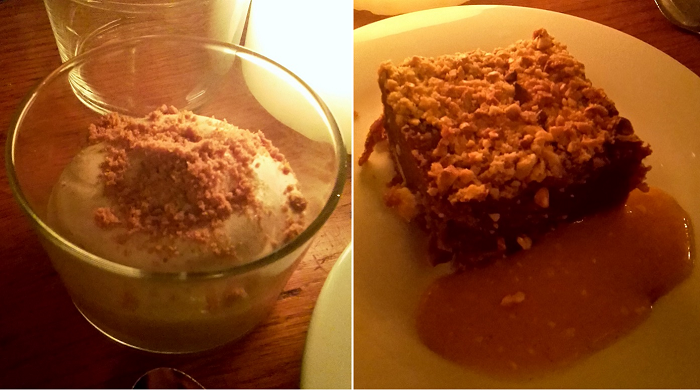 As usual we were one of the last tables to leave, but we were never once rushed by the friendly, charming staff.  It's definitely the kind of place you can come to with friends and chat the night away over drinks and regional French bites.
Not only does it have a great atmosphere but it's also refreshingly affordable, so you can eat well for a little or really indulge and sample an array of dishes.
Les Niçois has made it onto my list of favourite spots in Paris and I can't wait to go back and try the lunchtime formule or the weekend brunch for a bargainous €25 per person.
For more information and booking, visit: www.lesnicois.com
Photos by Les Niçois and Chérie City