On my recent trip to Paris, I caught up with my friend Coralie for an afternoon of shopping and a bite to eat in the Marais.  Steven headed over to the Palais de Tokyo to check out the latest exhibition, allowing us a few hours of girl time.
We met up at our hotel Bourg Tibourg and headed out into the Marais for a bit of an adventure.  We shopped at Maje, American Vintage, Comptoir des Cotonniers and Repetto and Coralie showed me her favourite jewellery boutique, Marine de Diesbach.  It has the feel of an artist's studio with handmade pieces that you can't find anywhere else.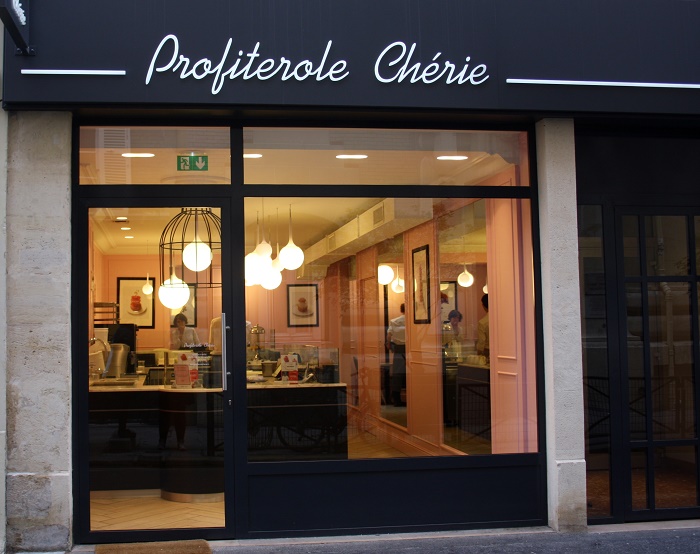 Another stop was at the wonderful Palais des Thés, where we sampled green tea and jasmine tea paired with financiers.  Continuing the tea and cake theme, we headed up to rue Debelleyme in time for the 'quatre-heures' (tea time).
Coralie took me to a new profiterole place that had recently opened, but she left the name as a surprise until we arrived (needless to say I was thrilled).  Profiterole Chérie is a bijou little patisserie and tea salon that simply offers traditionally French choux with a twist.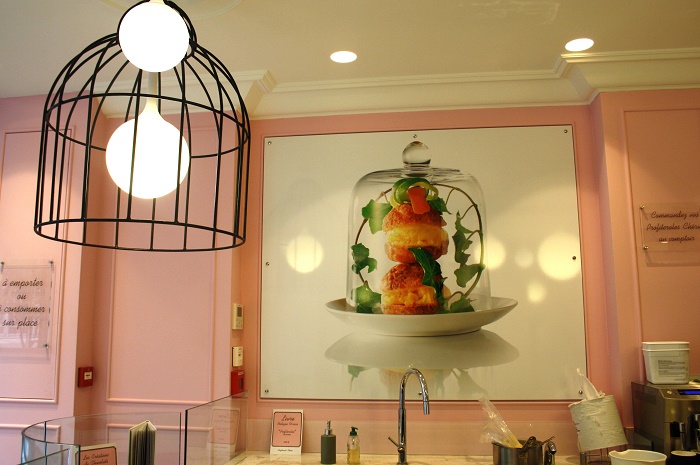 Profiterole Chérie is the first Parisian patisserie by acclaimed pastry chef Philippe Urraca (awarded Best Craftsman of France in 1993).  It's pretty and oh so Parisian with dreamy pastel pink walls, marble tables and highlights of dove grey.
Profiteroles are freshly-baked at the store and prepared to order at the open counter.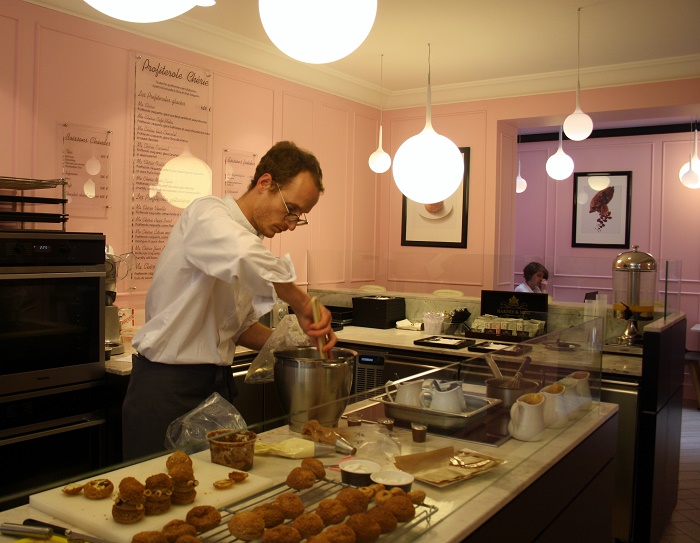 The menu features choux filled with ice cream or pasty cream in a variety of flavours, as well as a special profiterole of the moment.
Knowing that I would be eating dessert later on, I went for the light and fruity Ma Chérie citron meringué (€6).  The crisp, freshly-baked chou was filled with smooth, cool lemon curd cream and topped with meringue sticks and lime zest.  It was accompanied by a pot of zingy, sharp citrus coulis to pour over the top.
Coralie's Ma Chérie Paris-Brest (€6) was a delicious blend of velvety praline cream, roasted hazelnuts and rich chocolate sauce (if you love Nutella, this is the one to order).
We washed down our profiteroles with cups of Earl Grey tea (€3), although I would be tempted next time to try the chocolat chaud.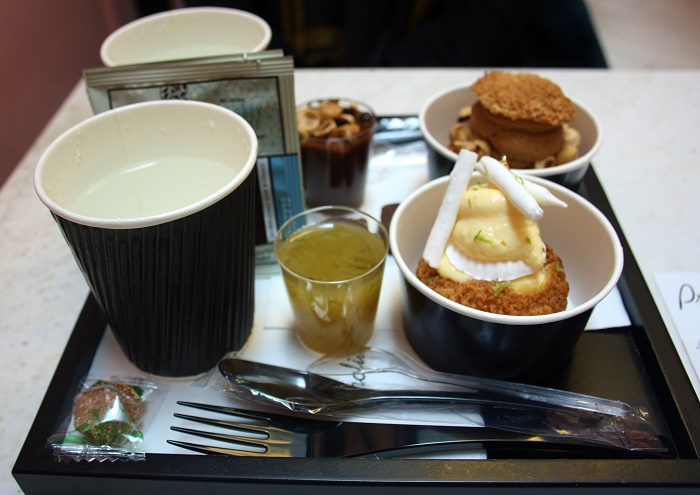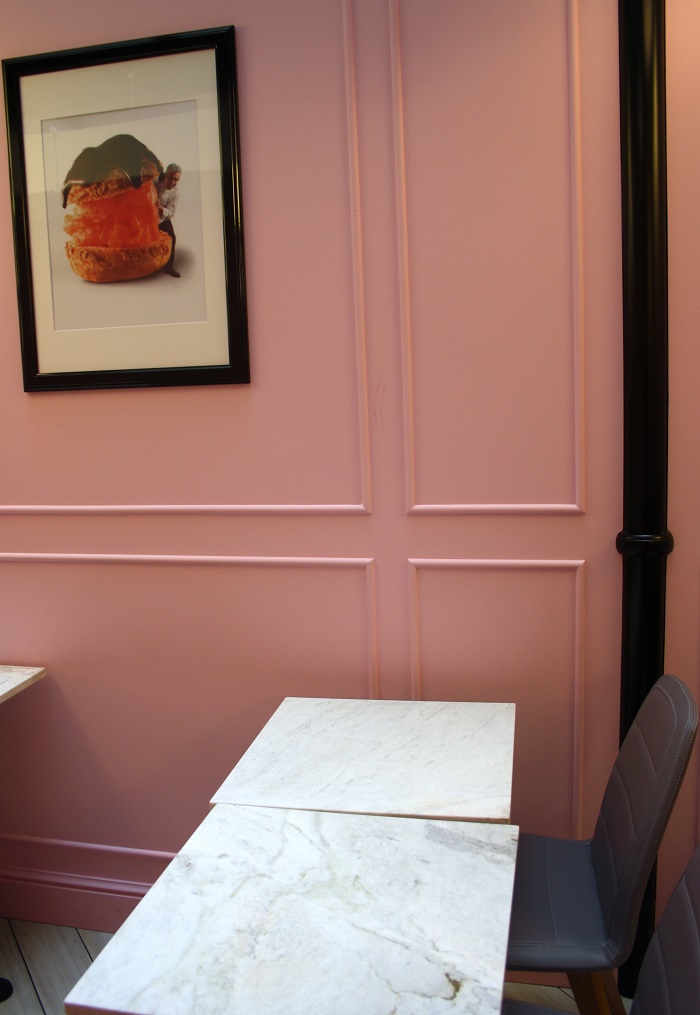 Profiterole Chérie is a delightful spot for an afternoon pastry fix and a good gossip.  It's surprisingly affordable for the area and feels friendly, intimate and unpretentious.  I can definitely see it becoming our new Paris tradition.
For more information, visit: www.profiterolecherie.fr
All photos by Chérie City