Royal China is quite an institution in London for traditional Chinese dishes and authentic dim sum.  The first Royal China restaurant opened in 1996 and has since expanded to six branches across London (plus one in Singapore).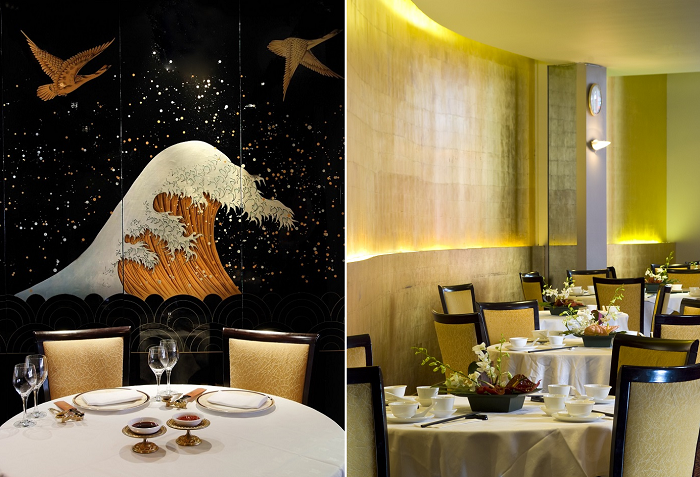 Royal China has been on my foodie 'to do list', so last week we popped along to the flagship Baker Street restaurant for a leisurely dim sum lunch.  Also a few doors down on Baker Street is the more upscale Royal China Club, a favourite haunt of the likes of Beyonce, Sam Smith and Chef Ken Hom.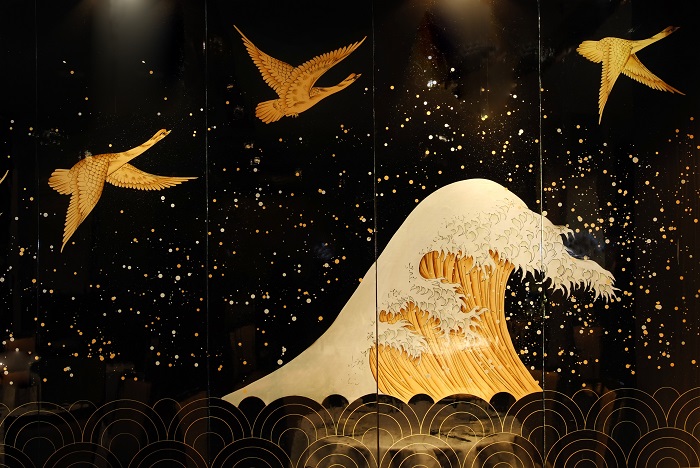 The spacious restaurant was busy when we arrived with most guests sharing baskets of dim sum.  The two of us were seated at a large round table for six – not that this mattered, as it meant there was enough room to lay out our feast.
The menu features typical dim sum that we were already familiar with, but the specials include some more unusual dishes using Iberico ham, soft shell crab and lobster.  We ordered a selection of dim sum from the main menu with notions of trying a few specials later, but we underestimated just how filling the dim sum would be.
We sipped on Oolong Tea (£1.50) served from a pot into small cups throughout our meal, but there are also fruity or milky bubble teas to try.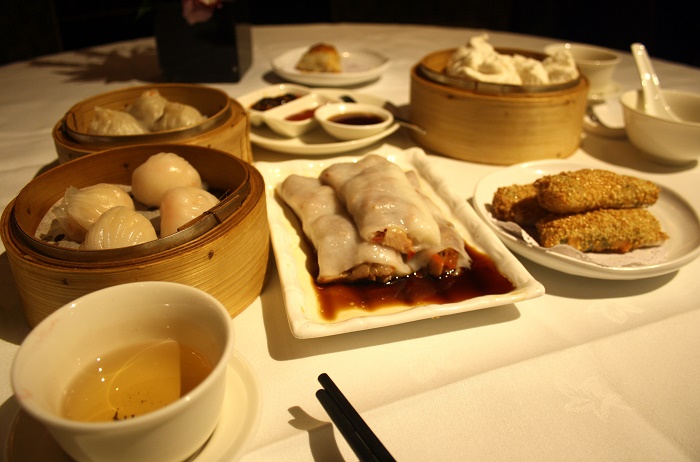 I was pleased to find my favourite Shanghai Pork Dumplings (£3.50) on the menu and wish I'd ordered a whole basket to myself.  If you're not familiar with Xiao Long Bao, they're rather special dumplings with a delicious broth surrounding the minced pork filling.
Royal China's Xiao Long Bao were just as tasty as the ones I'd tried in Shanghai with a rich broth, tender pork filling and a delicate wrapper – utterly moreish.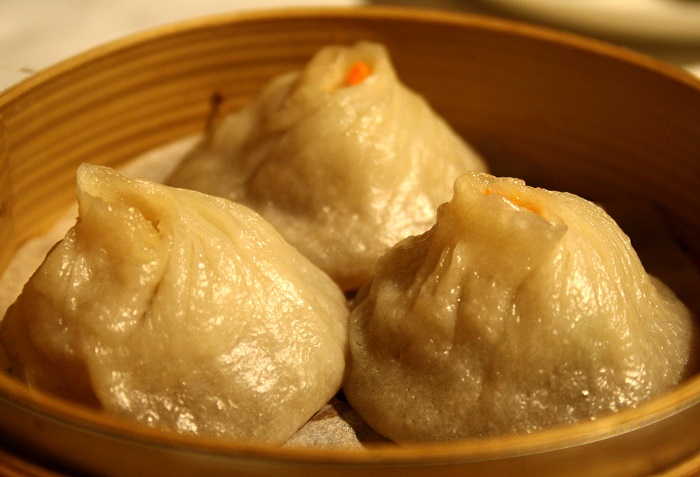 Roast Pork Buns (£3.50) were light and fluffy yet substantial, filled with a generous amount of lean pork in a rich, slightly sweet sauce.  They also come with a chicken and mushroom filling and I regret not being able to find extra room to try these too.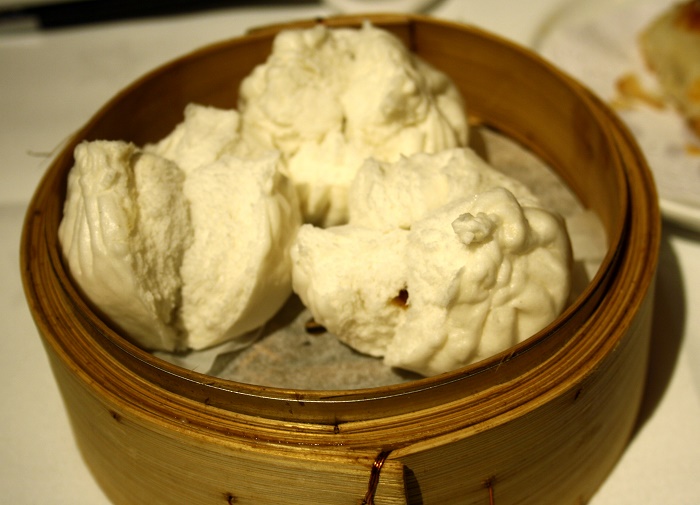 Prawn Dumplings (£3.80) were exemplary with fresh, aromatic prawns mixed with vegetables and bamboo, encased in a delicate dumpling wrapper.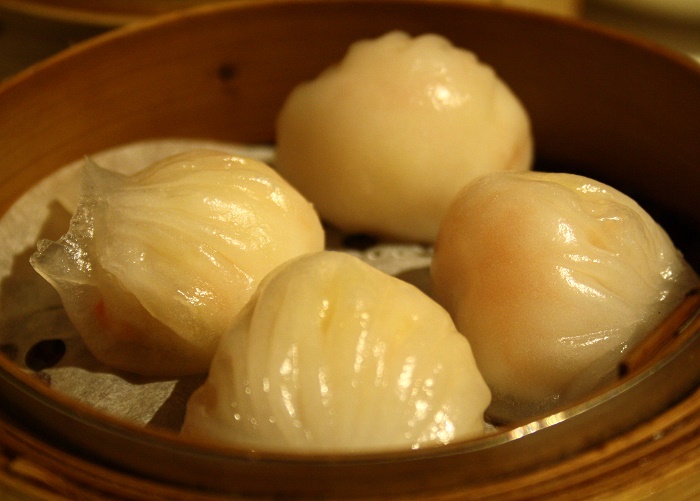 Pan-fried Gyoza (£3.30) were the largest I've ever had and they were packed full of well-seasoned pork filling and nicely browned on one side.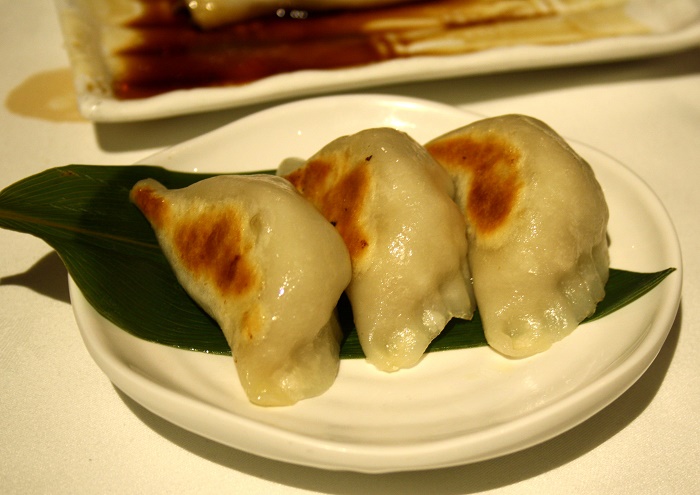 Honey Roast Pork Puffs (£3.50) were delightful little parcels of golden, flaky glazed pastry filled with piping hot succulent pork.  If you like sausage rolls, you won't be able to resist them.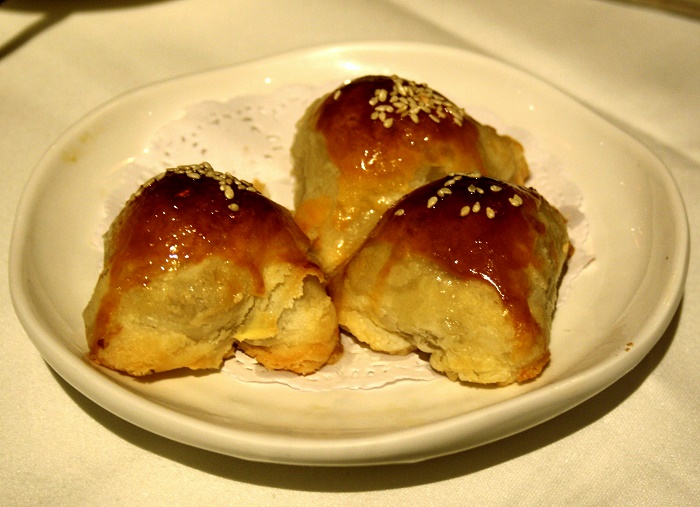 I also really enjoyed the Sesame Prawn Rolls (£3.80) which had a similar topping to prawn toast but the steamed rolls were filled with pieces of succulent prawn, vegetables and herbs.
The only dish that didn't win me over was Honey Roast Pork Cheung Fun (£4.20).  The honey roast pork inside the rice rolls was perfectly cooked and I liked the accompanying sweet soy sauce, but I found the rice rolls themselves too thick and sticky.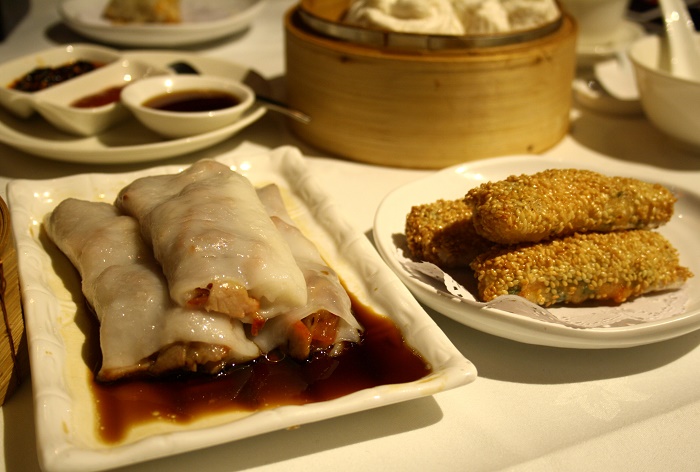 Before visiting, I had wild ideas of ordering an endless stream of dishes, but I was surprised at how quickly I became full.  Dim sum may appear light and bite-size but in fact it can be quite rich and flavoursome.  Next time, I would probably add a rice dish or some roast duck to vary the flavours.
As always, we found room for some dessert and were tempted by the Steamed Sweet Egg Custard Buns (£3.50).  The fluffy, piping hot and perfectly round buns were filled with a dense, creamy egg custard with just the right amount of sweetness.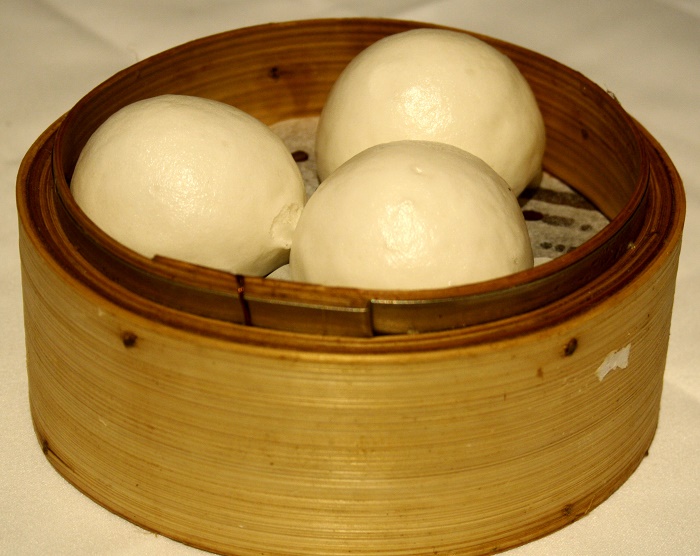 Chilled Mango Pudding (£3.50) is a lovely dessert to order if you want something light and can't manage anything else that comes in a basket.  It's simply a smooth, creamy mango-flavoured jelly atop a sea of condensed milk.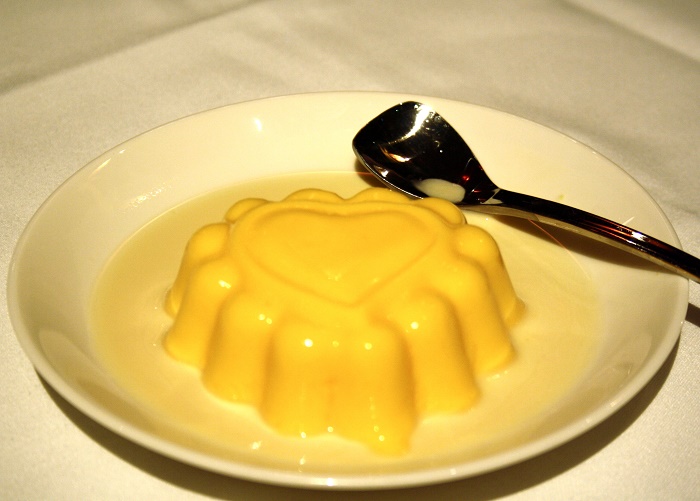 Royal China Baker Street is a great spot for a dim sum fix and is very affordable for the portion size and quality.
There are a few things that would make the atmosphere more relaxed –  the music was rather kitsch and service was reasonably quick but a little stiff at times.  I'd definitely go back to try more of the menu and Royal China Club is now high up on my foodie list.
For more information and booking, visit: www.rcguk.co.uk
Chérie City was a guest of Royal China Baker Street
Photos by Chérie City (interiors by Royal China Baker Street)