For the past few seasons, I've had ombre highlights in my hair and love the sunkissed look that they give.  My best ombre look was courtesy of Errol Douglas Salon in Belgravia, when I asked for an SJP look before heading off to New York.
Since then, I added more highlights to the lengths of my hair and after the summer, I was in desperate need of a change.  So, who better to revive my hair colour than the dream team at Errol Douglas?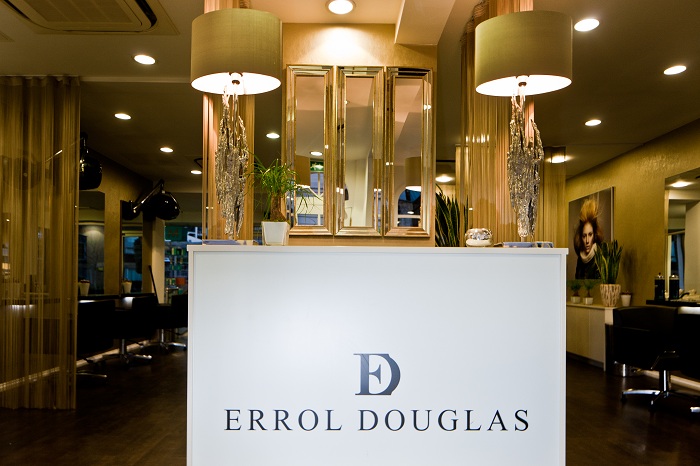 A few days before my appointment, I went for a patch test and consultation with the lovely Jasmin Allen, Senior Colour Master at Errol Douglas.  We discussed toning down my highlights, which were by that time looking a little brassy, and neutralising hints of red in my hair.
Jasmin explained that while ombre hair can look shimmering and natural in the summer, the reduced sunlight in winter can change its appearance and make the colour look harsher.  We both agreed on a softer, tidier look to reflect the changing season.
On the day of my appointment, I got settled on a salon chair with plenty of natural daylight and enjoyed a freshly-brewed Earl Grey served in the signature ED monogrammed tea service with a stack of glossy magazines.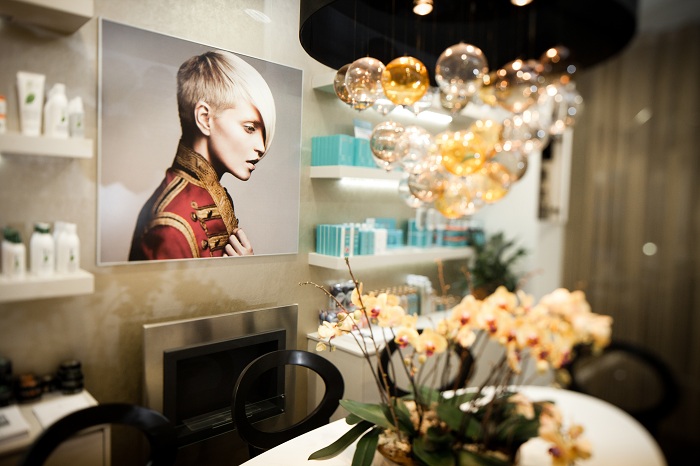 Jasmin expertly applied a light brown semi-permanent Matrix dye to my roots and later took it through to the lengths to balance the colour.  Semi-permanent dye rules the roost at Errol Douglas, as it gives hair a multi-tonal, shiny appearance and helps avoid visible root regrowth.
I was pleasantly surprised at how speedily the dye was applied and developed – there can sometimes be a lot of waiting around at other salons.  After one read through Vogue, I was ready to hit the washing station, where I could put my feet up and relax.
The dye was washed out of my hair and then followed with an illuminating gloss treatment.  My hair was cleansed with luxurious shampoo and conditioner by Moroccanoil (of which Errol Douglas is a brand ambassador) and I was treated to a relaxing shiatsu head massage.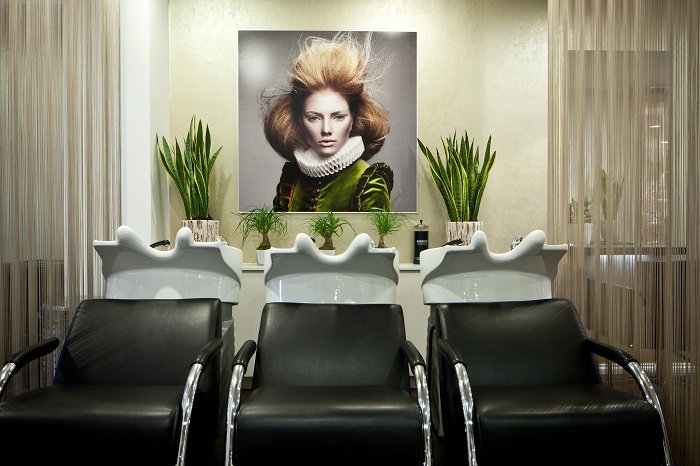 With newly-coloured hair, it was time for my cut with Senior Stylist Anna Bloomer.  Anna has cut my hair twice before and remembered exactly how I like my hair – she just knows what works.  We decided on a generous chop of around 1.5 inches from the lengths, tidying up the long layers and shortening the front layers.
As always, Anna gave me some excellent hair advice, including how to style my curls and get the best out of my styling products by applying them directly to wet (not towel-dried) hair.  She also drew my attention to new hair coming through, signalling a recent improvement in health.  I'd never really considered how your hair can be a mirror of your general well-being.
To maintain hair thickness, Anna recommends Viviscal Professional supplements for an 'inside out' approach, weekly Moroccanoil masks and regular salon trims.
Anna then swiftly blow-dried my hair straight with light movement on the ends and wrapped my locks in giant rollers to add volume and bounce.
I was absolutely delighted with my new hair, which looked neater, more balanced and ready for autumn/winter.  The dye covered my highlights and white hairs subtly and the good cut gave my hair a healthy appearance.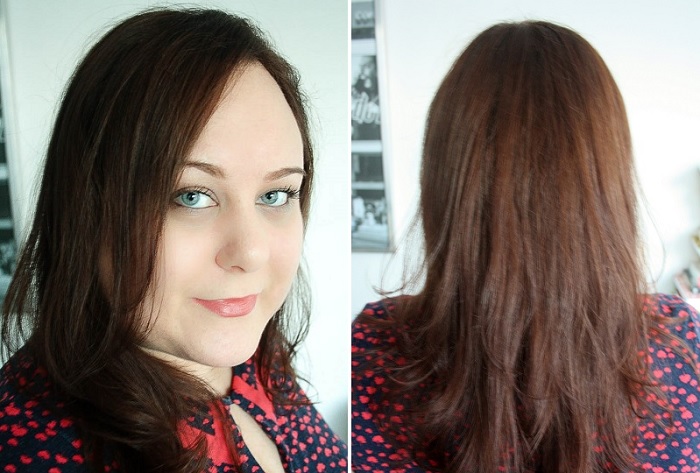 Errol Douglas transformed my hair yet again and I'm thrilled with the results.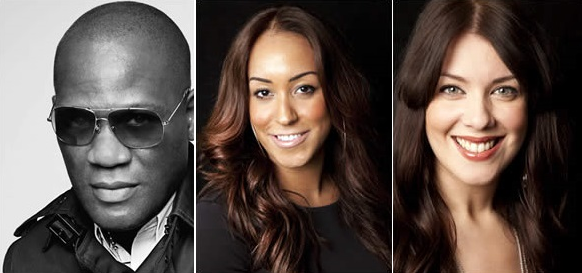 Here are some of Jasmin's top tips for an ombre detox:
– Making the hair warmer and richer will give the hair and instant lift.  Warmer tones add warmth to the skin and reflect the light differently – it's quite an instant fix!
– Going darker is another great idea.  It can be more dramatic, adding richness and glamour for the colder months.
– Give hair a seasonal break – let it rest and detox by going darker not lighter.  The darker colour disguises damage and the tones are more forgiving.
– Giving your hair a rest over the winter months by having less contrast between your natural hair colour of course means more time between salon visits, allowing natural oils to improve hair condition too.
The Errol Douglas Private State Room is now open and perfect for a VIP experience away from the salon hustle and bustle. For more information and booking, visit: www.erroldouglas.com
Chérie City was a guest of Errol Douglas Salon 
Photos by Errol Douglas and Chérie City