Maggie Smith + Paris is the ideal formula for a pleasant Sunday afternoon film,  however My Old Lady is more than a rose-tinted stroll through the city.
Playwright Israel Horovitz has adapted his play for the big screen and the story is certainly worthy of the stunning backdrop of Paris itself.
Down-on-his-luck New Yorker Mathias Gold (Kevin Kline) arrives in Paris to claim his inheritance left to him by his father – a prime piece of real-estate in the Marais.  When he arrives at the townhouse, he startles a snoozing Madame Mathilde Girard (Maggie Smith), who tells him how much he resembles his father.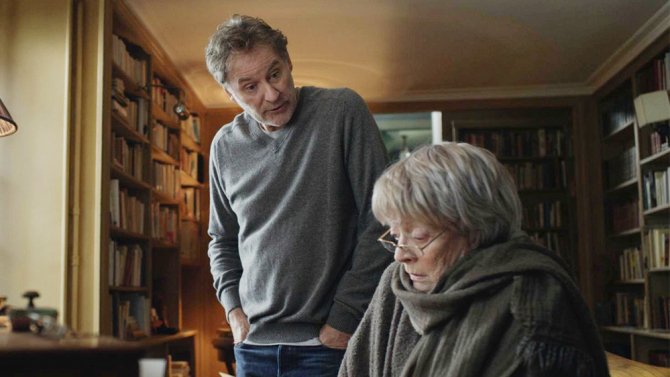 After a few cordial exchanges, 94-year-old Madame Girard explains that under French law the apartment is a 'viager' and he will not own the building until she has died.  In fact, he must pay her 2,400 Euros per month now that the contract is in his name.  Mathias's relationship with his father had always been fraught, so he sees inheriting this debt as the final kick of the boot.
Hoping that selling the apartment would be his long-awaited windfall to compensate his unpublished novels, three-times-divorced Mathias arrives penniless and without a return ticket.  Madame Girard allows him to stay in one of the rooms and keeps his gold watch as a good faith payment until he gets back on his feet.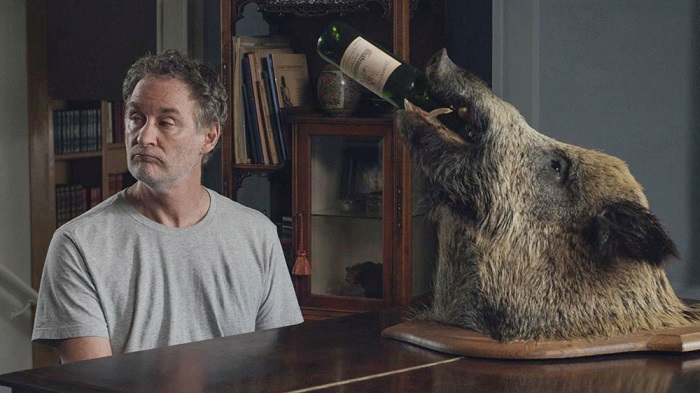 It becomes quickly apparent that English tutor Mathilde has a strong constitution and vivacity for life, due in part to her sense of discipline and love of good wine.
Mathilde's live-in daughter Chloé (Kristin Scott Thomas) is furious at her mother's extended invitation and insists that Mathias leaves.  The atmosphere is frosty but bullish Mathias stands his ground and immediately seeks a valuation from eccentric property agent Monsieur Lefebvre (Dominique Pinon).  He then sets about selling Madame Girard's lucrative antique furniture in the abandoned upper rooms to get some quick cash.
Suspicious of Chloé, Mathias follows her and discovers she's having an affair with a married man.  Meanwhile, he tries to broker a deal to sell the contract to a snake-like property developer, who Chloé believes will try to demolish the building and build a luxury hotel.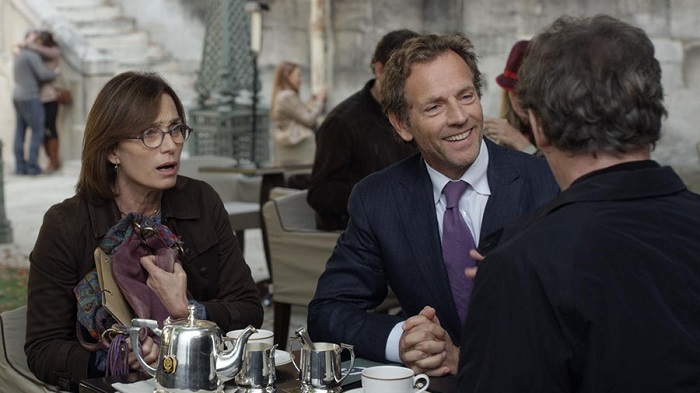 As they get to know each other, it emerges Madame Girard and Mathias's father were lovers for over 50 years.  Devastated by the news, Mathias breaks his sobriety with copious bottles of red wine and ends up being robbed while asleep by the Seine.
The messy consequences of the affair soon become apparent as Mathilde and Chloé discover that Mathias's mother committed suicide when he was a young boy.  With emotions running high, Mathias and Chloé comfort each other and spend the night together.  With all of the family secrets exposed, Chloé confronts her mother about her own lack of love and affection from her father.
The ending feels like a satisfying conclusion to the characters' journey of self-discovery.  Kevin Kline gives an excellent performance as a petulant, self-loathing American oblivious to the subtleties of Parisian culture.  It's hard to feel any empathy for him at all, until he breaks down and works through his anger towards his father.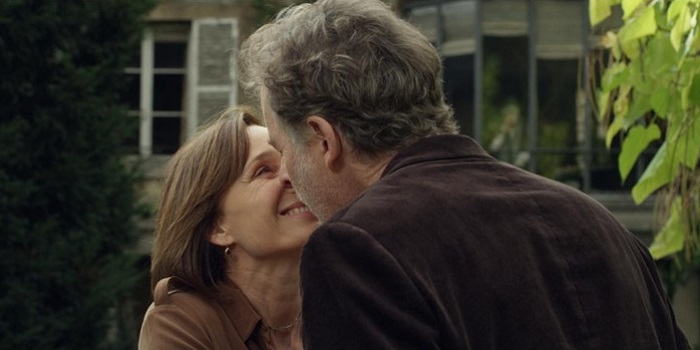 Maggie Smith shines as the intelligent yet stubborn Mathilde and uptight Kristin Scott Thomas thaws as she reveals her vulnerability.  While the indulgence of some Mathias's monologues can drag the pace at times, My Old Lady is an enjoyable Paris love story without the schmaltz.