Eyescream and Friends in Barcelona is one of the coolest ice cream parlours that I've ever seen.
Nestled on the Paseo Joan de Borbo – the main street leading down to the Barceloneta beach – Eyescream and Friends is a tiny concept store with minimalist, laboratory-style interiors.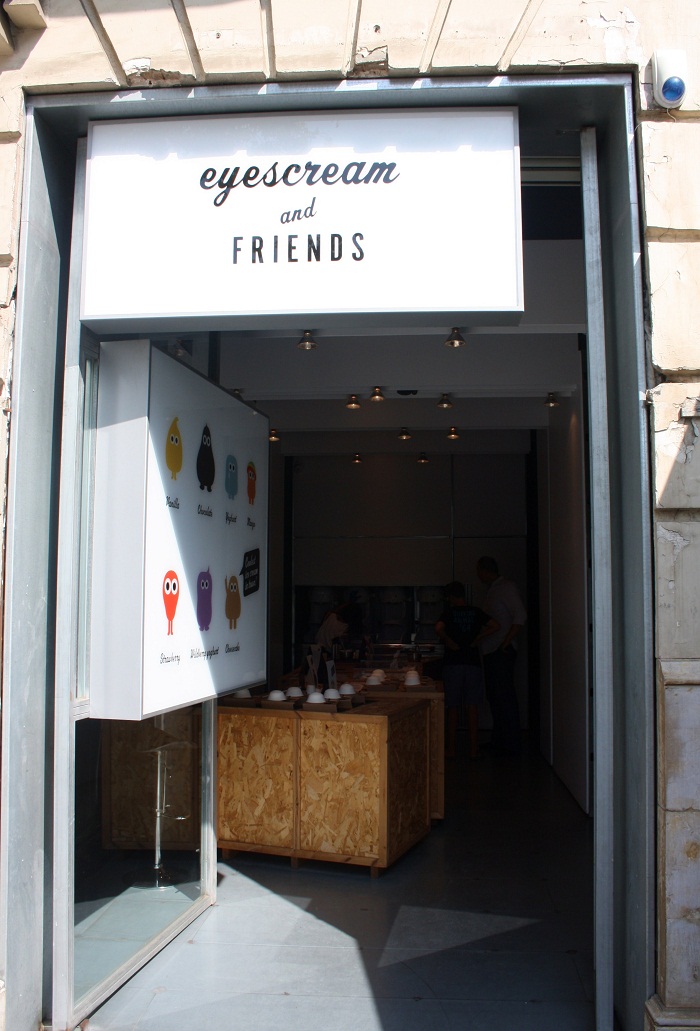 Designed by Estudio m Barcelona, the slick space is brought alive with colourful eyescream monsters and a counter of little pots filled with tempting toppings and sauces.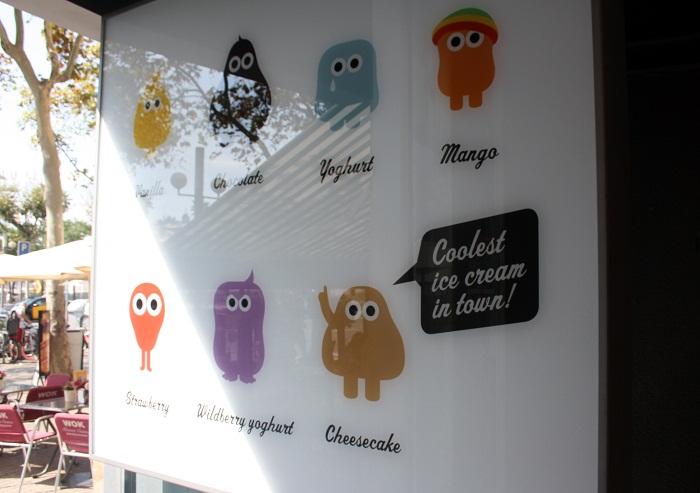 Eyescream and Friends opened in 2012 and is inspired by the shaved iced desserts that its owners experienced when visiting Taiwan.  However, the ice cream served here is based on artisanal Italian gelato and frozen yoghurt.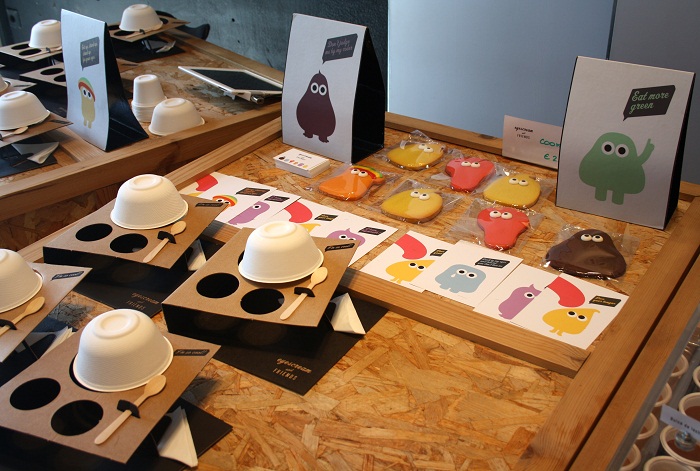 Ordering is simple – just pick up a stylish, eco-friendly tray and fill it with two topping pots, then choose the ice cream base.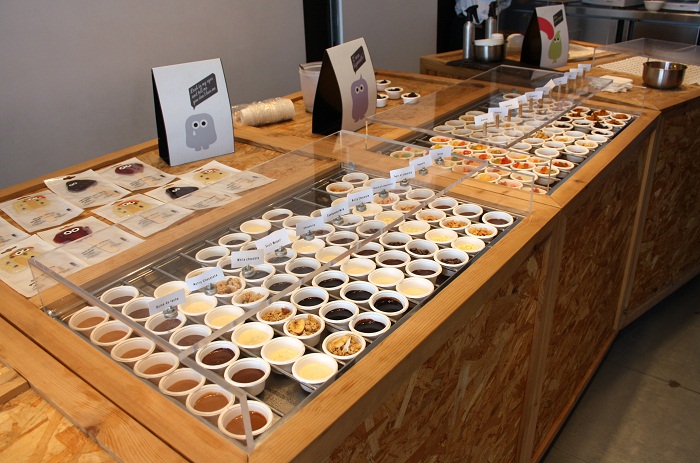 The staff take a block of ice cream and use the high-tech machines to shave the ice cream into slim shards.  The ice cream is shaped to look like the characters and is finished with a pair of crunchy meringue eyes.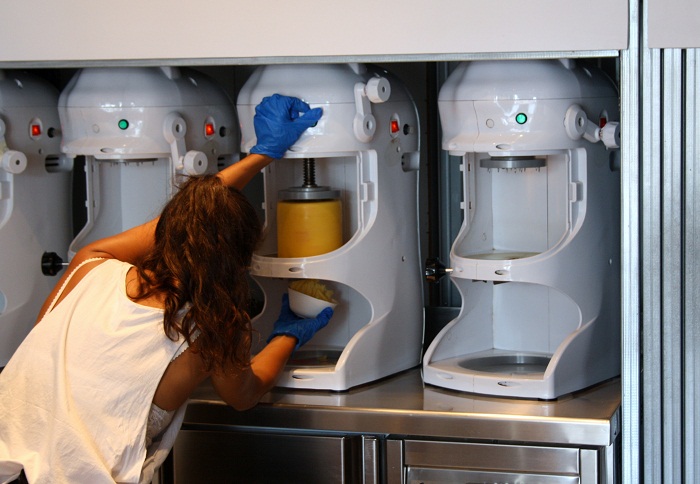 There are seven flavours to choose from with occasional new ones to try.  I ordered the fruity, silky mango ice cream with sides of sweet strawberry sauce and gummy bears.  Steven went for a more indulgent cheesecake ice cream with crushed Oreos and nutty chocolate sauce, which tasted like liquid gianduja.
Both ice creams were delicious and generously sized, plus the shaving gave them a light, airy consistency.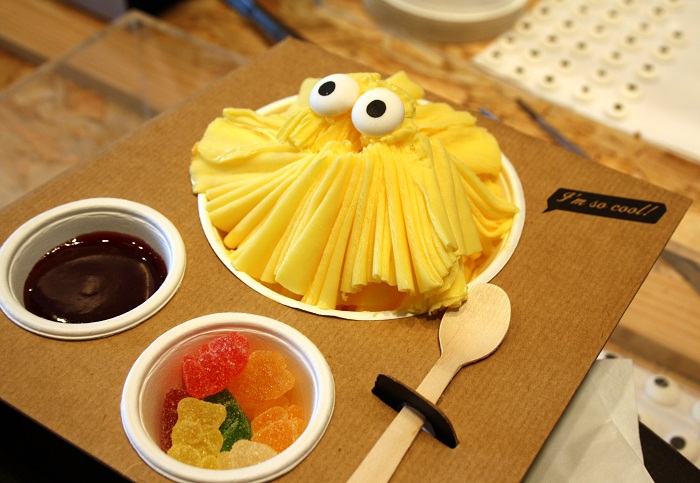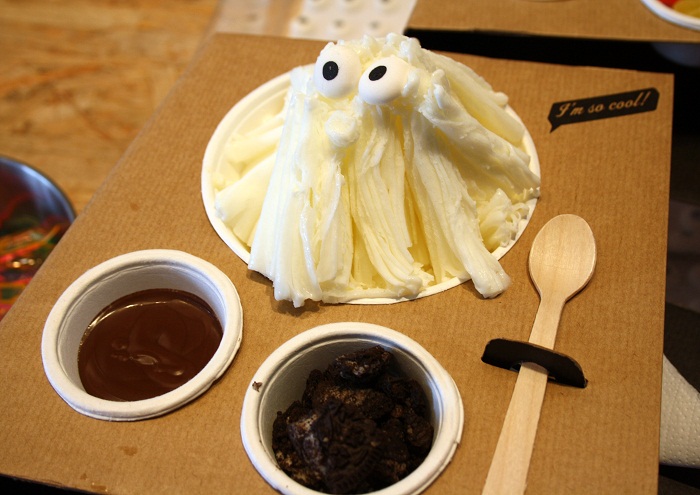 There isn't any seating available inside, but you can make a dash to the beach or one of the many nearby benches to dig in.  The clever cardboard packaging comes in handy when the sun is scorching, avoiding any messy melting.
Eyescream and Friends is a fun spot for cooling down by the beach – the only hard part is deciding which flavour to go for.
For more information, visit: www.eyescreamandfriends.com
All photos by Chérie City