The lunch break is a perfect time to recharge and take a little 'me time' before taking on the challenges of an afternoon at work.  Sometimes it can mean picnics in the park with colleagues or at more stressful times, grabbing a sandwich to munch on al desko.
Flexioffices, leading provider of serviced office spaces in London and the UK, is running a campaign to reclaim the lunch break and make the most of those 30 minutes or one hour to relax and maintain a good work/life balance every day.
A recently conducted survey of worker habits found that only 30% of UK employees take a lunch break and more than a third of workers feel pressured to work through their lunches.
I've been lucky to have always worked close to Soho.  Even when based in Mayfair, I would spend a lot of time at press screenings, junkets and interviewing celebrities in Soho, so my lunch break would always be spent there.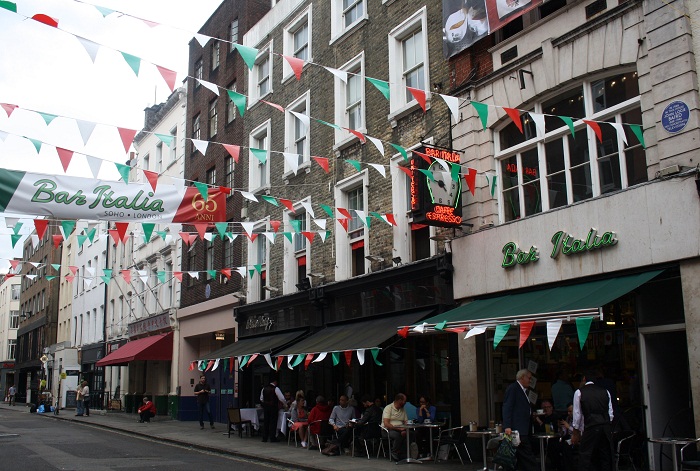 Here are some ways to spend a fulfilling lunch break in vibrant Soho…
Get Outdoors
Soho Square is the focal point of Soho and on every warm day it's buzzing with Londoners relaxing, socialising and enjoying an outdoor lunch.  There are very few quiet spots in Soho, but a bit of fresh air, quiet contemplation or meditation can help alleviate stress and get you back on track for an afternoon of work.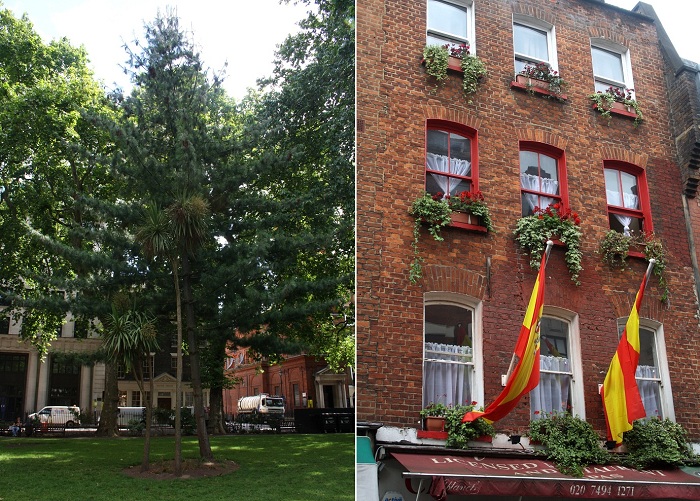 Relax & Beautify
One of my favourite ways to perk up my lunch break in indulging in a spot of grooming and beauty maintenance.  Cowshed Carnaby offers a selection of express 30-minute treatment, so you can enjoy a Speedy Facial, Manicure or Pedicure and still have time to grab lunch.
For an after-work event, Fordham Soho does an excellent quick blow-dry.  If time is of the essence, Cucumba offers beauty pit-stop treatments such as a re-energising massage, eyebrow threading and mini manicure within just 10 minutes.  When I'm feeling stressed or tense after hunching over a computer all morning, a massage clears my mind and helps melt away those back and shoulder knots.
Get Fit
To let off some steam and get your body moving in your lunch break, why not try some light exercise?  Go for a quick, refreshing swim at The Third Space, take a one-hour yoga class at Triyoga, go spinning at H2Bike or simply take a power walk around Soho (avoiding busy Oxford Street as much as possible).
Eat Amazing Food Fast
You're really spoilt for choice in Soho for great places to eat – in fact there are new restaurants popping up every week.  I've found that the best options for a lunch break are Soho's cool cafes and self-service restaurants, where you can control the pace (no frantic eye-catching for the bill).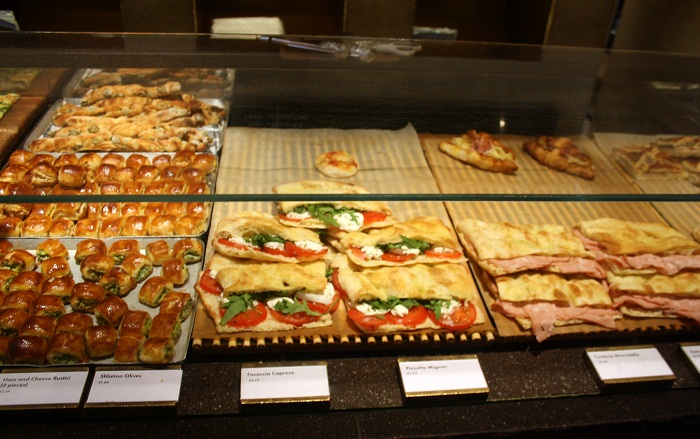 I've long been a fan of Princi, a high-end Milanese cafe and artisan bakery that serves delicious pizza al taglio, hot Italian main dishes, colourful salads, arancini and exquisite cakes.  You'll be popular among your work colleagues if you bring back a box of cannolis (an upgrade from the usual Krispy Kreme dozen that find their way into the office).
My other lunch break haunts include Houmous Bros (not only for the incredible stews and houmous but the spiced apple tea), Shoryu Go for moreish hirata buns and gyoza, Whole Foods Market for burritos freshly-prepared at the counter, Yumchaa for pots of loose-leaf tea and home-made paninis and Maison Bertaux for delicious French cakes.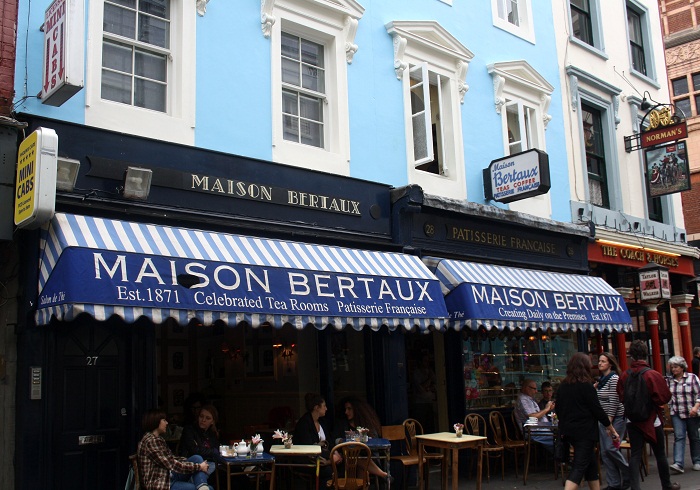 Also worth trying are Berwick Street Market for tempting street food, Pizza Pilgrims Pizzeria, Rapha CC for superior coffee and light bites and The Detox Kitchen for healthy salads and nourishing juices.
Treat Yourself
After working hard all week, surely a small reward is deserved?  Even surviving the daily tube commute without getting mad is reason enough to self-congratulate, in my opinion.  Why not perk up your day with a new book from independent specialist Claire de Rouen Books, a box of delectable macarons at Yauatcha, a must-have NARS lip colour from Space: NK, a new album from Phonica Records, simple basics from Sunspel, a niche designer accessory from Machine-A or luxurious lingerie at Agent Provocateur.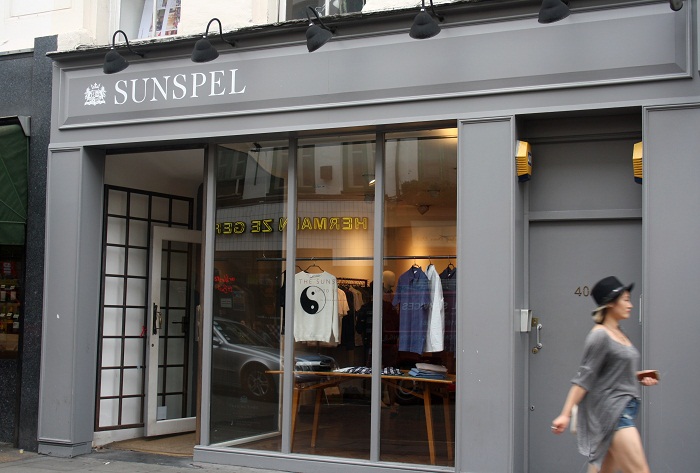 Shop Gourmet 
Food shopping is best saved for the evening and weekends, but you can pick up some fantastic speciality products in Soho that you can't find in the supermarkets.  Algerian Coffee Stores is a petite emporium where you can find the best exotic blends in town, Lina Stores and i Camisa & Son are great Italian delis where you can find posh pasta and olives and Japan Centre stocks every possible Japanese food product you could need for a tasty dinner.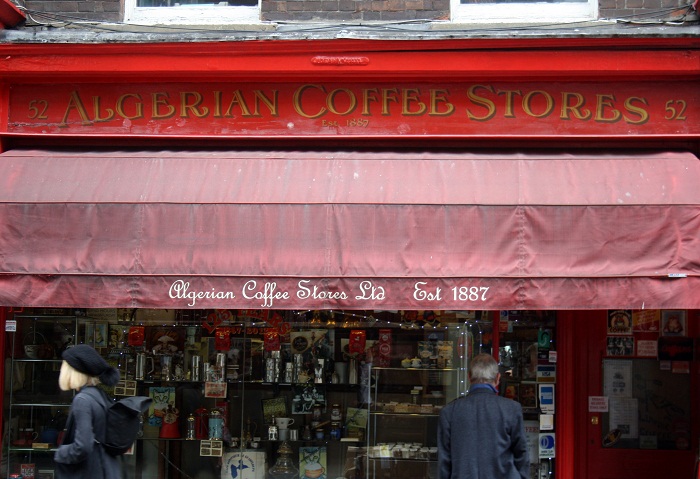 How do you spend your lunch break?  Where are your favourite Soho lunch time spots?
Take part in the #LiveYourLunchBreak campaign and discover something new in your work neighbourhood.
Sponsored post
All photos by Chérie City