Coconut water is having quite a moment and the best one I've tasted has got to be Fountain of Youth.
A lifestyle project from the hip Michelberger Hotel in Berlin, Fountain of Youth is simply 100% natural, fresh coconut water in an illustrated can (how cool is the 'founder' Monkey).
The collective behind the hotel fell in love with coconut water on a beach holiday and brought it back to their bar in Berlin.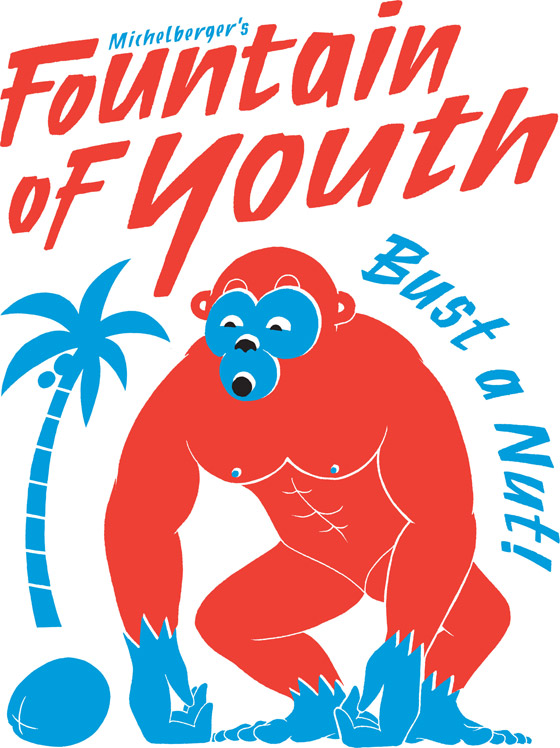 Named Fountain of Youth for its health benefits, the hydrating coconut water is produced by a collective of small farmers from a region in Thailand known for the natural sweetness of its coconuts.  In fact, it's where the King of Thailand gets his coconut water from.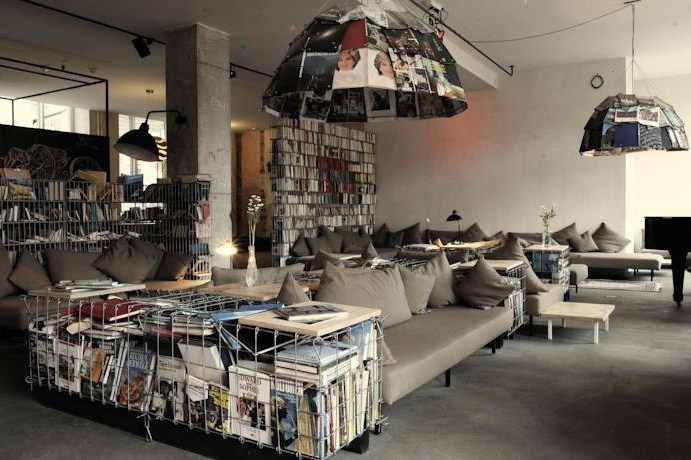 The Michelberger Hotel is a creative, affordable hotel in a Friedrichshain former factory, designed by Werner Aisslinger.  Its courtyard and beer garden in particular is renowned for its all-night parties, gigs and DJ sets.
Open to everyone, it's the place to sip a few experimental cocktails made with Fountain of Youth coconut water or the hotel's very own Michelberger Booze.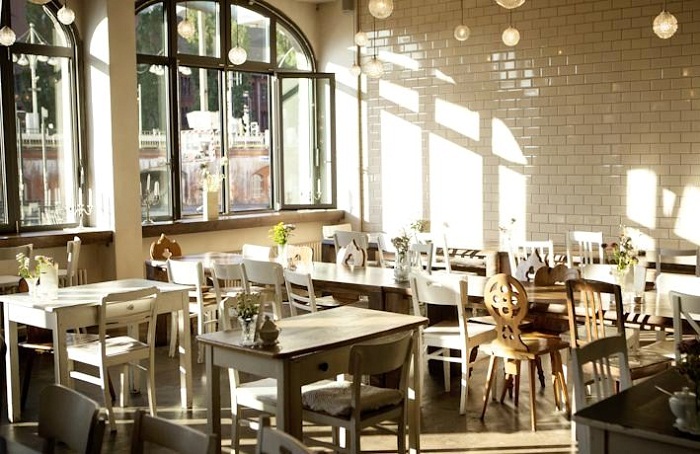 However, there's no need to hop on a plane to Berlin (although I am tempted), as Fountain of Youth is now available at various cool places in London.  I tried a few cans of Fountain of Youth and am already craving more.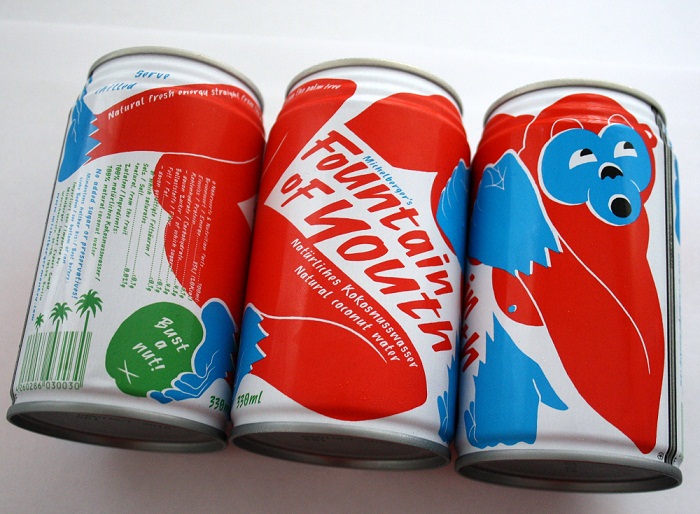 The clear coconut water is so subtly sweet and flavoursome that it's delicious just on its own.  However, I particularly liked blending it up with strawberries, blueberries and banana as a tasty smoothie.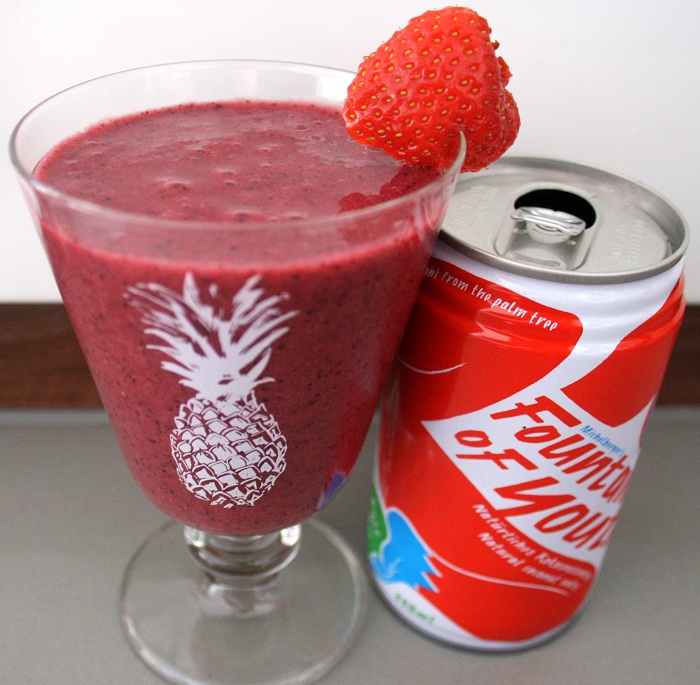 For a simple cocktail in a can, Fountain of Youth suggests adding just a shot of white rum, a squeeze of lime and a straw.  It can even be served hot with ginger and lime or in a healthy green juice with pear, avocado, raw kale, agave and fresh ginger.
I'm tempted to try the Monkey Diablo – 35ml of 100% Agave blanco tequila on ice, topped up with Fountain of Youth, drizzled with cassis and garnished with a spritz of lime.
Fountain of Youth coconut water is priced from £2.50 (330ml can) and £3.50 (520ml can).  UK stockists include: Ace Hotel Shoreditch, Dalston Roof Park, Pelicans & Parrots, Peckham Springs, Rita's Bar & Dining, The Alibi, The London EDITION, Voodoo Rays and Violet Cake.
To buy online and read the brilliant story behind Monkey's coconut water discovery, visit: www.michelbergermonkey.com
Photos by Chérie City and Michelberger Hotel
*samples