The Rosebery is a contemporary luxury aparthotel set in a beautifully-restored Victorian red brick building in leafy Clerkenwell.
Part of Supercity Aparthotels, it is ideal for medium to long stays in London and offers the extra home comforts and space that most city hotels can't.
The stylish design and fabulous location attracted me to a staycation at The Rosebery.  Since moving to London, Clerkenwell has been high on my list of dream places to live, so staying at The Rosebery gave a taste of what life (albeit a luxurious one) in EC1 might be like.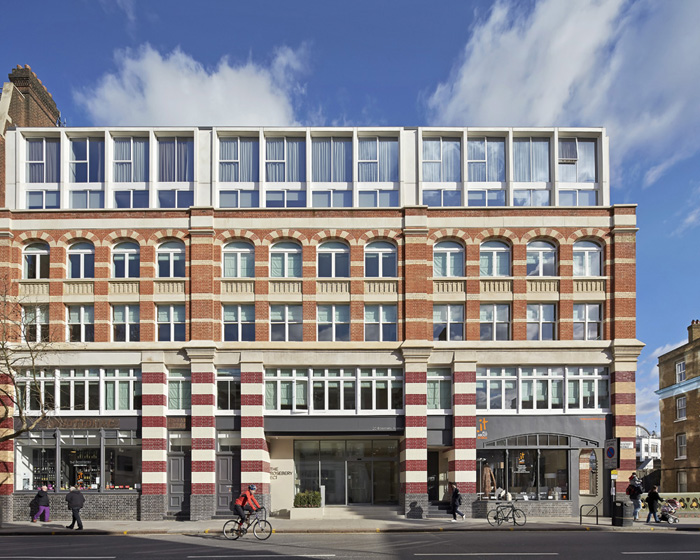 The Rosebery features 58 suites, ranging from a comfortable studio to a spacious two bedroom suite.  All of the suites are fully furnished and benefit from a weekly maid service.
On arrival, the lobby felt serene and welcoming, with a number of interesting artworks surrounding a giant silver blow-fish sculpture.  Next door is an inviting wine bar where guests can enjoy a glass of wine and a bite to eat within the apartment complex.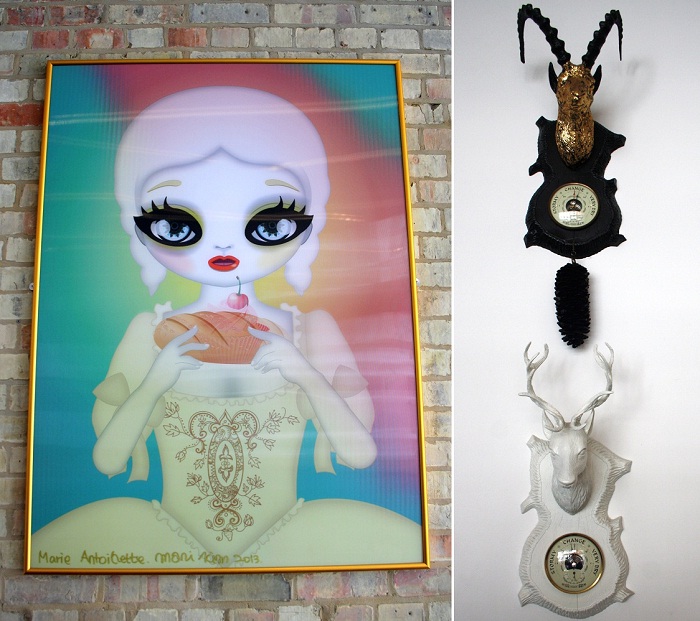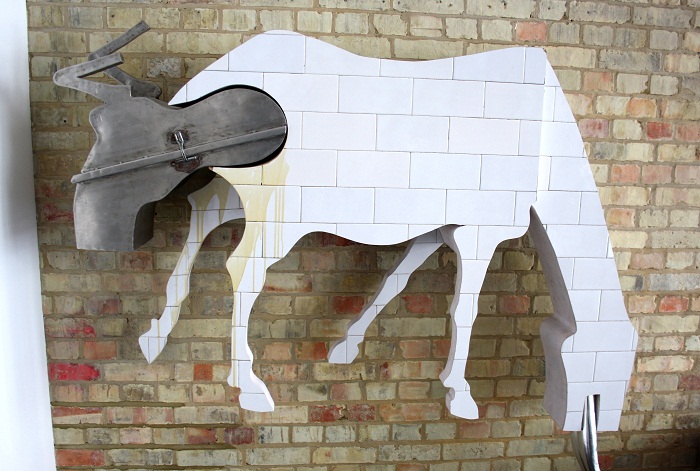 Our one-bedroom suite was very spacious and slick with contemporary furnishings and panoramic windows offering a spectacular view over the City and St Paul's Cathedral.
The focal point of the apartment is the delightful open-plan living room and fully-fitted kitchen.  The living room features a plush sofa with textured cushions, a glass dining table with three chairs, wall-mounted LCD TV, free wifi, a selection of glossy magazines and a bowl of fresh green apples.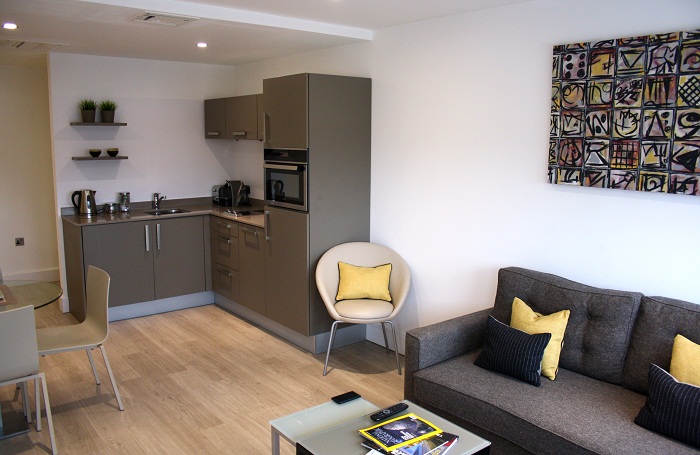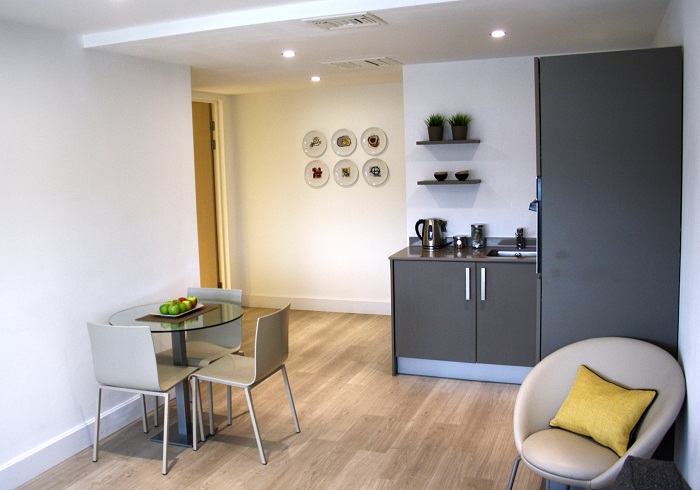 The stylish grey kitchen has everything you need for a comfortable stay, including an oven-microwave, hob, washing machine with dryer, dishwasher, fridge, kettle, toaster and a full set of crockery, cutlery and glassware.
A Nespresso machine with a generous amount of espresso capsules and a selection of black and herbal teas are kindly provided.  I also loved that there were thoughtful touches such Club biscuits and mini Mars bars to graze on and an Aerolatte milk frother to jazz up our hot drinks.  There was also a small bottle of milk and two bottles of mineral water in the fridge to get us started – just what you want on arrival.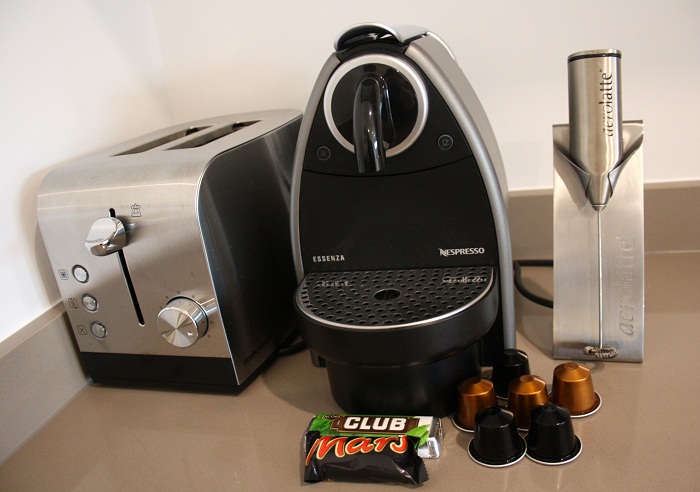 The smartly-appointed bedroom has an extremely comfortable king-size bed with sumptuous linen and two large fitted wardrobes with more than enough room (and hangers) for a long stay.  The bedroom is simple and uncluttered, making it a tranquil, quiet spot for a good night's sleep.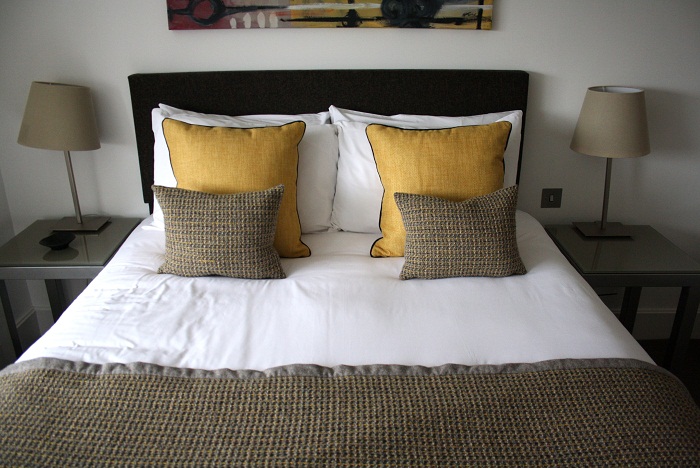 The stylish bathroom includes a bath and shower with good water pressure, plus plenty of thick, luxurious towels and a full set of generously-sized Gilchrist and Soames bathroom products.  I particularly liked the grainy bathroom tiles with a slight sheen and the wide bathroom mirror, however a bathrobe would be a welcome addition for the ultimate comfort.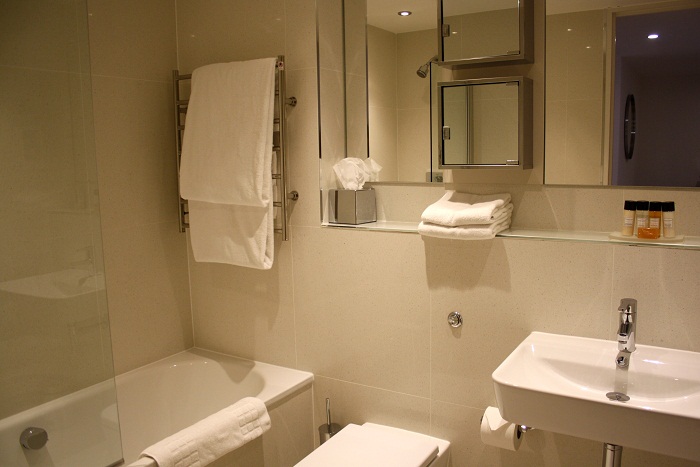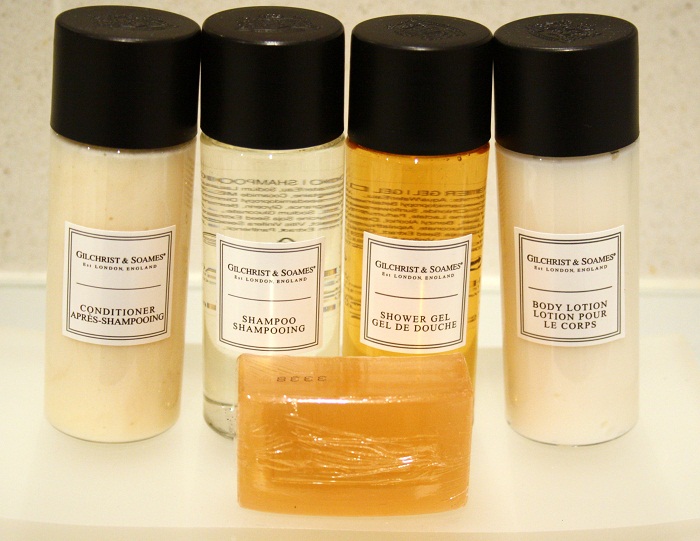 Close to the entrance of the apartment is a working desk with an iPod dock, portable phone and branded notebook and pen.  The high tech control panel is an impressive feature, which can be used to manage the lights and air-conditioning, plus secure entry system allows you to see who is at the door.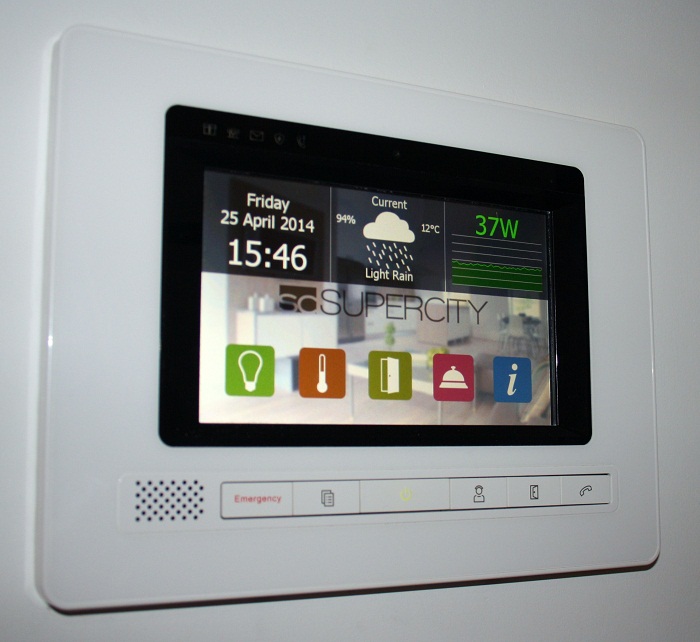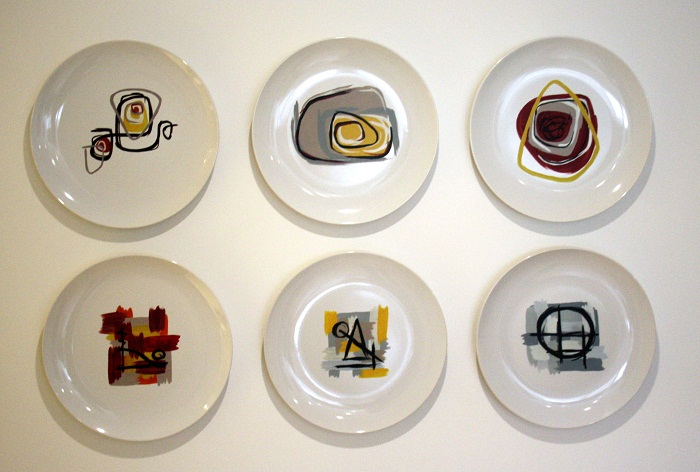 One of the most remarkable things about The Rosebery is how quiet it is, despite being on a busy road and so close to central London.  We felt like our apartment was in the heart of buzzing London yet the lack of noise made for a very peaceful and centering experience.
Also, the views from our living room and bedroom were fantastic, with the skyline lit up in bright lights in the late-evening and a clear vision of the City's imposing glass skyscrapers in the morning.
Other handy perks of staying at The Rosebery include complimentary access to the fitness centre, dry cleaning services, discounts at local restaurants and use of a 'Zipcar'.
During our stay, we decided to make full use of the kitchen and cook an evening meal, however there are some excellent eateries within walking distance of The Rosebery.  Just a few steps away is Exmouth Market with an array of fabulous restaurants and cafes such as Paesan, Bonnie Gull Seafood Shack, Caravan, Moro, Morito, Humus Bros and Gail's Bakery.  You really are spoilt for choice and could eat out in Clerkenwell every evening without getting bored.
The Rosebery is also well-located to visit Smithfield Market, The British Museum, Sadler's Well, Lincoln's Inn Fields and the Sir John Soane's Museum.
The Rosebery is a fantastic accommodation option for those visiting London for a week or more.  It has the privacy of a home residence yet the friendly reception staff and concierge are on hand to organise and enhance your visit.  My past experiences of serviced apartments have been mixed, but The Rosebery excels in every way, making for a memorable, inspiring stay.
For more information, visit: www.supercityuk.com/the-rosebery.html
Chérie City was a guest of The Rosebery
Photos by Chérie City (exterior by The Rosebery)