Hotel Josephine is a charming four-star boutique hotel in Paris, inspired by France's beloved queen of the Jazz Age, Josephine Baker.
Located on the corner of Rue Blanche in the 9th arrondissement, Hotel Josephine is conveniently close to romantic Montmartre, the Sacre-Coeur, lively Pigalle and the legendary Moulin Rouge.
Josephine Baker once sang 'J'ai deux amours' at the Moulin Rouge and made her name performing her famous banana dance at the Folies Bergère, so this quartier really was her own territory.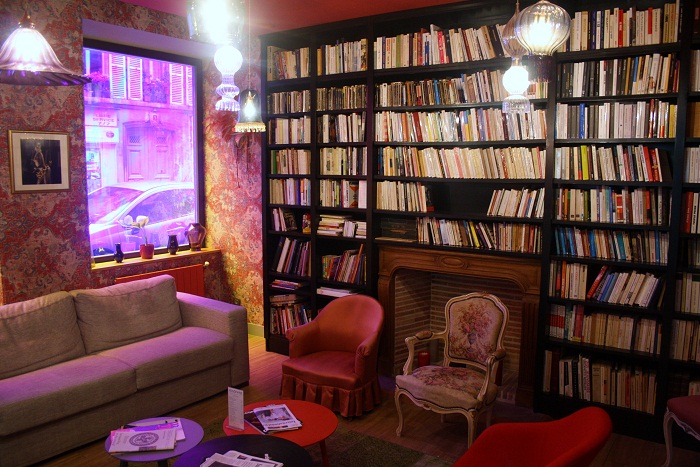 Boutique Hotel Josephine is cosy and stylish with 41 rooms (10 of which are superior rooms).  The spacious, open-plan lobby and lounge are welcoming and attractive with comfy sofas and fireside armchairs.
There is a bookshelf full of classic and contemporary literature, a chess board and a bar area to really make you feel at home.  The handy business centre opposite the lounge offers use of a computer and printer, plus a coffee machine for complimentary hot drinks.
Interior designer Julie Gauthron perfectly captures the bohemian spirit of this historically rebellious neighbourhood with vintage-inspired prints, sepia-toned colours, pretty ornaments and photographs of decadent times gone by.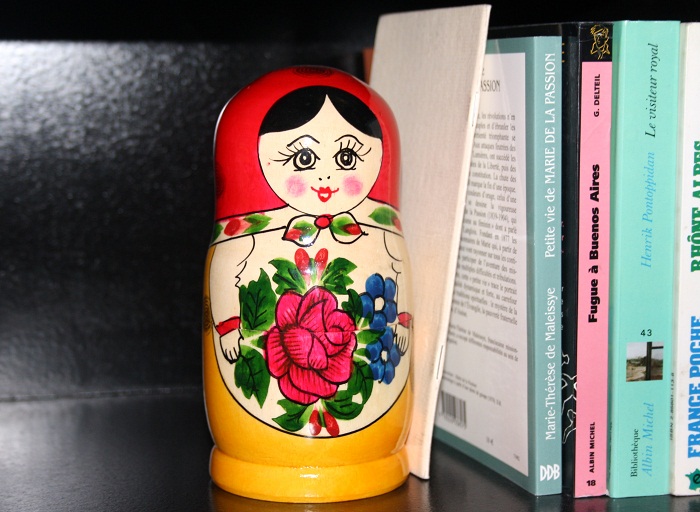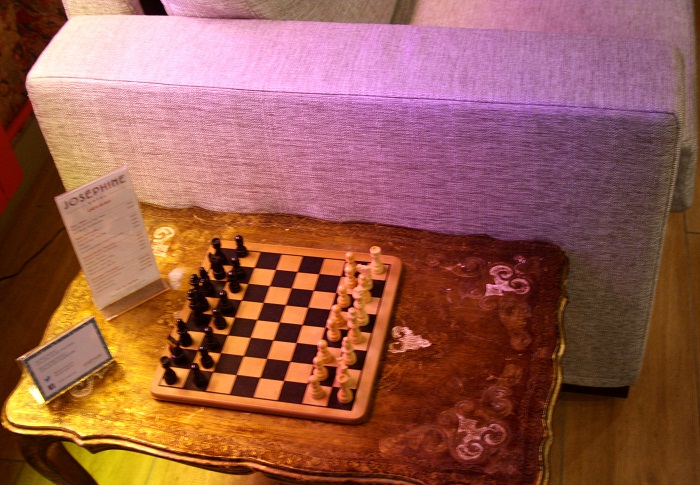 Our Standard Double Room on the first floor was petite and homely with lots of character.  It's the kind of quirky room in which Montmartre resident Amélie Poulain might sleep.  In fact, I was almost expecting the people in the photographs adorning the walls to come alive and start speaking to us.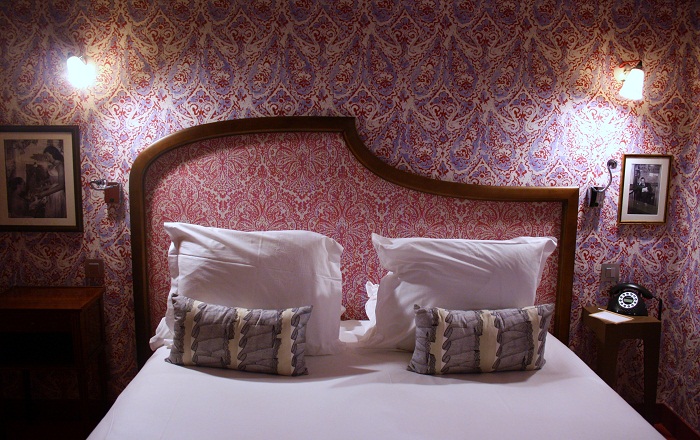 The room was designed in bold purple and red shades with attractive clashing prints on the walls, headboard and retro wardrobe and a number of black and white photographs of scenes from Paris cabarets.  Room features include an LCD TV, a simple desk with painted wooden chair and a little stool, a vintage-style phone, good air-conditioning, free wifi and a tea and coffee maker (a rare amenity in Paris).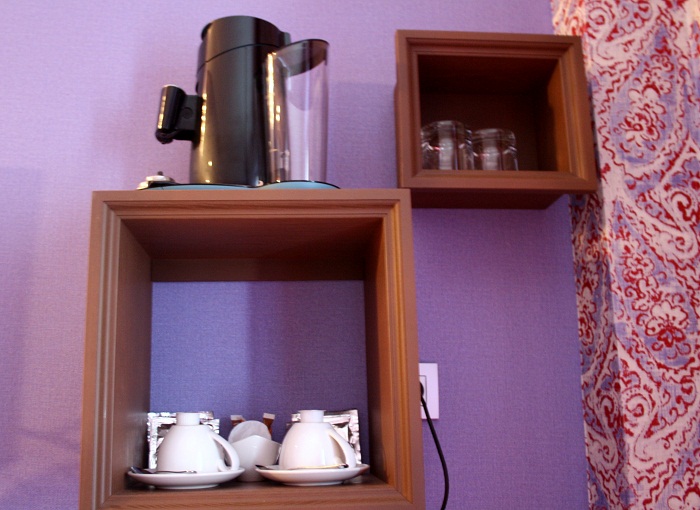 There is also a Haussmannian juliette balcony, so you can open the windows and take in the atmosphere of busy rue Blanche below.  A copy of Numéro was provided for stylish bedtime reading and there was a set of Hotel Josephine branded stationery for old fashioned correspondence and note-taking.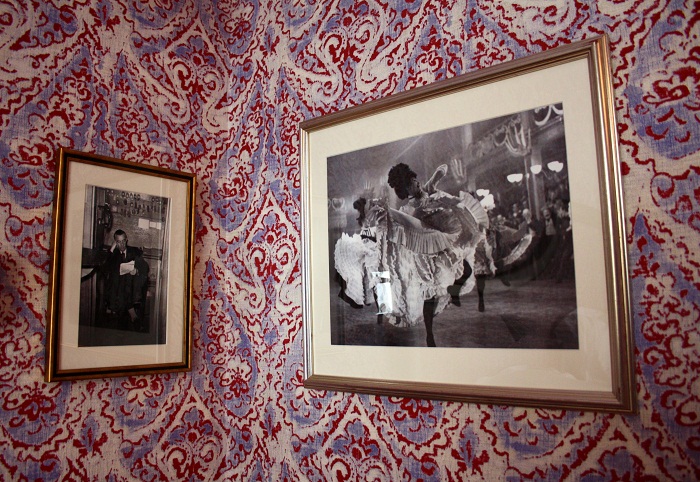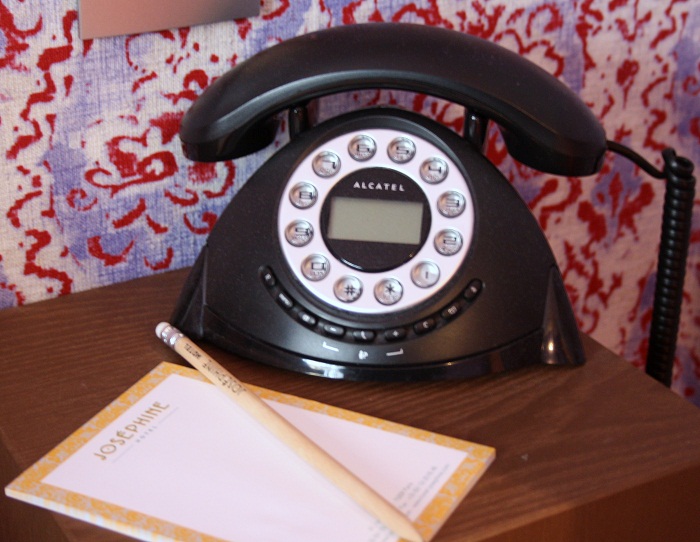 The queen-size bed was very comfortable and I had a fantastic, uninterrupted night's sleep, despite being so close to the street on the first floor.  The bed linen and plump pillows were excellent and I loved the lace-effect cushions.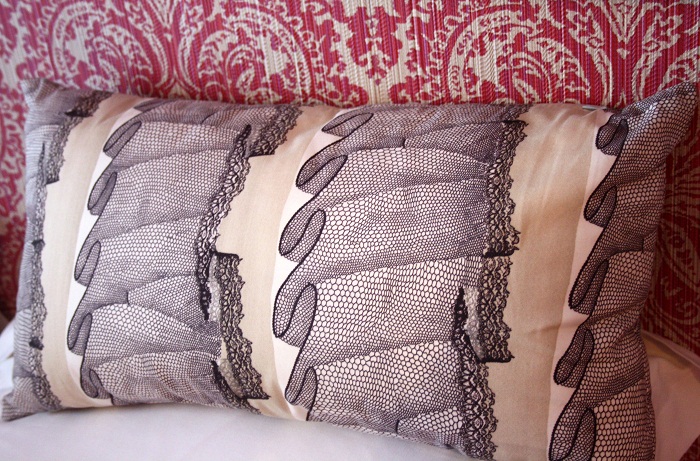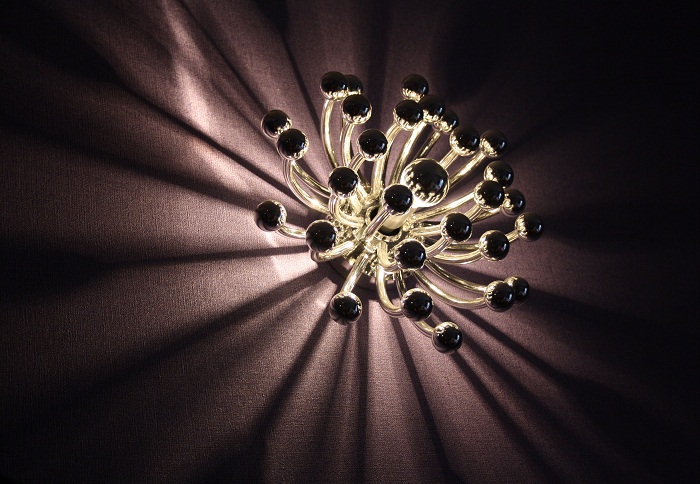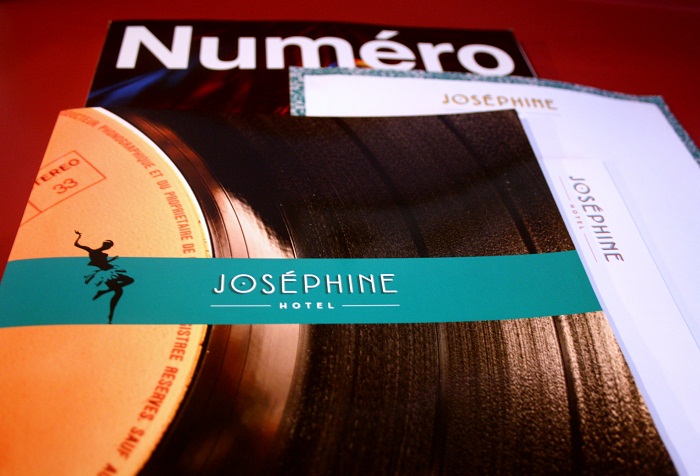 The small bathroom was designed in dark red and maroon shades and the shower lined with tiny irridescent mosaic tiles had impressively powerful water pressure – I found it particularly blissful after a long day of travelling by plane.  It took me a while to realise, but the bathroom can be sectioned off by a red opaque sliding door, offering just enough privacy.
The hotel standard bathroom products were uninteresting and there was no conditioner provided – some lovely branded products such as L'Occitane, REN or Molton Brown would be a better fit.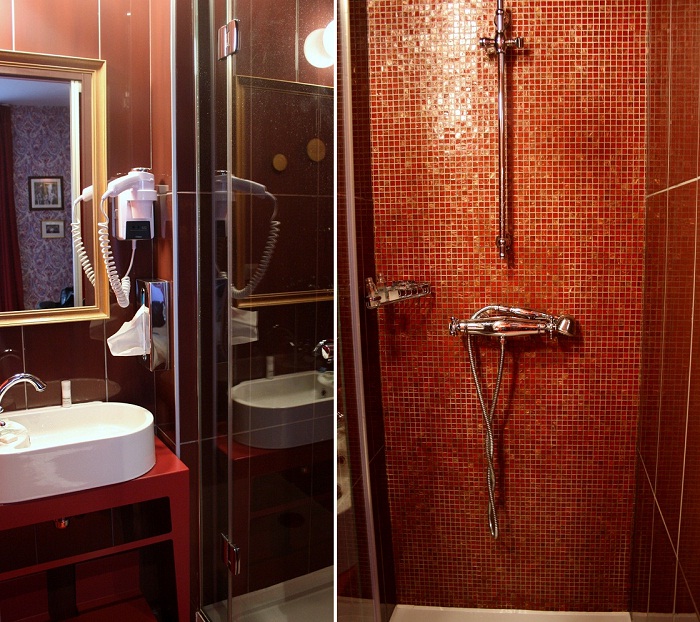 Hotel Josephine doesn't have a restaurant, but there is a wealth of excellent restaurants and bars in the hip South Pigalle (SoPi) neighbourhood.  That evening, we went to the brasserie at nearby Hotel Amour for dinner and enjoyed a late-night Kir on the terrace of Le Mansart, a cool bar just a few steps away from the hotel.
Also worth trying while staying in the area are NYC-Paris 'gastrotheque' Buvette, creative cocktail bar Glass and low-key burger bar La Maison Mère.
In the morning, we enjoyed a continental buffet breakfast in Hotel Josephine's arched vaulted cellar.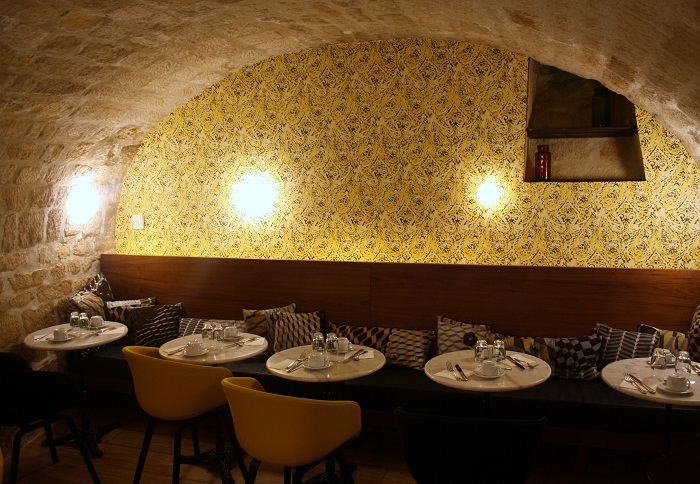 The breakfast was plentiful and varied, including scrambled eggs, sausages, croissants, pain au chocolat, brioche, baguette, cold meat, cheeses, cereal, granola, yoghurts, fresh fruit, a selection of Tropicana juices and my favourite French apple compote.  I loved the fresh, flaky pastries served with every possible flavour of Bonne Maman jam or marmelade in mini pots – the perfect way to start the day in Paris.
Espresso-based coffees are available on request and tea and coffee are also self-service, so there's no need to wait for a hot drink.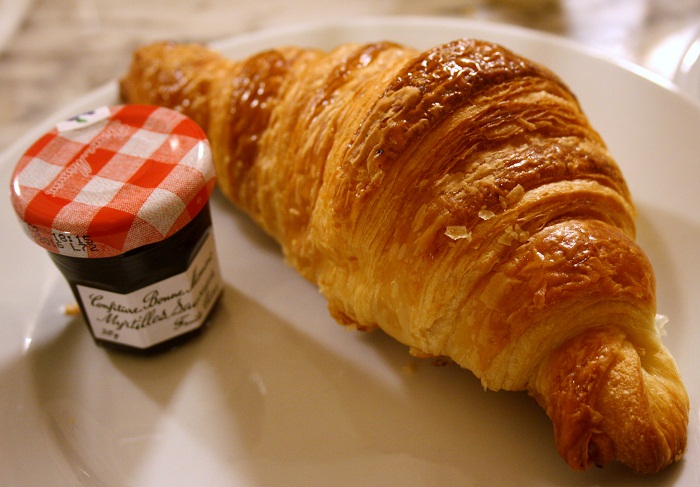 The weather wasn't on our side during our stay in Paris, but luckily Hotel Josephine has a stack of branded umbrellas for guests to use in the lobby – a very thoughtful touch.  Of course, the bad weather didn't stop us from exploring Paris, as tempting as it was to cosy up in the lounge.
Hotel Josephine is a delightful, creative hotel that offers a glorious, rose-tinted view of northern Paris.  The design and small touches throughout the hotel really revive the glamour of Josephine Baker's world.  Plus, the location is unbeatable if you're looking for a fun, energetic short break in Paris.
Rooms at Hotel Josephine start at €170 during low and mid season and from €250 during high season.  For more information and booking, visit: www.hotel-josephine.com 
Chérie City was invited by Hotel Josephine
Photos by Chérie City