In celebration of the 2014 RHS Chelsea Flower Show, the Rose Lounge at Sofitel London St James has created 'Le Tea en Rose', a new floral afternoon tea for the month of May.
The Rose Lounge is one of my favourite spots in central London for afternoon tea, with its plush pink interiors, subtle aromas of rose and daily live harpist.  It's a cosy, stylish lounge that welcomes both hotel guests and visitors and is well-located for a pre or post-shopping sugar fix.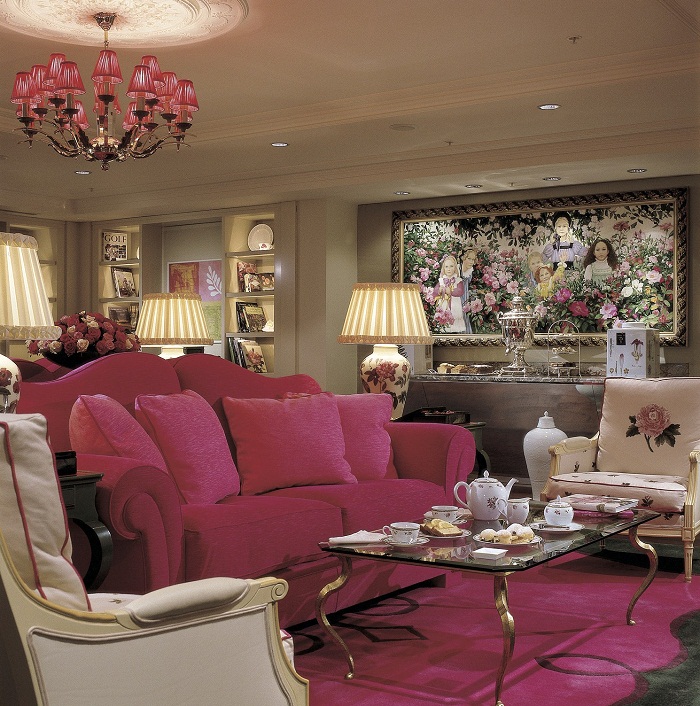 Drawing on the annual show's exquisite blooms and beautifully manicured gardens, Head Chef Vincent Manager has devised a special collection of fragrant Parisian pastries.  I had the pleasure of tasting the new afternoon tea pastries and all of them were just heavenly.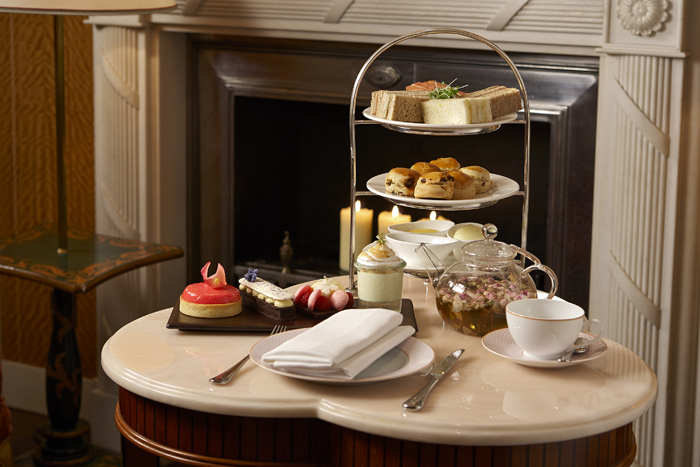 My favourite was the colourful Chocolate dacquoise with jasmine flower mousse and raspberry macaron.  The mousse is delicate with just a hint of jasmine while the chocolate base has an impossibly light brownie texture.  Mini macarons are a genius touch and the fresh raspberries add some necessary sharpness.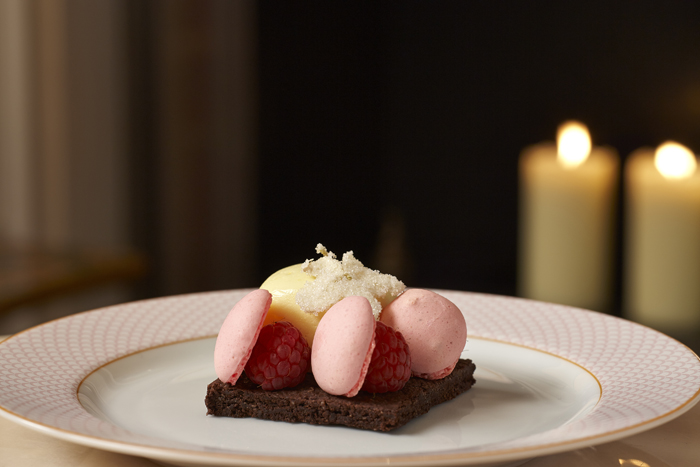 I also adored the generously-sized White chocolate tartlet with a rose crème chiboust.  The creamy, smooth white chocolate ganache inside a thin pastry case is deliciously rich and sweet and the rose crème chiboust is as light as air with a delicate flavour.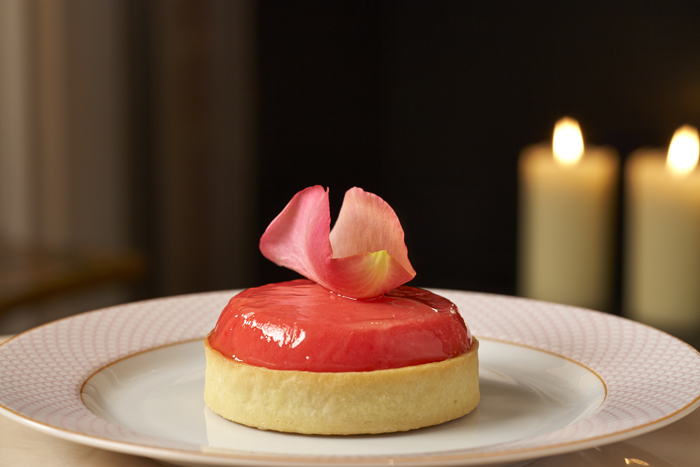 Elderflower jelly with lemon cheesecake crumble and Swiss meringue is a new take on lemon meringue pie with the addition of a light, aromatic elderflower jelly at the bottom of the glass.
Dark chocolate and blueberry Napoleon with violet macaron wafer is the most full-bodied of the cakes with a bittersweet flavour from the thick chocolate base.  The notes of violet are subtle and don't overpower the cream, while the ultra-thin macaron wafer and candied violets give the cake some texture.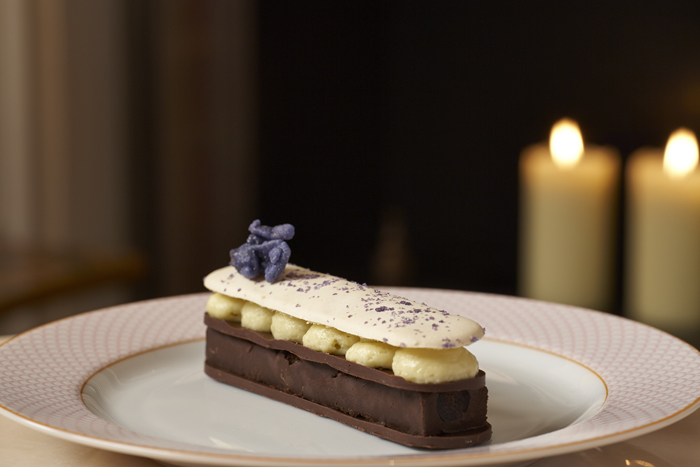 The new floral pastries are served with a selection of seasonal finger sandwiches and warm scones with Devonshire clotted cream, lemon curd and rose-scented raspberry jam.
A selection of fine Postcard teas are offered with the afternoon tea and while I usually opt for a flavoured black tea, I loved the delicate Mediterranean Rose tea – a heady blend of roses from Provence and Morocco.  The teas are presented in patterned china teapots and cups designed by Bernardaud exclusively for Sofitel St James London.
To complement the notes in the afternoon tea, Head Bartender Emilio Moscati has created a refreshing, romantic La Vie en Rose cocktail.  Inspired by the iconic Edith Piaf song and the quintessential British rose, the cocktail is a delightful blend of Tanqueray Gin, elderflower syrup, flavours of cucumber and lemon, topped up with rose champagne and finished with delicate rose petals.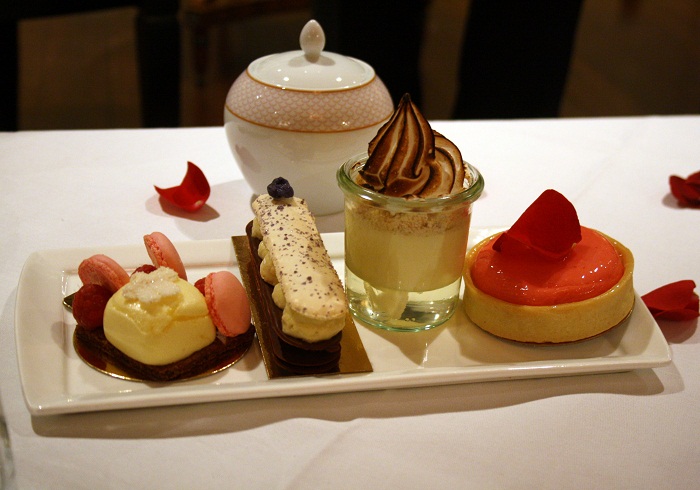 'Le Tea en Rose' is an elegant, sumptuous afternoon tea that captures the spirit of springtime in London with a touch of Parisian chic.  Cosy up in Sofitel London St James's 'secret garden' and enjoy a delicious floral afternoon treat.
The Rose Lounge at Sofitel London St James is serving the celebratory 'Le Tea en Rose' daily between 2.30pm-5.30pm, throughout May 2014.  Priced at £30, or £34 including the Vie en Rose cocktail.  For more information, visit: www.sofitelstjames.com