Ten Manchester Street Hotel is a luxurious urban bolthole in chic Marylebone, just moments away from the hustle and bustle of central London.
The Edwardian boutique hotel feels cosy and refined with 44 guest rooms and a small but welcoming lobby with dramatic red velvet armchairs by Christopher Guy.
I visited Ten Manchester Street for a special preview of the hotel's latest offering – a photography tour of the local area with professional photographer Ben Fisher.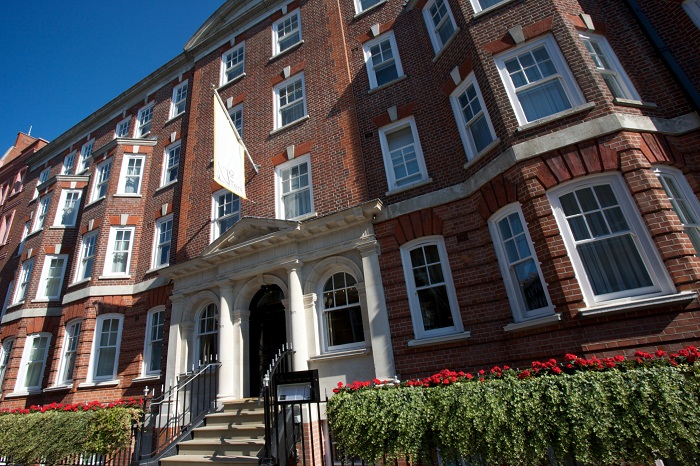 The photography tour is suitable for guests with a basic working knowledge of a DSLR camera, including aperture and shutter speeds, however Ben can tailor tuition for beginners or more advanced photographers.
We kicked off our afternoon of photography in the all-weather cigar terrace over Champagne, tea and home-made biscuits.  Ben began the masterclass by showing a selection of his photographs from around the world on a TV screen and explained the composition and methods behind the shots.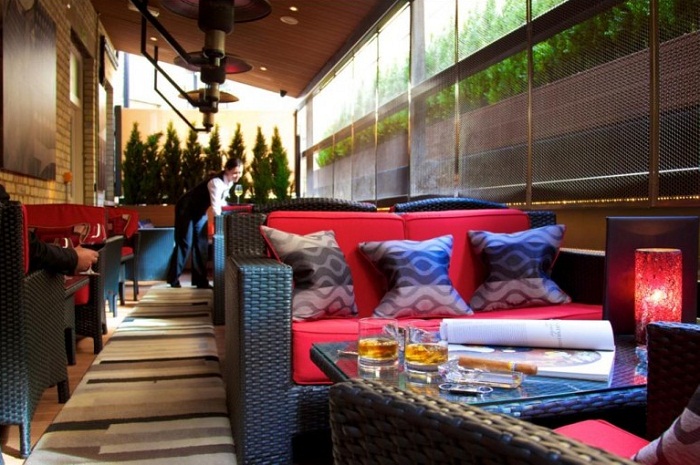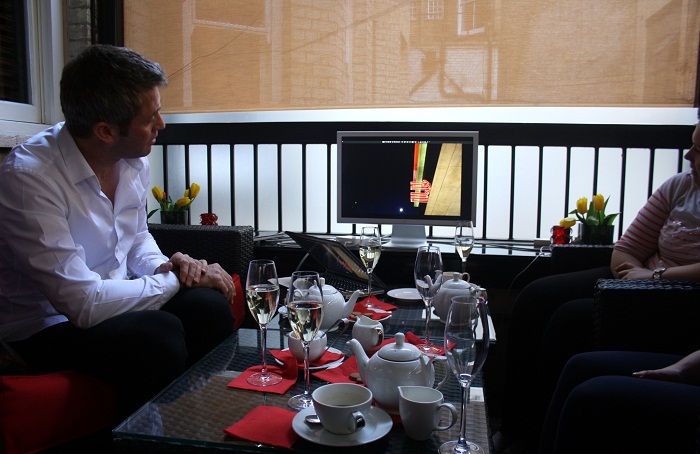 He gauged our group's level of photography skills and took us through the basics of how a DSLR camera works.  We then headed out into Marylebone to take some shots and practice changing the aperture, shutter speed and ISO to capture the best images.
Our first stop was stylish Chiltern Street where we were encouraged to examine the details of the buildings, where the light was shining and the lines of the terraced buildings.  There were plenty of interesting shop fronts to snap, plus a lovely florist that became paparazzi central for a short while!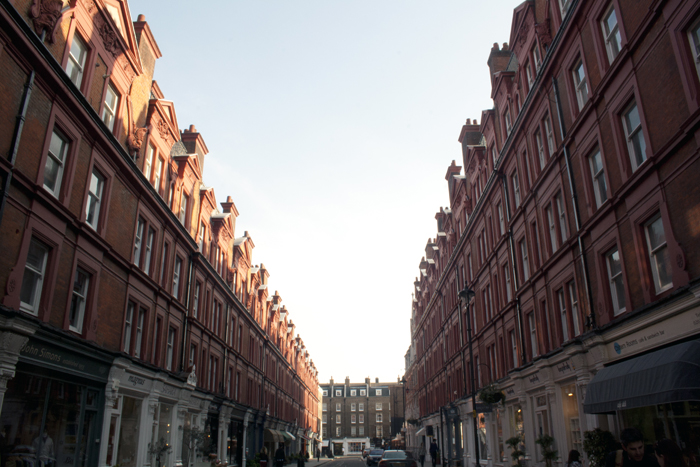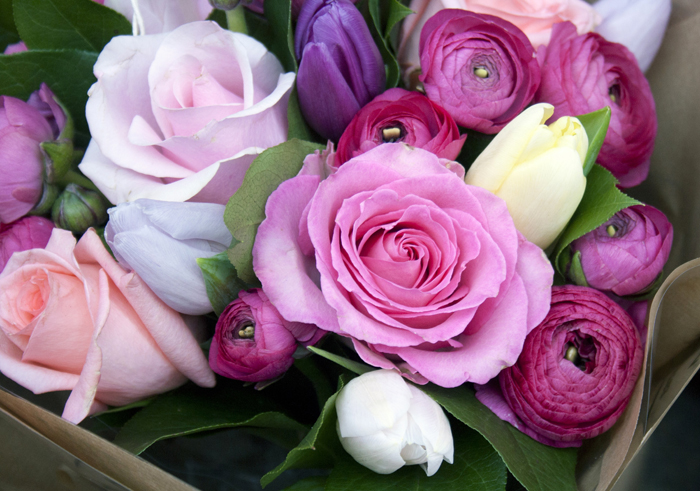 We then moved on to Manchester Square, where we tried out our new skills on the pretty gardens, trees, flowers and quintessentially English architecture.  We took some time to experiment with photographing street signs to see how the camera angle and exposure can affect the text.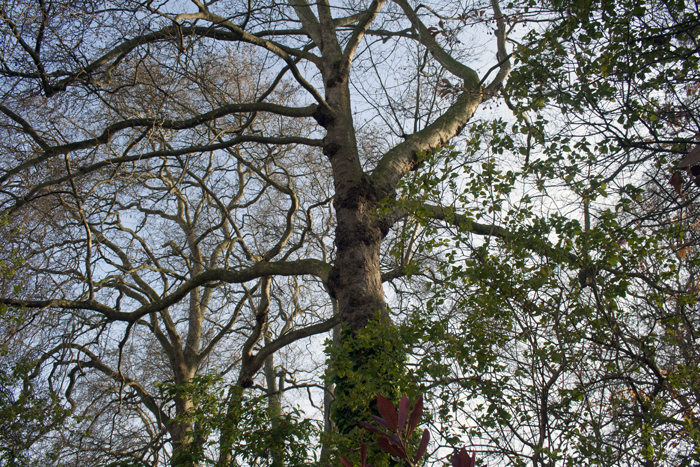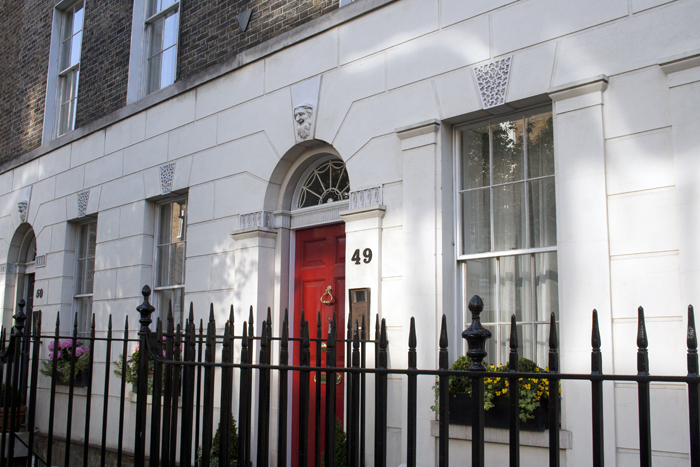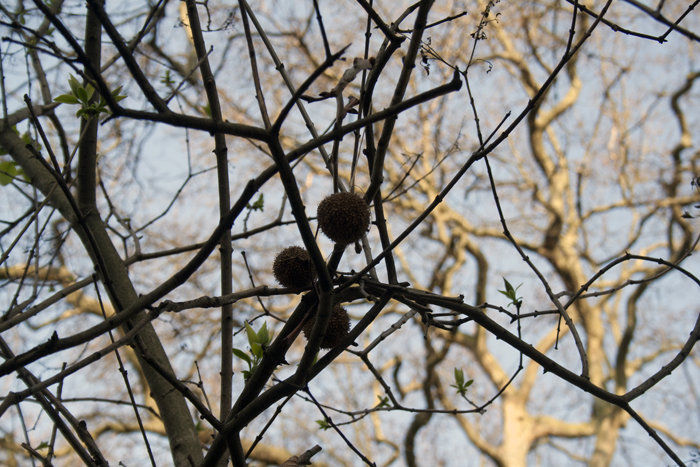 Our final stop was Marble Arch to shoot the bronze statue of George IV, water fountains and the beginning of the sunset.  We used tripods to capture the movement of the water and extended the shutter speed to achieve a different look.
After a fun and educational afternoon out in Marylebone, it was back to the hotel for a delicious three-course dinner in Dieci, the hotel's intimate Italian restaurant.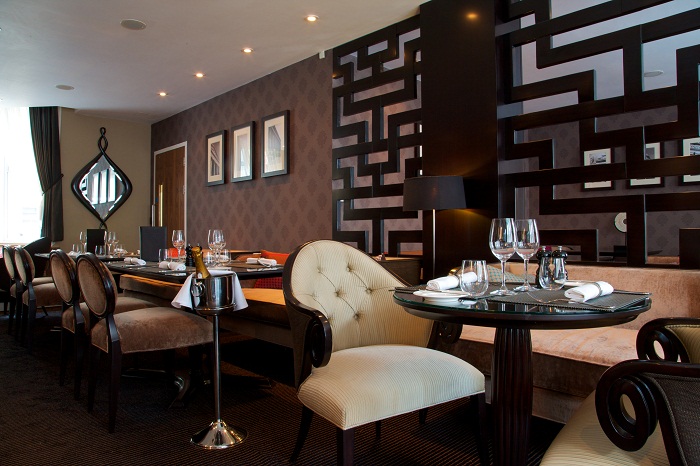 While replaying what we'd learned in the photography tour, we enjoyed some aperitifs – mine was an enormous Negroni – and grazed on some tasty foccacia served with high quality olive oil and sweet balsamic vinegar.
I started with the most fantastic Pumpkin Ravioli with black Umbrian truffle.  The perfectly al dente ravioli was packed full of rich pumpkin with a hint of amaretti and smothered in the most heavenly, flavoursome black truffle and olive oil sauce.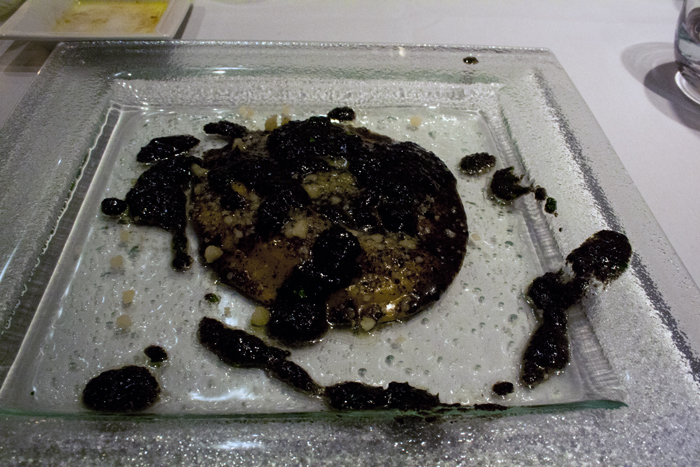 I followed with a light and tasty Grilled Chicken Paillard with Grumolo salad and Italian cherry tomatoes.  The large escalope of chicken was succulent and had a smoky taste from the charcoal grill.  Hungry from the photography tour, I couldn't resist ordering a side of well-season fries served in a copper pan with little pots of ketchup and mayonnaise.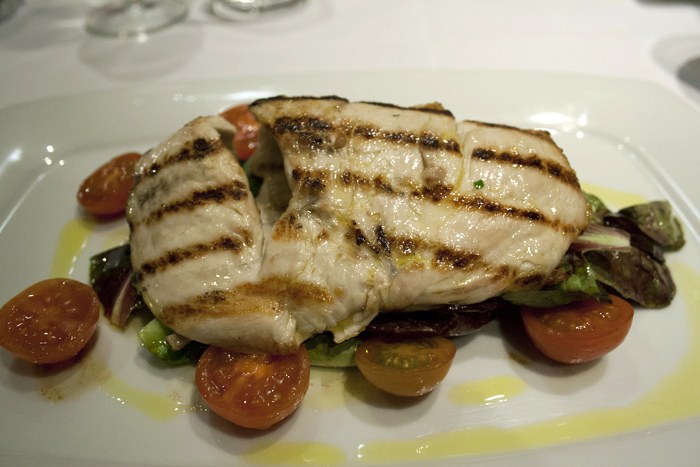 For dessert, I went for the light and refreshing Reciotto della Valpolicella wine marinated strawberries with Amalfi lemon sorbet.  The strawberries were so juicy and soaked in dessert wine, plus the Amalfi lemon sorbet added some sweet zestiness.  We rounded off the meal with pots of tea and some very indulgent chocolate truffles.
The restaurant was quiet that evening with a relaxed atmosphere and I liked it that all of the seats were plush and comfy – many of them even had sofas on one side.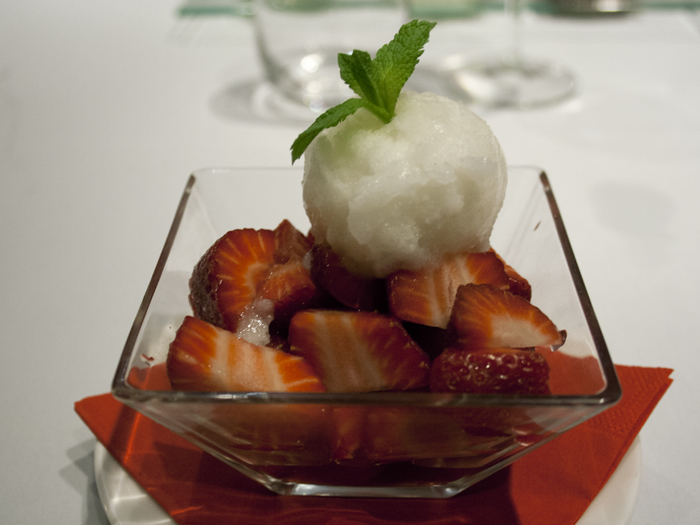 A popular pre or post-dinner spot is the hotel's unique cigar shop and tasting room, where guests can enjoy fine Cuban cigars.  It's an interesting feature that sets the hotel apart from others, but I would personally prefer the cigar smoking to be confined to the tasting room, as the smoke can easily overwhelm the covered terrace if guests smoke there.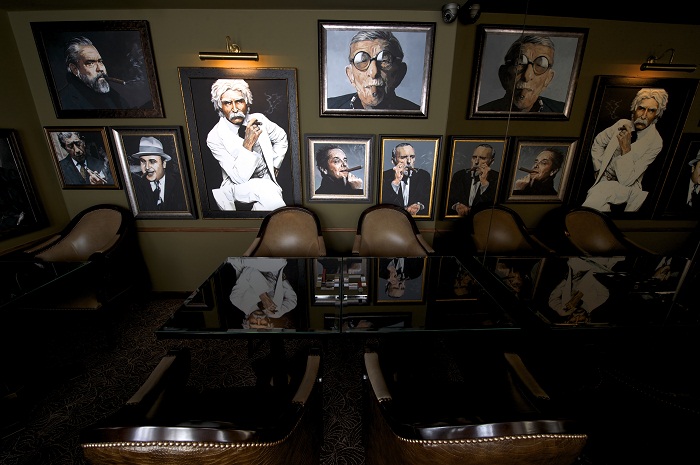 Following a fun day of exploring Marylebone through a lense and dining in Dieci, I was ready to kick back with a film in my delightful Deluxe Room (the same room category featured in the photography tour package) that had been turned down with complimentary mineral water and cotton mats by the bed.
My medium-sized room was designed in light gold, turquoise and dark red shades and had an attractive feature wall and comfy seating area.  Room features included a 32″ flatscreen TV, DVD player, mini bar, free wifi and tea and coffee facilities with lovely individually boxed teas by English Tea Shop.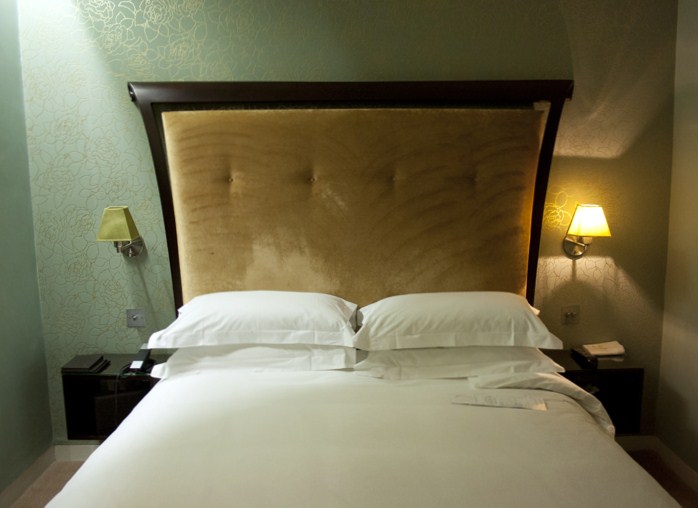 The queen-size bed was extremely comfortable and covered in sumptuous, high thread count linen.  The entire hotel was peaceful and happily my room was very quiet too, leading to a good night's sleep.
The bathroom was small and simple but perfectly adequate with a petite sink, rainfall shower, plenty of fluffy towels, seriously plush gold embroidered bathrobe and slippers and a full set of Rituals bathroom products.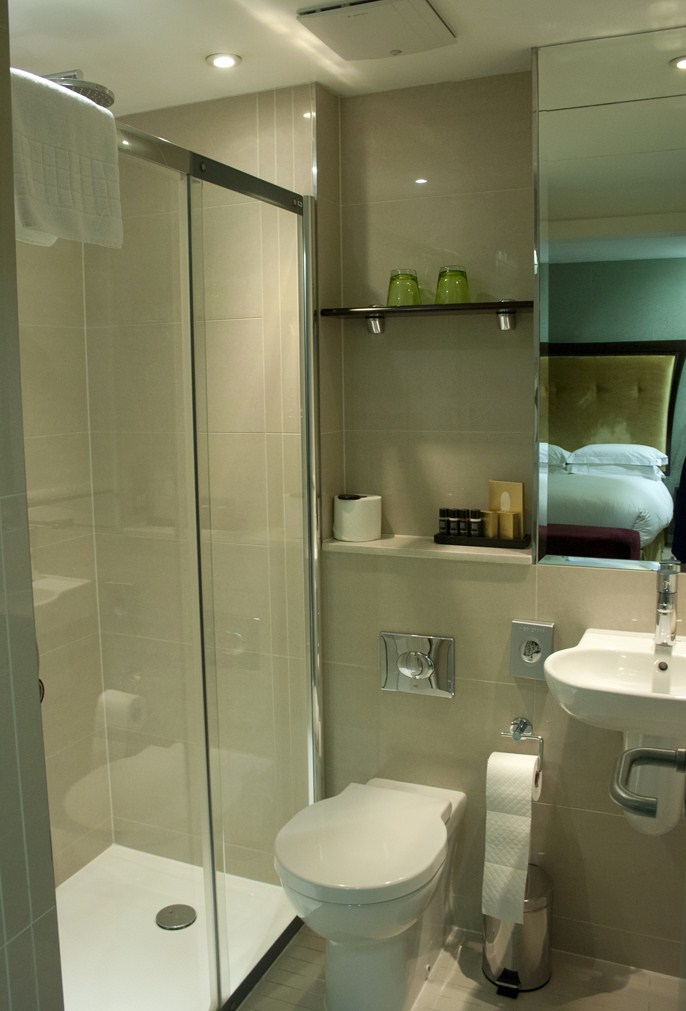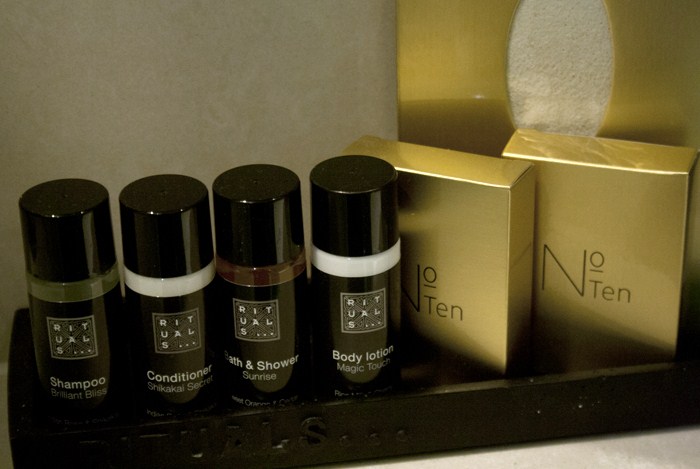 After a night of blissful, uninterrupted sleep, we met for a leisurely breakfast in Dieci.  The breakfast menu at Ten Manchester Street is full of tempting morning dishes and is reasonably priced for a hotel breakfast.
My Eggs Benedict were so decadent and tasty, made with Italian eggs (the chef swears by them and they are indeed delicious), thick grilled ham, giant English muffins and a buttery, colourful Hollandaise sauce.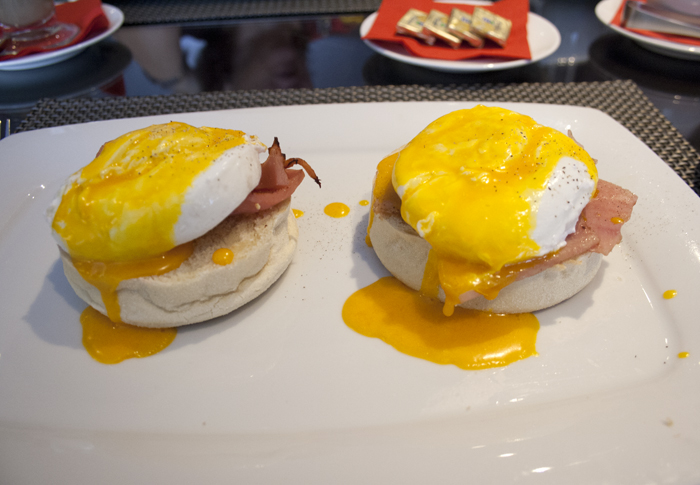 To round off our weekend staycation, we took a stroll around Marylebone Farmers Market, marveling at the colourful produce and artisan food on the stalls.  A trip to Marylebone wasn't complete without perusing the wares at The Conran Store, The Designer's Guild, La Fromagerie, Rococo Chocolates and Daunt Books.  I also couldn't resist picking up some giant Madeleines from La Pâtisserie des Rêves.
Ten Manchester Street is a great place to stay for a more intimate, tranquil London hotel experience and a Photography Tour with Ben Fisher is an ideal way to explore Marylebone and see a new side of the city.
No. Ten Manchester Street's photography tours with Ben Fisher start from £228 per person based on two sharing.  The offer also includes a three-course lunch in Dieci restaurant and an overnight stay in a deluxe room including breakfast.  
The next photography tour dates are Saturday 31st May and Saturday 2nd August.  For more information and booking, visit: www.tenmanchesterstreethotel.co.uk, 0207 3175 900.
Chérie City was a guest of Ten Manchester Street Hotel
Photos by Chérie City and Ten Manchester Street Hotel