East London's thriving street food scene shows no signs of slowing down with the arrival of new venture Fairground, kicking off tomorrow for ten weeks.
The pop-up project is headed up by Dominic Cools-Lartigue, founder of the enormously popular Street Feast, and is set to have a unique festival vibe with arts, culture, food and music.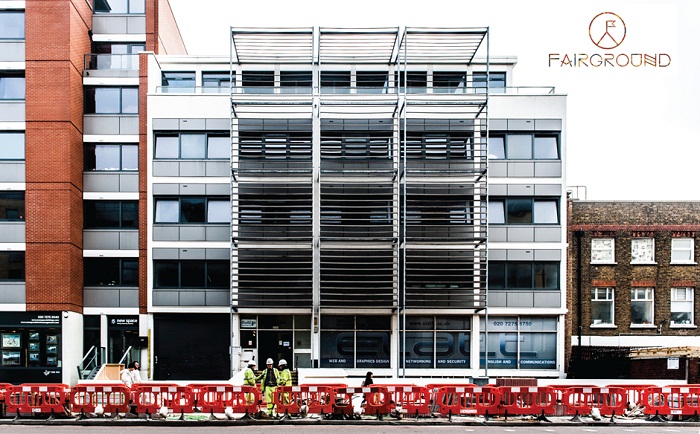 Fairground occupies a disused office block in Haggerston and is set over three floors. Level One is Fairground Live –  an event space with live music and installations with music takeovers from London brands such as WAH Nails, Run Dem Crew and Field Day.  The launch weekend starts with a pre-Glastonbury party from jewellery and lifestyle brand Love Bullets, best known for their parties at the Shangri-La field.
Level Two is the Grandaad Lounge – a relaxed space for hang outs and creative thinking with weekend events such as inspirational guest speakers, workshops, masterclasses, talks and interviews.  The first weekend features events and classes by guests such as English Disco Lovers, Kwame Kwaten, design studio Form and the team behind the Move Your Money campaign.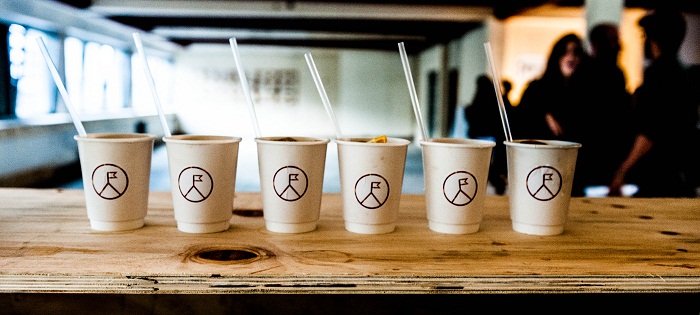 Level Three is of course the Fairground Diner – a top floor restaurant space with a constantly changing line-up of London's favourite restaurants and chefs, including the likes of Yum Bun and Baba G. from Street Feast.  The bar is curated by Strange Hill, the team behind the bar at the London Edition, the Booking Office Bar at Renaissance St Pancras and Mark Hix's venues, so expect some thrilling libations.
Busaba Eathai hosts the first takeover, showcasing new recipes for the first time in line with SongKran (Thai New Year).  Additionally, Andy Oliver of The Begging Bowl presents his new venture Som Saa, offering authentic Thai dishes using quality British ingredients, and Yum Jungle makes an appearance too.
Other Thai-themed activities include 25-minute Thai cookery classes, Pandan cupcake decorating, an exotic Thai fruit tasting stand, and a Thai massage hut.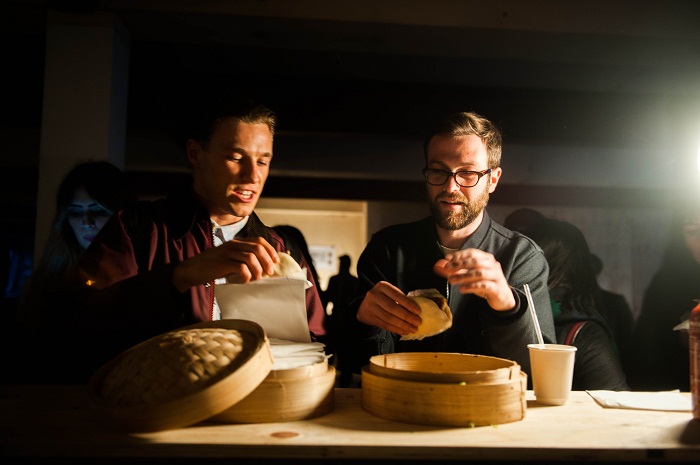 Fairground is set to be the place to hang out in east London for weekends to come, offering an experience that goes beyond simply tempting food and cocktails – make it a part of your schedule now.
Fairground runs from 12th April for 10 weeks.  For more information, visit: www.fairgroundlondon.com
Open: Saturday from 10am to 3am and Sunday from 10am to midnight.
Price: Free before 7pm, £5 from 7pm to 9pm, £7 after 9pm.
Address: 260-264 Kingsland Road, London, E8 4DG