On my recent trip to Paris, my mother and I took a trip up to Sacré-Coeur to check out the breathtaking views over the city.  Of course, a more pressing reason for going north was paying a visit to Sébastien Gaudard on the rue des Martyrs.
With a reputation as a foodie haven, the rue des Martyrs is filled with the delicious aromas of rotisserie chicken, freshly-baked croissants and French cheese.  Sébastien Gaudard bridges French baking tradition and South Pigalle's penchant for high design with his dreamy, elegant pâtisserie.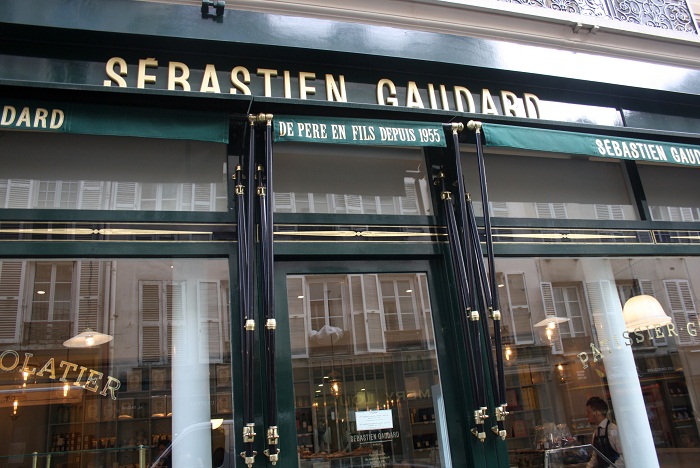 Born into a family of bakers, Sébastien Gaudard has an impressive pastry pedigree.  He worked under Pierre Hermé at Fauchon, eventually succeeding him as Head of Pastry.  He then wowed the Left Bank with his avant-garde creations by launching the Délicabar at Le Bon Marché.
In 2011, Sébastien Gaudard followed his dream and opened his own pâtisserie, celebrating French delicacies of yesteryear with his own unique flair.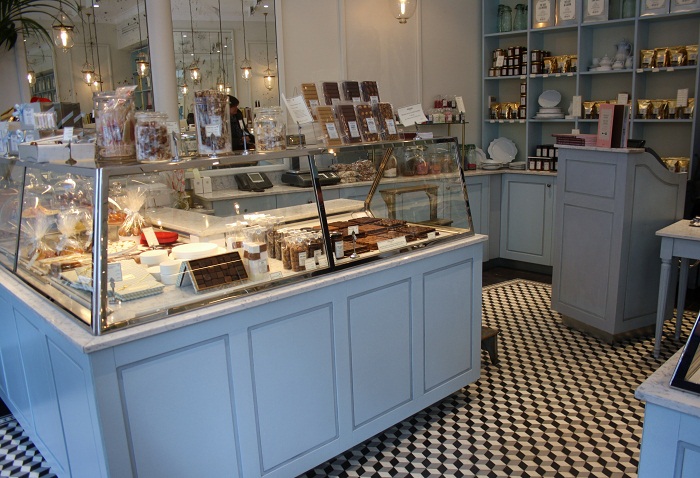 Behind the bottle green shop front is a stunning pâtisserie with pale blue interiors, marble counters, low lighting, smoked mirrors and a patterned monochrome tiled floor.  It's just so French and sophisticated – the kind of place where you can't help lingering and being happily indecisive.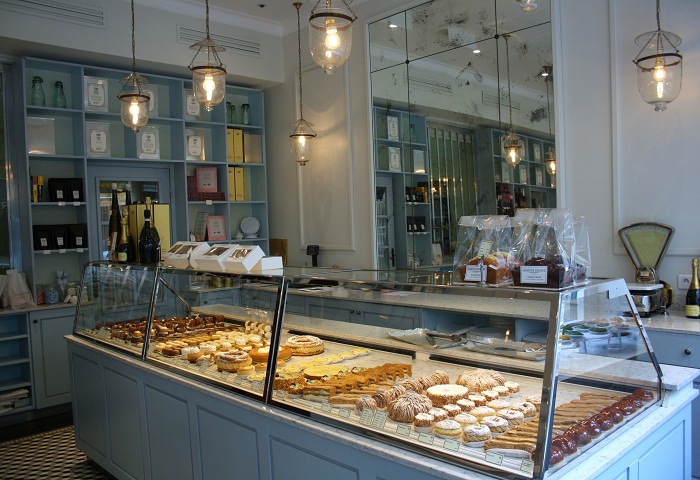 Sébastien Gaudard recreates classic French cakes such as the Saint Honoré, Paris-Brest, Baba au Rhum, dainty éclairs and Millefeuille, each with a light, elegant look.  We ordered two cakes to take back to our suite at Sofitel Paris Le Faubourg, saving them as a treat after visiting the Cartier exhibition at the Grand Palais.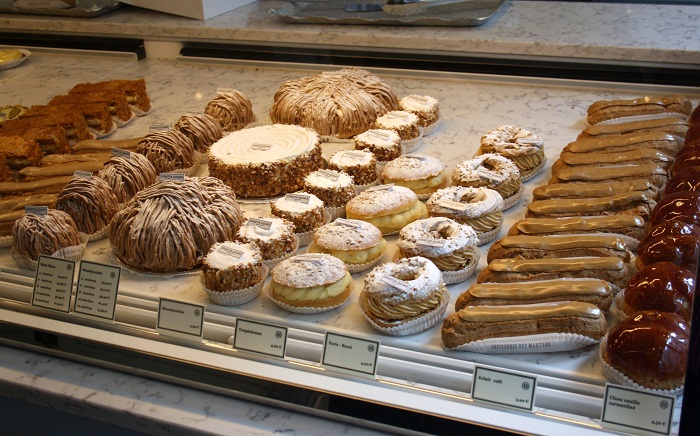 My Entremet Chocolat Grand Marnier was a little piece of heaven with almond sponge soaked in Grand Marnier, silky chocolate cream and Corsican candied orange, covered in chocolate ganache and toasted hazelnuts.  What is it about chocolate and orange that go so well together?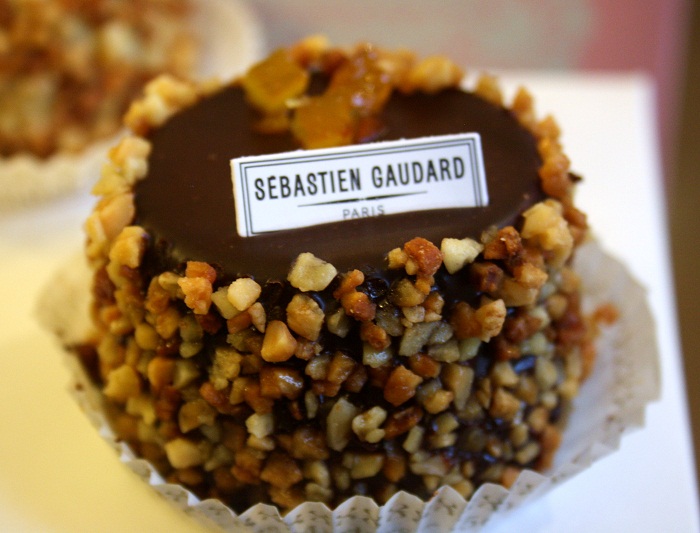 My mum tried an equally delicous Entremet Griotte-Pistache with almond sponge soaked in Kirsch, pistachio cream and griotte cherries.  Both cakes were exquisite and indulgent while still being light – the perfect afternoon treat.  We also picked up an Kugelhopf made with orange blossom, which was fragrant and not overly sweet with a light brioche texture.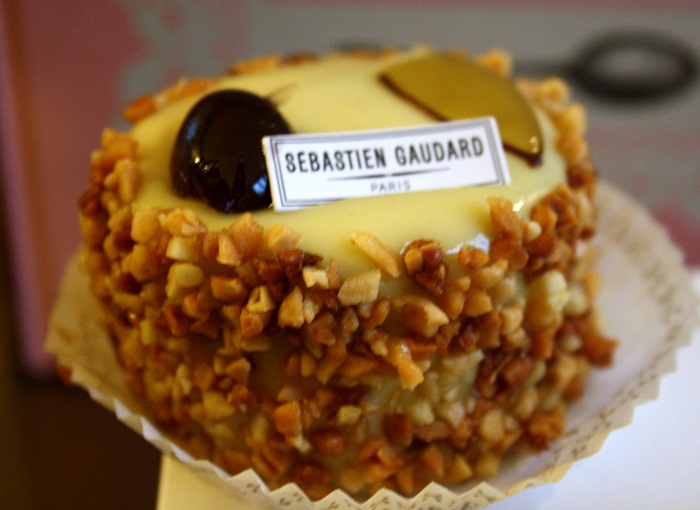 Prices are surprisingly reasonable (for Paris) with most individual cakes ranging from 4 to 5 Euros.  Other tempting delights include chocolates, macarons, meringues, pates de fruits and artisan ice cream, complete with beautiful gift boxes.  Sébastien Gaudard also offers his own brand of jam, honey, fine tea and coffee, wine and Champagne.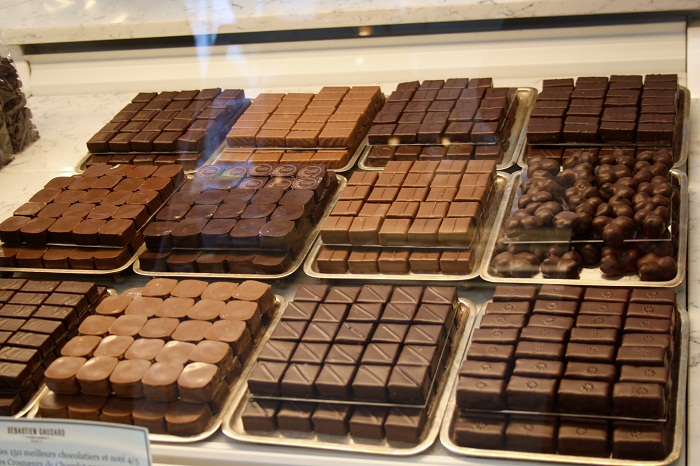 My mum also couldn't resist buying Sébastien Gaudard and Francoise Bernard's cook book titled Le Meilleur des Desserts.  It is filled with classic French pastry recipes with a precise yet unfussy approach.  I'm looking forward to going home for freshly-baked Madeleines now that she has this book!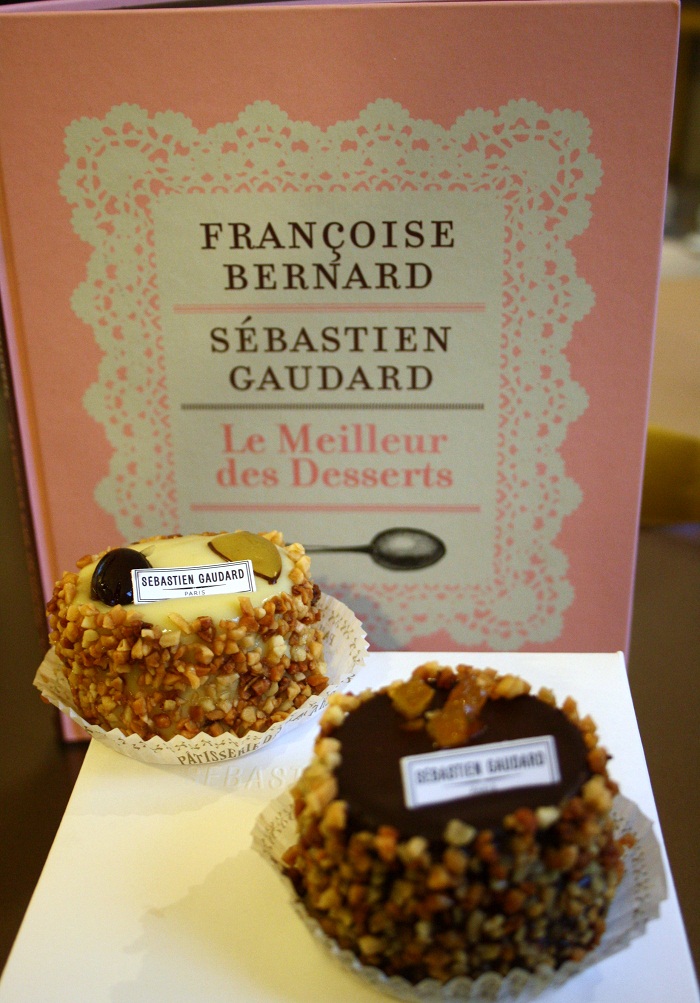 For more information, visit: www.sebastiengaudard.fr
All photos by Chérie City