My recent trip to Paris with my mum was set to be a real foodie tour with a daily pilgrimage to a leading Paris patisserie scheduled each day.  I briefed her on just how much cake she was expected to eat (hardly a chore) and the first stop on our itinerary was supposed to be Gateau Thoumieux, the high end patisserie by Jean-Francois Piège on the Left Bank.
An epic travel research fail meant that not only were we greeted by closed doors at the Cartier exhibition at the Grand Palais, but our planned après-exhibition cake craving was similarly unfulfilled.  Who knew that Paris on a Tuesday would be so tricky!
Disappointed (mostly in my half-baked planning), yet undeterred, we strolled through Saint-Germain in the hope of finding another suitably luxurious cake stop.  Paris is the capital of patisserie, after all, so it would hardly be a difficult task.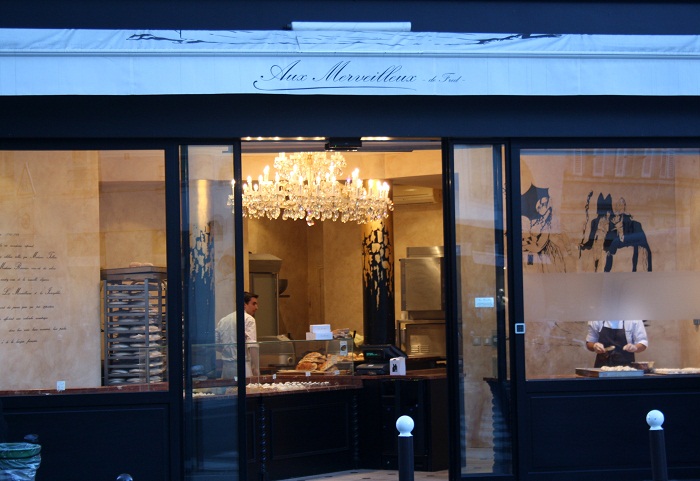 Luckily, we stumbled across Aux Merveilleux de Fred, a little further along the Rue Saint-Dominique.  Aux Merveilleux de Fred is a delightful patisserie that focuses simply on 'les merveilleux' – traditional French sweets made with meringue and whipped cream.  I instantly fell in love with the refined store, with its cream illustrated walls, black and gold pillars and elegant chandelier.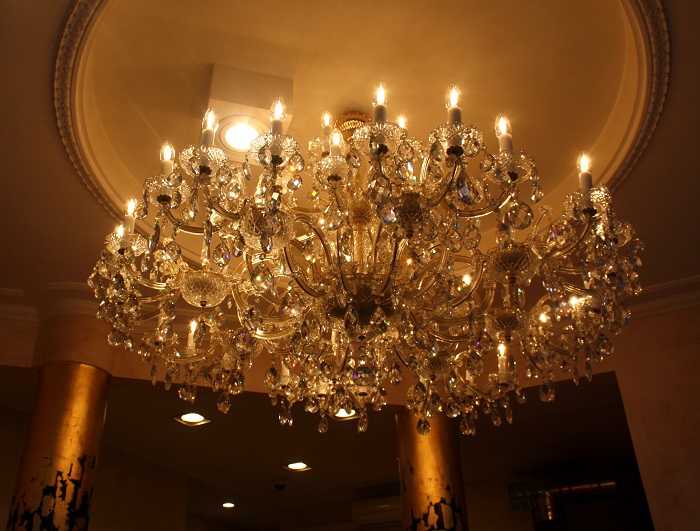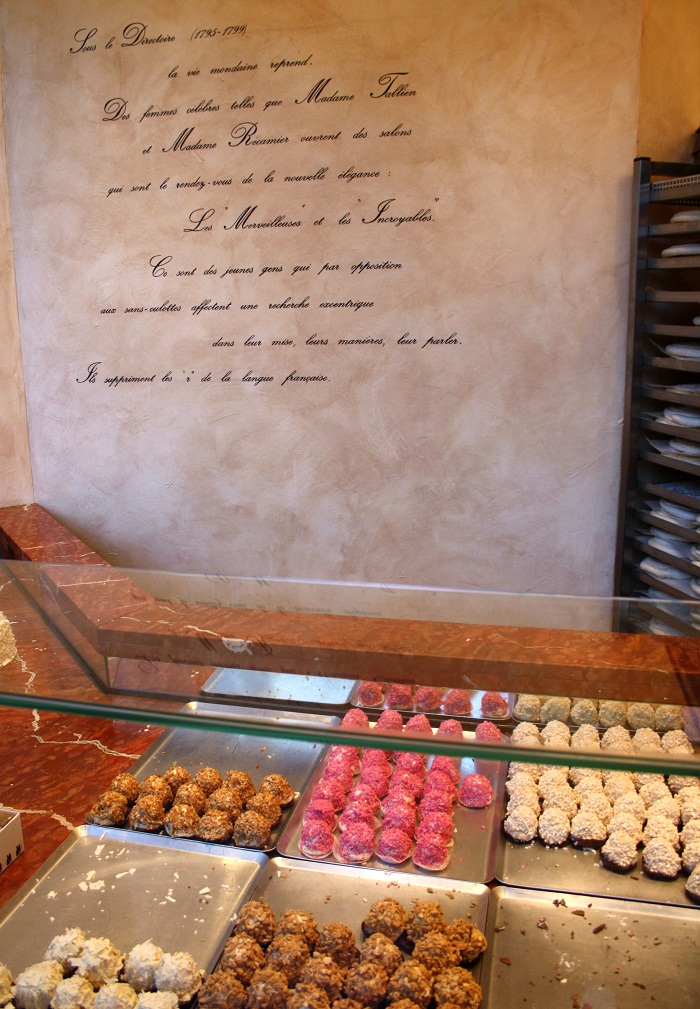 Pastry chef Frédéric Vaucamp, who trained at Lenôtre, reworked the recipe for the much-loved Northern French classic and opened his first shop in Lille.  The boutique chain has since expanded to Paris, other regions of France, Belgium and London (on the King's Road and Clapham's Northcote Road).
The eye-catching merveilleux are freshly-baked in the store's open kitchen and you can watch them being assembled by the bakers by the window.  Well-heeled Parisians and tourists can't help but peer through the glass and be lured inside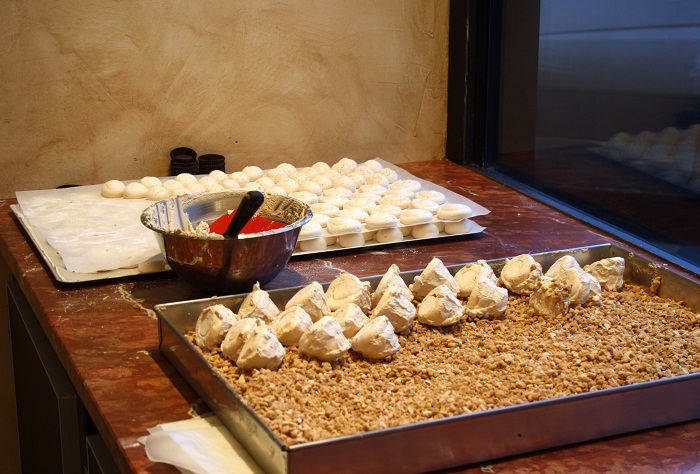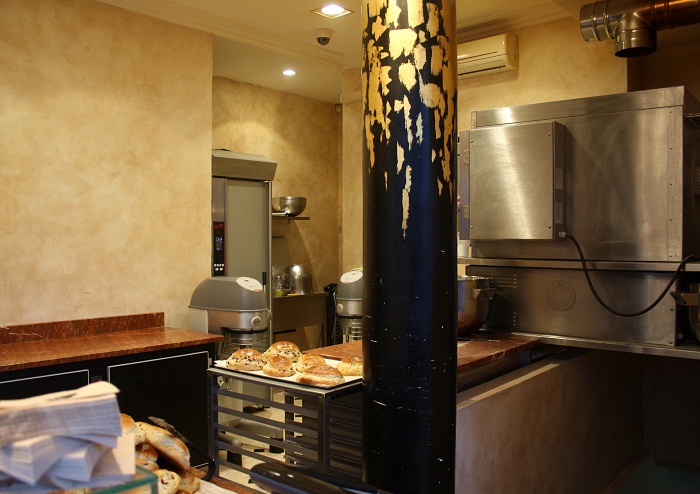 We chose a few of the adorable Mini Merveilleux (€1.50), packed in a pretty little white take-out box, so we could sample the different flavours.
My bite-size Speculoos Merveilleux was made of light, airy meringue enrobed in a subtly-spiced whipped cream and covered in fine chocolate shaving.  The Praline Merveilleux had a richer flavour and was topped with crunchy pieces of hazelnut – both melted in the mouth and were sweet but not overly sugary.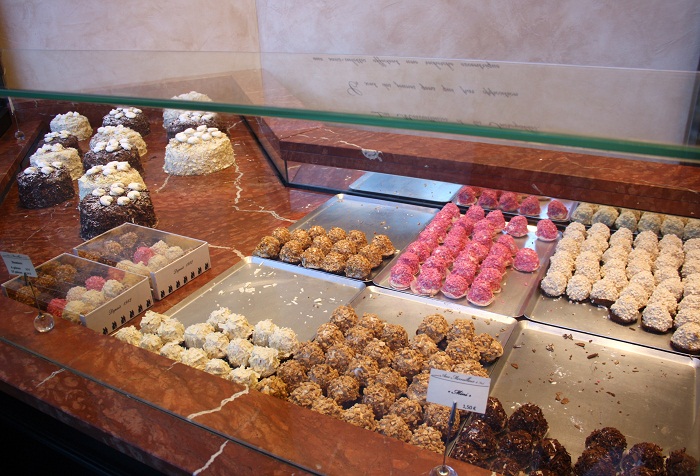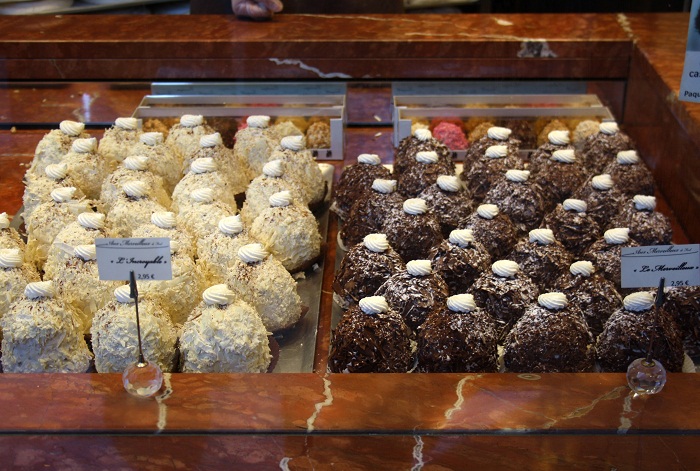 My mum also tried the Speculoos flavour and a pretty pastel pink Cherry Merveilleux.  Other flavours include chocolate, coffee and caramel.  They were perfect little indulgences without being too naughty and just as satisfying as eating a macaron.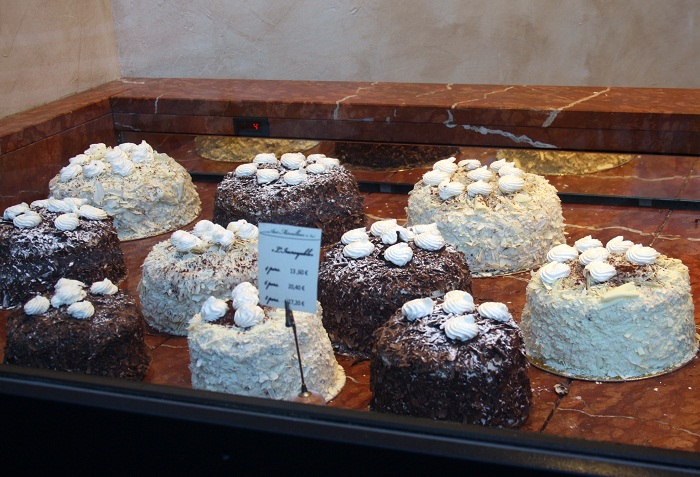 Aux Merveilleux de Fred is a beautiful, whimsical store that captures the decadence and lightness of French patisserie.  I can't wait to visit the London store and try one of the enormous snowball-size merveilleux…and have it all to myself.
For more information and locations, visit: www.auxmerveilleux.com
All photos by Chérie City