Bunnychow brings South African street food to east London with its delightfully named, and incredibly tasty, 'bunnies'.
Based at Boxpark in Shoreditch, Bunnychow is the place to come if you fancy something a little different for lunch and its concept is refreshingly unique.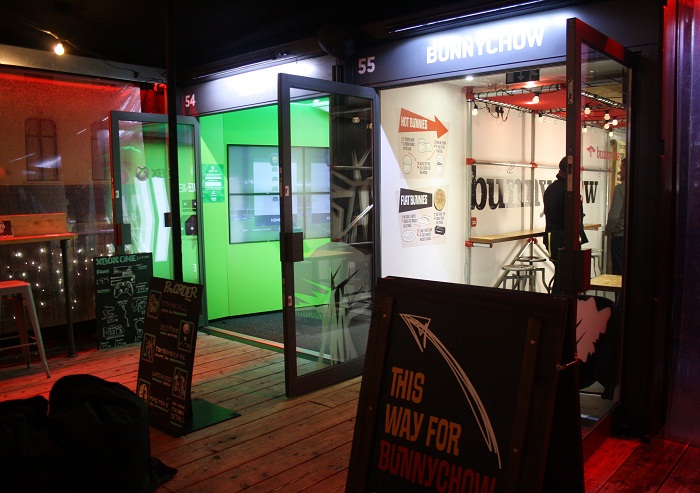 Bunnychow started out as a food truck and it still parks up on Soho's Rupert Street on the weekends.  Its Boxpark outlet is petite with a few sit-in tables and a covered outdoor area with communal tables and powerful heaters.
The Bunny Chow itself originated in Durban City in the 1940s with the purpose of keeping workers' lunch snugly intact.  Small loaves of bread are filled with spicy, home-cooked curries and stews and you can wolf down the entire thing.  Bunnychow stays true to tradition but also shakes it up with American, British and Southeast Asian fillings.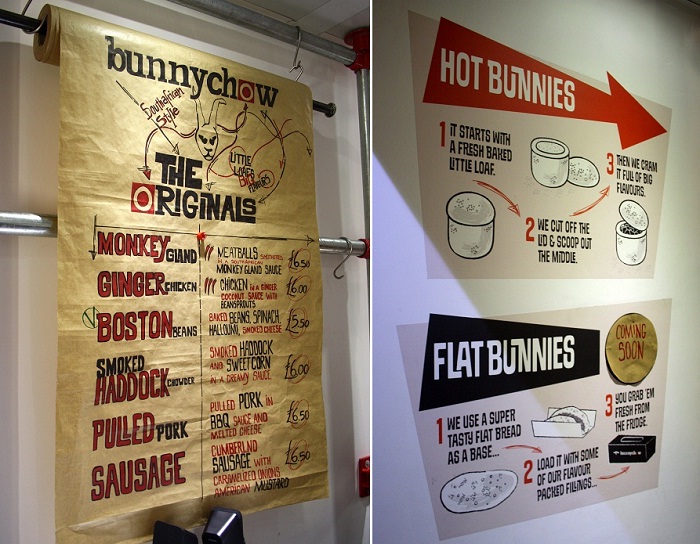 During our visit, we wanted to try the most authentic bunnies, but we were also tempted by the Sausage and Caramelised Onion, Pulled Pork, and vegetarian Boston Bean bunnies.
Bunnies come freshly-prepared from the kitchen, neatly tucked into bright red boxes that fold out into a handy 'plate'.  The cool packaging is cleverly designed and is perfect for carrying safely back to the office, or to the park for a picnic.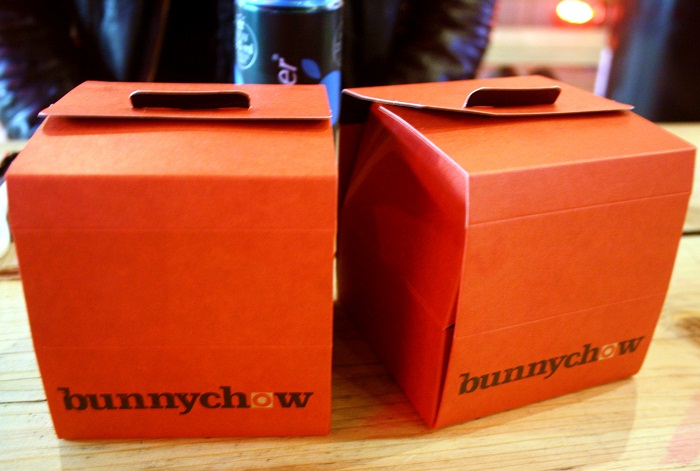 My Ginger Chicken Bunny (£6) was packed full of flaky, succulent chicken in an aromatic, spicy sauce with plenty of ginger, lemongrass, coconut milk, sesame oil and coriander.  It was topped with fresh beansprouts, carrot, green cabbage and red cabbage, which gave it some texture.
A whole bread loaf filled with sauce may sound overwhelming, but in fact the loaves are freshly baked in a mini size and are hollowed out, so they avoid being too stodgy or heavy.  I loved how the crusty bread absorbed the sauce and the base of the bunny was deliciously gooey and tasty.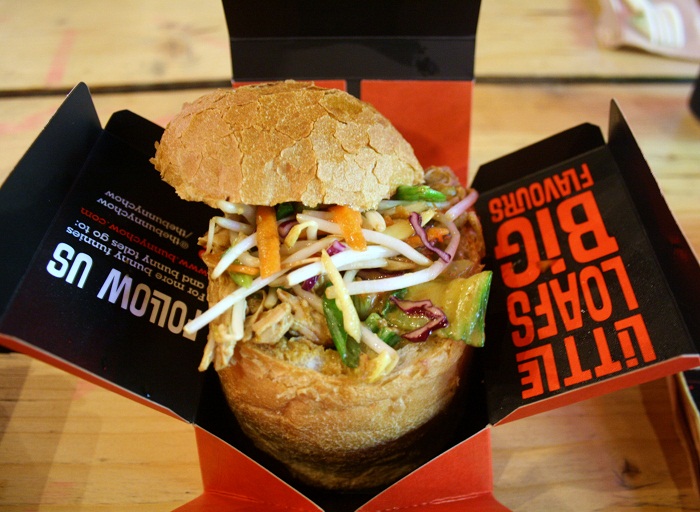 Steven tried a typically South African Monkeygland Bunny (£6.50).  Plump, juicy beef meatballs were smothered in a fruity, tangy and punchy Monkeygland sauce (no monkeys were harmed in the making of this delicious sauce).  It was garnished with crunchy red and yellow peppers and torn fresh coriander.
I loved my Ginger Chicken Bunny, but the Monkeygland Bunny had the wow factor and I couldn't resist stealing a few too many forkfuls!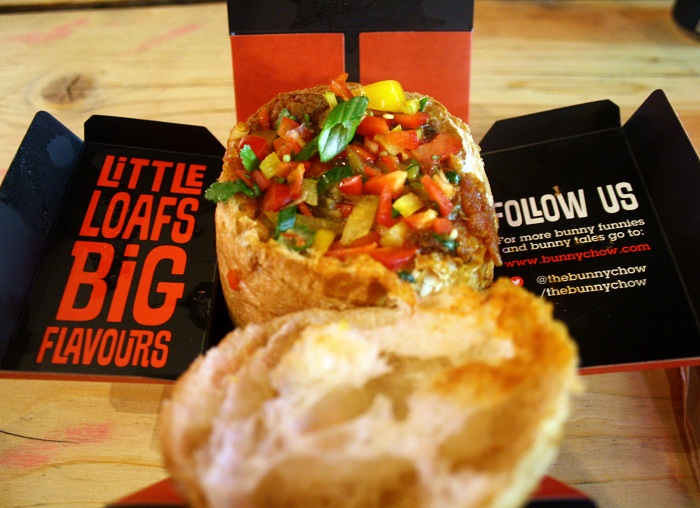 We washed the bunnies down with a slim can of Grapetizer.  Dessert is simply a selection of Joe & Seph's gourmet popcorn, which is sufficient, as outside at Boxpark doesn't feel like the kind of place where you'd linger over coffee and cake (at least in the winter, anyway).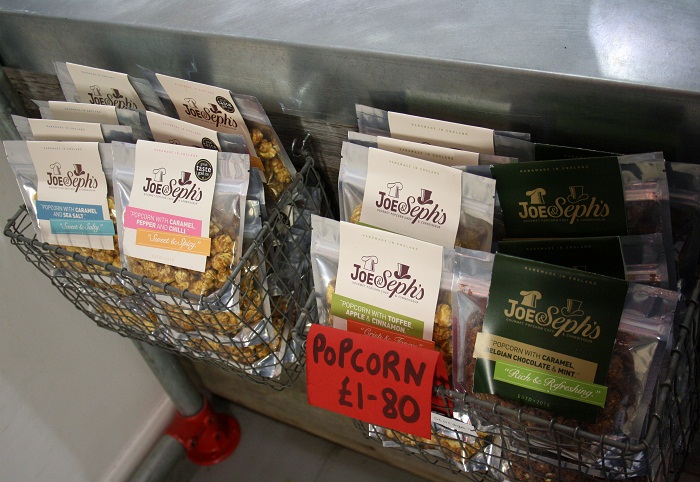 Bunnychow is a great spot for some hearty comfort food, particularly in the colder months when you want something substantial and filling with lots of flavour.  I like it that Bunnychow mixes the traditional with its own tempting combinations and prices are reasonable.  I've heard that another Bunnychow may be on the way, so central London will have a bunny hotspot of its own.
For more information, visit: www.bunnychow.com
Chérie City was invited by Bunnychow
All photos by Chérie City