Clinique Moisture Surge is one of my all-time favourite skincare ranges for year-round intensive hydration, particularly when travelling.
It was at an airport duty-free that I first tried Clinique Moisture Surge Extended Thirst Relief gel-crème and years later I still make sure there's at least one product from the range in my in-flight kit to avoid dehydration.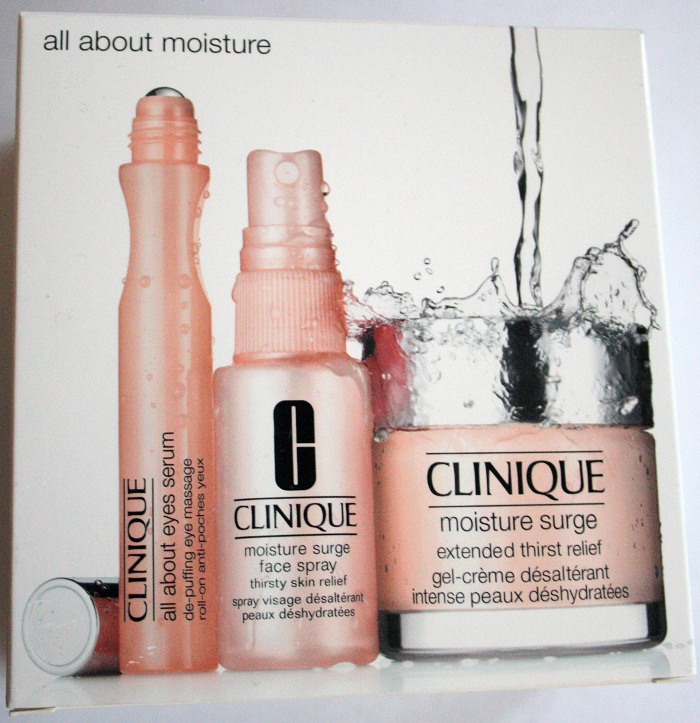 The new Clinique All About Moisture travel retail exclusive set includes everything you need to keep skin hydrated and comfortable for up to 24 hours.  Like all Clinique products, the Moisture Surge range is allergy tested and 100% fragrance free.
Moisture Surge Extended Thirst Relief (75ml) gel-crème has a light, oil-free formulation and a cooling effect, leaving the skin feeling smooth and refreshed.  It can even be used as a five minute mask for extra hydration – perfect for a long-haul flight when the cabin air can really dry out the skin.
It's suitable for all skin types, however it works particularly well for those with combination or oily skin, as it is absorbed quickly and doesn't leave any residue on the skin.
I find it light enough to use on its own in the summer and I like to layer it with a hydrating or skin balancing serum for extra hydration in the colder months.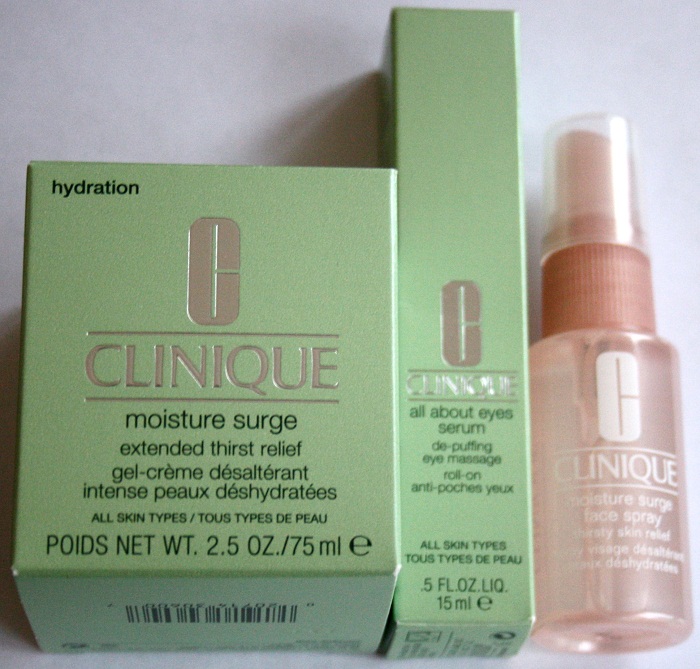 All About Eyes Serum De-Puffing Eye Massage (15ml) is a brilliant pick-me-up for eyes in the morning, or after catching some sleep on a flight.  The light serum soothes and brightens the eyes with caffeine, antioxidants and botanicals.  It also helps combat under-eye bags and reduce dark circles, plus its roller ball top makes it easy to apply and carry.
Moisture Surge Face Spray Thirsty Skin Relief (30ml) is my preferred facial spritz on flights, as it is gentle and moisturising (more than a regular thermal water spray), without any alcohol, oil or astringents.  I use it every few hours, or whenever my skin feels thirsty on a plane and the 30ml bottle is the ideal size for travelling.
Clinique All About Moisture is a great introduction to the Moisture Surge range and an effective skincare solution for frequent fliers.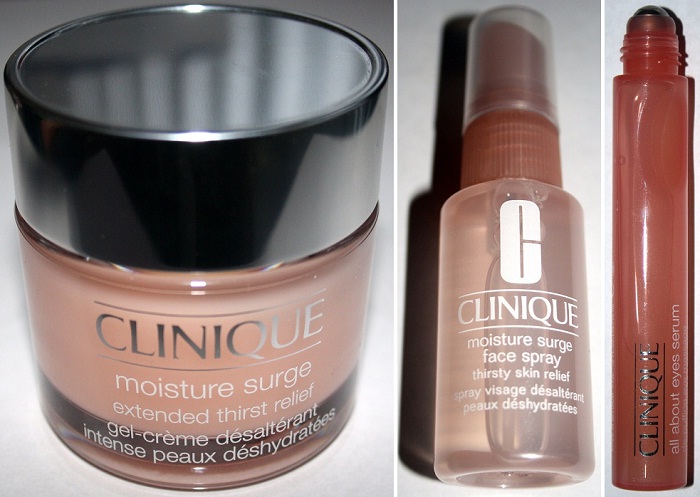 Clinique All About Moisture is available exclusively at Clinique counters in Travel Retail worldwide.  For more information, visit: www.clinique.co.uk
All photos by Chérie City
* Sample