As the party season approaches, the search for a dress to impress is on and top of my wish list are these stunning designer dresses by Thakoon at Avenue 32.
A favourite of Michelle Obama, Alexa Chung, Diane Kruger and Leighton Meester, Thai-American designer Thakoon Panichgul's dresses are regularly spotted on well-heeled celebrities at parties, launches and on the red carpet.  His dresses are much loved with their femininity, exquisite tailoring, beautiful fabrics and vibrant prints.
I adore Thakoon's take on the LBD with an eye-catching dandelion print dress, worn by Katy Perry, and a black high collar dress with lace pleats, as seen on Lily Collins.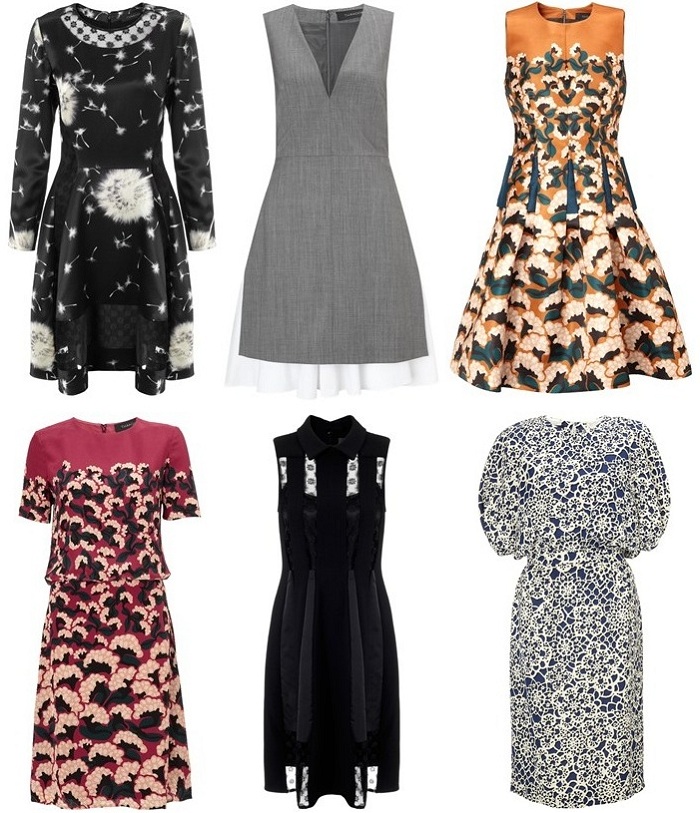 Rosario Dawson wowed at the launch of the Tanqueray Gin Palace in a cool navy and white dress with split sleeves while Anna Kendrick wore this orange floral pleated dress. Also, Thakoon's tailored grey wool dress and dusty rose silk pintuck dress can easily take you from day to night with a pair of statement heels.
Black Silk Dandelion Dress, £1,930
Grey Fine Wool Dress, £730
Orange Floral Pleated Dress, £1,150
Dusty Rose Silk Pintuck Dress, £680
Black Lace Insert Pleat Dress, £1,830
Navy Floral Side Draped Dress, £1,220
Which Thakoon dress is your favourite?
Sponsored post