L'ETO Caffe has recently opened its sixth London cafe-restaurant in a prime spot on Chelsea's Kings Road.
The colourful display of cakes in the window and the cafe's warm glow are inviting and it already seems to be a hit with the west London crowd.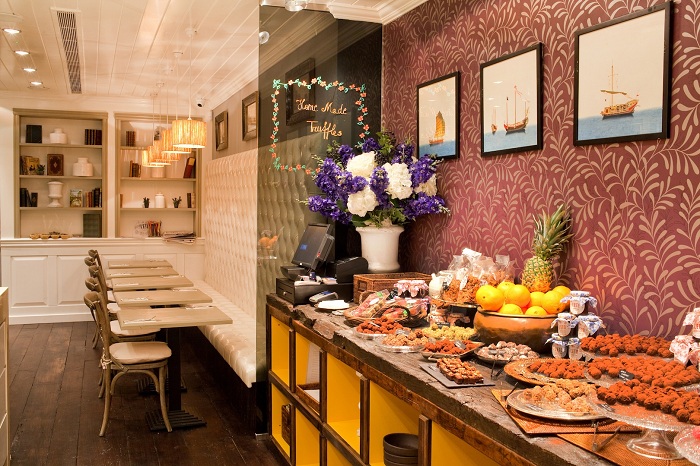 The two-floor cafe feels bright and airy as you walk in and the downstairs dining room is intimate and pretty, with grey and white wood panelling, an open fire-place and retro bird prints.  It's the kind of cosy place where you could spend a few hours and really make yourself at home.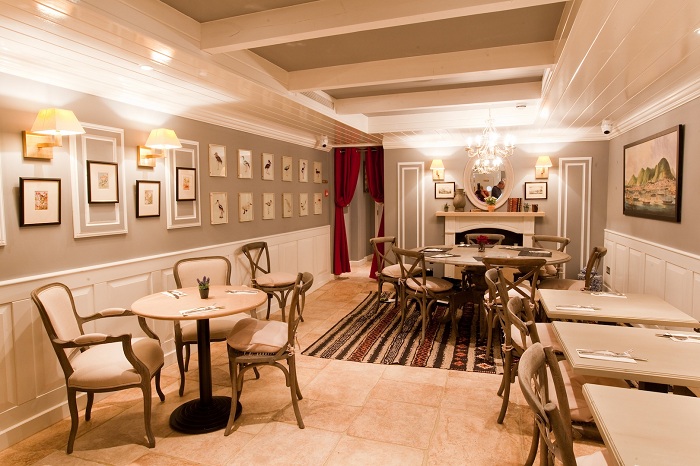 I visited L'ETO Caffe on its opening night and was wowed by the fabulous display of gourmet salads, roasted meats, cakes and truffles.  We feasted on miso salmon, turkey frikadelle, cod fishcakes, mushroom and spinach quiche, broccoli with chili and garlic, grilled aubergine in yoghurt and green bean and potato salad.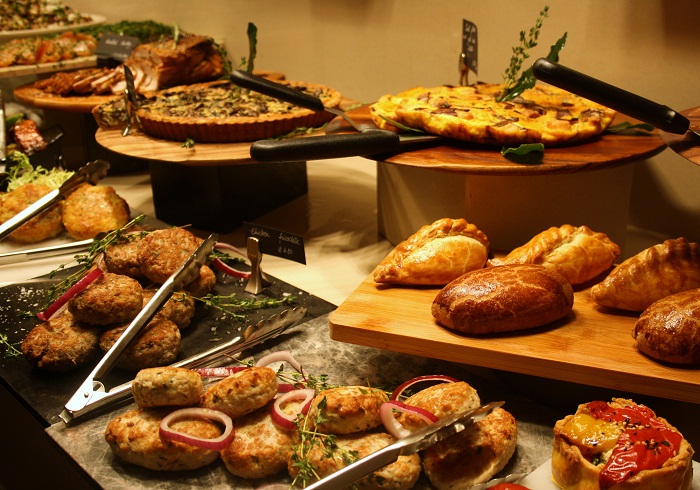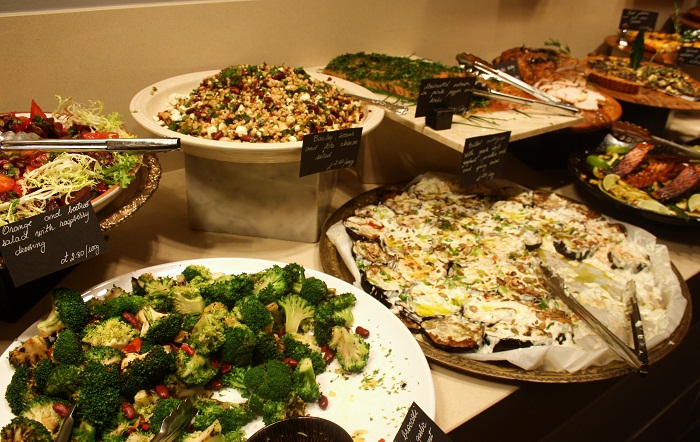 We tried a selection of indulgent cakes and particularly enjoyed the Chocolate Cinnamon Cake, Wild Cherry Cake and Orange Polenta Cake.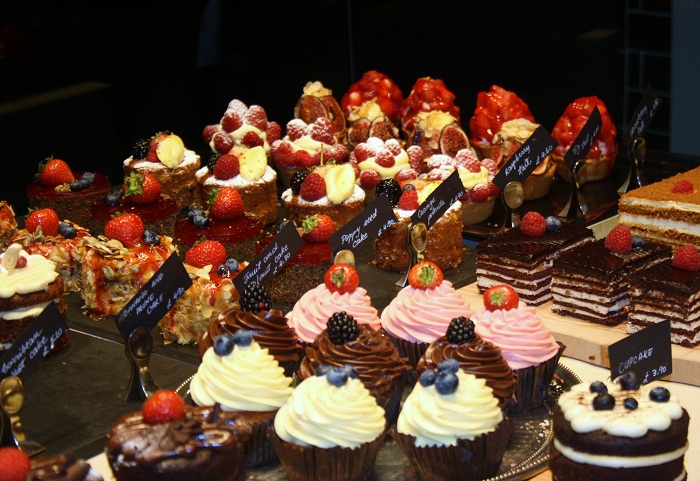 It was also difficult to resist choosing some hand-made truffles to go with a pot of fresh mint tea.  The Green Tea, Raspberry, Jasmine and Sea Salt Caramel truffles are unbelievably tasty and just melt in the mouth.  There is even a selection of home-made L'ETO Caffe jams and spreads – the Dark Chocolate and Rasberry Jam is divine.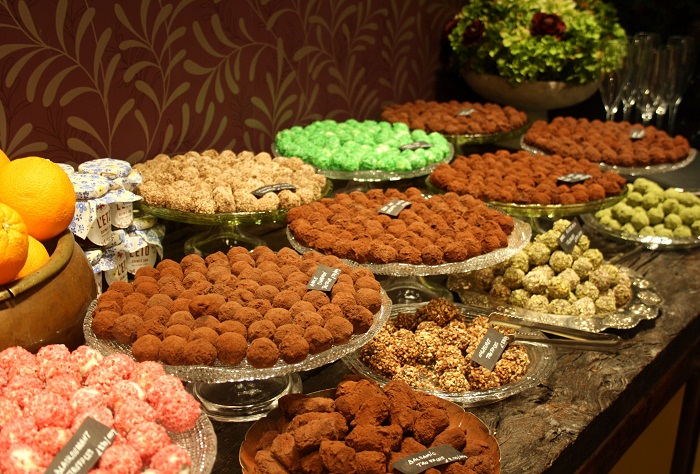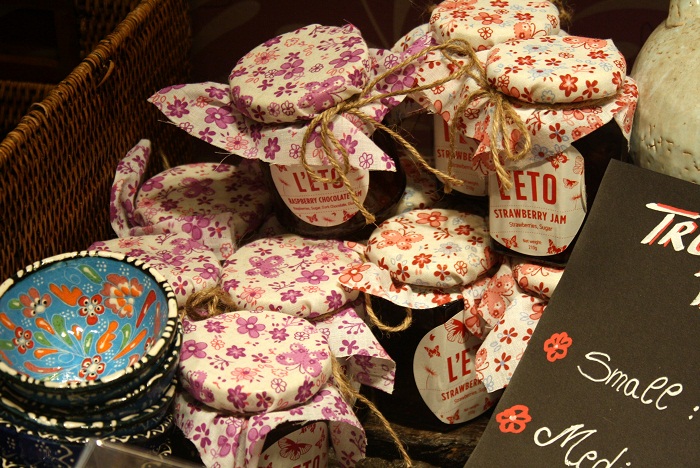 I went back to L'ETO Caffe a few weeks later to try the a la carte menu, which is also available alongside the salads.  When we arrived on a midweek early evening, it was already busy upstairs, so we sat downstairs where it was quieter and cosier.
I started with the Sweet Chilli Ginger Beef with wok-fried vegetables (£16).  Thin slices of lean, well-marinated beef were tender and covered in a scrumptious sweet chilli, soy, sesame, ginger and garlic sauce.  It was served on a bed of steamed bok choi, wok-fried carrots, cabbage, edamame beans and sliced cucumber (the only vegetable I really dislike, but I was able to remove them easily).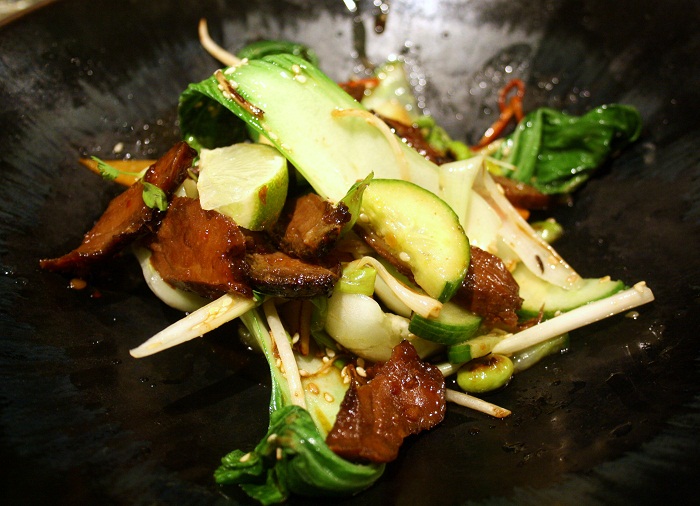 Steven went for the Crab and Avocado Salad with soy and lime dressing (£16).  The shredded crabmeat had a fresh, clean taste and was mixed with chunks of cool, creamy avocado, torn coriander and toasted black sesame seeds.  Both starters were delicious but rather overpriced considering the portion sizes.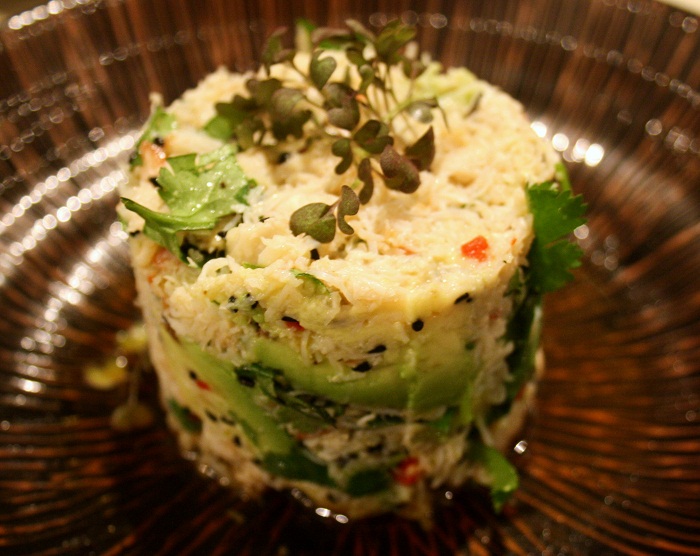 L'ETO Caffe has a tempting selection of soft drinks, so we tried a Rasberry Lemonade and a Caramel Lemonade.  Both drinks were refreshing and just sweet enough, served ice cold with fresh mint.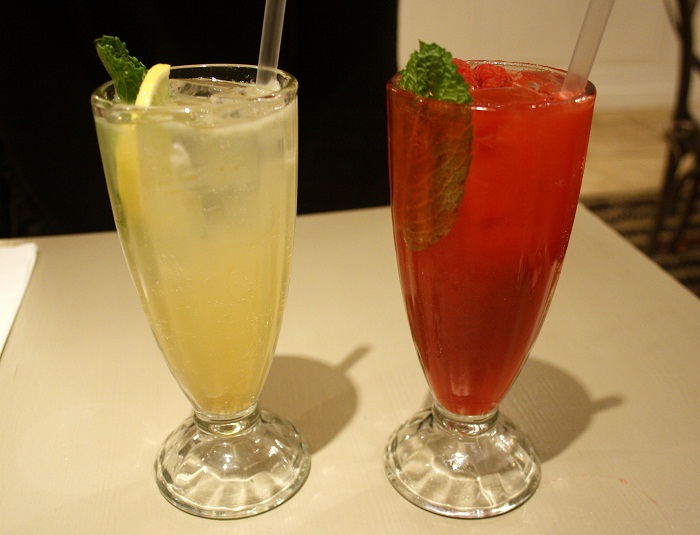 For my main course, I was tempted by the Duck and Chestnut Tortelloni (£16).  Five plump parcels were filled with well-seasoned shredded duck and sweet, roasted chestnuts.  They were covered in a light butter sauce with pieces of chestnut and scattered lingonberries.  The quality of the pasta was exceptionally good and obviously home-made.  It was a rich, tasty and comforting dish – if only there were just a few more tortelloni.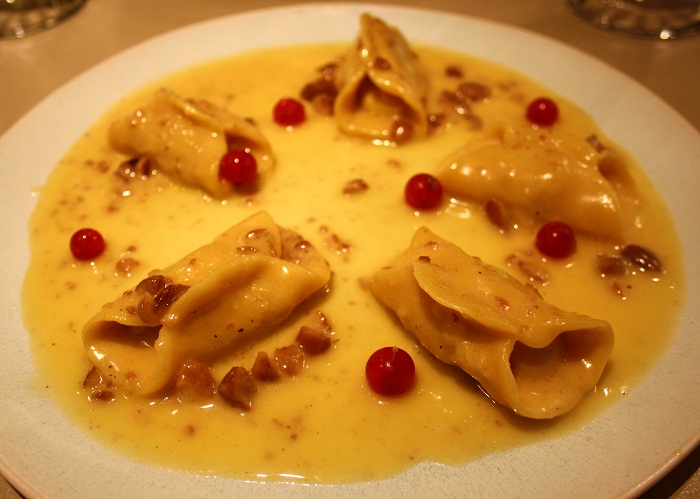 Steven ordered the Steamed Sea Bass with lime and ginger broth (£20).  The succulent fillet of sea bass was perfectly cooked and served on a bed of steamed bok choy in a light and fragrant lime and ginger broth.  It was a tasty, healthy dish with fresh, aromatic flavours.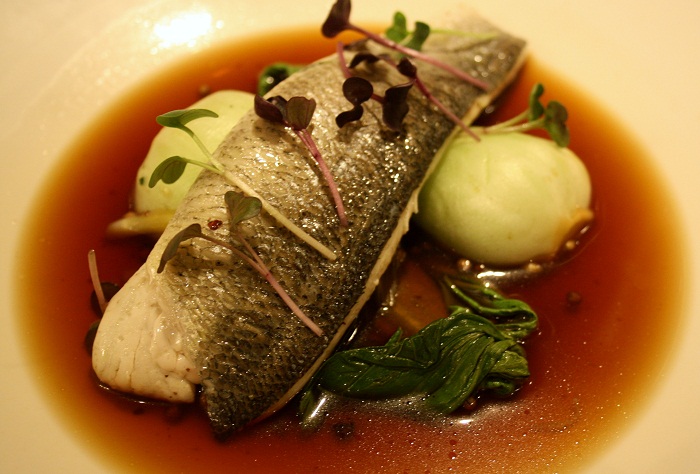 We accompanied our mains dishes with a side of Crush Potatoes with Herbs (£4.50).  The flavoursome crushed new potatoes were buttery and decadent, mixed with plenty of fresh herbs.  The portion size was enormous and best shared between two or more.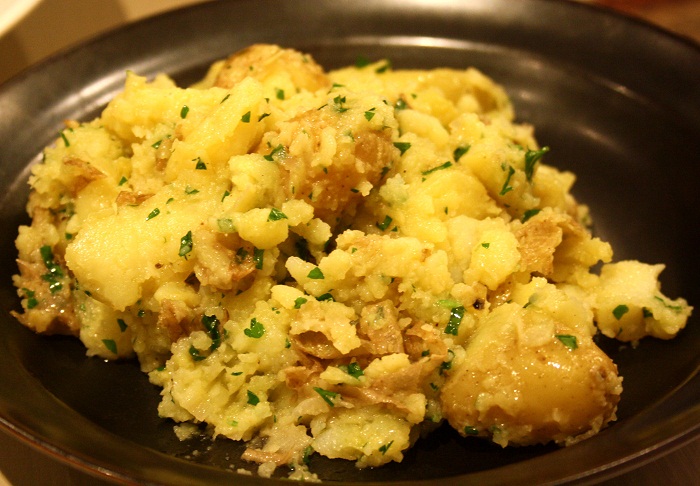 Of course, dinner at L'ETO Caffe wouldn't be complete without tea and cake.  My decadent Caramel Layer Cake (£4.50) consisted of layers of pastry densely packed together with sticky, sweet caramel and topped with crushed walnuts.  It was substantial and heavenly – a perfect way to end the meal.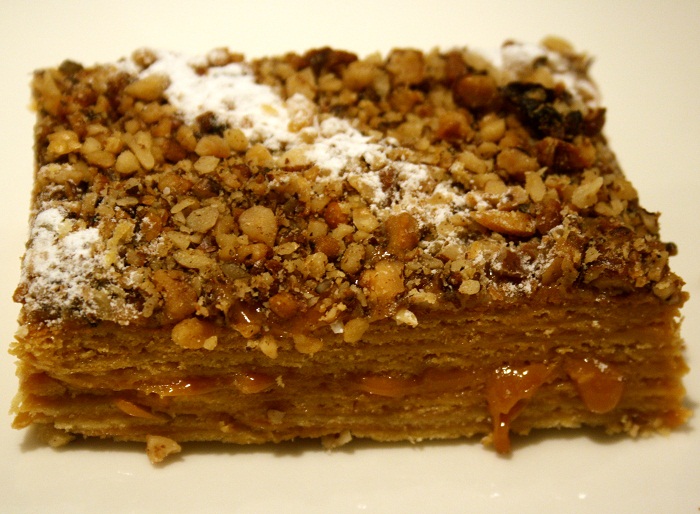 Steven went for L'ETO Caffe's signature Honey Cake (£4.80), another layered dessert made from soft, spiced honey sponge and fresh vanilla cream.  Both cakes are big enough to be shared, but you might like to be greedy and keep them all to yourself.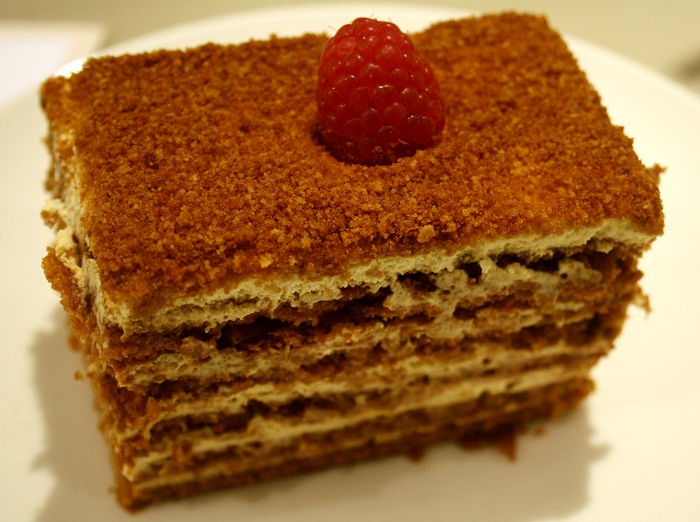 L'ETO Caffe stands out from other high end cafes with its extensive selection of custom-blend teas and infusions, beautifully served in tall glass teapots.  I tried the winter special of Rose Leaf Tea with natural vanilla and caramel (£4.95).  Made from whole dried rose buds, the tea was fragrant, delicate and sweet from the vanilla and caramel.
Steven ordered a custom-blend Ginger Tea (£4.95), which was punchy and warming – perfect for keeping winter flu at bay.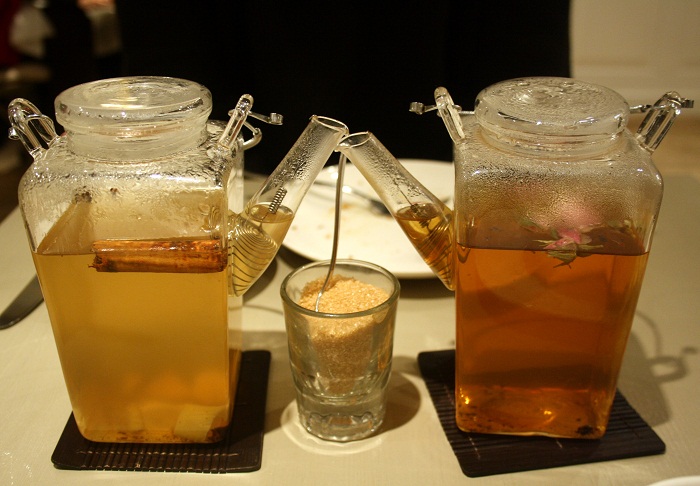 L'ETO Caffe is a cosy, elegant place to enjoy excellent food or an artisan cake with custom-blend tea.  While some of the prices could do with being revised, there is real attention to detail and the stylish surroundings make it a real treat.
For more information and booking, visit: www.letocaffe.co.uk
Chérie City was a guest of L'ETO Caffe
Photos by Chérie City and L'ETO Caffe