Every London luxury hotel has its own take on the quintessentially British afternoon tea, however, Pierre Hermé brings a much-loved French tradition to The Balcon at Sofitel St James with a very decadent 'Gouter'.
The 'quatre heures' is an everyday after-school snack for children, usually consisting of fresh baguette, brioche, jam and chocolate or a pain au chocolat.  Le Gouter Pierre Hermé is a much more decadent, grown-up affair, offering signature chocolate delicacies served with the finest tea or hot chocolate.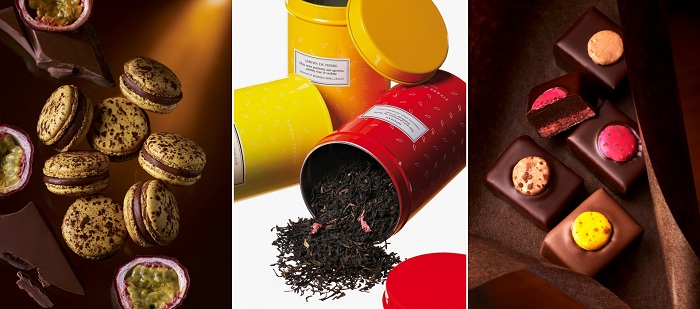 I visited The Balcon recently and enjoyed a leisurely afternoon gouter in its elegant surroundings.  There are two Gouter plates to choose from (both £25) and if you're visiting with a guest, I recommend ordering one of each to share (it's impossible to decide between macarons and moelleux au chocolat).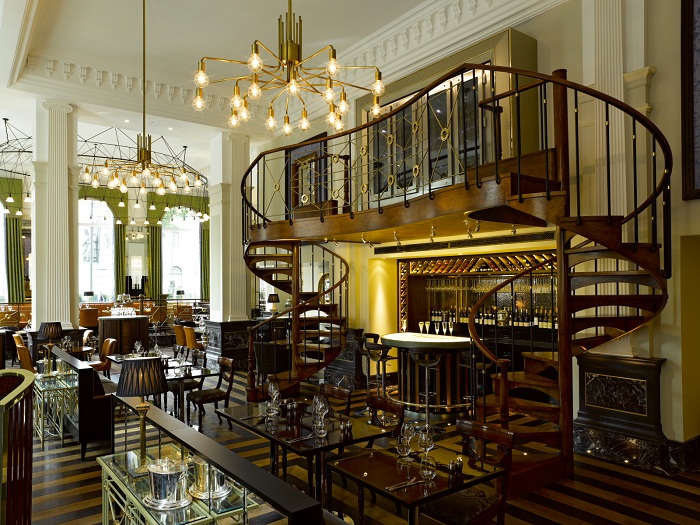 Le Gouter Pierre Hermé includes two slices of fluffy Brioche Mousseline served with a smooth, rich Pâte à Tartiner Infinitement Praline Noisette with whole caramelised hazelnuts (a luxury alternative to childhood Nutella).  This is accompanied by four perfectly crumbly and buttery Sablés Infinitement Chocolat and two indulgent Moelleux Quatre heures in different chocolate flavours.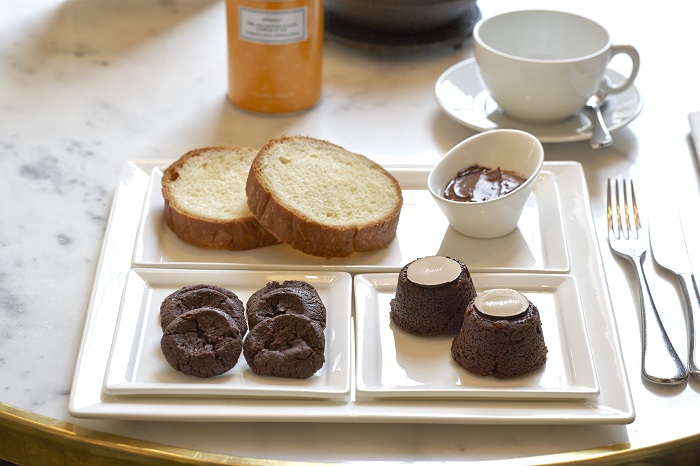 Le Gouter Mogador features the same Brioche Mousseline served with a zesty Confiture Mogador (orange, apricot and pineapple jam).  The gouter is nicely rounded off with silky, melt-in-the-mouth milk and dark Chocolate Bonbons and a selection of Pierre Hermé's world-famous Mogador and Porcelana Chocolate Macarons.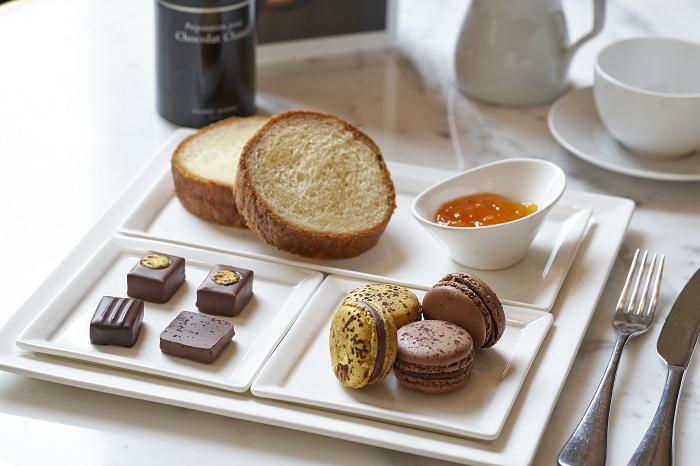 I enjoyed my Gouter with a cup of delicate, fragrant Thé Ispahan – black tea flavoured with rose, lychee and raspberry (£5).  As if there wasn't already enough chocolate, I couldn't resist finishing with a Chocolat Chaud Infinitement Chocolat (£6).  French hot chocolate is hard to beat and this one was as delicious as I expected – velvety, not too sweet and ever so slightly bitter from the high cocoa content.
Also available is a cold chocolate and an iced Sencha Green China tea flavoured with almonds, cardamon and jasmine.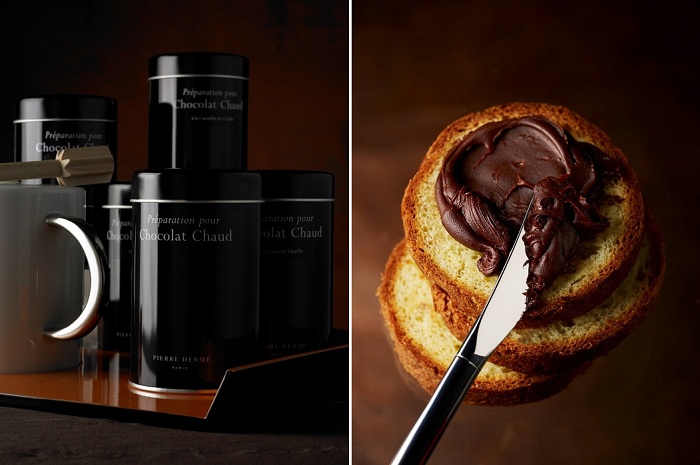 Le Gouter Pierre Hermé at The Balcon is a delightful indulgence that instantly transports you to the grand cafes of Paris.  It's simple and uncomplicated yet incredibly luxurious and satisfying – a perfect afternoon treat.
For more information, visit: www.pierreherme.com and www.thebalconlondon.com.
Chérie City was a guest of Pierre Hermé
All photos by Pierre Hermé