The final of the Dorchester Collection Fashion Prize is always an exciting moment and this year, the competition was so strong that it was difficult to predict a winner.  Having followed the Dorchester Collection Fashion Prize since its birth three years ago, I was delighted to be invited to the final as a guest of The Dorchester in London.
The evening began with Champagne and delectable canapés – including amaretto pumpkin ravioli, crab and avocado on toast, truffle cheese gougères, wagyu beef and creamy lobster – in the beautifully-designed Crush Hall.  We then moved into the elegant Ballroom for a catwalk presentation from the four shortlisted designers – Barbara Casasola, Fyodor Golan, Emilia Wickstead and Huishan Zhang.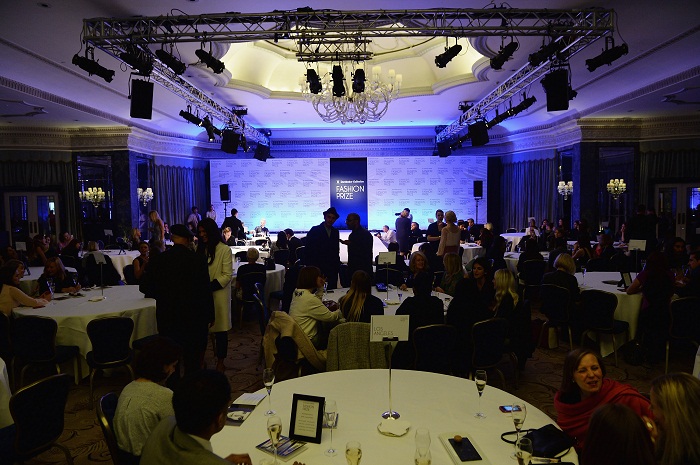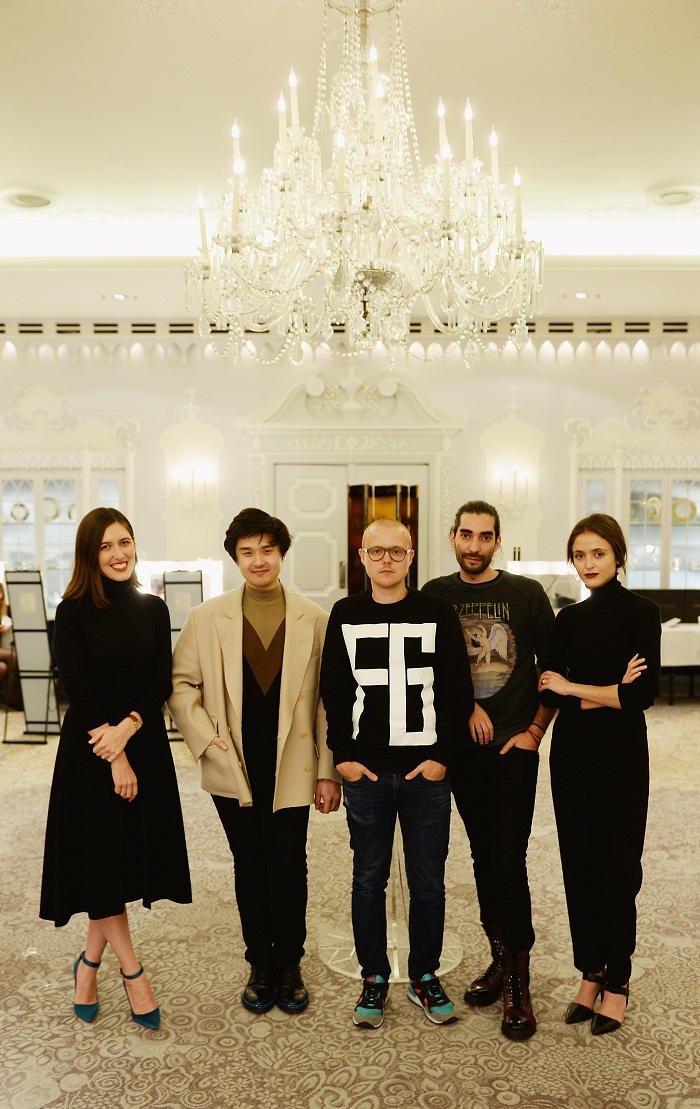 Kinvara Balfour hosted the show, wearing a divine, shimmering dress by Mary Katrantzou (shortlisted for the prize in 2010), while each designer was introduced by The Dorchester's doorman, looking dapper in the hotel's signature green uniform and top hat.  Observing the designs closely were the esteemed judges including Frederic Aranda, Lorenz Baumer, Derek Blasberg, Fabia Di Drusco, Jean-Pierre Greff, Daniella Helayel, Stephen Jones, Margherita Perico, Rupert Sanderson and Stephen Webster.
The show started with vibrant fuchsia and deep orange organza dresses by Barbara Casasola, while Fydor Golan brought a street style edge with a slouchy FG logo luxe-sweatshirt and colourful feather skirt.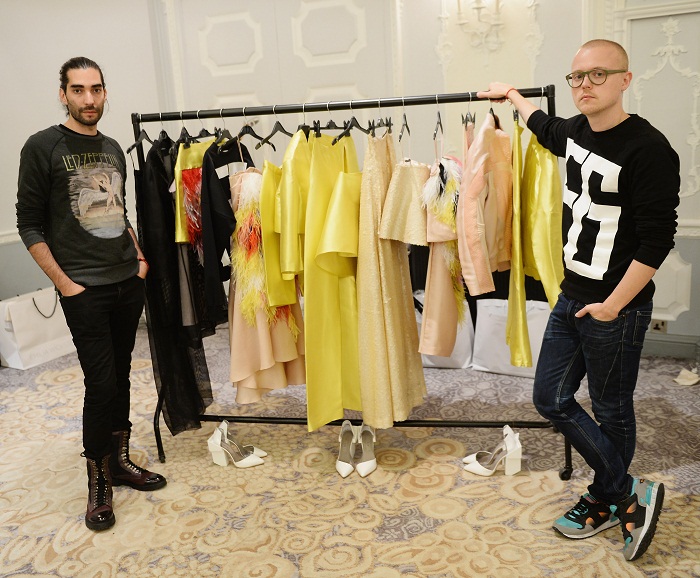 I couldn't help gasping 'wow' when Emilia Wickstead showed her sophisticated candy stripe dresses and trapeze-line jackets.  Huishan Zhang closed with a covetable collection of feminine lace and blush sheer fabric pieces and embellished cocktail dresses, keeping the look fresh and understated with low-heel silver sandals.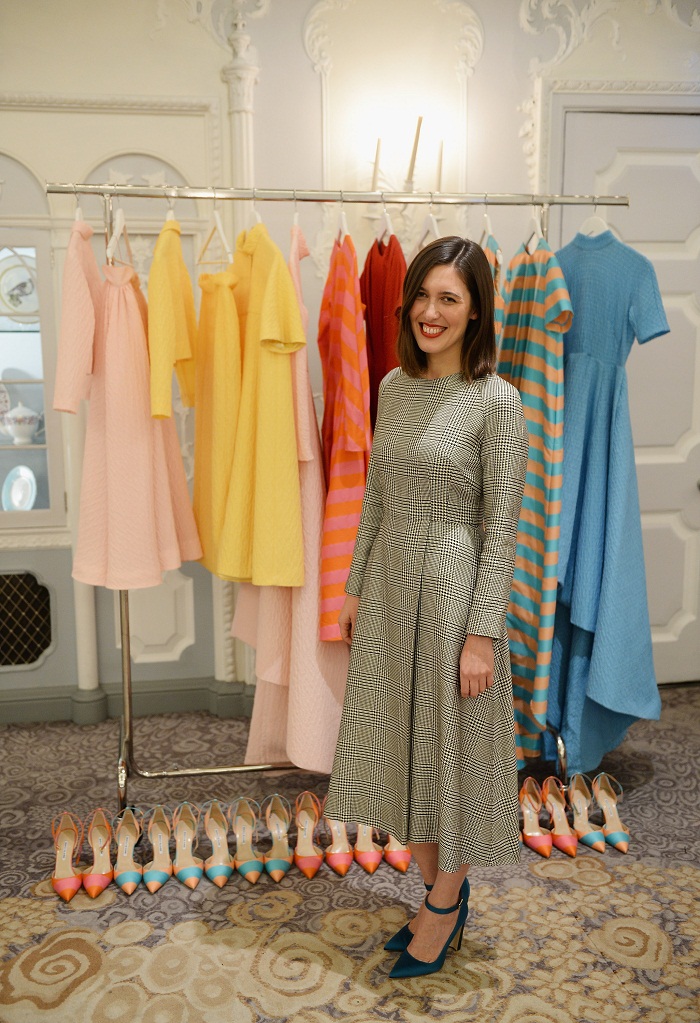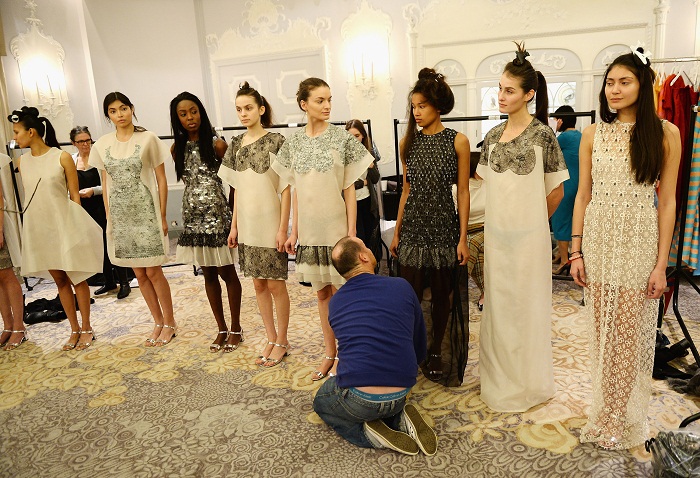 The judges retired for around 10 minutes to agree on the winner and we were treated to some exquisite Dorchester Collection Fashion Prize macarons – a perfect way to pass the time.  Their task was to choose the designer that most evokes the Dorchester Collection's spirit of individuality, luxury, style, innovation and craftsmanship.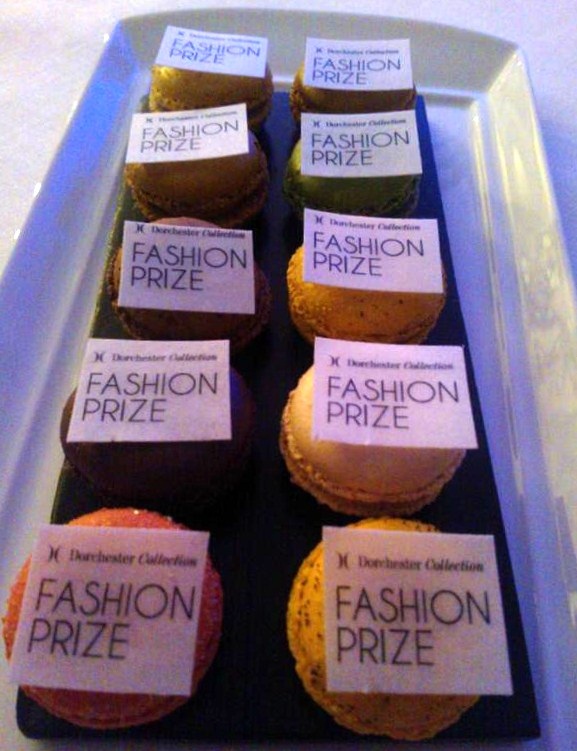 Chinese designer Huishan Zhang was named with winner and received an endowment of £25,000 from Dorchester Collection's chief executive officer Christopher Cowdray, plus a Baccarat crystal trophy and a stay at a Dorchester Collection property.  A new element to the prize this year is invaluable one-to-one mentoring from a selection of the judges, which will no doubt strengthen Zhang's position in the industry.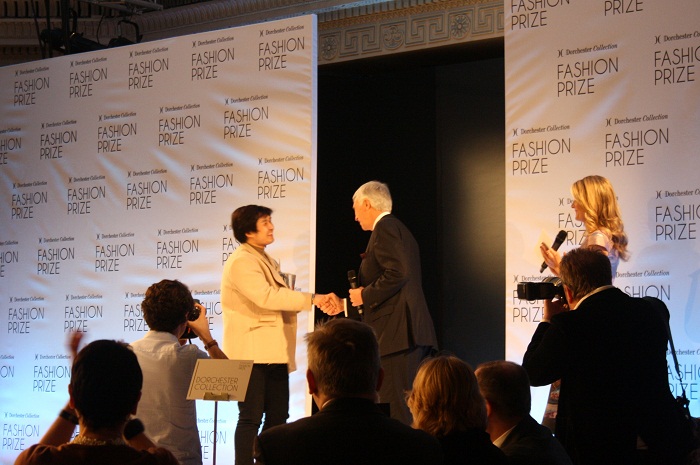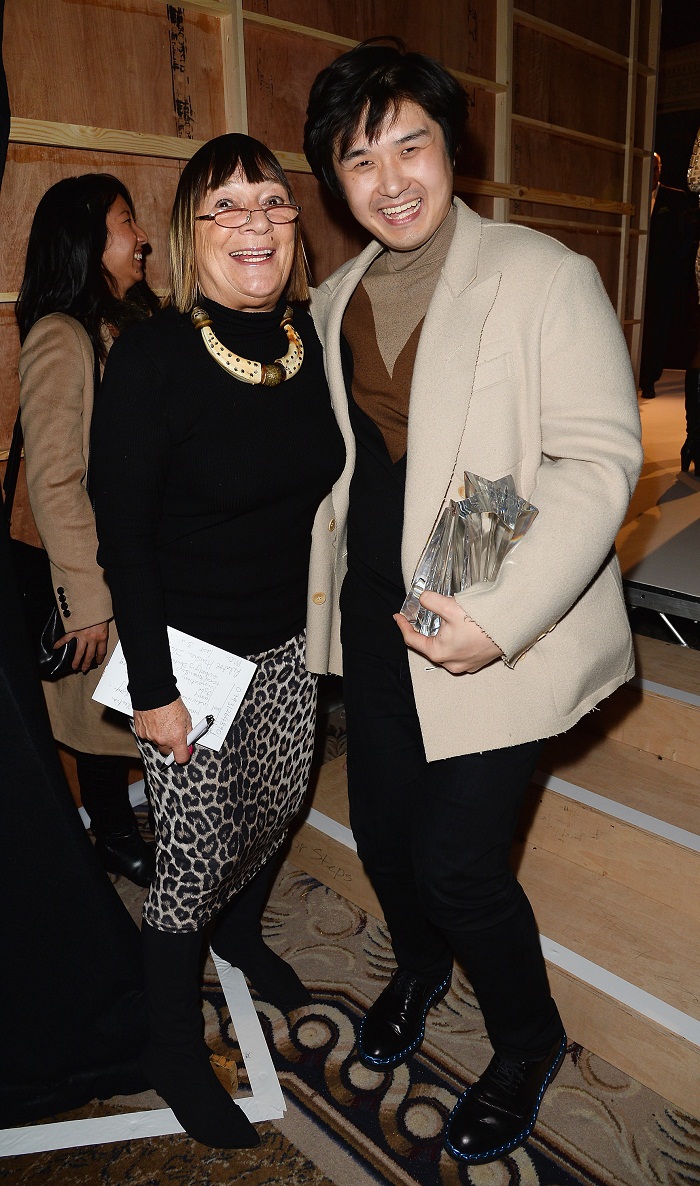 Christopher Cowdray said: "We are delighted to help a burgeoning young brand at this critical time of its growth whilst strengthening Dorchester Collection's ties to the fashion world. Huishan Zhang will undoubtedly have a thriving career, as have the previous winners," said Christopher Cowdray, Dorchester Collection's chief executive officer."
Next year, the Dorchester Collection Fashion Prize will be hosted by another property in the luxury hotel group's collection and I'm looking forward to seeing which promising designer will be next to receive their support.
Watch the highlights of the Dorchester Collection Fashion Prize 2013 here:
Chérie City was a guest of The Dorchester
Photos by The Dorchester and Chérie City