Cheeky Parlour is the coolest new salon in Shoreditch, offering quick beauty fixes at super-affordable prices in a fun environment.
The naughtier younger sister of Cowshed, Cheeky Parlour is located on hip Redchurch Street, in the same building as Jack Wills and the Aubin Cinema.  The expansive loft space has been described as resembling Monica Geller's apartment in Friends, which is absolutely spot on (what could be better than that).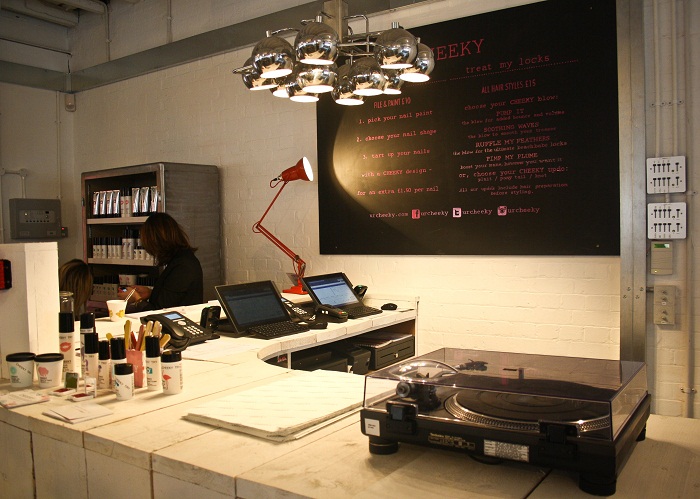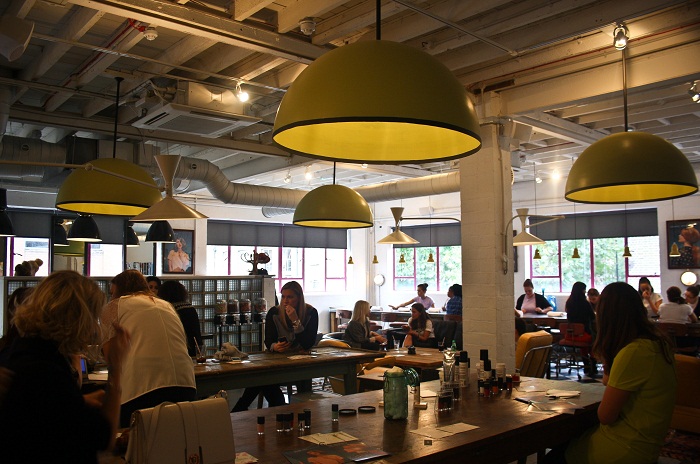 Cheeky keeps it simple with two main beauty services – a Cheeky Blow (£15) and Cheeky Paint Job (£10).  A Cheeky Blow comes in four different styles, creating either volume, smoothness, care-free beachy tresses, or a bespoke look.
Cheeky can also tease your hair into a pony, knot or plait with a Cheeky Updo.  A file and paint includes a choice of Cheeky's 21 shades and a complimentary 10ml Chat Me Up Nail Paint in any colour to take home – major bargain!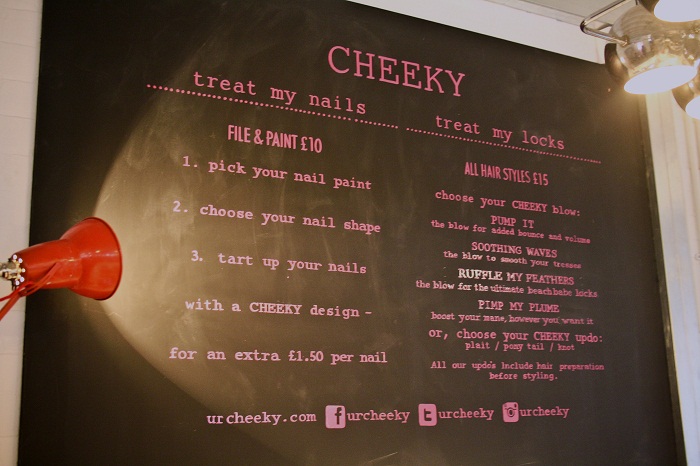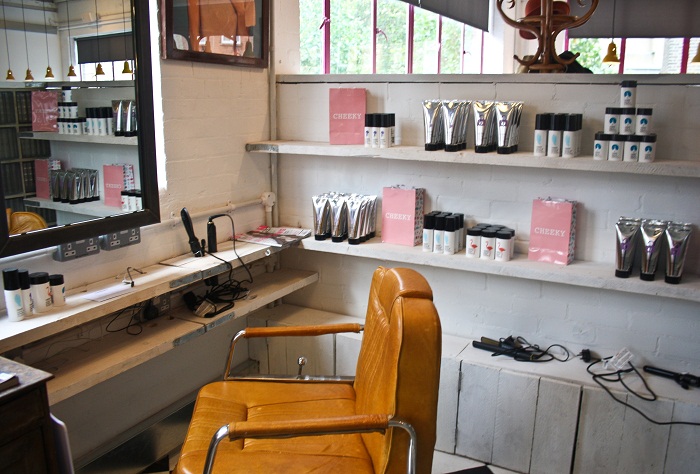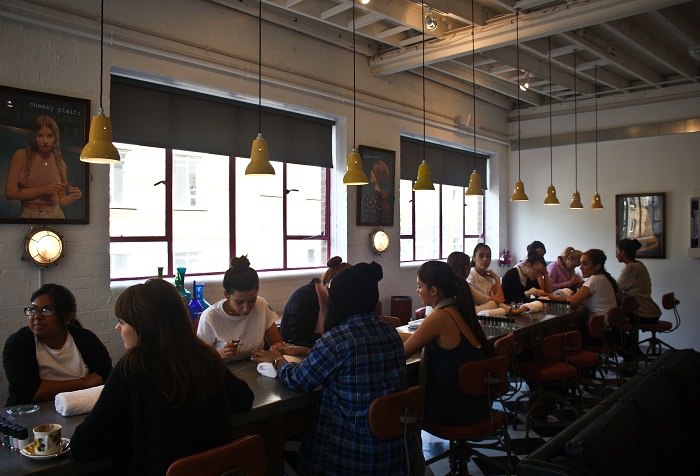 Cheeky Parlour is purely for walk-ins, so simply take a ticket for a Cheeky Blow or Cheeky Paint Job and relax on the sofas before your treatment.
If you're feeling peckish, the Cheeky cafe offers a tempting selection of home-made food and drinks.  When I visited, the table was laden with muffins, pastries, freshly-baked bread and the most delicious granola with yogurt, honey and berries (it's worth visiting for the food alone).  Wash them down with proper tea and coffee, soft drinks in glass bottles or a cheeky Babycham.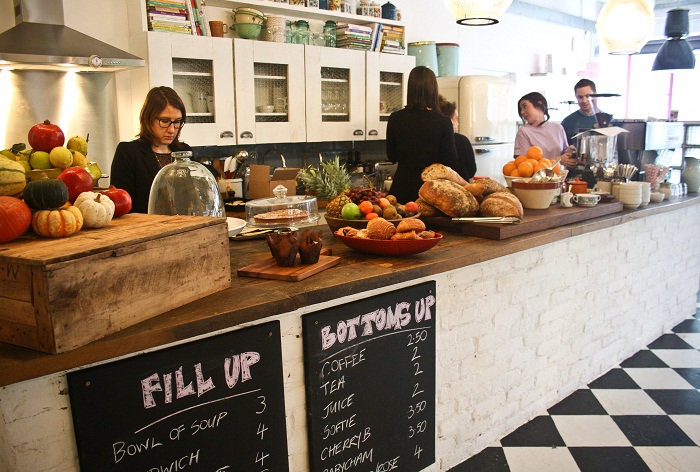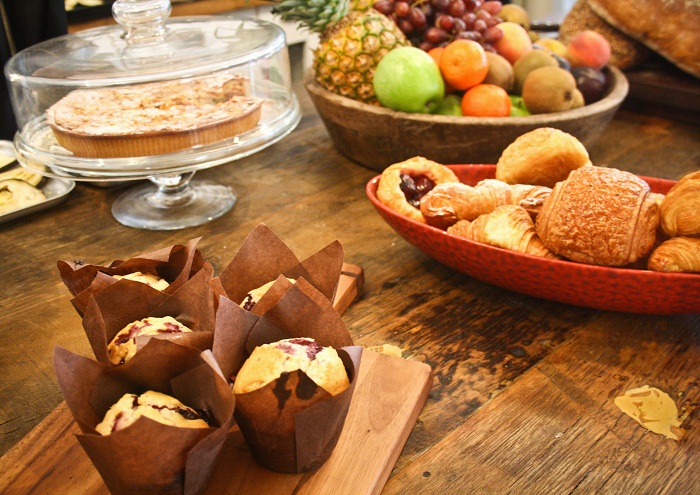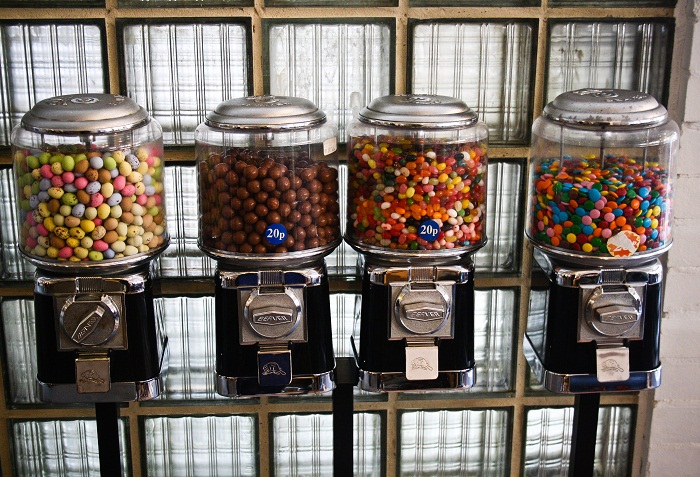 I visited for a Cheeky Paint Job and was seated immediately at the long nail bar.  My brilliant nail technician Heidi was speedy yet took the time to make sure the nail colour was perfectly applied.  She asked what shape I wanted my nails and then filed, added two coats of the highly-pigmented Purpl-exed (a glossy, vibrant magenta colour) and a top coat.
The Cheeky Paint Job is all about express treatments, so it doesn't include cuticle work, but you could easily do this before visiting.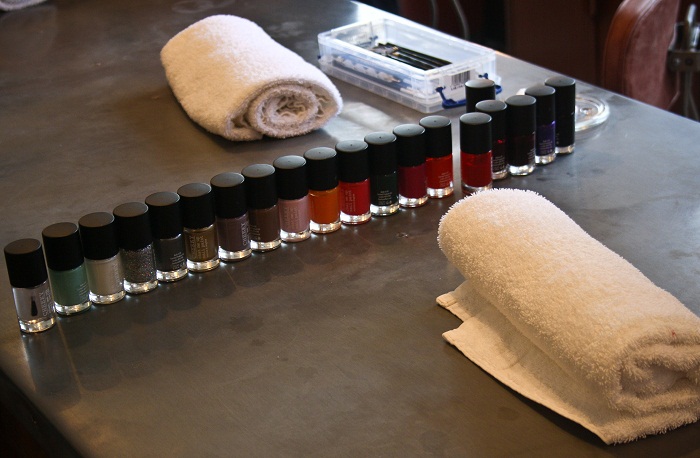 There's no excuse for smudged nails, as you can camp out on the sofas while reading glossy magazines until they've dried.  Or, you can show off your new look at the Selfie Studio, with the help of professional lighting.  Also, music is done the authentic way with a record player and vinyl, so you can listen to decent tunes while being pampered.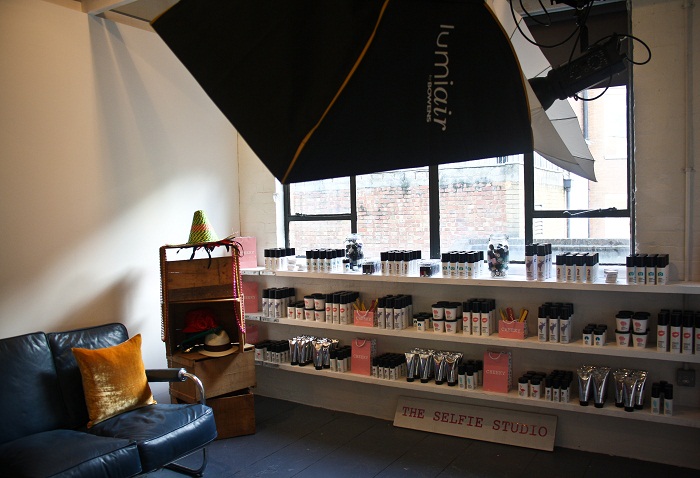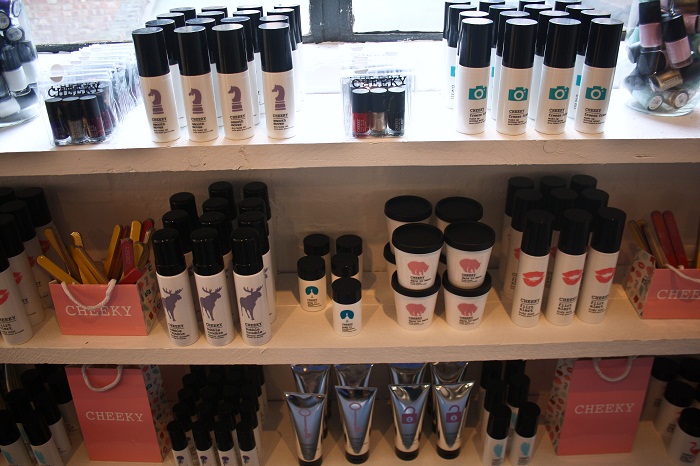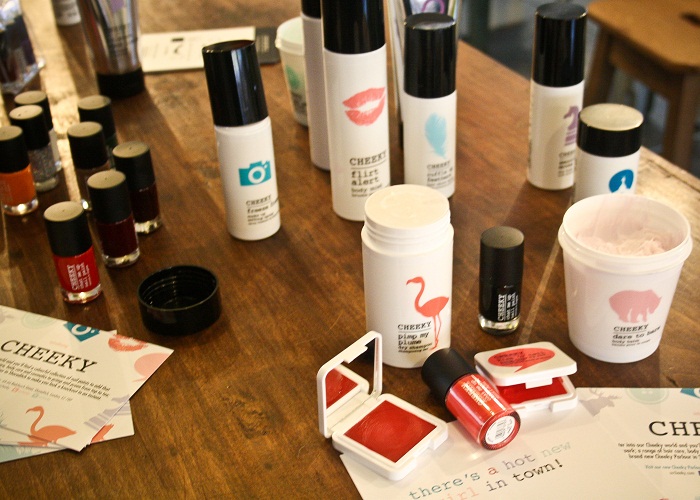 Cheeky Parlour is set to lead the way in beauty treatments and I much prefer the idea of hanging out there than sitting in the harsh glare of a department store or spending too much time in a salon.
It's ideal for a spot of affordable pampering with friends or family and the amazing food makes it even more of a destination.  If there's any chance that eyebrow threading might be added, I might never leave!
For more information and to purchase Cheeky products online, visit: www.urcheeky.com
Chérie City was a guest of Cheeky
All photos by Chérie City