A highlight of my recent trip to Hong Kong was afternoon tea at the newly-opened branch of C'est La B in Harbour City, Tsim Sha Tsui.
Founded by lifestyle guru Bonnae Gokson, C'est La B is a stylish, whimsical cafe-bar where the cakes are just as colourful as the interiors.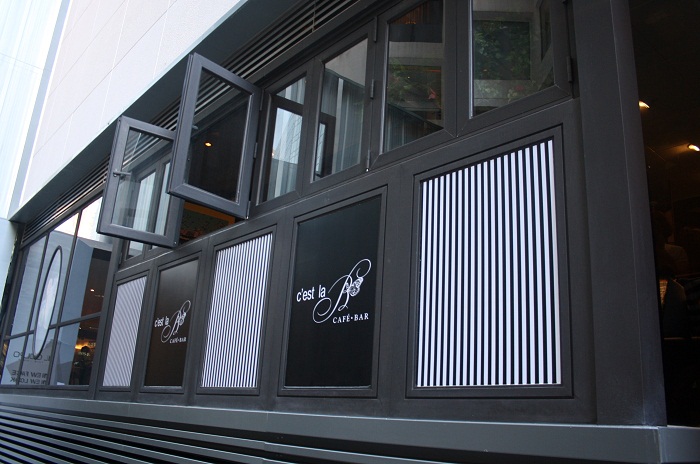 A popular style icon in Asia, Bonnae Gokson began her career in luxury fashion retail working with her older sister Joyce Ma, founder of the pioneering designer boutique group Joyce.  Bonnae can also be credited with bringing brands such as Armani, Prada and Chanel to Asia and putting her stamp on W and Ritz-Carlton hotel groups.
Moving seamlessly between fashion and cake, Bonnae's sweet empire includes two other C'est la B outlets, Ms B's Cakery on Sheung Wan's Gough Street and the ultra-chic SEVVA rooftop bar.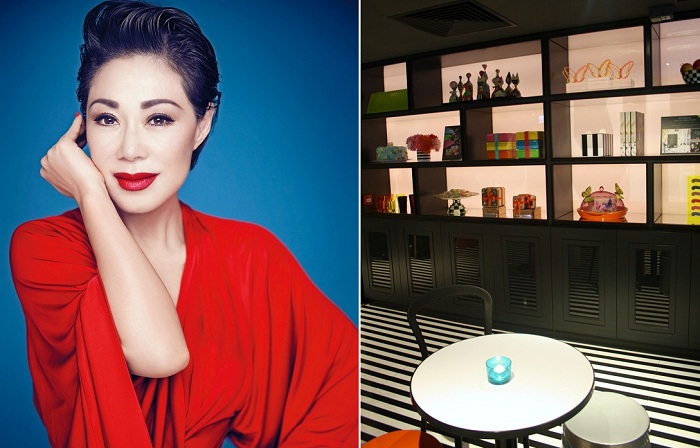 The newest C'est la B cafe is located in Hong Kong's high end shopping mall Harbour City and counts designer brands such as Alexander Wang, Coach, Lanvin and Fendi as neighbours.  It's the perfect place for a chic afternoon indulgence after a spot of shopping.
The sleek black exterior and a wall of butterflies lead to a petite cafe designed in bold monochrome stripes and vibrant jewel tones.  We were seated and ordered from a selection of teas while the friendly staff talked us through the full range of eye-catching cakes and desserts.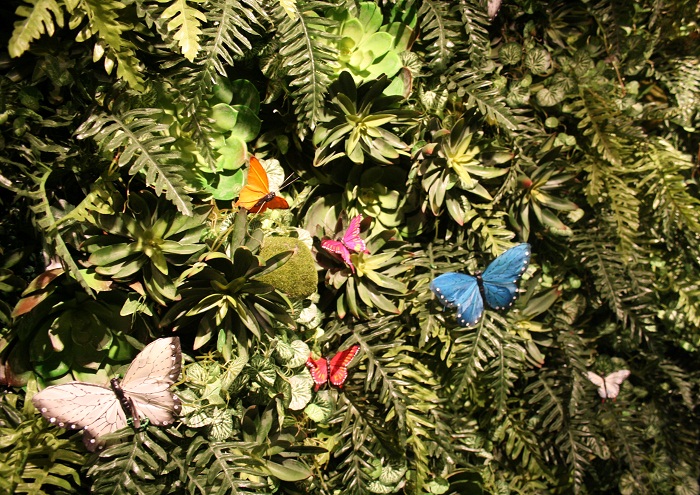 This season's quirky cakes take inspiration from nature, with stunning checkerboard and layered chiffon cakes finished with exquisite sugar butterflies and flowers.  While the cakes look impossibly vivid, they are in fact coloured using only natural ingredients such as beetroot and taro.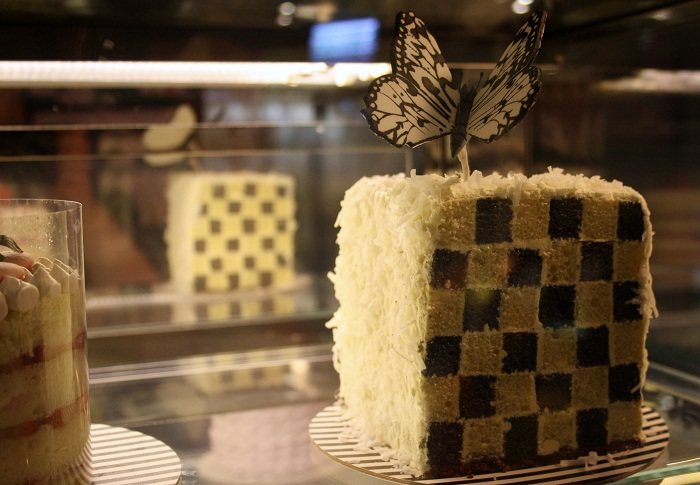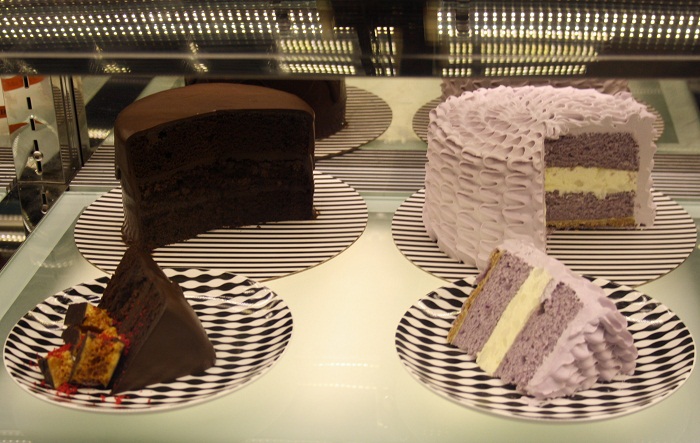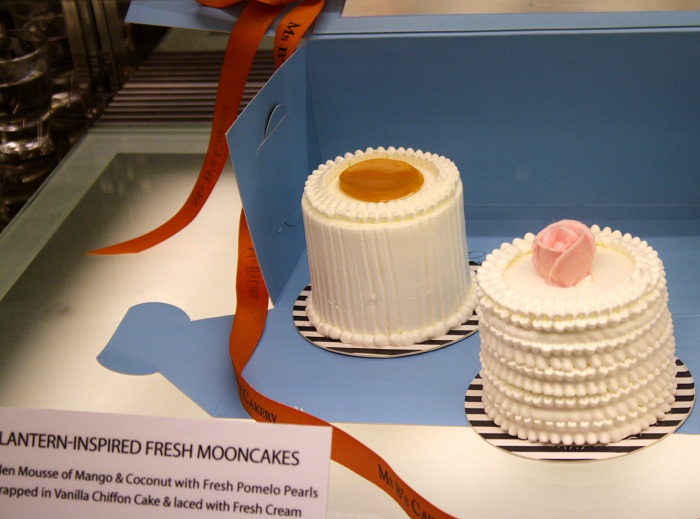 We ordered a selection to share and they came beautifully-presented on a special 'B' cakestand and patterned china plates.
I particularly enjoyed the Lady in Red (raspberry mirror with lychee cream and berry sponge), Madame Butterfly (beetroot, pistachio and chocolate layered chiffon with apricot compote and fresh cream) and the cheekily-named Better Than Sex (chocolate fudge cake with choc-coated caramel crunch and salted caramel toffee).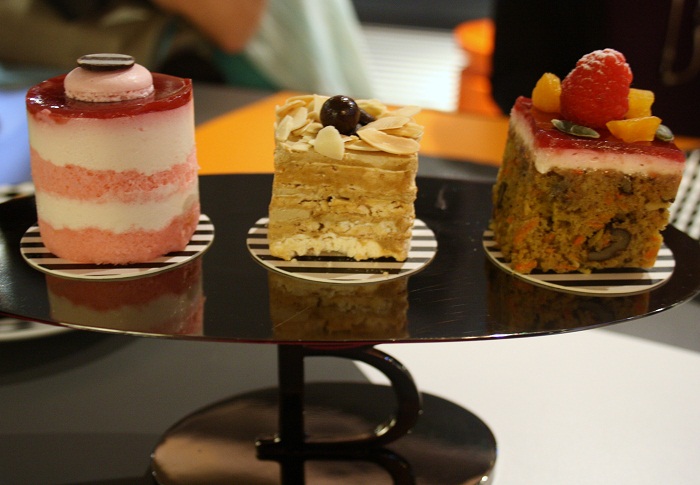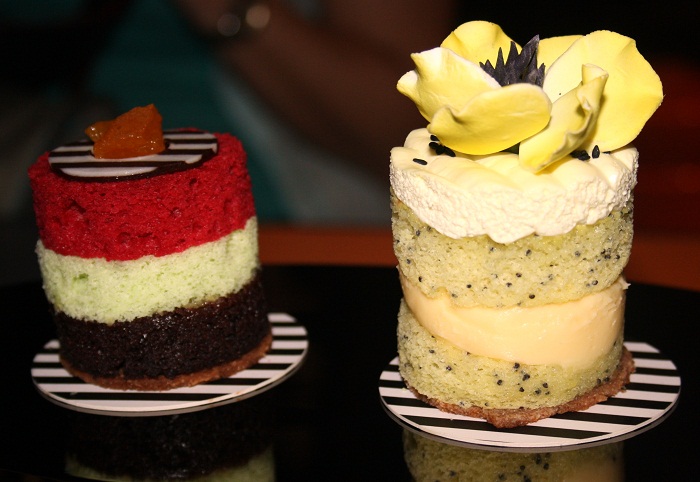 All of the cakes we tried were surprisingly light and not overly sweet, plus there are even gluten and sugar-free cakes, including the brilliant OMG! cake.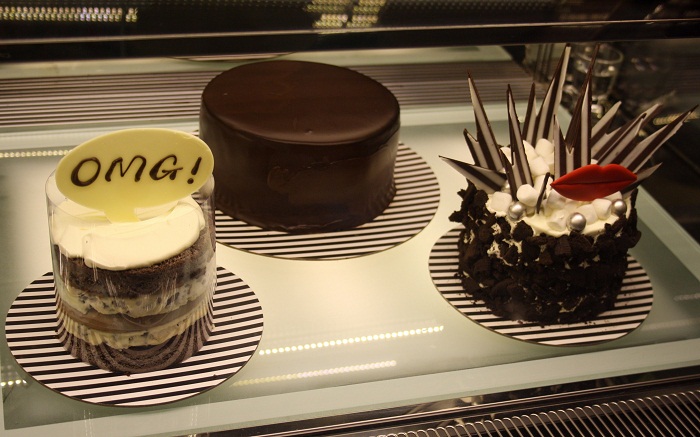 I accompanied the cakes with a pot of fine Earl Grey Tea, however wine and Champagne are also available, to make it even more luxurious.
While C'est La B is renowned for its creative cakes, it also offers savoury dishes such as rainbow club sandwiches, pot pies, pasta and salads.  Just be sure to leave some room for dessert!
For more information, visit: www.msbscakery.hk
Chérie City was a guest of Hong Kong Tourism Board
Photos by Chérie City (Bonnae Gokson by Tatler)