Silversea is a luxurious cruise line, whose eight all-suite, all-inclusive cruise ships sail to the world's most exciting destinations.
Unlike many cruise ships carrying thousands of passengers, the Silversea fleet caters for just 100 to 540 guests, making the experience more boutique and intimate.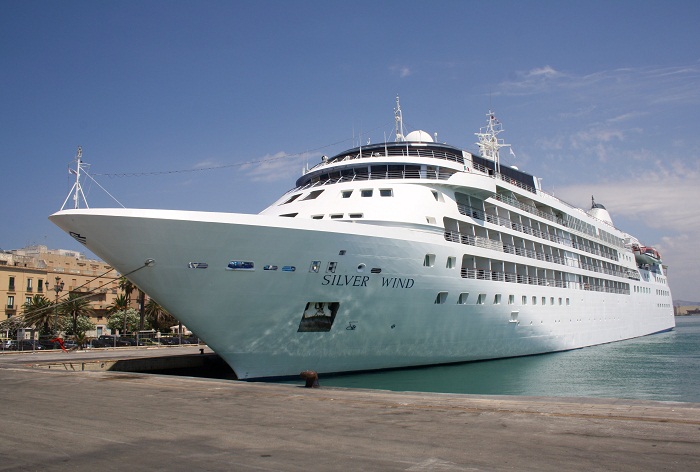 We spent four days on board the six-star Silverwind (for 296 guests), beginning a tour of the Mediterranean in Rome and stopping at Sorrento, Trapani and Valletta.  The cruise then continued to Corfu, Hvar, Koper and Venice for a further five days.
Having never experienced a cruise before, I was curious to see how much I would enjoy spending so much time at sea and only a fleeting time at each port.  However, it quickly became clear that life onboard is just as exciting as the destinations themselves.
The Silversea experience began in style before we even boarded the ship, as a luxurious presentation box was couriered to my home.  It contained a chic black travel wallet with matching luggage tag, cruise tickets and plenty of information about the ship's facilities and destination excursions.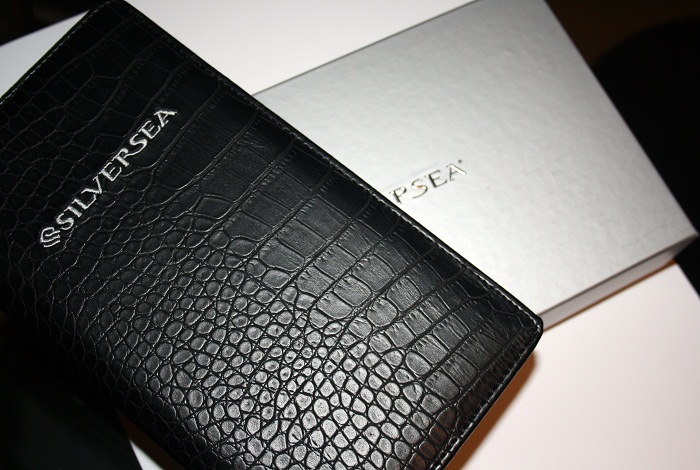 Arriving at Rome Fiumicino airport, we were greeted by a Silversea rep and transferred by coach to the port of Civitavecchia where we swiftly checked in and boarded the Silverwind.  In true cruise style, we were welcomed with the first of many glasses of Prosecco, fresh orange juice and refreshing cold towels.
The Silversea cruise crowd is an international mix of retired groups, families with older children and younger couples.  The atmosphere on-board is relaxed, grown-up and sociable, with guests chatting at dinner, by the pool or on excursions.
We met some real characters and interesting people from around the world that we regularly saw on the ship and during the excursions.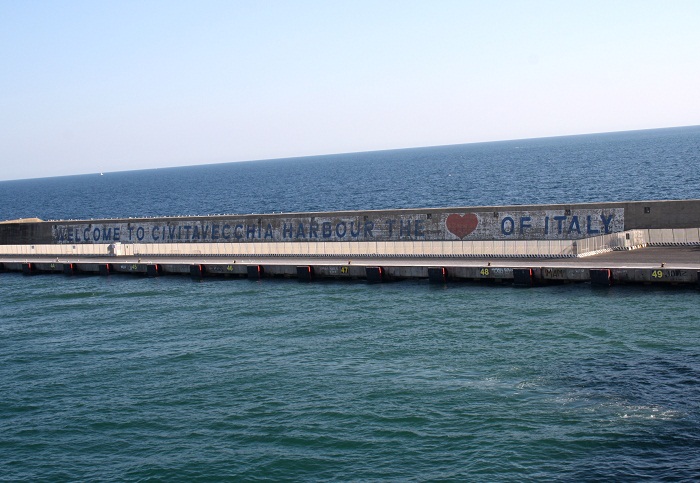 My Midship Veranda Suite was spacious and homely, designed in a classic style with earthy olive and russet furnishings and polished wood cabinetry (many of the grand suites have a lighter, Hamptons look).  It features an open-plan living room with a comfy sofa, table and chairs and a private teak veranda with sun loungers.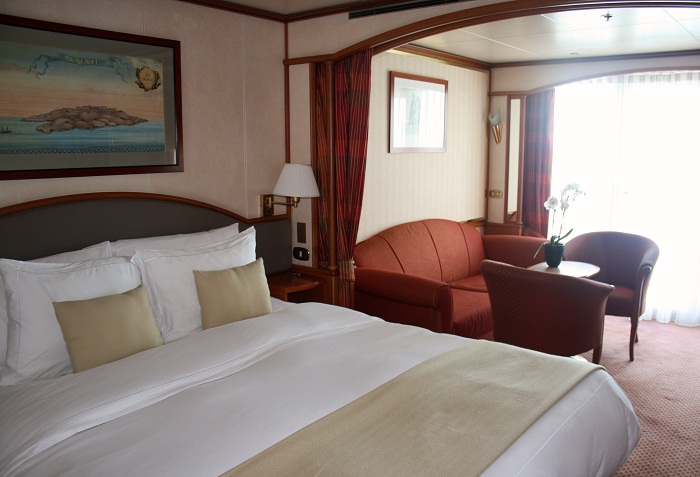 The suite is designed to be a home away from home with a large flatscreen satellite TV with free movie channels, DVD and CD player, writing desk, vanity table, binoculars, personalised stationary, a well-stocked complimentary minibar that is frequently replenished and plenty of glasses and barware.
Wifi is available in the suite, however, it's not included in the accommodation and the connection fee is rather expensive – understandably so, due to being at sea.
Having the luxury of a walk-in wardrobe with an impressive amount of storage and hanging space is particularly useful for guests who spend months away from home cruising (yes, lucky people like that really do exist).
The queen-size bed is very luxurious and covered in crisp, fine linen – just as you would expect in a five-star hotel.  The middle section of the ship benefits from the least amount of movement, so I slept extremely well and at times forgot we were moving at all.
At turndown, the bed is prepared for sleeping, refillable glass mineral water bottles are topped up and high end sweets such as Caffarel Gianduja and Pierre Marcolini chocolates are offered.  Bathrobes and slippers add to the ultimate comfort.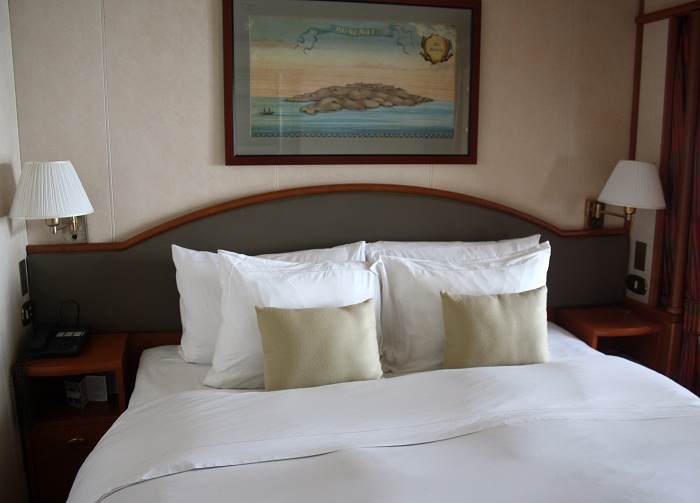 The marble bathroom is petite, as expected, but the shower's water pressure is strong and there is plenty of storage space.  At the beginning of my stay, Janice offered me a choice of Bvlgari Thé Vert or Salvatore Ferragamo Tuscan Soul bathroom products – I opted for Bvlgari.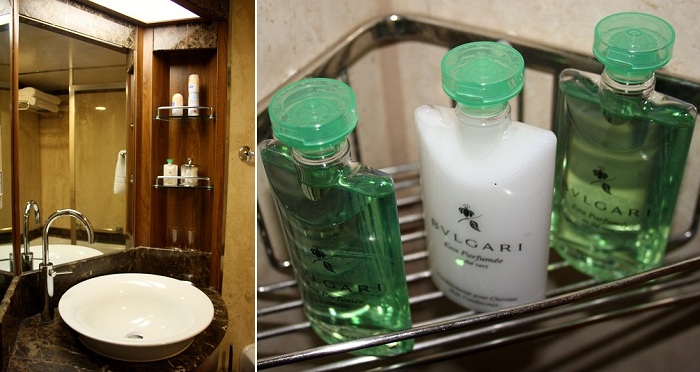 A big part of the personalised service onboard the Silverwind is the dedicated butler service.  My wonderful two butlers Janice and Roddy were on hand to assist with anything I needed during my stay (they managed a few of the other suites on my floor).  They are also able to help with unpacking and packing your suitcase, which I didn't require, but for older guests this can be most helpful.  I was delighted to find that my suitcase had been professionally cleaned for me the day before my departure, which was a thoughtful touch.
All-inclusive food and drink, plus 24-hour complimentary room service was a new experience for me and it took some getting used to, being able to order whatever you wish at any time of day to your room, from a comforting bowl of chicken noodle soup to a prime steak.
Arriving back from a day's excursion in Capri feeling peckish, I enjoyed some light and tasty Asian bites of Spring Rolls and Spiced Crab Cakes, which were delivered swiftly and presented to restaurant standard.  I also enjoyed a nightly pot of peppermint tea curled up on the sofa while watching movies such as Breakfast at Tiffany's from the extensive DVD library.
Guests can also ask their butlers to customise their minibars to their preferences, whether it's a full-size bottle of gin, Prosecco on ice or plenty of Diet Coke – just one of the all-inclusive perks.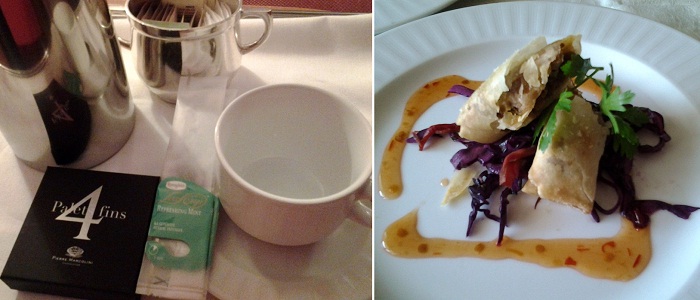 On this Med cruise, the ship sets sail to the next destination from around 6pm and docks in the early morning, so you can wake up and start exploring right away.  Silversea organises a number of exciting full or half day excursions, which are ideal for seeing as much as you can in a short space of time.  They take the stress out of finding your way around and our visit to Capri was made all the more fun with our brilliant tour guide Anna (and the air-conditioned bus).
If you want to go it alone, Silversea's travel expert Ira Feldman is available each day in the lounge to share tips and suggest itineraries – he even has his own channel on the Silversea TV network.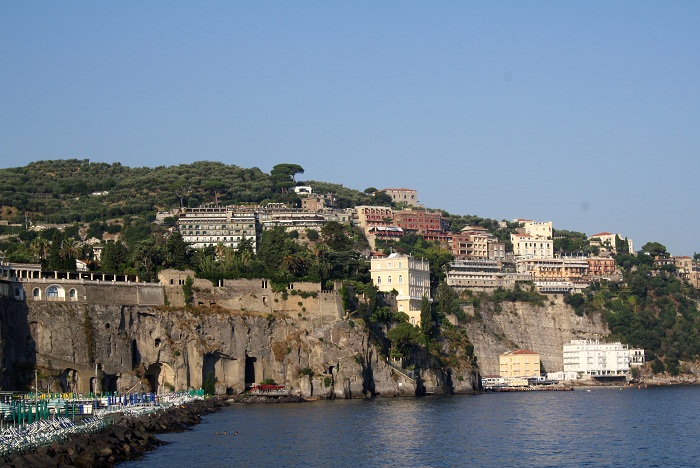 While not in the comfort of your suite or exploring on dry land, there are plenty of things to do onboard the Silverwind.  In the evening, there's the Parisian Lounge show theatre featuring acts such as the cheesy but fun ABBAlicious, a casino, lounges with live music and the bar.
During the day, guests can do a spot of shopping at the designer boutiques, have afternoon tea in the Observation Lounge, catch up with some reading in the library, share holiday photos online in the internet cafe or get pampered in the beauty salon and The Spa at Silversea.  I enjoyed an excellent Elemis massage in the spa, which felt even more luxurious when I was already relaxed and could really unwind.
My favourite place to be on the ship was the Pool Deck with its gorgeous saltwater pool, two jacuzzis, sun loungers and Pool Bar & Grill.  What could be more decadent than sipping a Bellini in the pool with the glorious backdrop of Sorrento?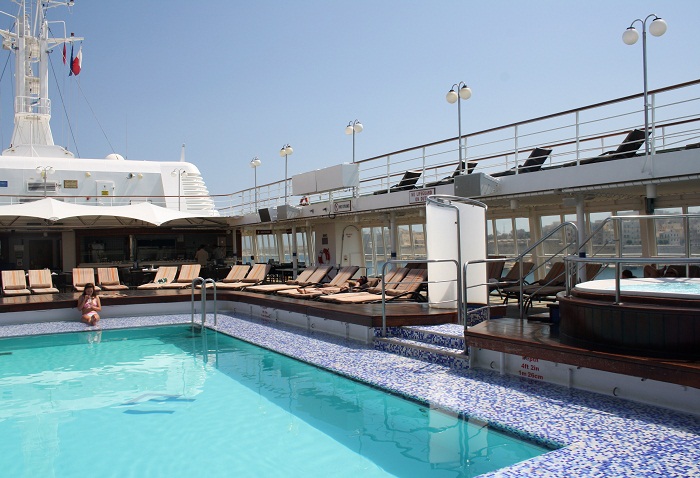 One concern I had before the cruise was that the dining experience onboard would pale in comparison to the thrill of finding a great restaurant at each destination.  In fact, the ship's restaurants are all excellent and Silversea has thought of everything to keep guests' interest piqued with intimate fine dining, tasting menus and at-table cooking.
Le Champagne is the only Relais & Chateaux restaurant at sea and its set tasting menu of regional dishes paired with fine wines is truly luxurious.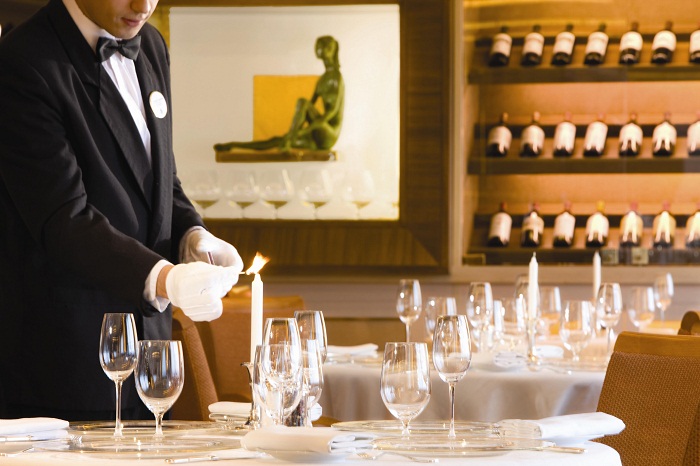 The Restaurant serves international dishes, while La Terrazza is all about mouth-watering Italian cuisine based on the Slow Food principle.  A fun concept at the Pool Bar & Grill is the Black Rock Grill experience, where you can cook your own steak or seafood at the table, served with salads and delicious accompaniments.
Dining times are flexible and guests can book a table and dine wherever they wish each evening.  For Le Champagne, an additional fee of $25 per guest applies, however it's worth paying the extra for such a refined, memorable dinner.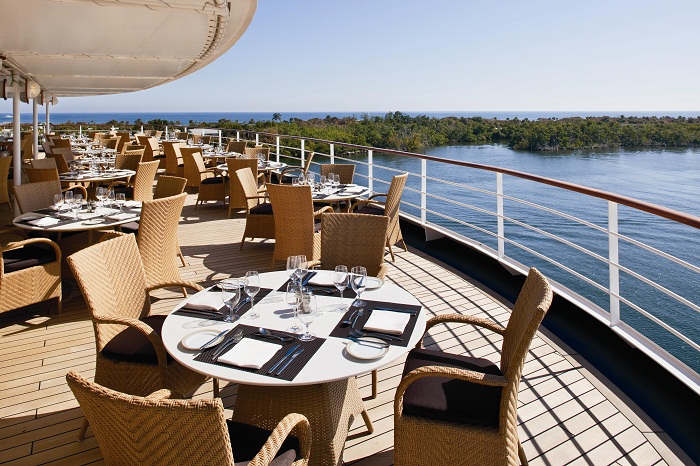 Breakfast is also as lavish as you might expect.  On two mornings, I couldn't resist having breakfast delivered to my room, which was set up perfectly with a white tablecloth in my living room.  I loved the Blueberry Pancakes and Waffles served with maple syrup and a fresh citrus fruit salad.  Another favourite was Grilled Peaches in Honey – healthy and delicious.
I took breakfast in The Restaurant one day and ordered Poached Eggs on Toast to go with a few bites from the buffet selection, however I found the in-room options more tempting.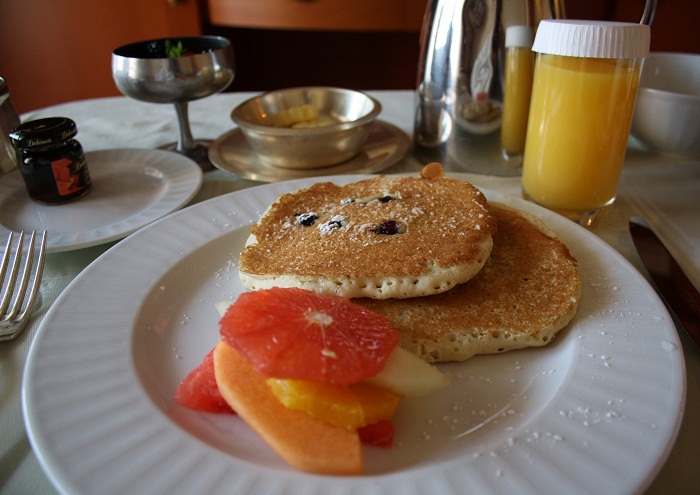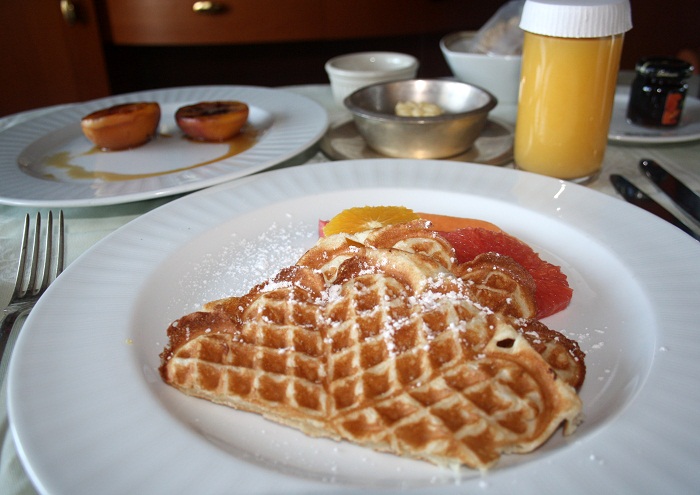 After each day out exploring, we spent a few hours soaking up the sun by the pool with cocktails, iced tea and poolside treats such as chicken satay, nachos with salsa and guacamole, gelato and honey sorbet.
After getting ready for dinner, it was back up to the top deck for live music and sail away cocktails, served with mouth-watering canapés.  Watching the sun go down on a balmy evening with a glass of Champagne and an unrivaled view really is magical.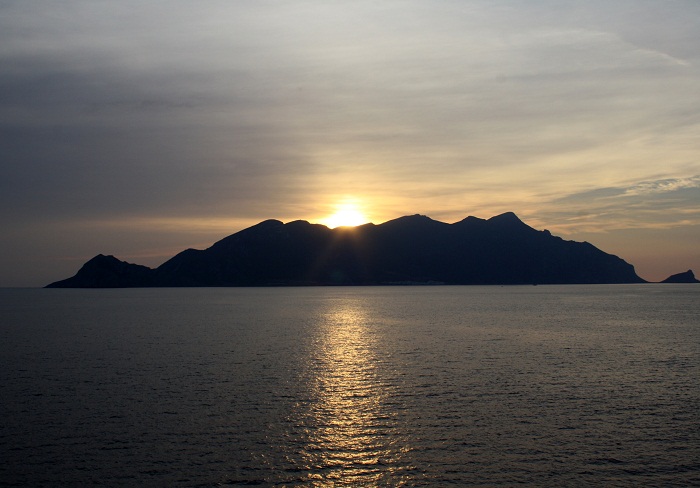 Silversea Mediterranean cruises run throughout the year and 2014 sees the launch of new ship Silver Discover, sailing to destinations including Micronesia, Melanasia, Polynesia, Russian Far East, Southeast Asia, Australia and New Zealand.
Silversea's Silver Wind departs on 9th August 2014 for a 9-day cruise from Venice to Rome and prices start from $4,450 per person.  Calling at Venice, Koper, Split, Dubrovnik, Kotor, Sorrento and Rome.  For more information and booking, visit: www.silversea.com / tel: 0844 251 0837
Chérie City was a guest of Silversea
Photos by Chérie City and Silversea