Lardo in Hackney has been on my 'must try' list for a while and now I'm planning my next visit already.  Clearly a neighbourhood hit, the restaurant is always busy and the terrace is a popular place to sit and enjoy the sun over drinks and pizza.
Behind Lardo is former Bistrotheque manager Eliza Flanagan, so it's no surprise that I enjoyed it.  Like Bistrotheque, it's all about the industrial-chic east London setting (within the renovated Arthaus complex), buzzing atmosphere and cool branding.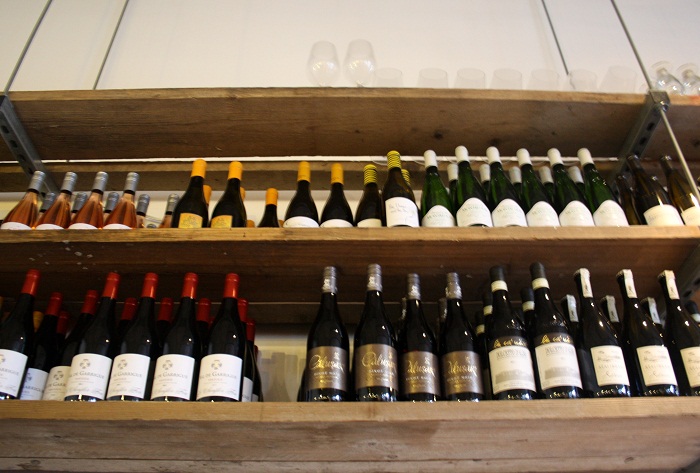 When my dad came to visit recently, we decided to stay local and go for pizza at Lardo.  It was a little chilly to dine on the terrace, so we booked a table inside and had a good view of the open kitchen – overseen by Damian Currie (formerly of St John Bread & Wine and Zucca) – and the disco ball-like pizza oven.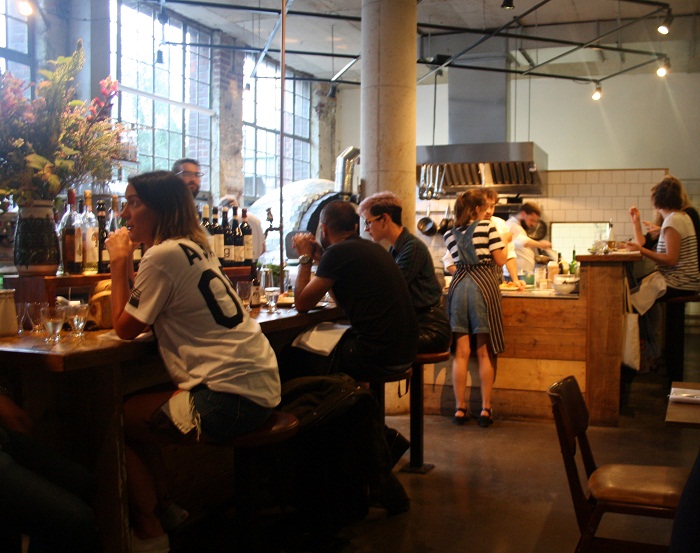 Lardo offers a tempting selection of authentic Italian antipasti, small plates and pasta, plus larger dishes such as Steak Fiorentina for 2-3 to share.  As the pizzas looked substantial, we skipped straight to the main course, however the Burrata and home-made focaccia looked particularly tasty.
We each tried a different meat-topped pizza and shared, so we had the chance to try three very different flavours.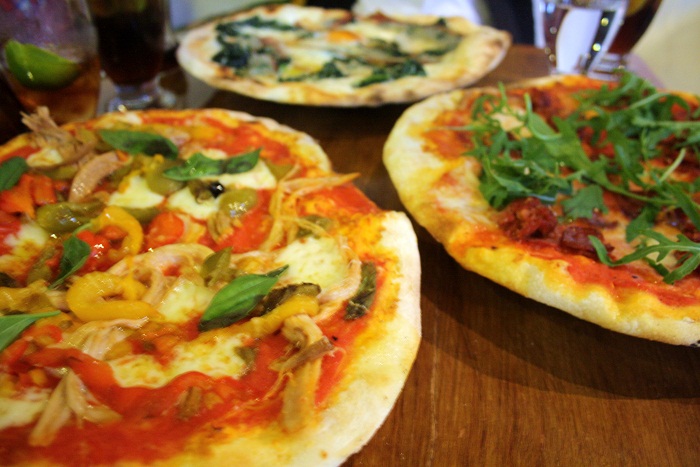 The hands-down favourite pizza was the Roast Porchetta, Peppers and Provolone (£11).  The roast porchetta was succulent, tender and served in long strands, a bit like pulled pork.  The chargrilled peppers were well-marinated and juicy, while the provolone gave it a more flavoursome taste than mozzarella.   The slow-roasted tomato sauce had a fresh, clean taste and I loved the addition of torn basil on top.
The Lardo pizza base is one of the best I've tasted in London – thin, airy, chewy and coated in crunchy semolina flour.  It's a pet pizza hate of mine when the base is too crispy, doughy or overly charred, but all of Lardo's pizzas were cooked to perfection.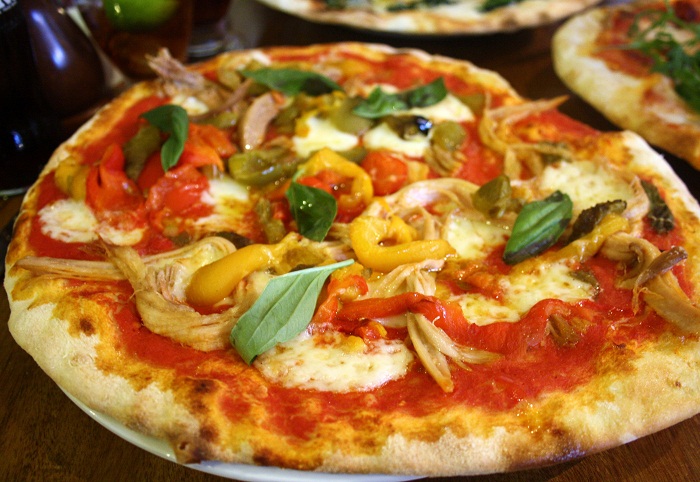 Black Anise Pepperoni pizza (£11) was covered in the finest quality, perfectly-seasoned meat and some of the juicy flavours had worked their way into the tomato sauce.  The subtle, creamy mozzarella balanced it well and the scattered rocket added a peppery kick.
Lardo, Spinach and Egg pizza bianco (£11) was rich and indulgent, however it lacked the punchy flavours of the other two pizzas.  The wilted spinach was a little bland but the thinly-sliced lardo was subtle with a silky texture and the egg on top had a creamy, bright orange yolk.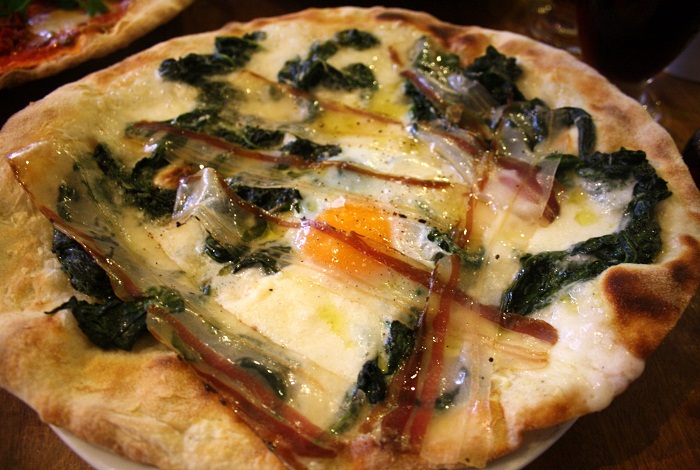 I never fail to find room for dessert, however the night before, we met the formidable Sophie over the road at Kick Studio and were lured back for scoops of delicious Oreo ice cream in the cool cafe opposite the boxing ring.  Lardo's gelati and Campari grapefruit granita are definitely on my radar for next time.
The atmosphere at Lardo is lively, prices are reasonable, service is quick and efficient and the chirpy Scottish staff are delightful.  My only gripe was that our table for three was absolutely tiny (basically a two-seater with an additional setting added), resulting in much elbow bashing and pizzas almost sliding off the plates.
I look forward to working through the menu at Lardo and am thrilled that there's a fantastic, authentic pizzeria on my doorstep.
For more information and booking, visit: www.lardo.co.uk
Photos by Chérie City