Rotisserie chicken, along with burgers, lobster and sourdough pizza, is a food trend that shows no sign of slowing down.  A traditional staple of European food markets (and, well, supermarkets), rotisserie chicken has taken a long time to be embraced by UK restaurants.
Clockjack Oven opened earlier this year, bringing rotisserie chicken to Soho and soon potentially beyond (there are talks of it becoming a chain).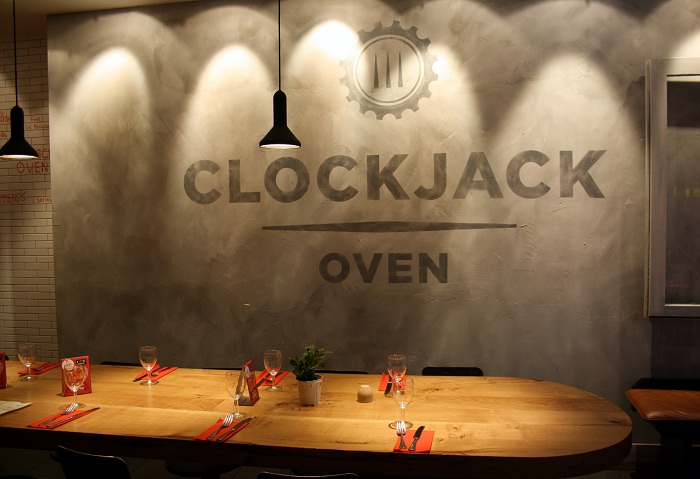 The design of the restaurant has a slick, industrial-luxe feel with exposed ceramic brickwork, unfinished concrete walls and simple, low lighting.  It features a mix of wooden communal and smaller tables with chickens slowly roasting in the rotisserie oven behind the bar.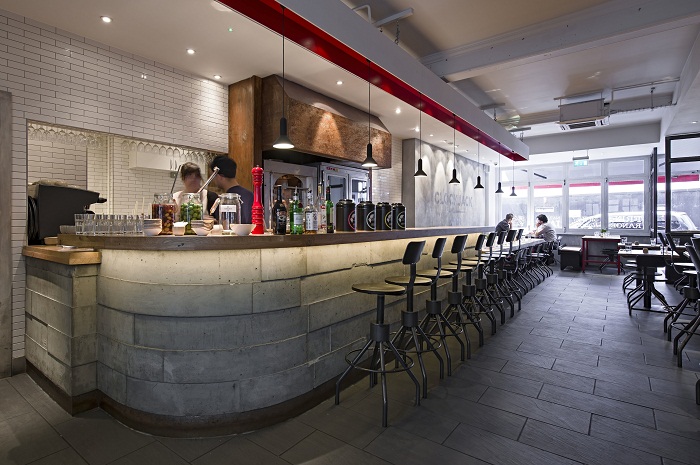 When we arrived, the restaurant was already very busy, yet we managed to get a great table by the open windows, which let in the balmy evening breeze.  Our friendly waiter from Seville offered to explain the menu and answered our questions about portion sizes.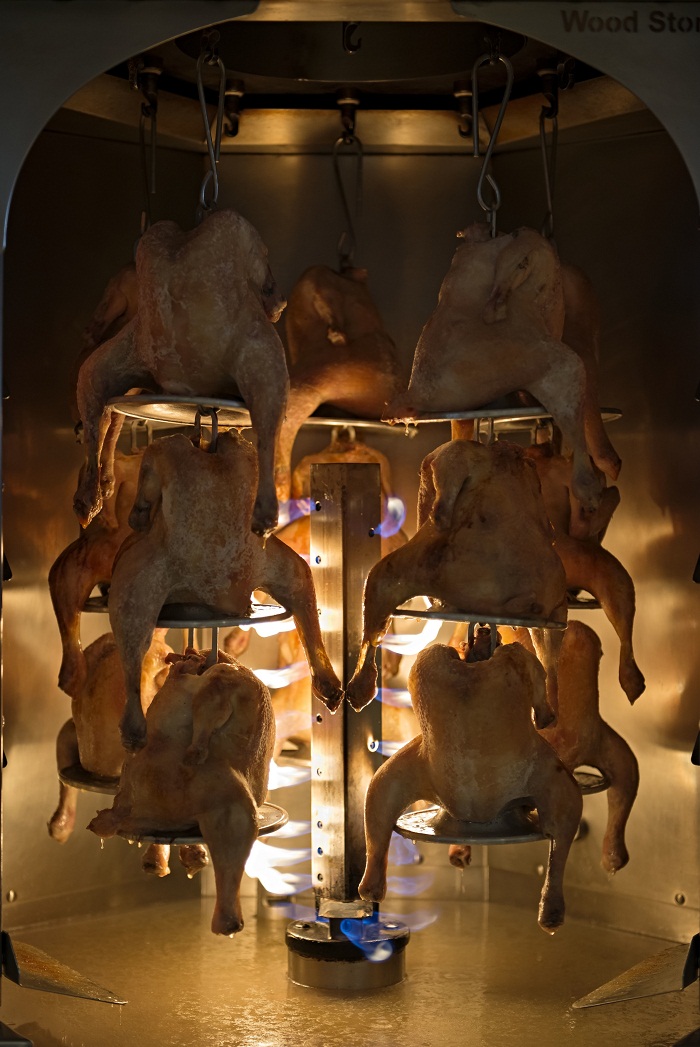 The menu is well-edited and features a few variations of rotisserie and buttermilk fried chicken, sharers and sides.  We were keen to try the two different kinds of chicken, so we shared 4 Pieces of Rotisserie Roasted Chicken (£8.95) and Chicken Bites (£5.95).  Each comes with a complimentary dipping sauce – we chose a sweet, smoky BBQ sauce and a fresh, creamy Ranch sauce made with fresh chives.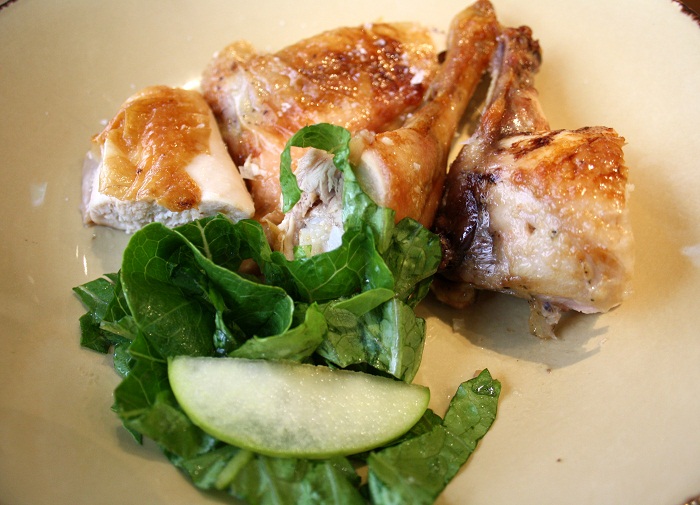 The pieces of rotisserie chicken were tender and juicy, with crispy, well-seasoned golden skin.  The piping hot buttermilk Chicken Bites were succulent pieces of chicken thigh, coated in a crunchy gram flour coating and lightly fried.  The portion size was generous and they were just right for dipping into the tasty sauces.
There is a selection of wines, beers and spirits but we washed down the chicken with glasses of zesty, sweet Fresh Summertime Lemonade (£2.25).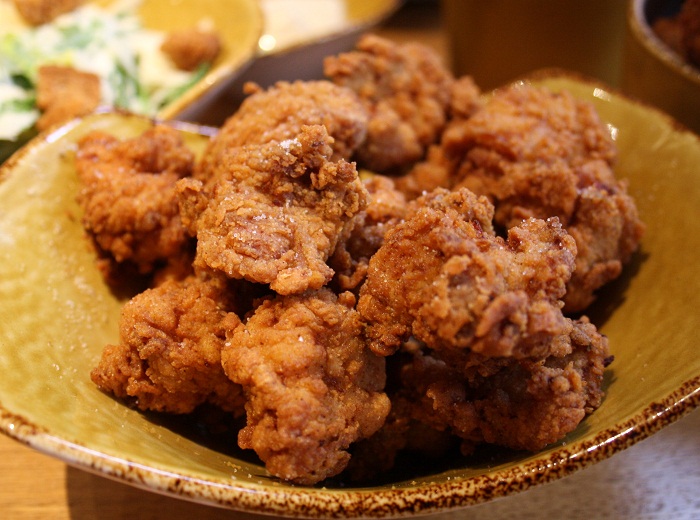 A perfect accompaniment to the rotisserie chicken is the Herb Bites (£3.95) from the sharers section.  The crispy stuffing balls filled with fresh sage and onion were strongly flavoured, fluffy on the inside and golden on the outside.  The sharing pot was piled high with the herb bites and we struggled to finish them.
Double Cooked Chips (£3.25) were well-seasoned and freshly-cooked, but not particularly memorable (perhaps one step up from Nando's).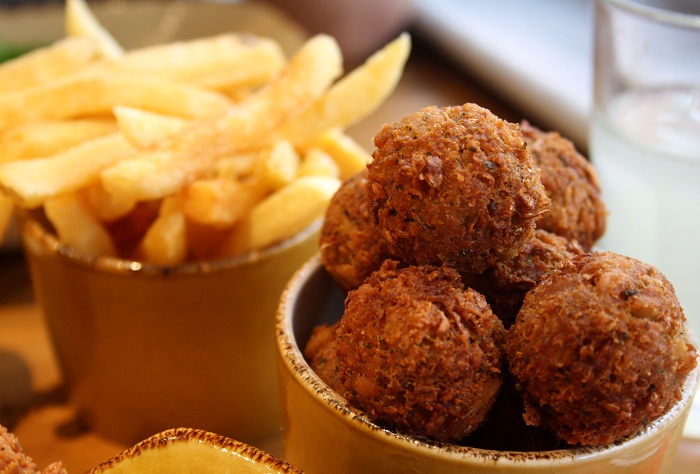 Much tastier is a side of Caesar salad (£3.95).  Torn romaine lettuce leaves were doused in a light Caesar dressing and topped with chunky croutons and thick shavings of fresh Parmesan.  Because the dressing had such a light consistency, the salad became a little wet towards the end of our meal, however it was a great summer choice and very satisfying.
One of the great things about Clockjack Oven is that you can go low on carbs with three pieces of chicken and a healthy House Salad, or really indulge with the 10 pieces of chicken for sharing with plenty of sides.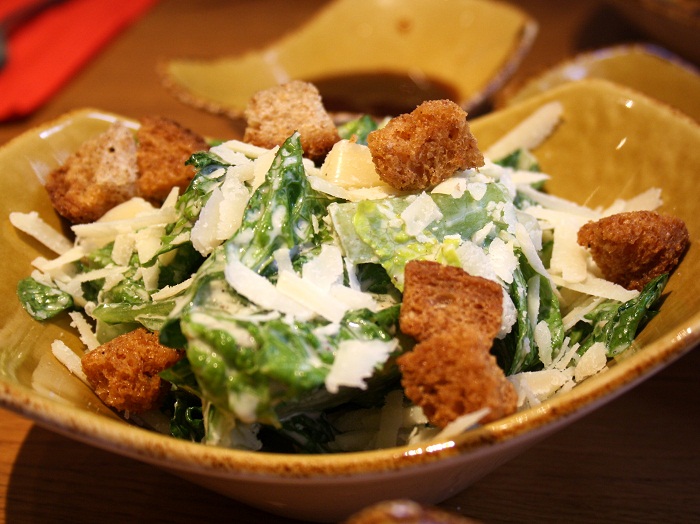 The dessert menu is limited to just one tart and chocolate truffles, alongside a selection of Purbeck Dorset ice creams and sorbets.
My enormous slice of Lemon Tart with crème fraiche (£4.95) was cool, thick and gooey with a thin, dense pastry base and a top layer of apricot pastry glaze.  It was refreshing, zesty and sweet rather than sharp like some lemon tarts can be.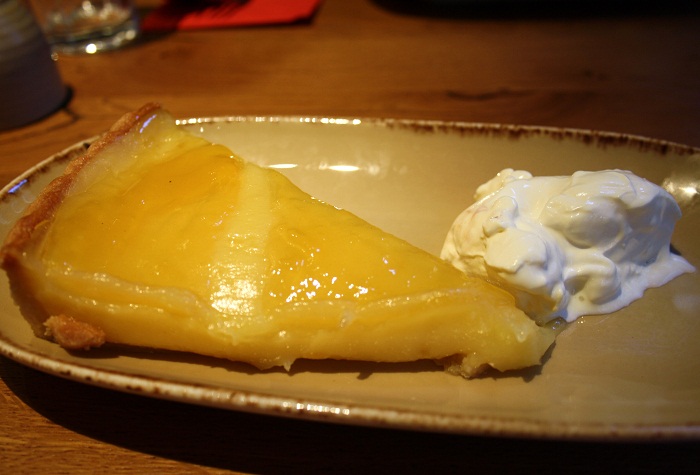 Steven tried the Chocolate Baileys Truffles with Purbeck Dorset vanilla ice cream (£4.95).  We weren't sure what to expect, but the hand-made dark chocolate truffles had a rich, buttery, melt-in-the-mouth texture and a very subtle hint of Baileys.  They went perfectly with the high quality ice cream dotted with tiny vanilla seeds.
I was pleased to discover that Clockjack Oven offers a selection of superior Luponde Estate Fairtrade teas from Tanzania.  My Peppermint Tea (£1.95), served in a posh nylon tea bag, was so delicious and comforting that I plan to pay a visit to the Luponde tea shop in Burlington Arcade to pick up a few boxes.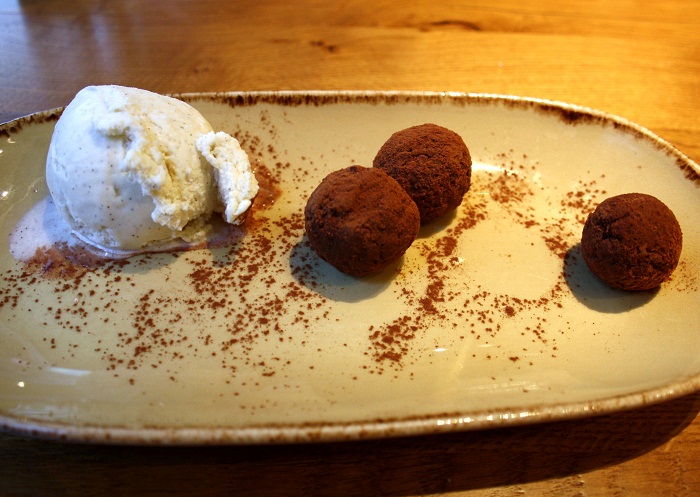 As lovely and apologetic as our waiter was, unfortunately service was slow and disorganised.  None of our dishes were written down, so our waiter had to come back twice to double-check our order and my tea with dessert had been forgotten until I asked.  In busier periods, recording the orders by the table would really help.
Clockjack Oven is a great place to indulge your chicken cravings, with excellent quality food served in pleasant surroundings.  With such reasonable prices and tempting dishes, Clockjack Oven is sure to remain a popular spot.
For more information, visit: www.clockjackoven.com
Chérie City was a guest of Clockjack Oven.
Photos by Chérie City and Clockjack Oven.