RawDuck is the newly-opened Hackney sibling of Soho's popular DuckSoup, owned by Clare Lattin and Rory McCoy.  The cafe and wine shop is a more low-key affair than DuckSoup, focusing on sandwiches, cakes and light bites rather than cooked meals.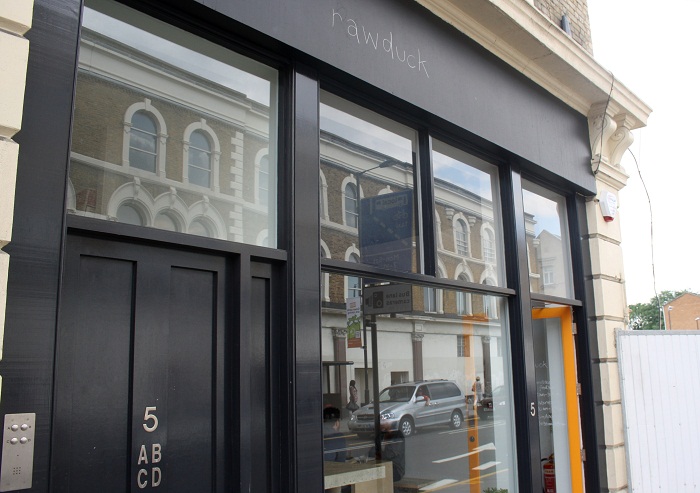 What sets RawDuck apart is bringing together some of London's best food producers under one roof – freshly-baked bread by E5 Bakehouse, Gelupo ice cream, Claire Ptak's decadent Violet cakes and hand-carved wooden butter knives by Barn the Spoon.  Meats, cheeses and vegetables are supplied by Natoora, the home grocery delivery service that now has a store in Chiswick.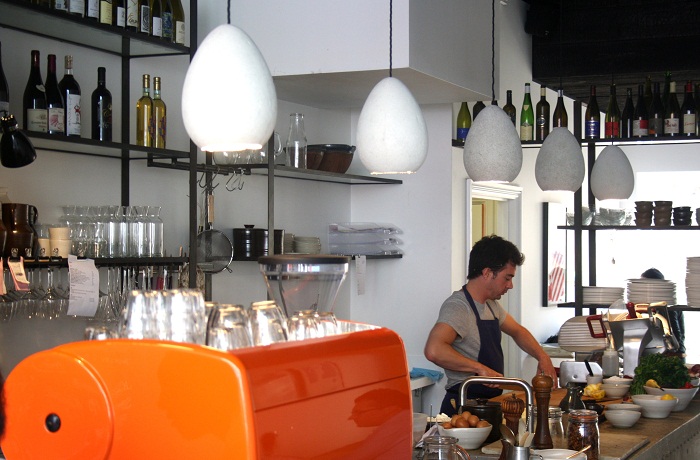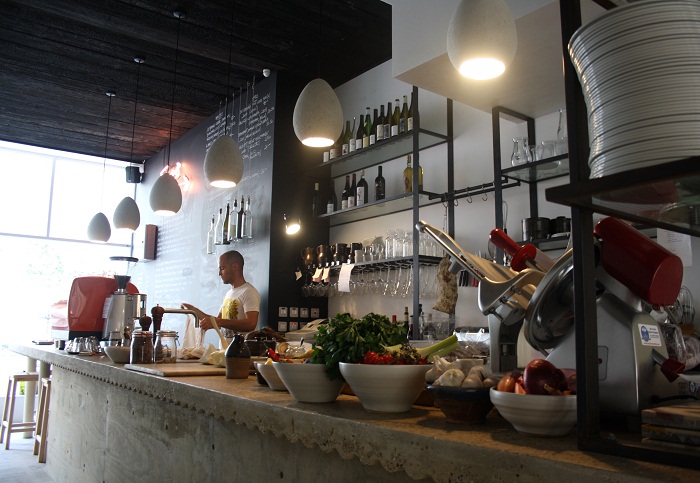 Inside, the cafe is minimal and airy with communal concrete tables, simple wooden benches, rustic wooden ceiling, screen prints and a decked terrace that was under construction during our visit.  The menu is written on a chalkboard wall and the expansive counter has a prep station, so you can see your food being freshly-prepared.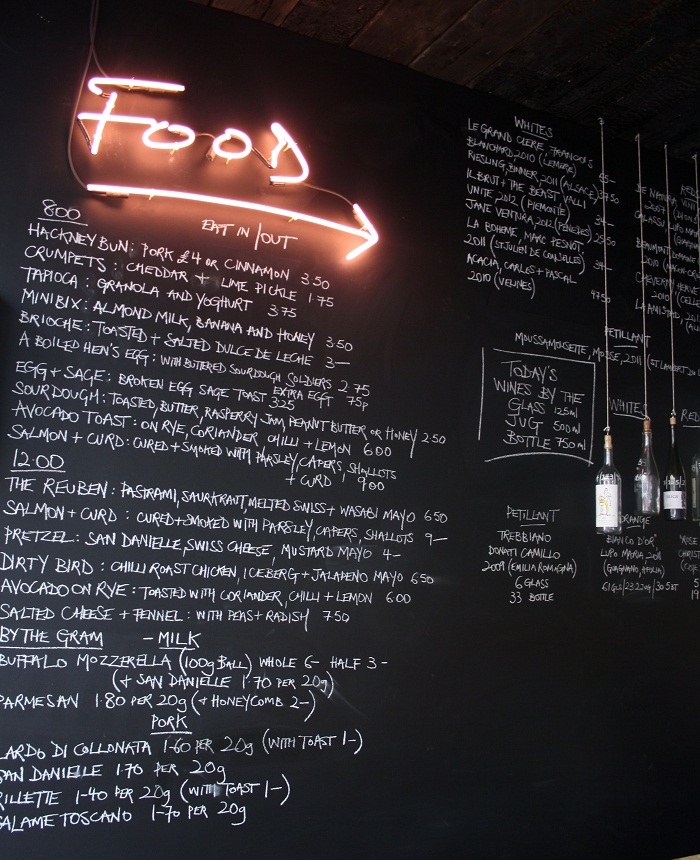 Like at Ducksoup, the people at Rawduck are also vinyl purists and there is a record player with the chosen album displayed (during our visit it was Crosby, Stills and Nash).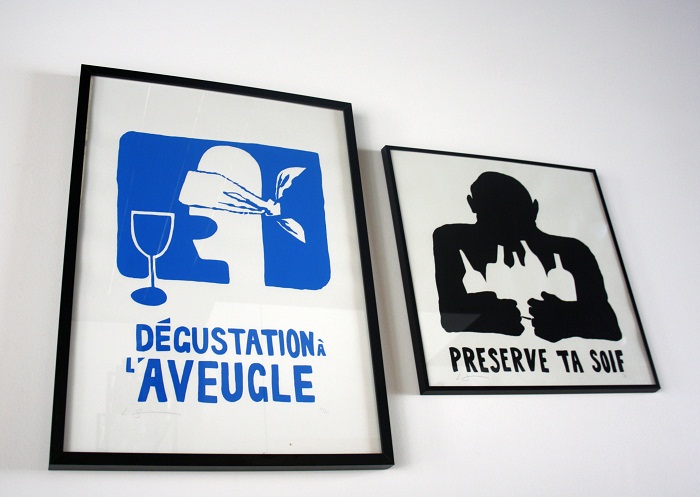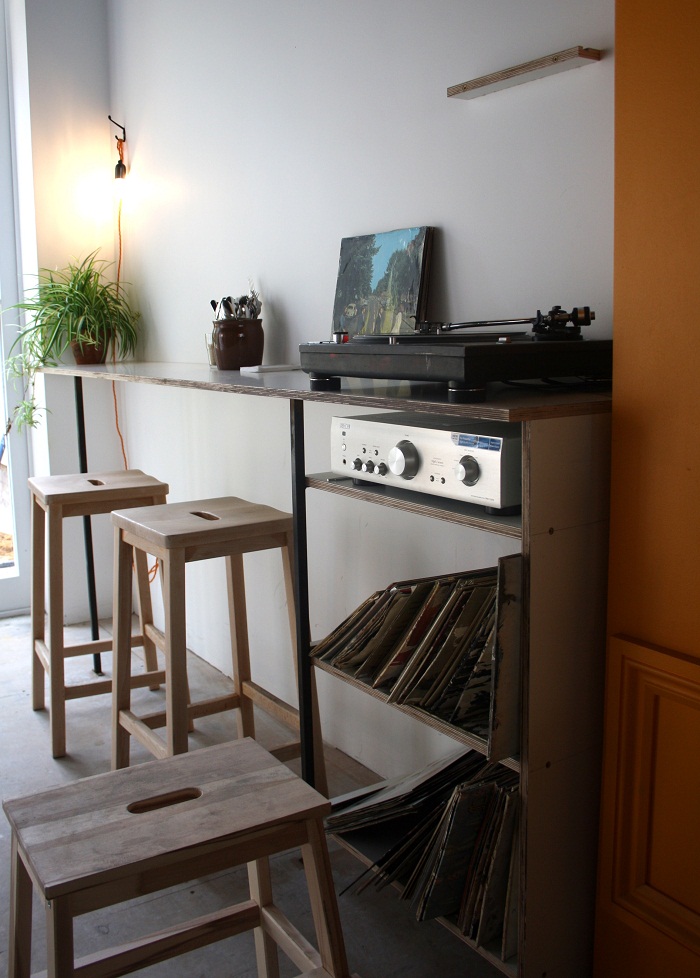 The 8 til noon menu features light breakfasts and baked good such as Hackney Buns, toasted brioche with salted dulce de leche, boiled hen's egg with sourdough soldiers and avocado on rye toast.  The 12 noon menu is all about gourmet sandwiches and light dishes such as cured salmon and salted cheese with fennel.  In the evening, it's the place to come for natural and bio-dynamic wine matched with small plates.
We visited on the second day of opening for lunch and were pleased to find that there is 30% off during the first week.  It has a calm, pleasant atmosphere and the staff are a charming, friendly bunch.
I ordered the Pretzel with San Daniele, Swiss cheese and mustard mayo (£4) and a glass of Lemon Aid (£2.50).  The soft, chewy E5 Bakehouse pretzel bun was filled with the finest, strongly flavoured San Daniele dry cure salami and smooth, thickly-sliced Swiss cheese.  The mustard mayo had a real kick and was generously slathered on both sides of the bun.
My home-made Lemon Aid was tangy and tart, with just enough sugar and served over ice.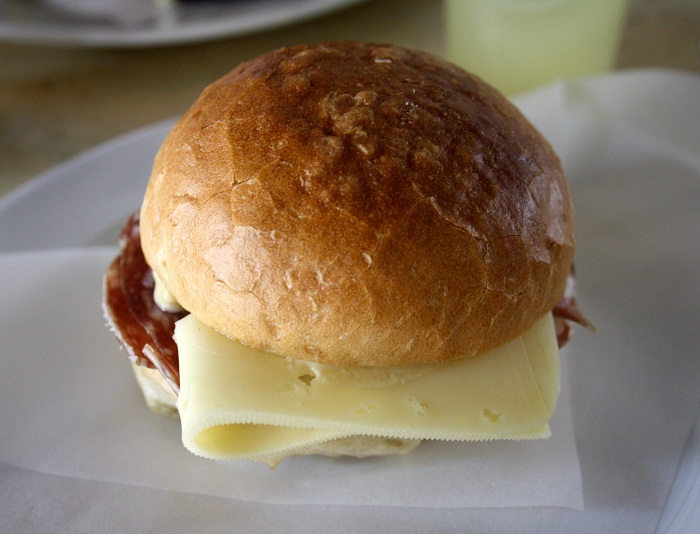 Steven tried the 'Dirty Bird' sandwich with chilli roast chicken, iceberg and jalapeno mayo (£6.50).  The succulent, moist chicken was mixed with tasty mayo and thin slices of jalapeno, packed between slices of toasted sourdough with crispy Swiss cheese on top.  The garnish of extra jalapenos wasn't really necessary – a scattering of potato chips or a small salad would work better.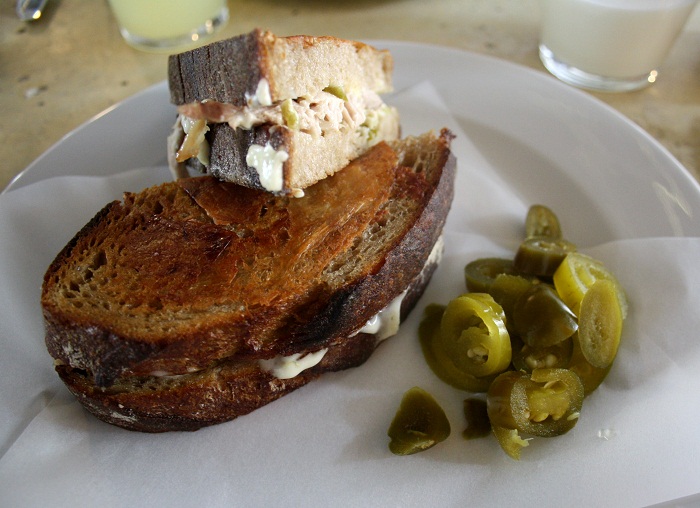 Steven's loose leaf Yorkshire Tea (£2) was beautifully presented in a pottery beaker with a tea infuser and carafe of milk.  The tea was excellent, however it was just too small and finished in around three gulps (yet there was far too much milk).  The cup was really pretty, so perhaps they could serve the tea separately in a decent-sized pot, ready to pour.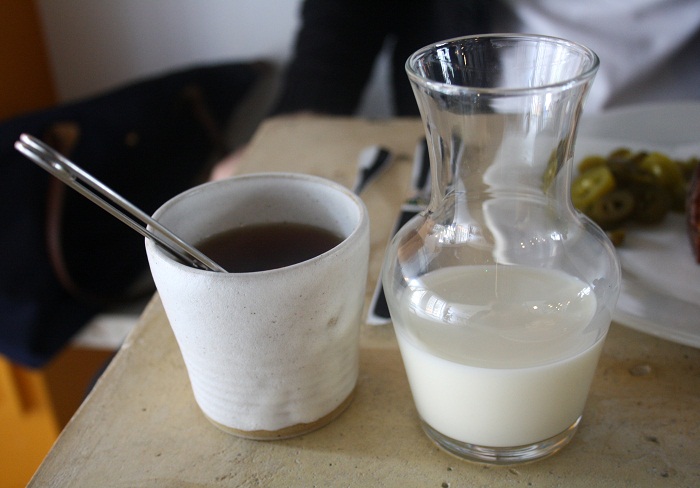 The Orange, almond and polenta cake (£3.75) looked too delicious to resist, as Violet cakes always do.  We ordered a slice to share and it was sweetly served on two plates, perfectly sliced down the middle.  The cake was dense and indulgent with tiny grains of crunchy polenta, sticky honey and slices of bitter blood orange on top.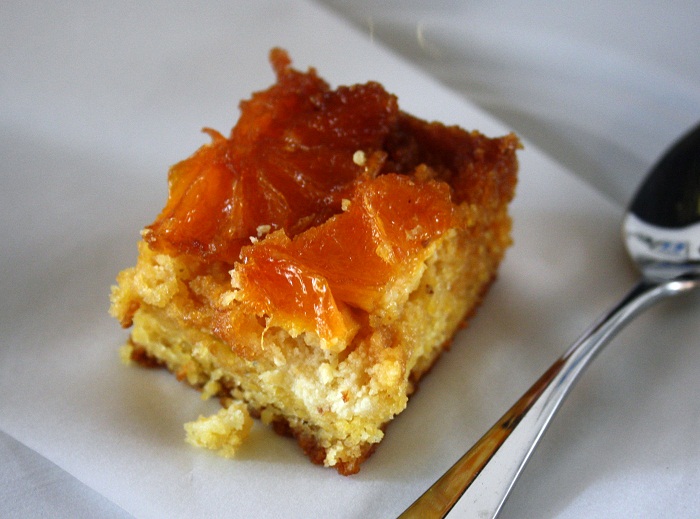 RawDuck is a lovely addition to Hackney Central, run by happy people who care about quality ingredients and thoughtful presentation.  The price point for some items seems a little high for a neighbourhood cafe (£3.75 for a jasmine tea), making it more of an occasional treat.
I'm looking forward to seeing how RawDuck develops, as this is only the first week, and trying more from the tempting menu.
All photos by Chérie City